Vacation Style – San Juan Look Book
I celebrated my 30th birthday in Puerto Rico earlier this week and had an amazing time. I'm still sorting through photos (all 2000 of them!) but wanted to get something up asap for those of you who are interested in what I wore during the trip. I shared many of the pieces I took in a visual packing list and an Instagram story poll revealed that y'all would like a look book with details of each outfit I shared on in my feed. Here they all are, as well as a handful of looks that have not made it to social media yet! All in-stock items are linked below the corresponding photos and I tried to include identical or similar items for things that are out of stock.

Kimono Cover-up | Bikini | Sunglasses | Black Sandals | Hoop Earrings

Black Crochet Bikini (Also comes in white.)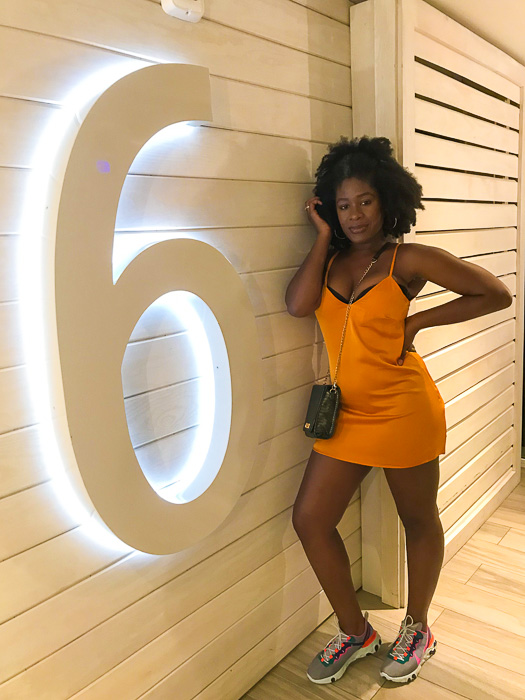 Orange Slip Dress | Crossbody Bag | Nikes

Similar Bikini | Pearl Cat-Eye Sunglasses


Beach Bag | Net Dress | Green Bikini

Green Bikini | Mirrored Sunglasses

Similar Embroidered Shift Dress | Similar Sandals

Similar Cuff Bracelet | Drop Earrings | Reina Sunglasses | Lipgloss

Leopard Ruffled Romper | Hoop Earrings | Black Sandals

Similar Midi Dress | Oversize Brim Hat

Clear Bag with Removable Pouch



Similar Fringe Dress | Black Barely-There Sandals | Black Sunglasses

Tassel Romper | Brown Barely-There Sandals | Tassel Earrings

Linen Top | Linen Crop Pants | Straw Bag | Similar Sandals | Gold Aviators


Yellow Maxi Dress (with Pockets!) | Rose Gold Stud Earrings | Aviators

High-Waist Leggings | Ivy Park Crop Top | Nikes | Mirrored Sunglasses | Backpack
Pieces Packed But Not Pictured
I hope this look book inspires your next travel slay. Stay tuned for a full recap of everything we saw, did, and ate while in Puerto Rico–it was an amazing trip and I can't wait to return to the island. If you have questions, drop them in the comments below. As always, thanks for reading!

P.S. You should also check these out: