5 Bucket List Experiences in Lagos, Nigeria
I recently spent time in Lagos, Nigeria celebrating my cousin's wedding, visiting family, and seeing all I could see. Following are a few "bucket list experiences" I recommend everyone have while visiting Lagos.
Ride a Keke
A keke is a small, three-wheeled vehicle that can (and does) zig and zag through traffic to get you from point A to point B very quickly. You'll see them lined up off the sides of busy streets, much like taxis. When in a regular car, they can seem like a nuisance as they dart out in front of you but riding in a keke is an experience I recommend.
Visit Nike Art Gallery
Nike Art Gallery in Lekki, has four stories of wall to wall hanging art (it even lines the walls of the stairwells) as well as statues on the floors. The art is for sale so it's free to peruse and you can take pictures of yourself inside but no photography of the artwork itself is allowed. There's enough work by African artists to fill hours of your time admiring but, even if you don't have that much, I recommend stopping in for a quick stroll through. There's also a gift shop on the main floor.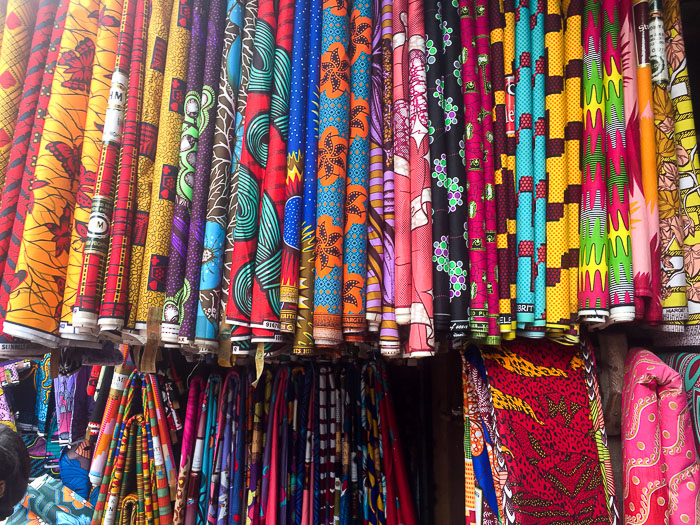 Shop at Local Markets
Markets like Balogun Market and Lekki Market are home to all kinds of wares from home goods, to textiles, to jewelry. You can even get fresh produce and other food stuffs. If you aren't an experienced haggler, I recommend going with a Nigerian or you'll likely ending up over-paying. My cousin was my guide and I tried my best not to let my American accent slip out. 🙂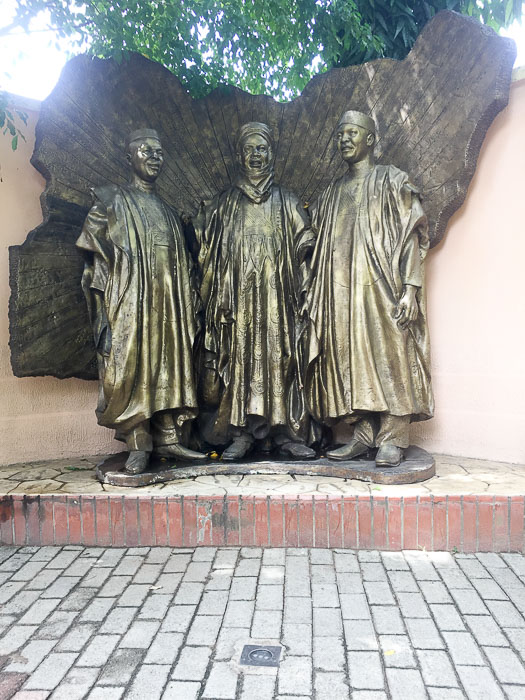 Explore Freedom Park
Freedom Park was built on the site of Lagos' most notorious political prison from the period of British colonial rule. The beautiful outdoor space features greenery, historic statues, a food court, and sound stages for outdoor concerts. The indoor spaces house historical exhibits filled with information about the facility and it's famous prisoners, as well as artifacts from the original prison. There are also touring art exhibits and event spaces inside.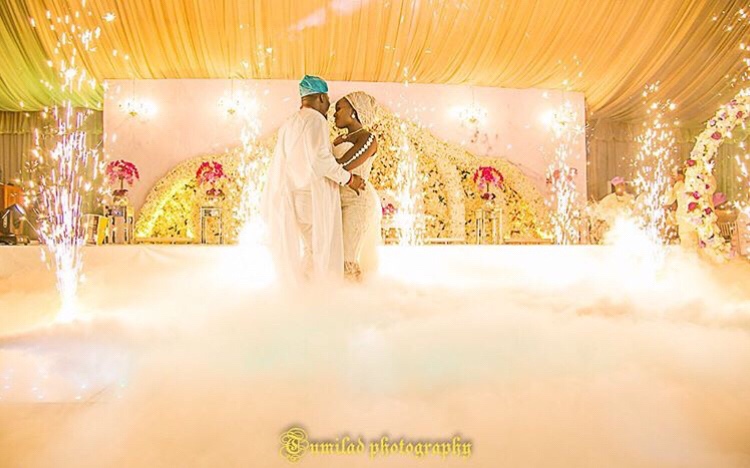 Attend a Nigerian Wedding
Being of Nigerian heritage and raised in southwest Houston, which is home to a large concentration of Nigerian-Americans, I've been to my fair share of our weddings. Two things people are often surprised by and particularly impressed with are the number of guests in attendance and the lavishness (in both appearance and duration) of the celebration. We dress to impress and party all night long! I went to my cousin's wedding in Lagos earlier this month and it was simply beautiful. An estimated 1500 guests were in attendance and every detail was gorgeous. I was at the venue for about 8 hours and didn't even stay until the end. Now, I'm not recommending you crash a random person's wedding. The more the merrier tends to be the motto with Nigerian weddings, however, they are still sacred and personal events–not tourist attractions. But if you are invited to a Nigerian wedding in Lagos, you should definitely go!
I'll have all the pictures and more details of my stay in Lagos up within the next couple of weeks as well as a recap of my brief time in Amsterdam. If you have any questions in the meantime, shoot me an email or hit the comments section below. And if you have anything to add to the list, let me know. Thanks so much for reading!
P.S. Nigerian recipes: Jollof Rice | Rice & Stew | Dodo (Fried Plantain)
P.P.S. More destinations: Belize | NOLA | NYC