Turks & Caicos Women's Style Guide – What to Pack and Wear
Planning for a Turks & Caicos vacation is not complete without knowing what to pack and wear while on tropical vacation. Let this look book and packing list be your guide to women's vacation style on Turks & Caicos.
I am fresh off an island getaway to beautiful Turks & Caicos and already can't wait to go back. When planning this trip, I didn't find much information on what women wear in Turks & Caicos so I want to help fill in that gap for you! If you, too, are wondering what is the style like on Turks & Caicos islands, you're in the right place. I'm sharing everything from beach outfit ideas to breezy oceanside dinner looks plus my beach packing list for Turks & Caicos. If you're looking for a reason to book a tropical getaway and slay the beach scene, this is your sign. Let's get into it, starting with what I wore on Turks & Caicos.
And if you're looking for more inspiration on what to pack for a tropical vacation, check out these posts, too!
What to Wear on Turks & Caicos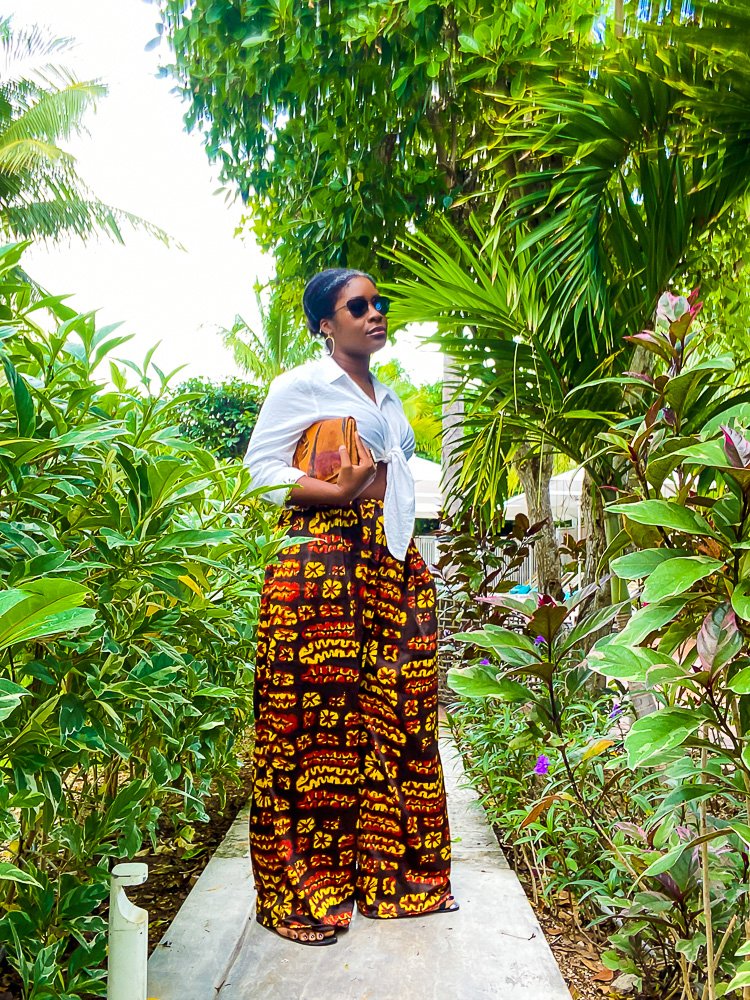 Casual dinner: Top | Similar Pants | Hoops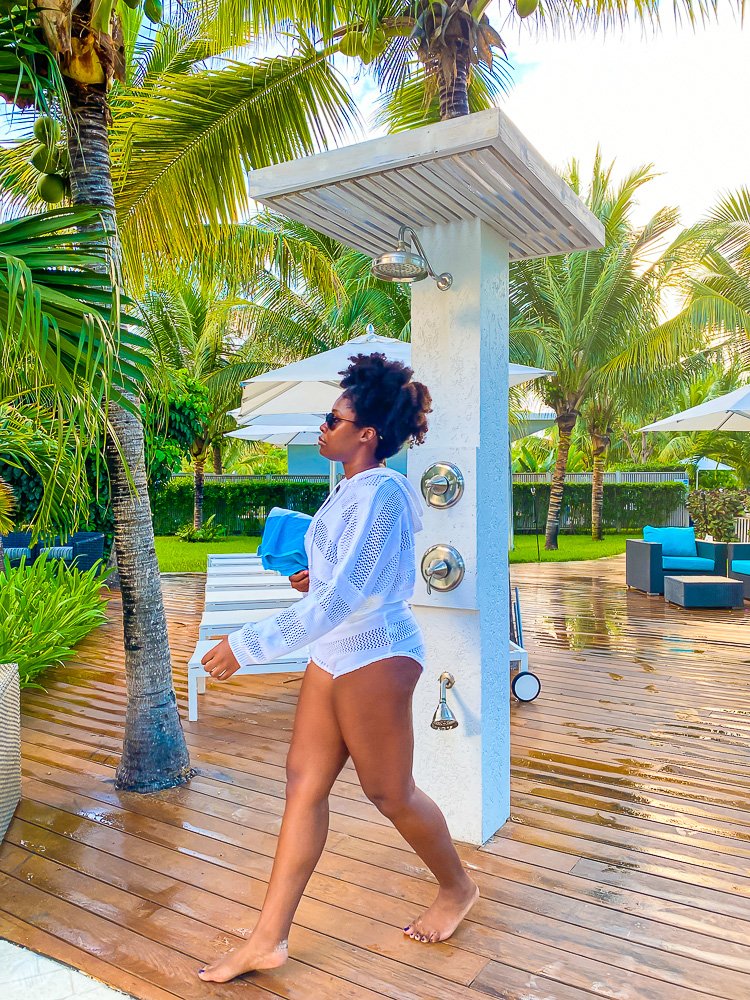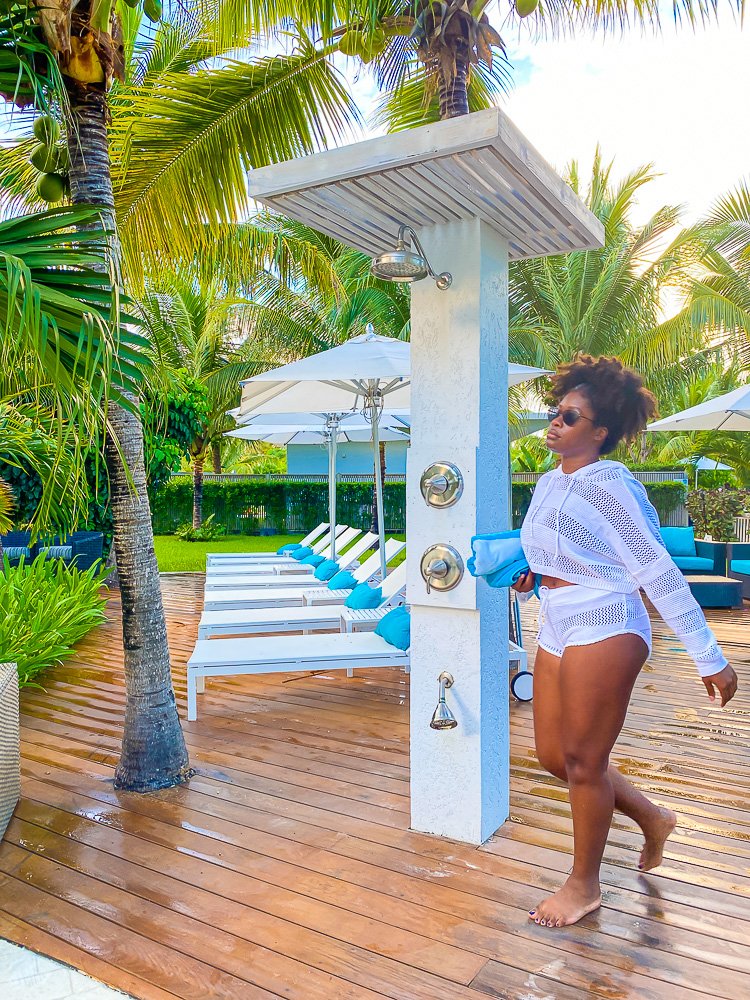 Poolside: Cover-Up Set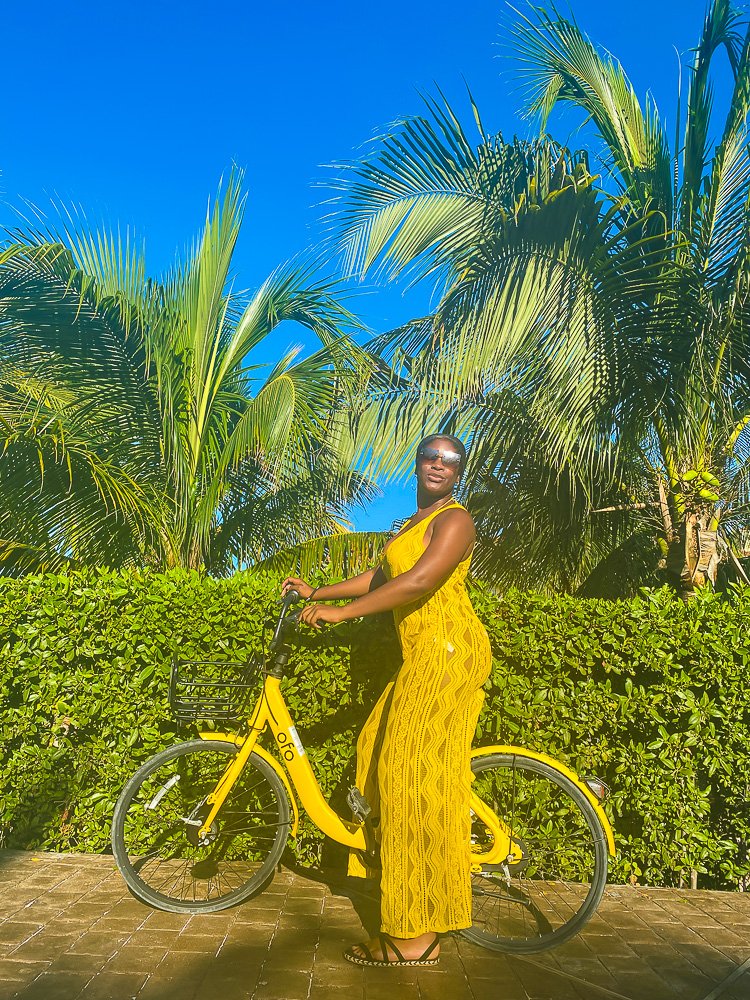 Biking to the beach: Similar Jumpsuit | Similar Sandals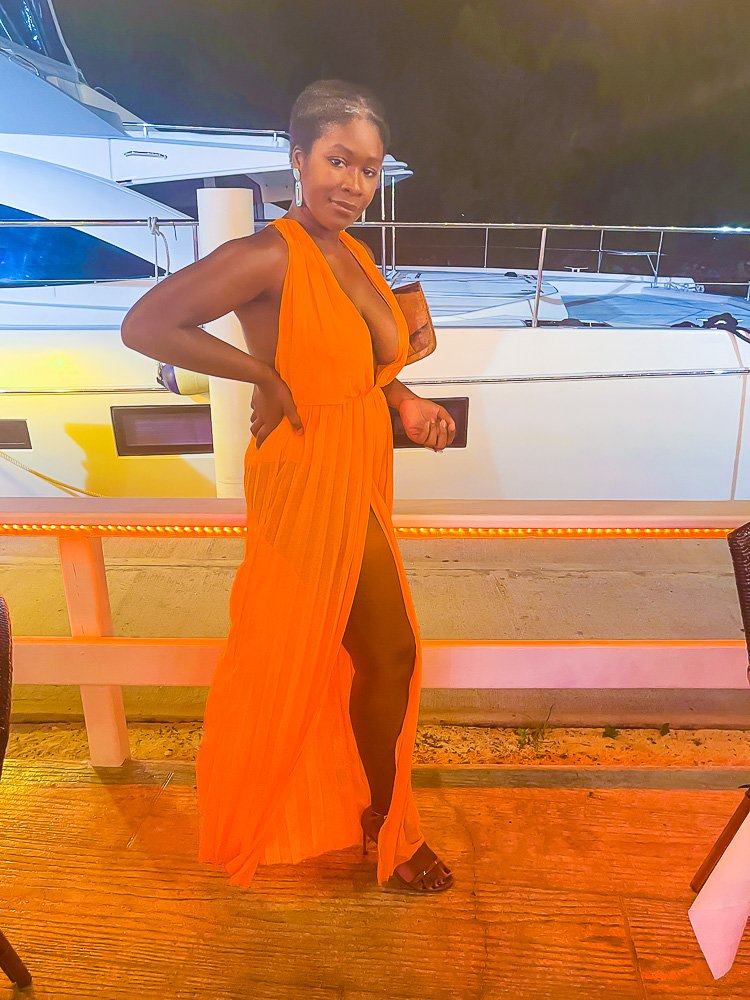 Dinner on the marina: Similar Jumpsuit | Similar Jumpsuit | Sandals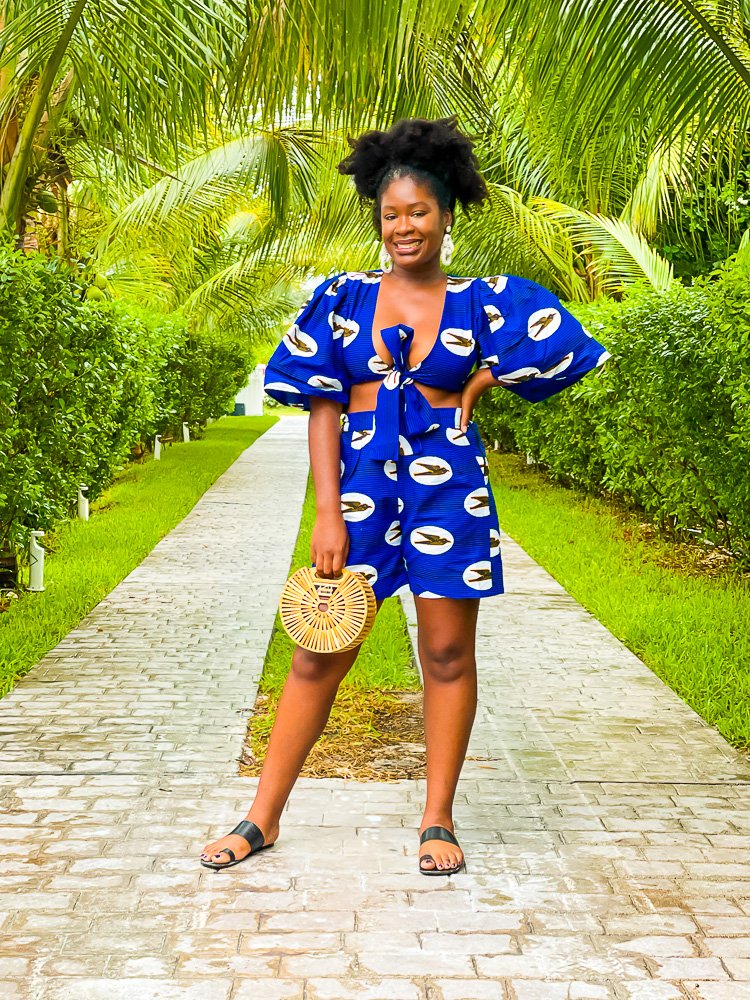 Beach Dinner: Earrings | Similar Shorts | Wooden Bag | Similar Sandals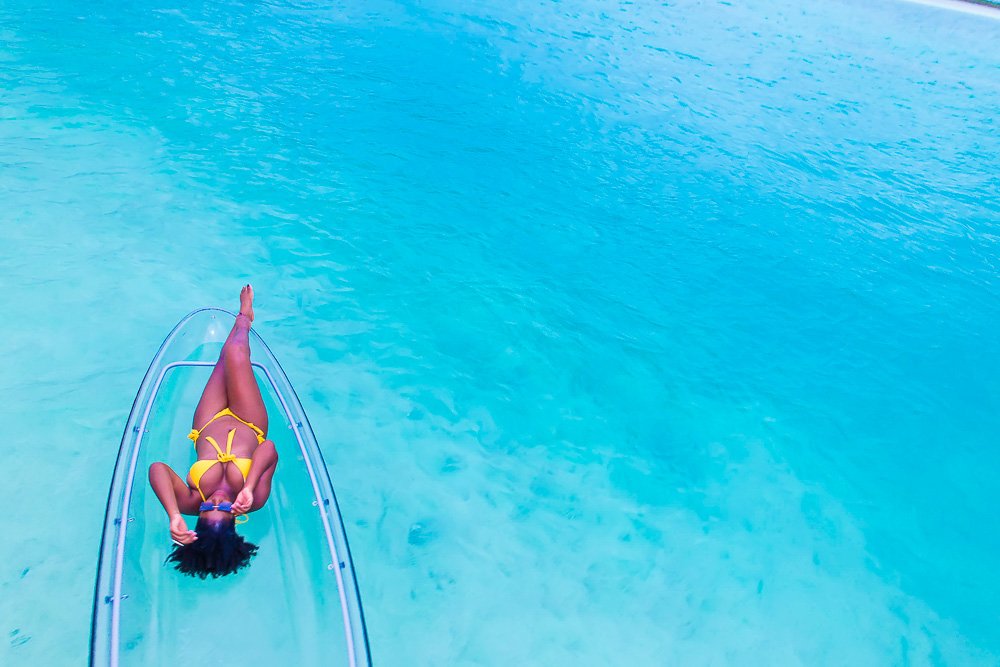 Clear Kayaking: Bikini Top | Bikini Bottoms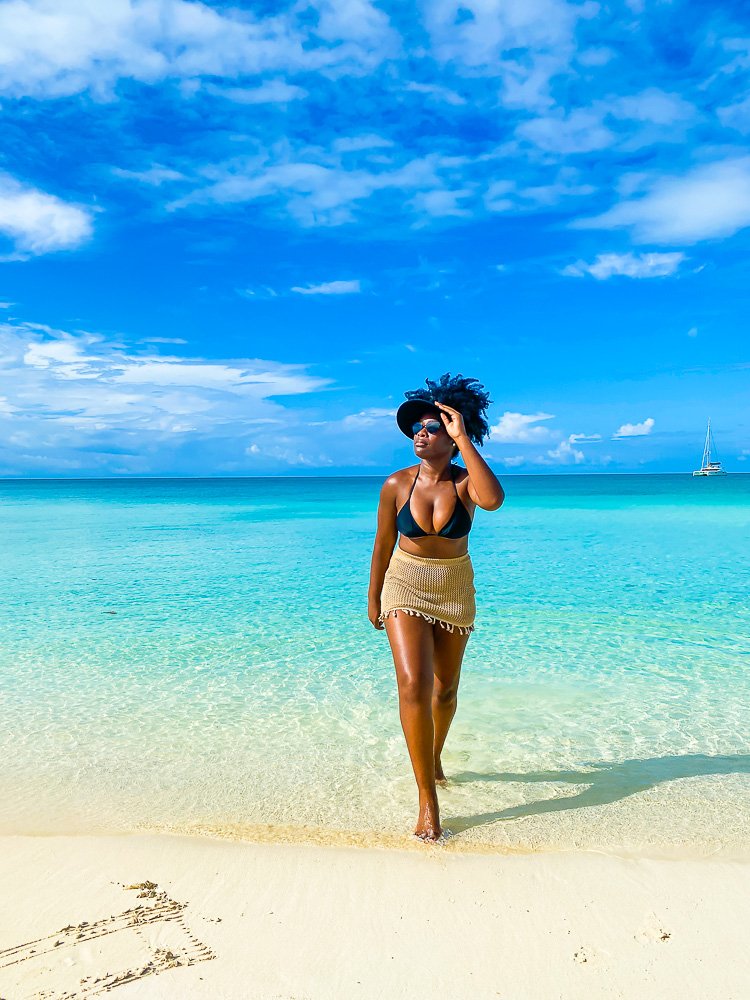 Sapodilla Bay Beach: Visor | Bikini | Skirt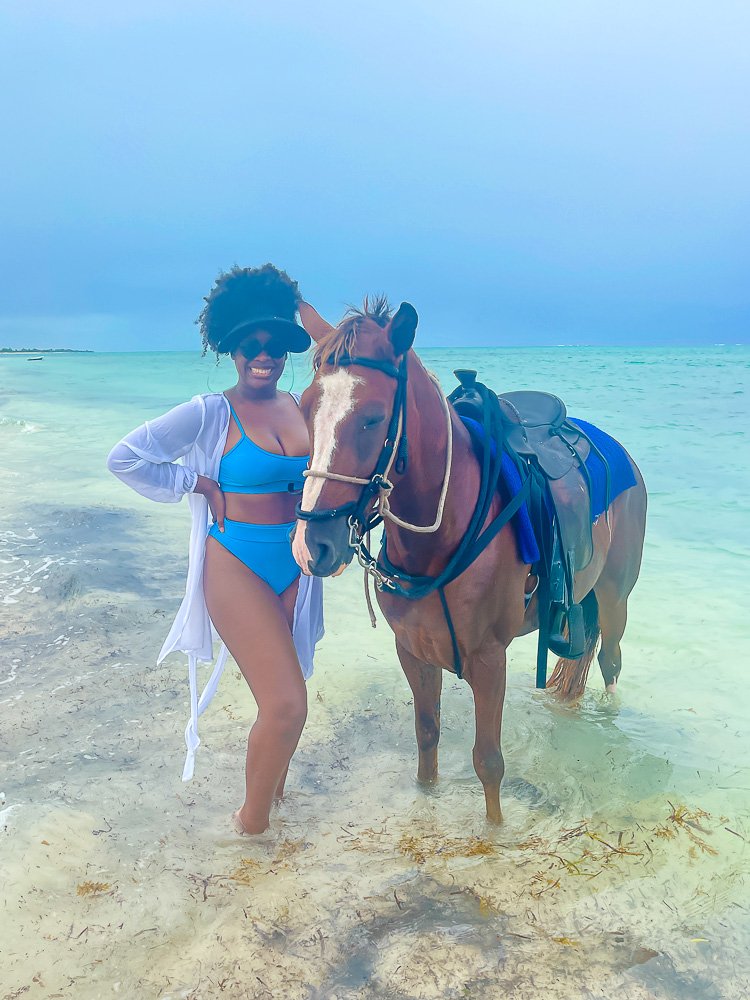 Ocean Horseback Riding: Bikini | Cover-Up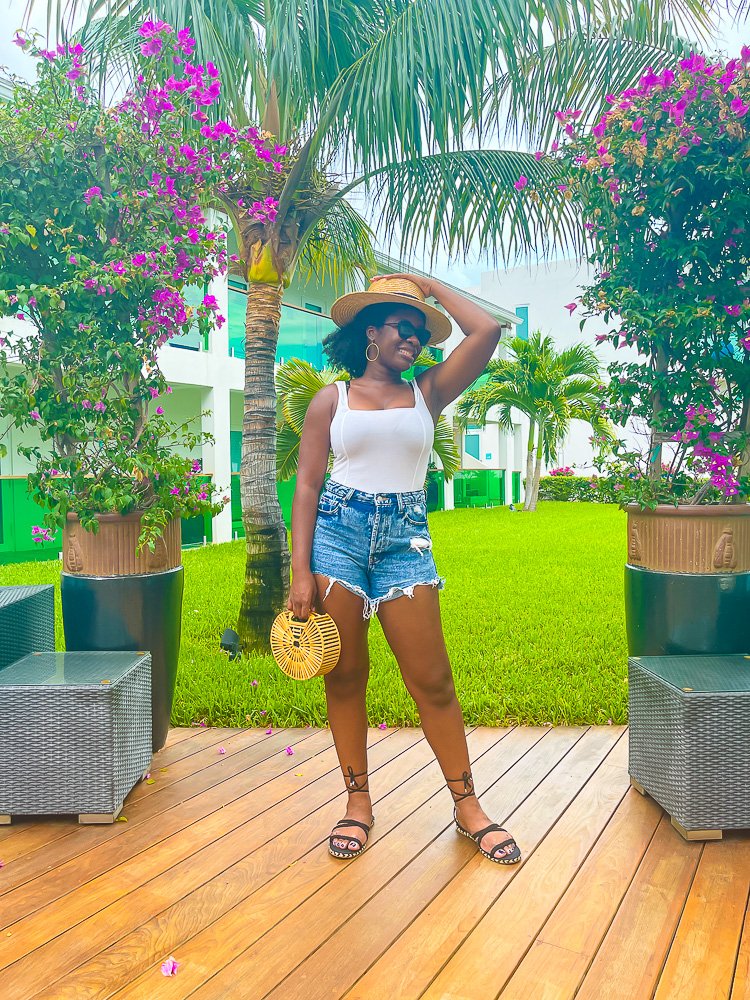 Patio Lunch: Bodysuit | Shorts | Hat | Handbag | Similar Sandals
Turks & Caicos Vacation Packing List
How to pack for a Caribbean vacation? While the climate is largely the same across all of the Caribbean islands, each has their own style. Turks & Caicos style is laid back and casual, for the most part, as it is quite warm year round. The weather is breezy and not too humid so you won't ruin your clothes with sweat and humidity but you do still want to be comfortable. Here is what to pack for Turks & Caicos in addition to my outfit ideas above.
Body Sunscreen
Cash (USD is the currency on Turks & Caicos so no need to convert!)
Comfortable Sandals – With all the sand, you won't have much need for closed-toe shoes on this vacation.
Mosquito Spray
Small Handbag for essentials
Sunglasses + Floating Retainer Straps so your shades don't get lost in the water!
Swimsuits and Cover Ups
Warm-Weather Outfits (short sets, mini and maxi dresses, light tops) + a wrap or light jacket if visiting during the rainy (hurricane) season
Waterproof Phone Bag – protects your phone during a variety of activities
I hope you find this post helpful and would love to see your Turks & Caicos looks–hit me up, sis! And sharing is caring so be sure to pin these Turks & Caicos outfit ideas over on Pinterest. Thanks for reading!

Pieces Packed but not Pictured

Share this Post on Pinterest