Fairbanks, Alaska – Things to Do in the Fall (2021)
Plan a trip up north with this list of unique Alaskan experiences to enjoy in Fairbanks during the fall, including wildlife encounters, the best local cuisine, natural beauty, and history.
I recently checked a solo trip to Alaska off my travel bucket list and enjoyed my weekend vacation to Fairbanks so much that I definitely plan to return to the state and see more. There are so many fun and interesting things to do in Alaskan cities and Fairbanks is no exception. Prior to this visit, I wasn't sure there would be much to a fall trip to Alaska. And while many people in Fairbanks told me I must come back in the winter for a totally different experience, there was certainly enough to fill my few days in the city in August. Fairbanks is definitely worth visiting, even in the fall. In fact, I wish I could have stayed longer and gone out to Denali National Park. Don't worry. There will be a next time! For now, let's get into the details.
If you're looking for even more naturally-beautiful domestic travel destinations, read these posts to help you prepare.
Fairbanks Fall Travel Video
I kept a travel diary of this trip and shared it on my YouTube channel. Check it out and make sure you subscribe, too!
1. Play with a herd of reindeer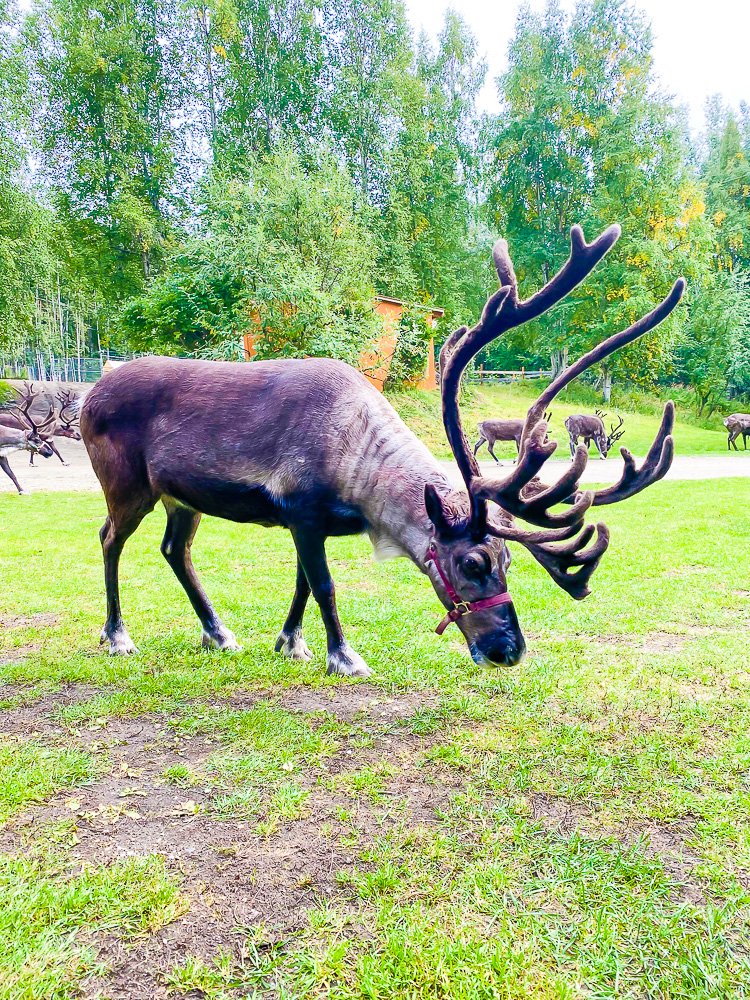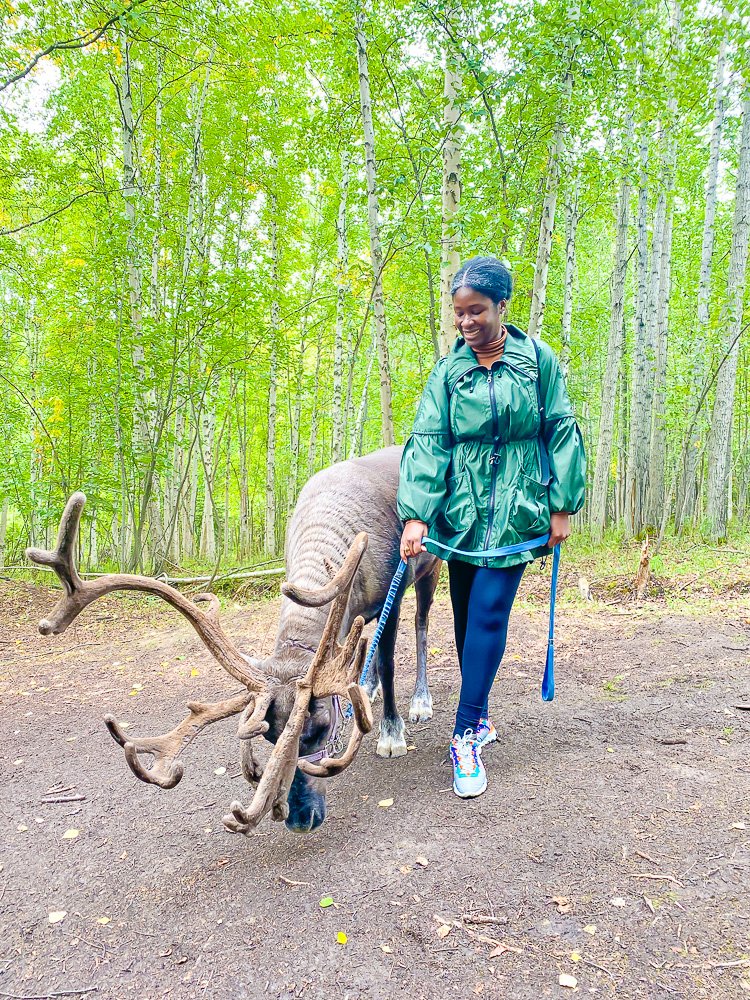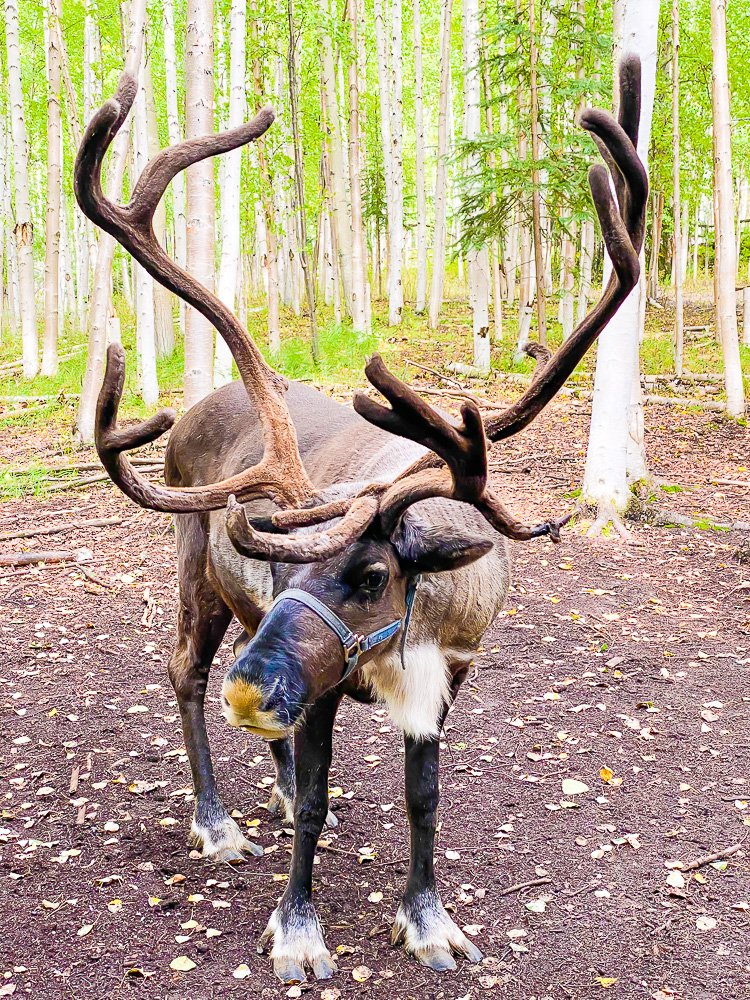 Running Reindeer Ranch is about 20 minutes outside of Fairbanks and cellular service is virtually nonexistent so you can unplug and really enjoy the animals and surroundings. This was such a fun and unexpectedly informative reindeer experience in Alaska. The owner is an expert on reindeer and her passion and knowledge come through in a really engaging and entertaining way throughout the tour, which lasts about two and a half hours. The herd at reindeer ranch consists of about 15 reindeer across a few generations and they are such sweet animals. During the tour, you learn all about why these creatures are perfectly suited to survive harsh Alaskan winters and get to know them through a nature walk.
2. Try the Thai Food Scene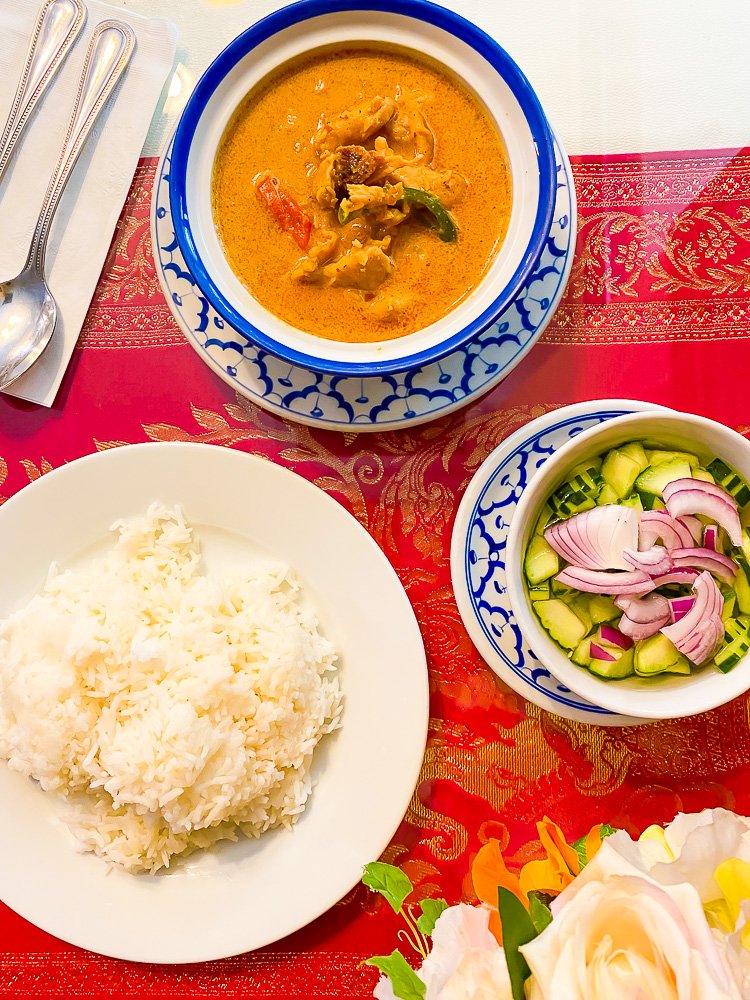 Fairbanks has a surprisingly popping Thai food scene, and with close to 30 different Thai restaurants and food trucks plus Thai-themed menu items at seemingly every other eatery in town, it is the Thai food capital of the world! Out of so many options, Thai House and Lemongrass Thai Cuisine battle for the top Thai restuarant with Fairbanks' roughly 31,000 residents split on the two. I went to Thai House, which is Fairbanks oldest Thai restaurant, and enjoyed the most delicious Panang curry with a cucumber salad. The service was extremely friendly and prices were reasonable. Their menu is expansive and includes pictures, in case you aren't as familiar with Thai food. Thai House can get quite busy so I went in at the very beginning of lunch service on Saturday and it wasn't crowded. The abundance of Thai restaurants in Fairbanks stems from Thai folks migrating to Alaska in the 1980s to find work in gold mines.
3. Eat your way through Fairbanks, Alaska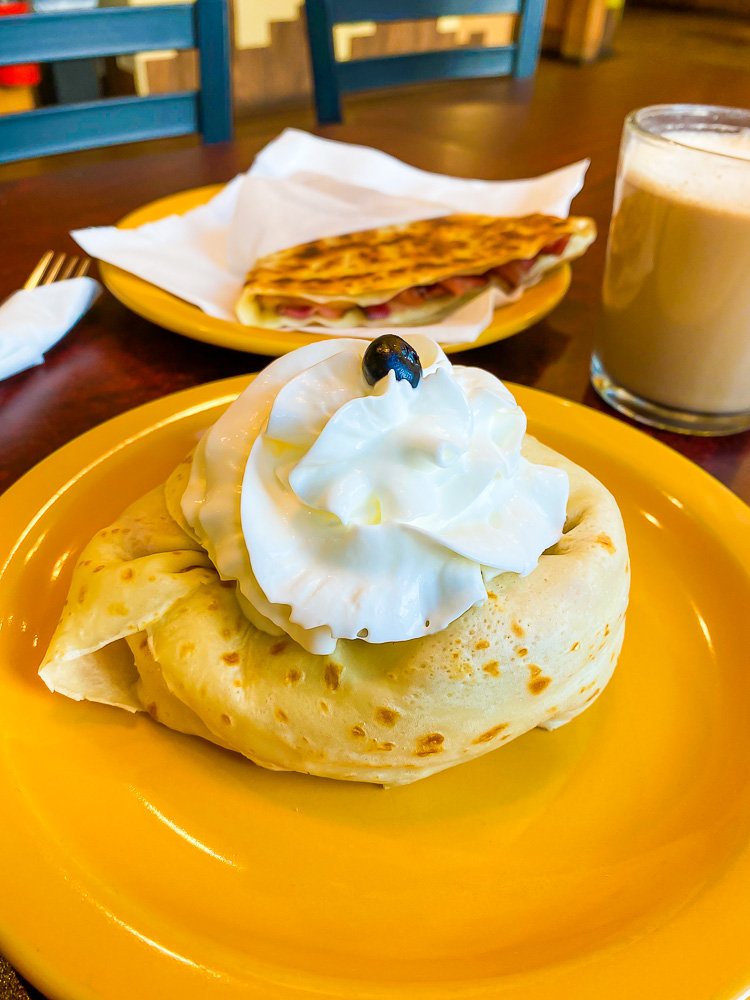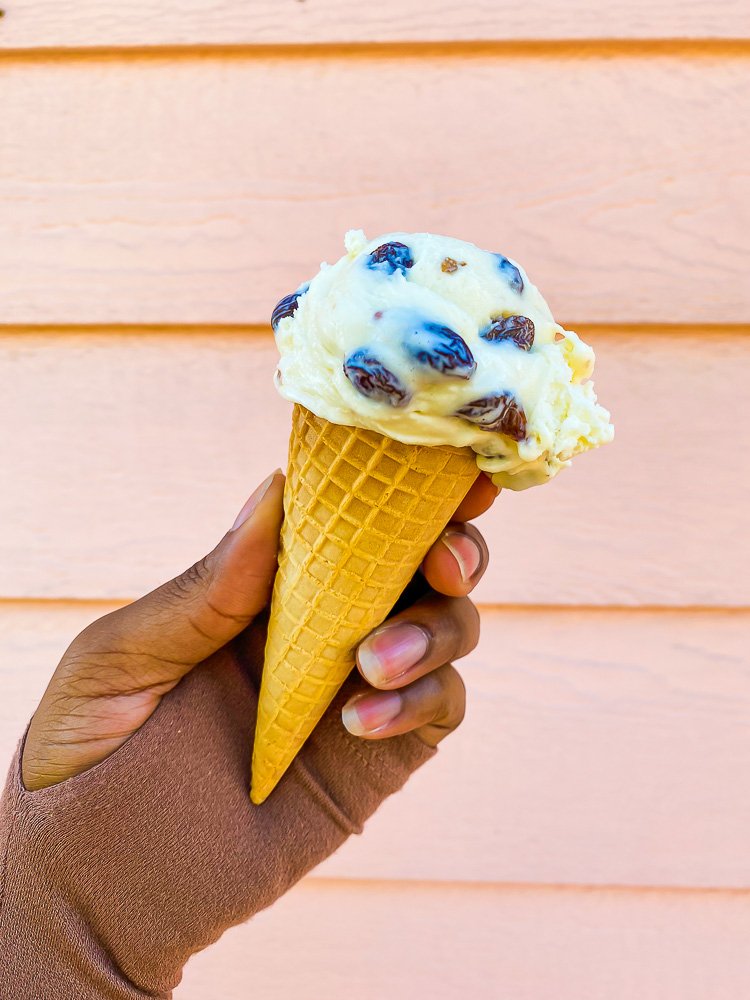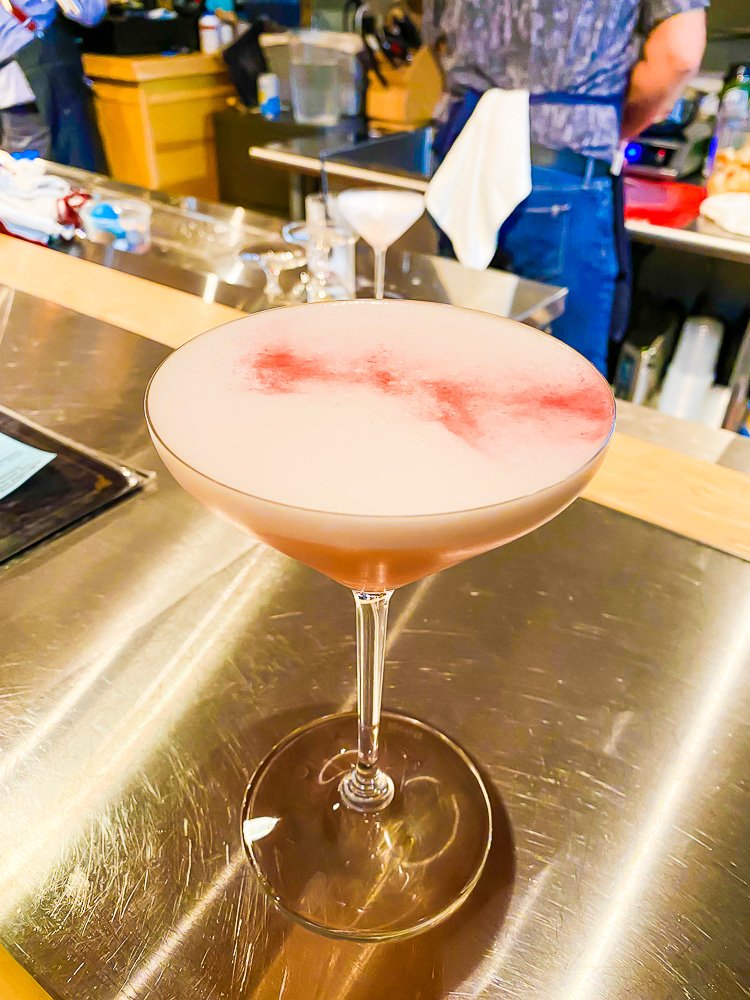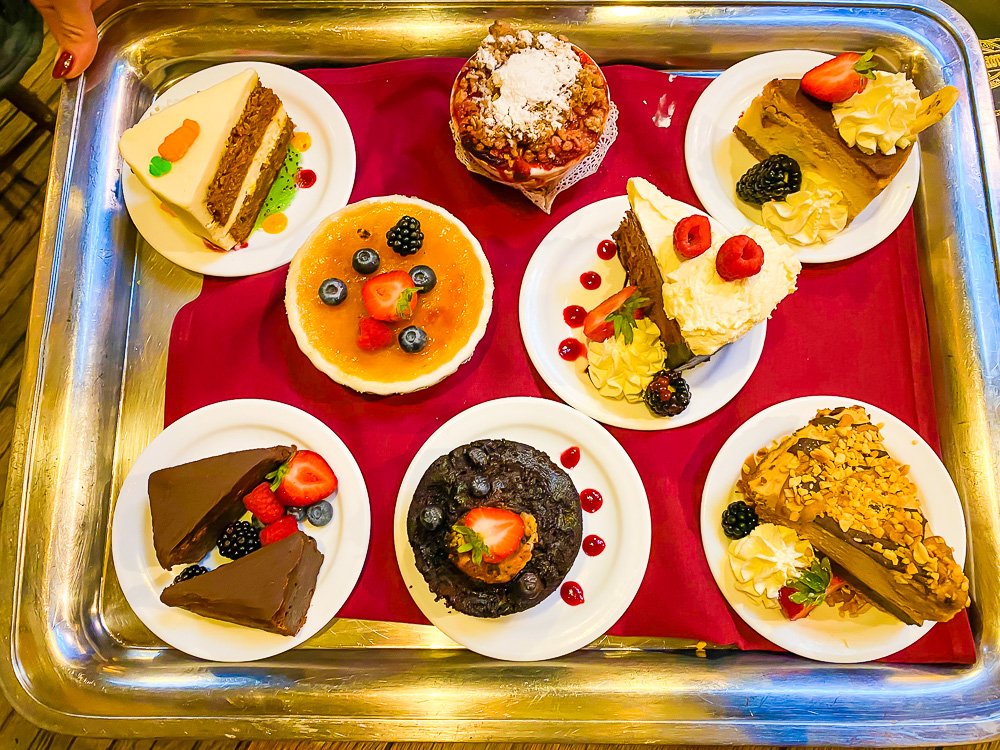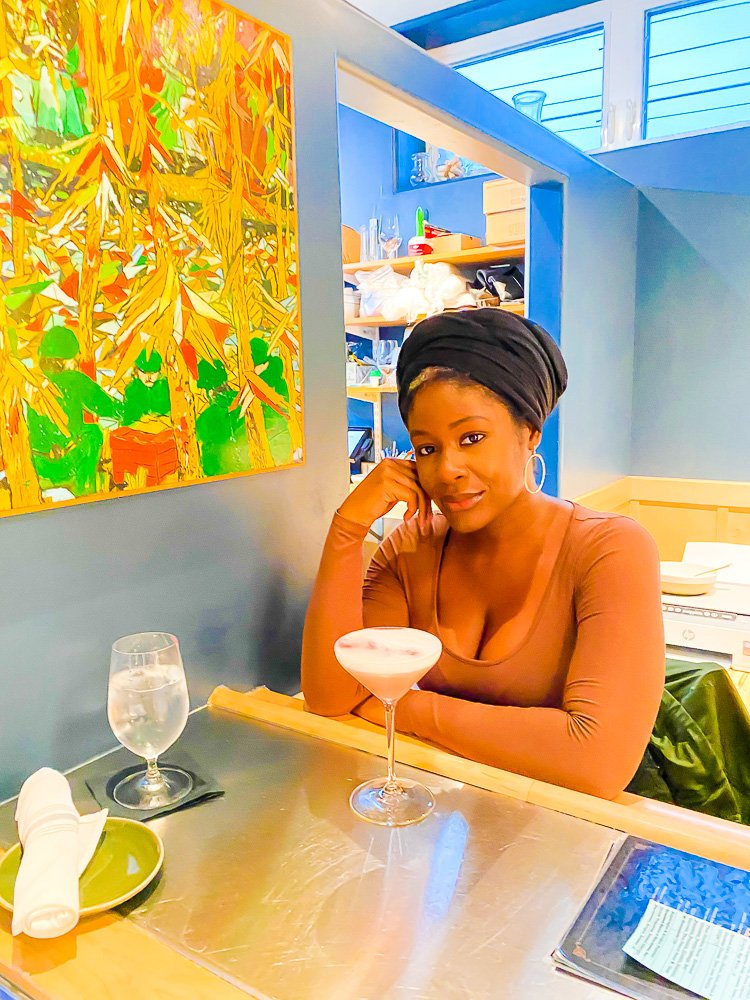 Fairbanks has more than just Thai food available. I was really pleased with the variety of restaurants and how good the food was! There isn't any fancy fine dining in Fairbanks–even pricier places are quite casual. So you can go just about anywhere and find similar atmospheres. Here are the Fairbanks restaurants I enjoyed and why.
4. Visit the Museum of the North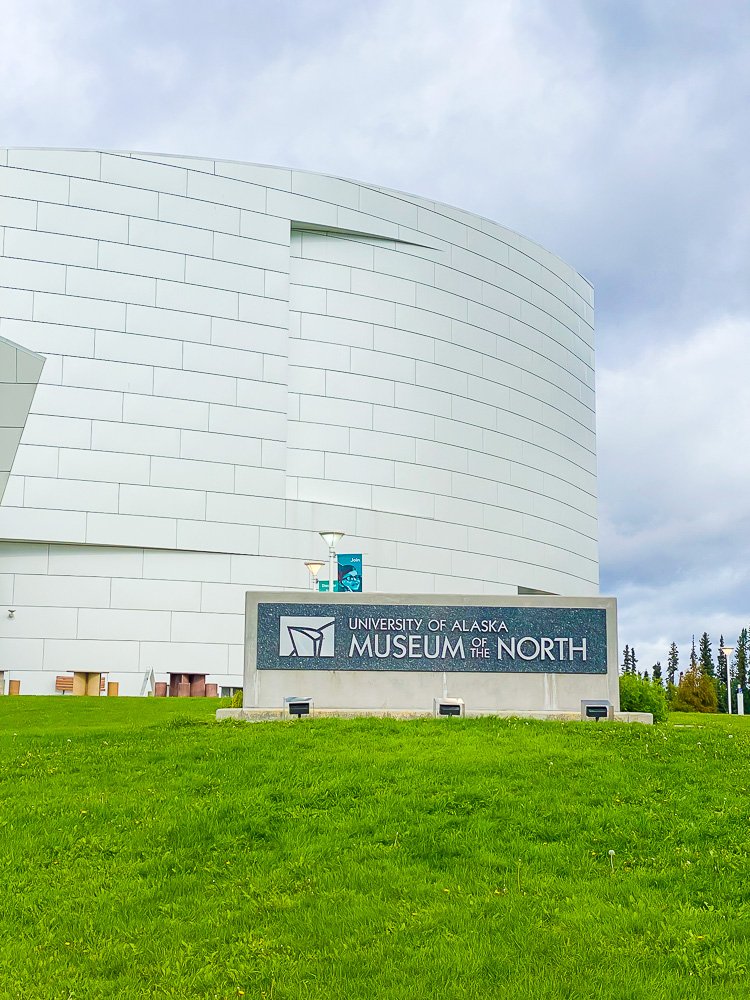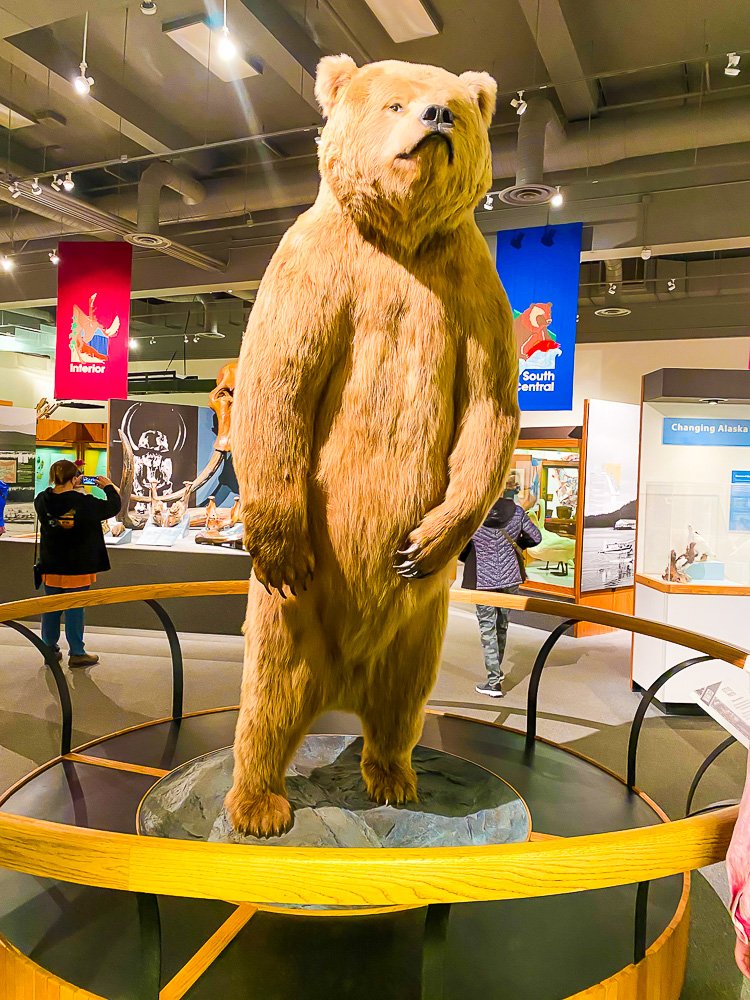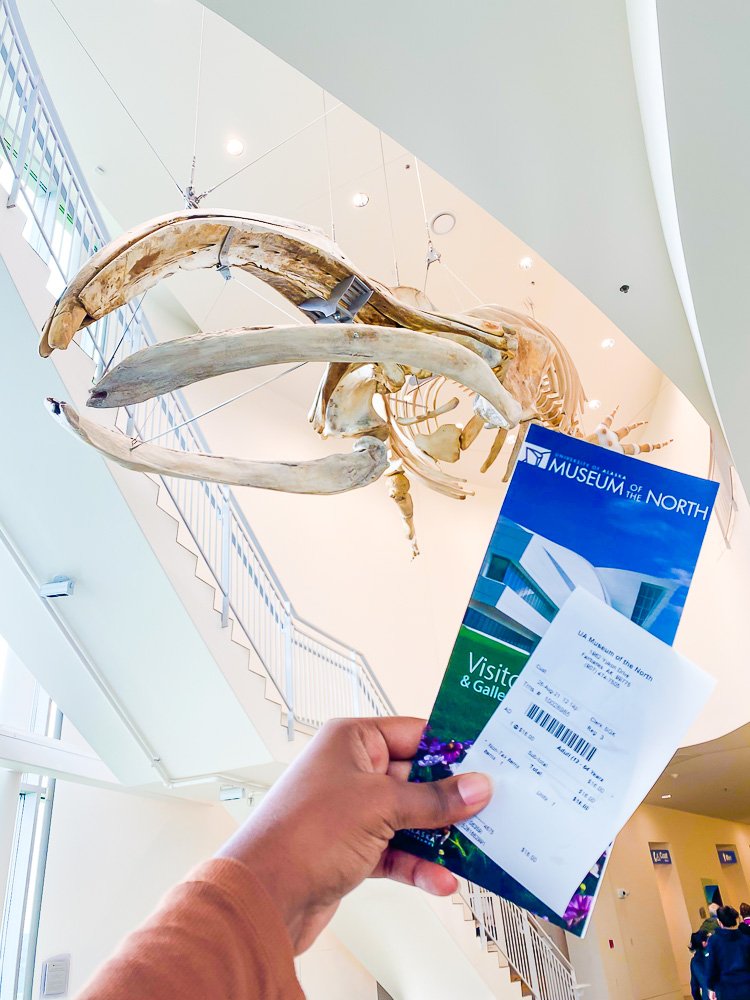 The Museum of the North is small but full to the brim with an eclectic combination of art, history, nature, and even movie screenings. It is on the University of Alaska Fairbanks campus, which has been around since before Alaska was an American state. The first floor of the museum can take a few hours to get through thoroughly and the second floor comprises artwork and the screening room for movies. The outside of the museum looks a bit like it's made of ice blocks. Admission is currently $16 for non-residents.
5. Walk through Georgeson Botanical Gardens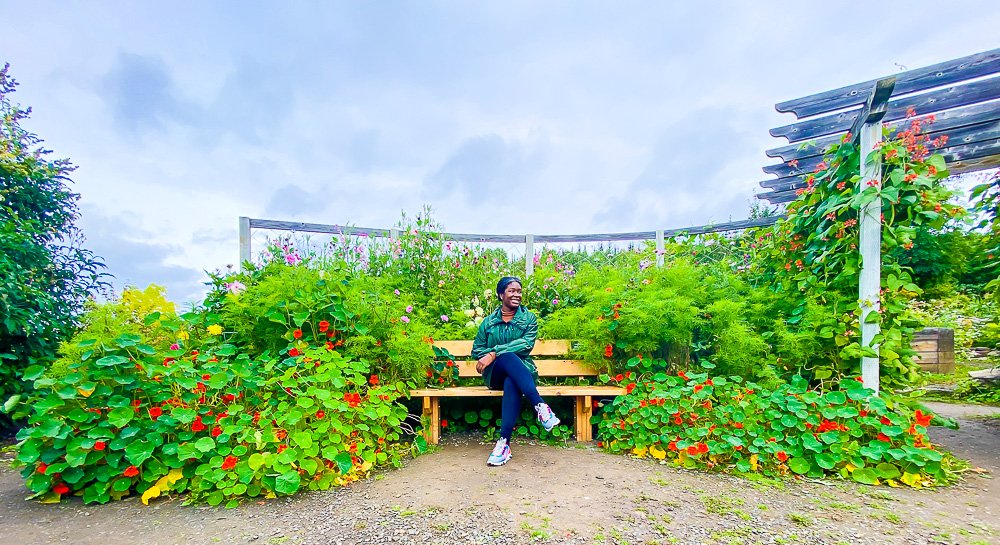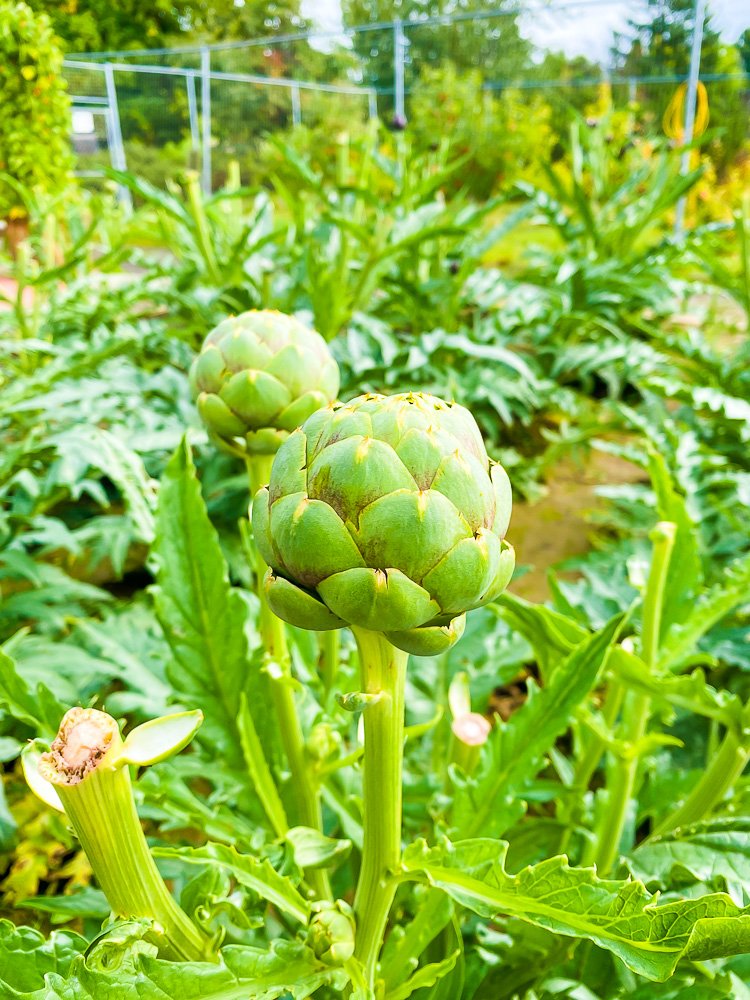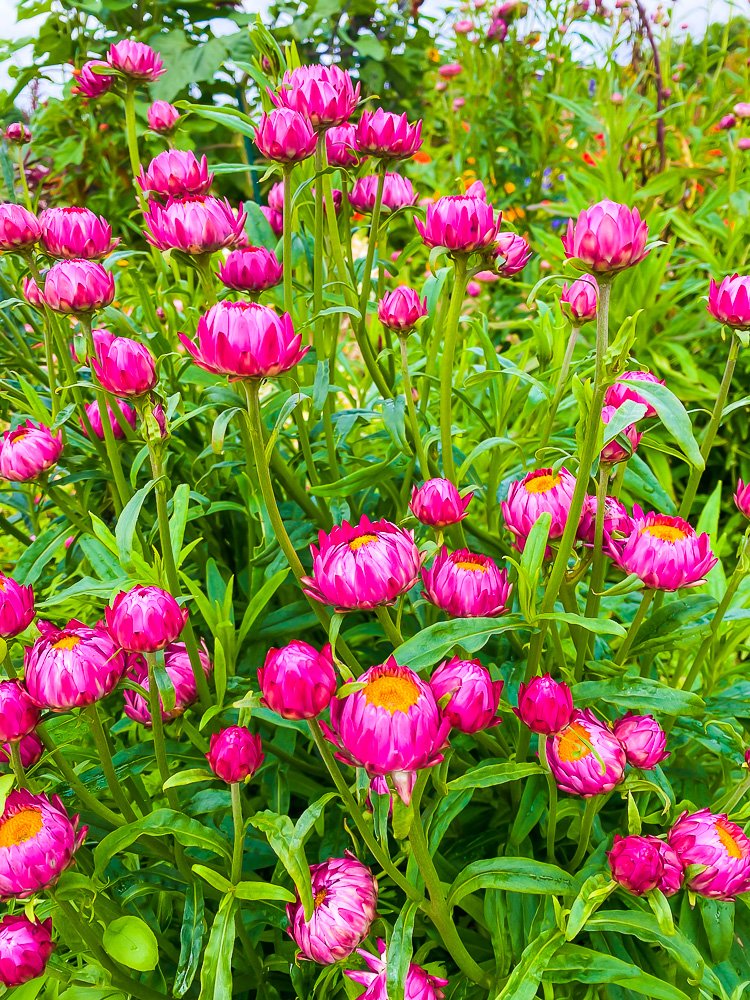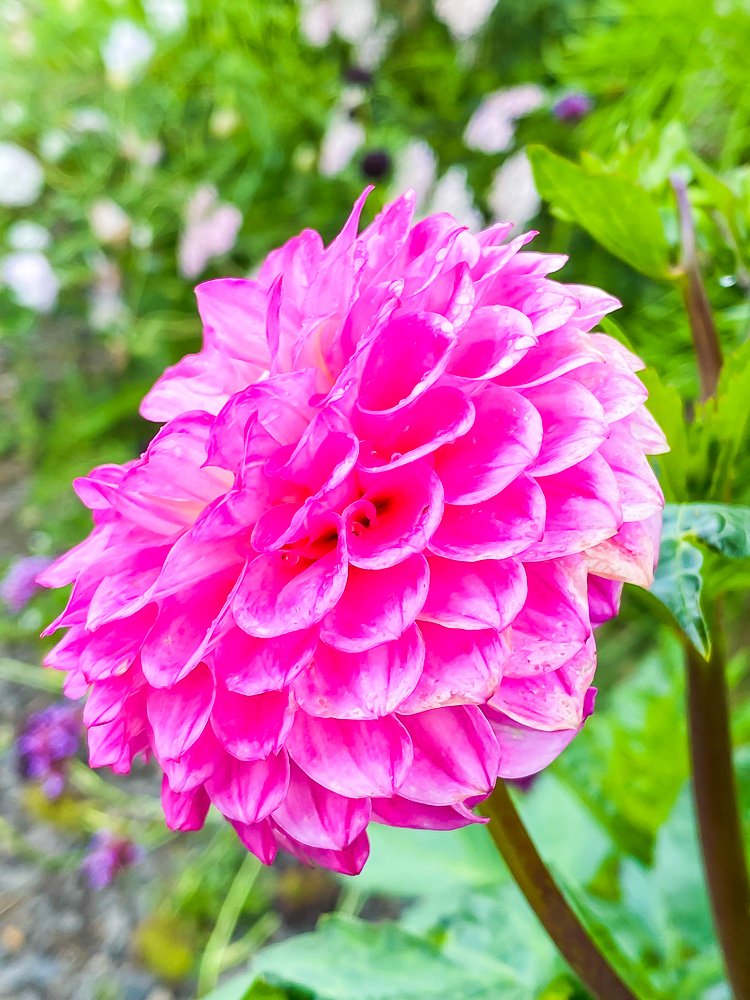 If you've read my New York City travel diary, you know where I first fell in love with botanic gardens and the Georgeson Botanical Gardens on University of Alaska Fairbanks' campus is definitely worth a visit. Pair it with the museum for a full morning experience. Admission to the botanic gardens is donation based (currently $7 suggested) and follows the honor system. You can drop cash into a bucket when you arrive or pay digitally via text. The grounds are lush, well maintained, and house a stunning variety of colorful flowers, including a field of peonies, mushrooms, produce such as artichokes and squash, water features and even a maze.
6. Visit Chena Springs Resort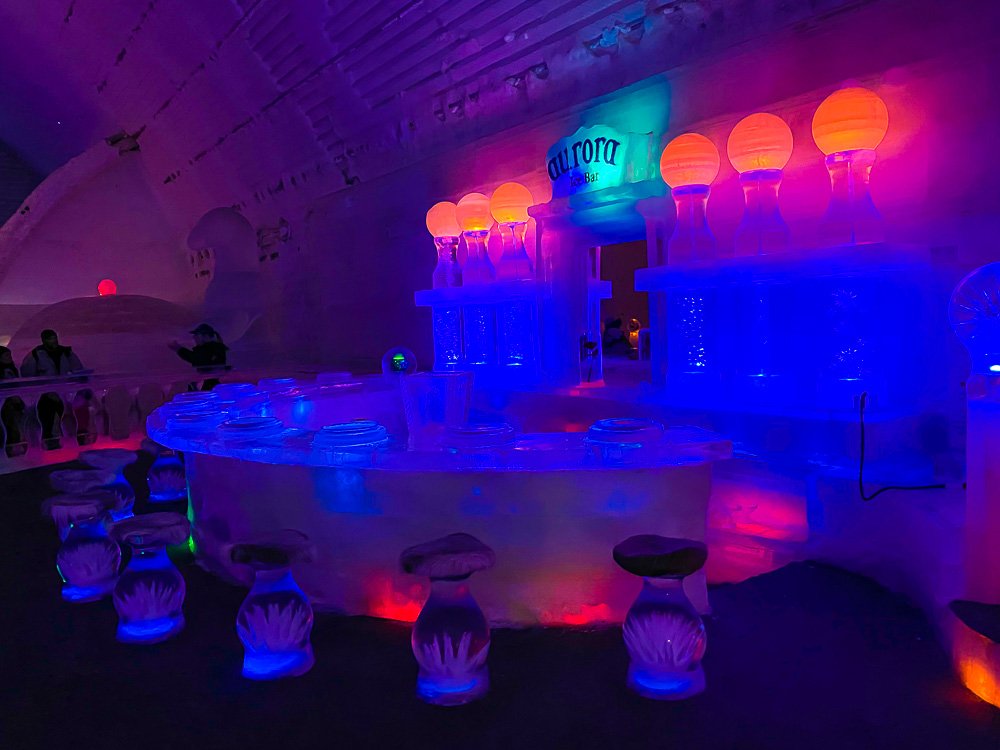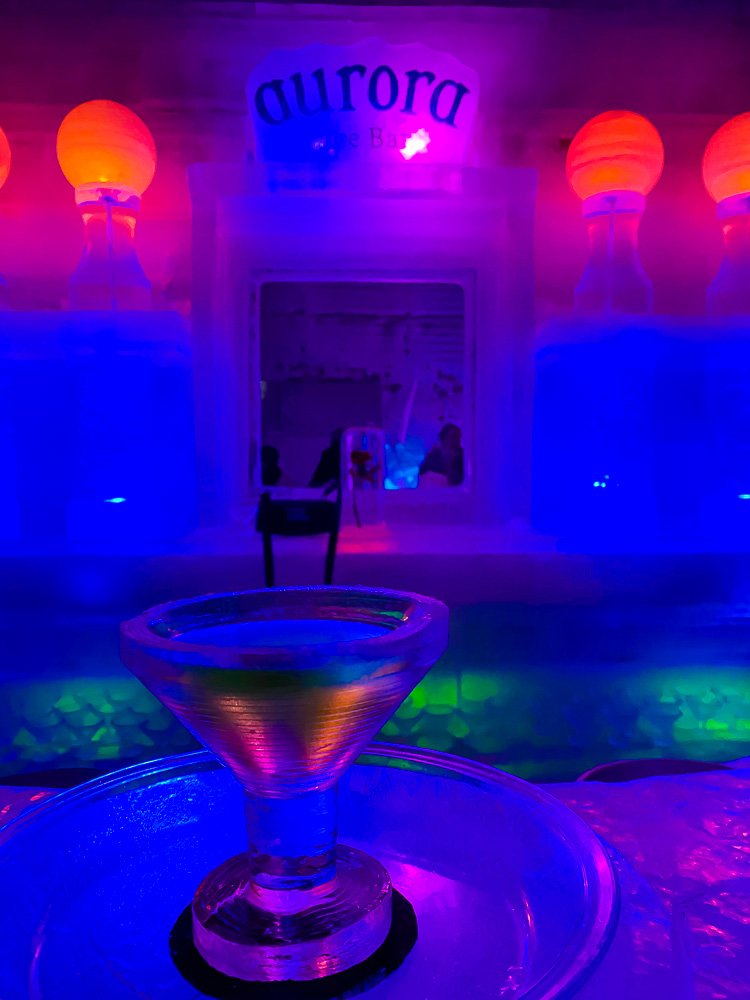 Chena Springs Resort is about an hour away from Fairbanks and has no shortage of activities. I booked a package that included hot springs and pool access, a trip to the Aurora Ice Museum, and an overnight aurora viewing tour. My first stop was Chena Hot Springs, which I found relaxing. There were plenty of people also visiting but the springs are spacious enough to spread out easily. While I found Chena Hot Springs to be more natural and aesthetically beautiful than say, Banff Hot Springs, the former was not as hot. There were hot spots and there were also fountains spraying cold water, which I didn't understand but it was an overall good experience that I'd recommend.
My next stop was the Aurora Ice Museum, which is a little cheesy but still interesting. To keep the temperature below freezing inside the museum, you can only enter and exit with a tour guide. Jackets are provided at the door, in case you visit during the summer or fall, like I did, when it isn't always cold enough to bring your own. I recommend bringing a pair of gloves, especially if you plan to sit at the ice bar and enjoy an appletini out of an ice martini glass (which you definitely should). The appletini is just vodka and green apple pucker but it's a novel little experience.
I was most excited to see the Aurora Borealis or Northern Lights while in Fairbanks. The tour for this took place from about 11pm to 3am on a mountain near the resort. Note that the rides up and down the mountain are extremely bumpy. Once at the top, we spent time warming up in a big yurt waiting for the sky to clear so that we could see the lights. There are hot snacks, board games, books, and outhouse facilities onsite to help pass the time. Unfortunately, the sky was not clear enough for us to see the aurora. So I added this to my list of reasons to return to Alaska.
7. Ride the Riverboat Discovery tour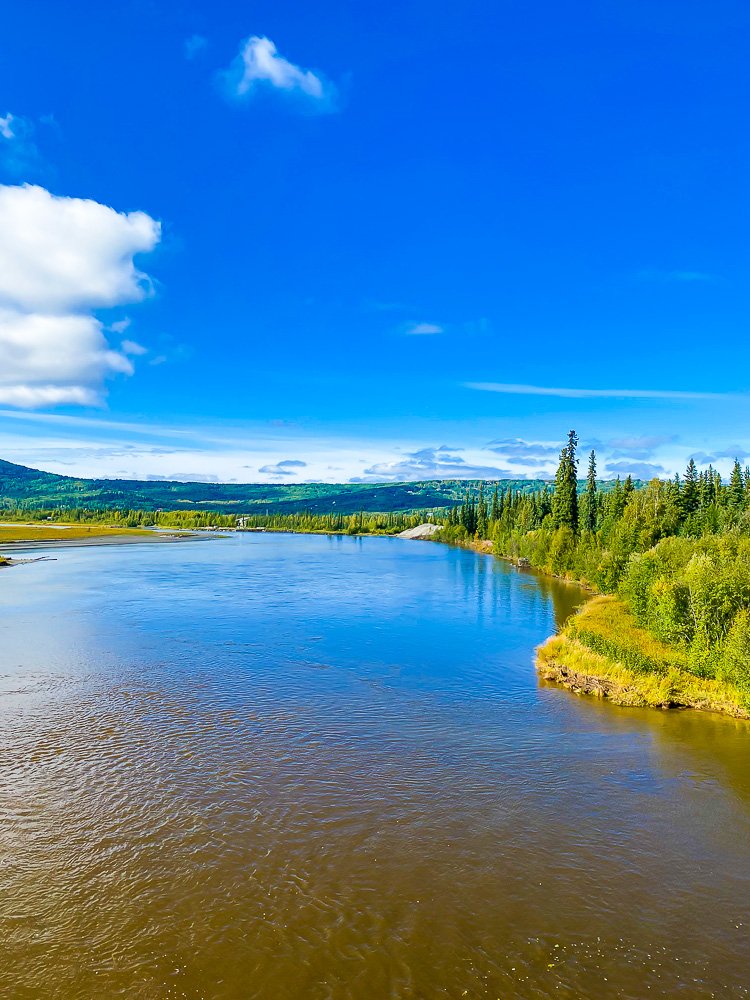 The Riverboat Discovery Tour is an interactive narrated tour that takes you along the Chena River on a six-story boat. I sat on the uppermost deck and the MC provided lots of insight into the social and economic history of the area as we rode past an Iditarod training kennel, Indigenous village, The Pump House, and more. At one point in the tour, we were able to disembark for up-close learning about the Indigenous village and culture, and sled dogs. The whole tour lasts a couple of hours and light snacks are provided on board. I think this is a great activity for families.
8. Local photo ops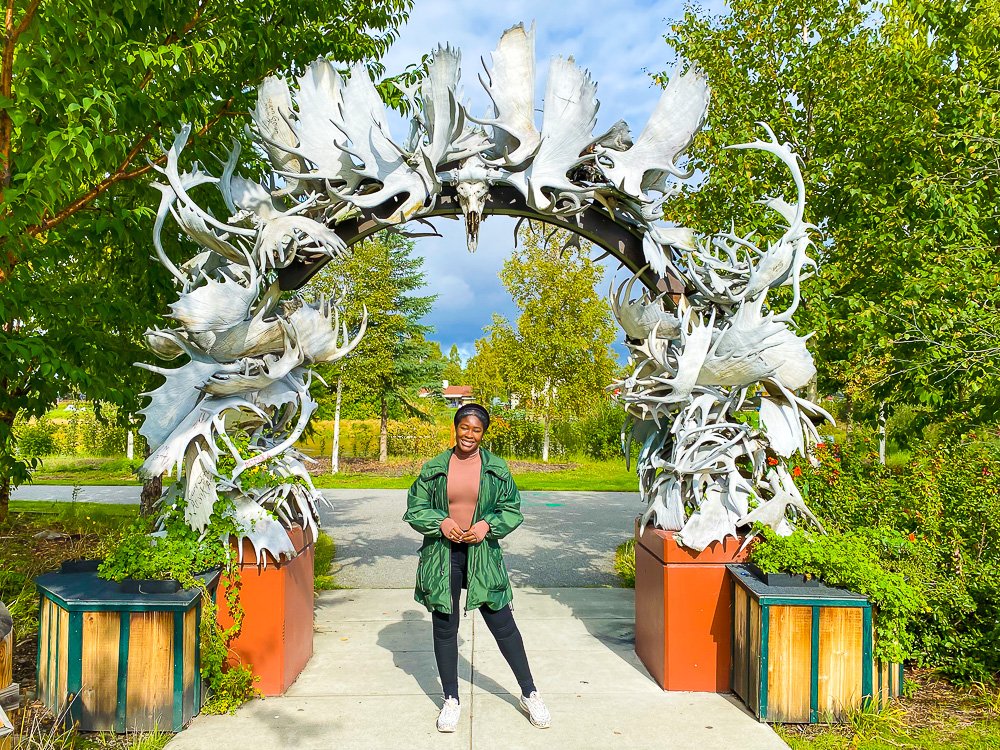 In planning a trip to Fairbanks, Alaska, there were a couple of photo ops I wanted to pencil in. The first is the Greetings from Fairbanks, Alaska mural, which is in downtown Fairbanks just outside The Crepery. I was able to check that off my list on my first morning in town. The second is the antler arch at the Morris Thompson Cultural and Visitors Center. It is comprised of over 100 antlers from moose, reindeer, and caribou. The visitors center is easily accessible from downtown with either a quick walk or quicker drive.
Tips for Traveling to Fairbanks
Where should I stay in Fairbanks? I was surprised to learn that there are no four or five-star hotels or resorts in Fairbanks. And the three-star lodging I found was not all that. Many of the hotels and resorts are quite dated but still pricey, including the Westmark Fairbanks, which is where I stayed. I really wanted to stay at Basecamp Borealis, which is a unique lodging concept outside of Fairbanks with fiberglass igloo-style cabins. They were all booked up. I also considered staying at Chena Hot Springs Resort but it would have been difficult to experience Fairbanks that way. The resort has a lot of things to do onsite but only one restaurant, which was extremely understaffed so wait times to eat were an hour minimum. Outside of that, there are no other dining options for at least 30 miles. I opted to stay downtown to be close to many of the things I wanted to see as well as transit options. Downton Fairbanks is just about 12 minutes from the airport.
What is transportation like? Getting around Fairbanks in 2021 was a bit of a challenge. There were no rental cars available when I booked my trip and I kept checking back to no avail. So I resolved to use rideshares like Uber and Lyft, the Fairbanks metro system, and walk, when practical. Rideshare options are pretty limited in Fairbanks so expect a wait when you book on the spot and the possibility of zero availability during peak times. I actually had the same Lyft driver a couple of times throughout the trip. So I recommend scheduling your rides ahead of time when you can, which is what I did for my airport pickup and return, and a couple of times during my stay. (If you're new to rideshare services, sign up for Lyft with code JAZZMINE87146 to get $5 in ride credit.) The Fairbanks metro (bus) lines are currently free and require you wear a mask while on board. I was able to get to University of Alaska Fairbanks campus and Creamers Field Migratory Bird & Wildlife Refuge via the blue line. For farther-out experiences like the Running Reindeer Ranch tour, I took Lyft rides. As far as getting to Fairbanks from Houston, I took a 2 1/2 hour flight to Minneapolis then a five hour flight from Minneapolis to Fairbanks for a full day of travel including a layover.
Is Fairbanks a safe place to visit? Visiting Fairbanks, Alaska, was a solo trip for me and I generally felt safe, from the perspective of being a woman traveling alone. I used public transit and walked a few blocks downtown at night without issue. When in nature, I did feel a little unnerved at one point because I thought a moose was in the area but felt fine otherwise. As far as health precautions, there weren't any city-wide mask or social distance mandates in effect when I visited Fairbanks and most local business I patronized weren't enforcing anything either. I didn't feel uncomfortable or out of place wearing a mask, though.
Are there Black people in Alaska? Yes, there are definitely Black people there. As a Black woman traveling to Alaska alone and for the first time, I was on the lookout for other melanated folks and, while we are far from the majority of Alaska travelers or Fairbanks residents, I was not alone.
I hope this travel guide is helpful to you as you plan to visit Fairbanks in the fall. Wondering how I packed for this trip? Check out my fall Fairbanks packing list and learn how to travel just about anywhere–domestic or international–with only a carry-on, while you're at it. And sharing is caring so be sure to pin these things to do in Alaska on Pinterest. Thanks for reading!