What to Wear in Mexico City – Women's Style Guide & Packing List
Planning a CDMX vacation in spring or summer? Style your trip to Mexico City with women's outfit ideas and pro packing tips!
My favorite part of planning for travel is putting together looks that reflect my style and work for the unique experiences tied to each destination. But not everybody takes joy in that. So, I'm here to help you out.
Start scrolling for the full packing list, style guide, and more about dressing in the CDMX aesthetic as a traveler!
I love making a style statement but when I'm traveling on my own, I try to balance local aesthetic with what I feel most myself in so as not to draw unwanted attention. Dressing to blend in while being true to your personal style is one of my top solo travel tips for women!
CDMX Packing List for Women
What should I pack for a springtime trip to CDMX? Grab items you can mix and match for different settings and temperatures. Days are generally pretty warm, with passing rain, and evenings are cool. And you can go from a chic rooftop scene to a low-key hole in the wall in a matter of minutes. Here's what to throw in your suitcase:
Breezy Dresses and Skirts made from natural fabrics like cotton and silk–I love how versatile this tee shirt dress and this silk slip dress are!
Comfortable Walking Sneakers that are stylish and easy to clean–classic Stan Smiths are my go-to choice.
Crossbody or Bum Bag to keep your belongings accessible to you but safe from pickpockets around busy tourist attractions
Hand Sanitizer
Jackets and Sweaters to drape over your shoulders during the day and wear properly at night – I recommend an oversized denim, a moto jacket, and/or a men's button down shirt.
Jeans – Do people wear jeans in Mexico City is a common question on these internet streets and the answer is simply yes.
Polished Pair of Heels – I recommend these for evenings out. Grab shoes that are already broken in, especially if you plan to go dancing!
Sunglasses
Tops – tanks, bodysuits, graphic tees, and collared blouses are all solid options
Travel Credit Card so you can get rewarded for your vacation spending! Bring pesos as well, because not every single business will accept cards but almost everywhere takes pesos.
Travel Size Toiletries and Cosmetics
Visor or Ball Cap if you're visiting any sunny sites like Teotihuacan
Should I pack sandals? There's a lot of advice stating not to wear shorts or sandals to avoid looking like a tourist, which I think is dated. Especially in happening neighborhoods like Roma and Condesa, I saw several folks of all genders wearing shorts, though it was by no means a majority. I recommend opting for more tailored shorts if you wear them. And skirts and dresses are also fair game.
Sandals are a slightly different story and close-toed shoes are definitely the primary option. And, honestly, as with any big city, your feet will get dirty walking around so enclosed shoes are the best bet. Chic and structured sandals are not off limits but you likely won't see any flip flops.
All of the above plus my women's travel essentials fit easily into a carry-on bag and backpack. If you aren't used to packing light, check out my expert tips to turn yourself into a pro!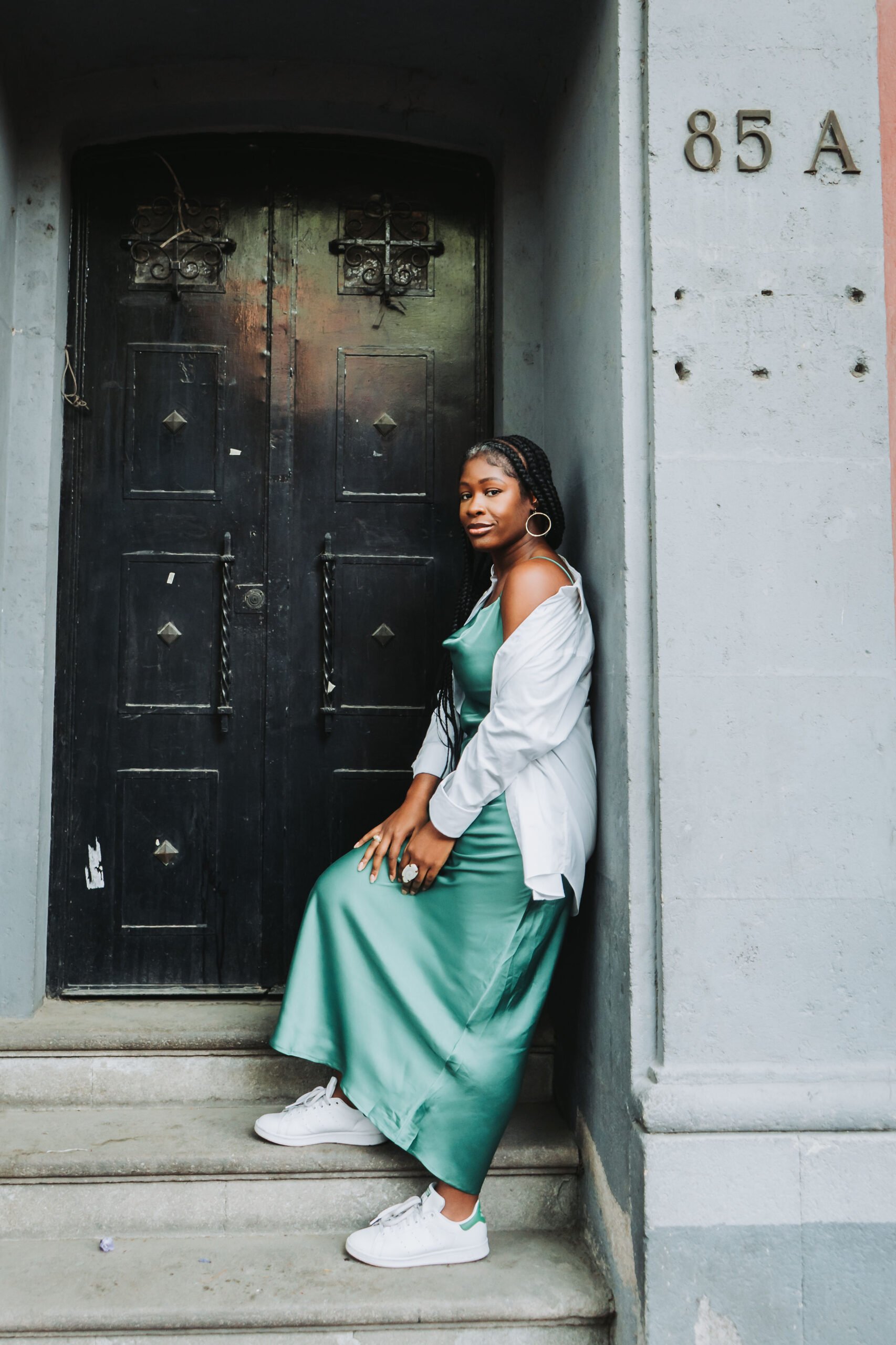 What is Mexico City Style?
CDMX style is distinctly urban and reminds me more of New York City than any of the Mexican cities I've visited in the Yucatán. As the largest city in North America, and Mexico's capitol, the street style is on par with major hubs like NYC and Paris. If you're a sneaker head, you'll love it here!
How do locals dress in Mexico City? The dress code is often described as more formal and Mediterranean and, while the former is accurate, I found that people tend to dress edgier. Black is the most common color and even on warm spring days, you'll see leather jackets. Definitely more rock & roll and artsy than preppy.
Check out my Parisian Spring Style Guide and New York City Outfit Inspiration, too!
Women's Mexico City Outfits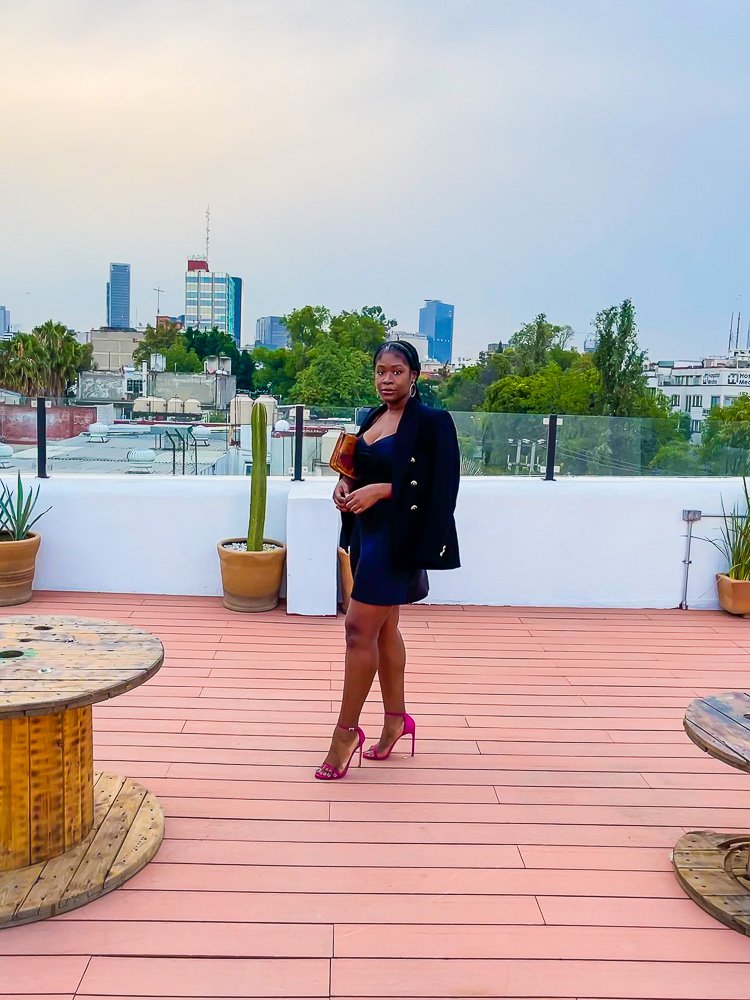 I know I mentioned black as the dominant color in CDMX dressing but don't be afraid to pack a colorful statement! I'm a fan of capsule travel wardrobes and find that having a common thread through my outfits makes packing easier. For this trip, pops of pink that common thread via shoes, a handbag, and this bright floral maxi dress.
There are plenty of green spaces in Mexico City but you won't need to pack any athlesiure unless you venture out to Teotihuacan, which I highly recommend! Although there's almost no shade, it isn't blazing hot in the springtime so bring a jacket.
What to Wear for CDMX Excursions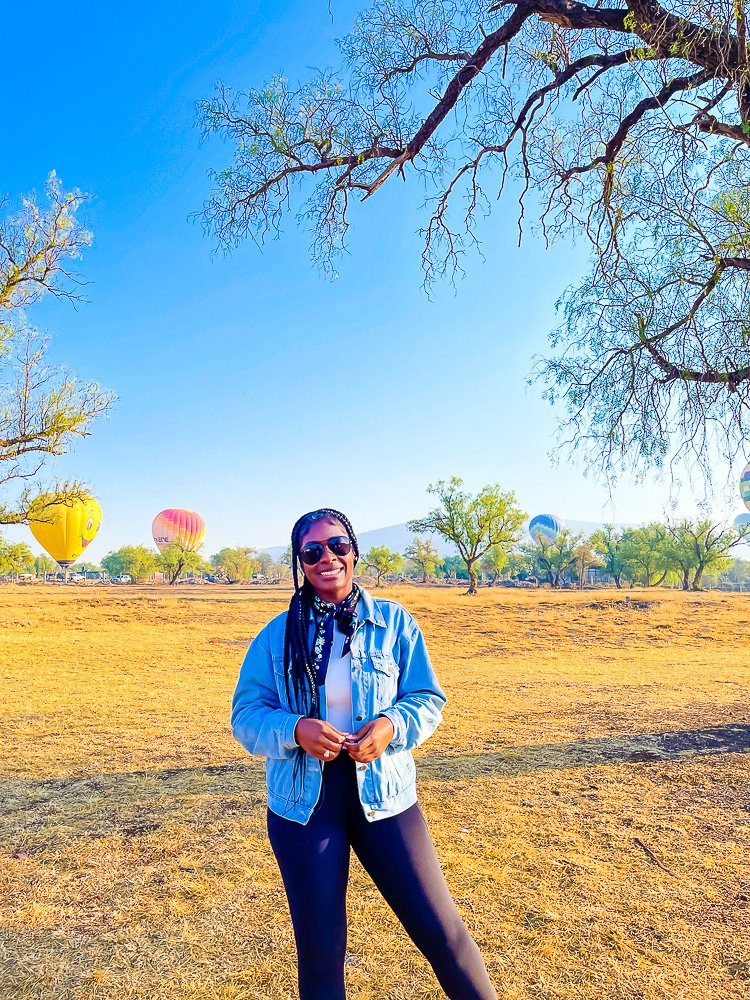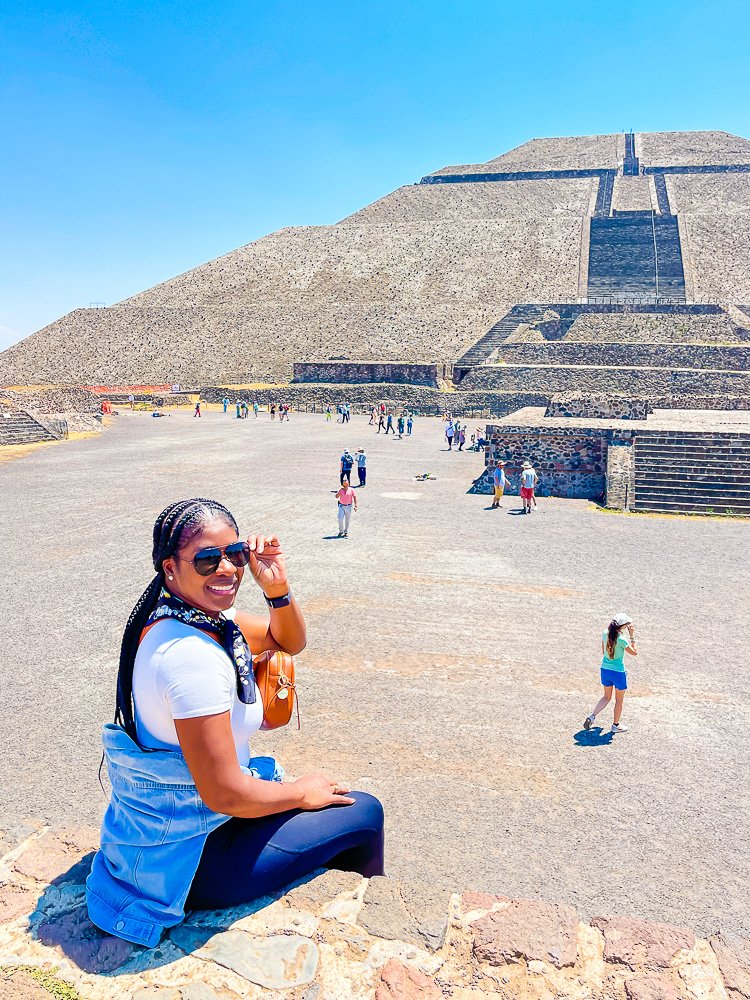 Scarf | Boyfriend Jacket | Bodysuit | Leggings
Similarly, since CDMX is not a beach town, swimwear is only a must if you plan to dip into your hotel's pool. That said, the Tolantongo Hot Springs are about three hours away and a bucket list experience that I wholeheartedly recommend. You will need a swimsuit for this excursion.
More Mexican Destination Outfit Guides
What to pack for a Mexico City vacation is much different than the coastal beach cities you might be familiar with so what Mexico City tourists wear naturally differs. I hope this guide is helpful to you and am here to answer any other questions you might have in the comments. And sharing is caring so be sure to pin this post for later and follow me over on Pinterest. Thanks for reading!