25 Solo Travel Tips for Women to Stay Safe and Have Fun
Dive into dozens of tried and true travel trips that go beyond just a solo safety guide for women travelers to help you make the most of your travel experience! Last updated August 2023.
So you scroll through delicious destinations on Pinterest, find a flight deal, and text your squad…but nobody bites. Now what? It's a common scenario and my first solo trip was actually the result of travel plans that didn't make it out of the group chat. Since then, I never let the lack of group consensus slow me down!
Should women travel alone? I absolutely believe that every woman should take a solo trip at least once in life. And this guide is full of the best women's solo travel advice to help you take the leap when your friends, family or partner are unavailable.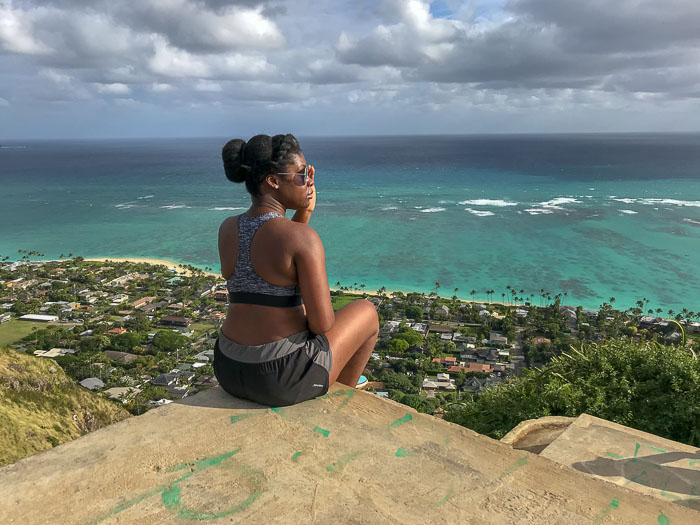 Planning Tips
Research your destination. There are plenty of opinions on the best places to travel alone for females but it's ultimately up to you to determine where you are most comfortable. Look into local customs, cultural norms, and reviews from other women who have visited the place you want to go.
Taking your first solo trip? Start close to home. Don't sleep on beautiful domestic destinations near you. If you are traveling alone for the first time, I recommend visiting a place you've been to before with a group to experience it from a different perspective while maintaining a sense of comfort.
Share your itinerary. Preferably with your emergency contact. I like to build my travel itineraries in Google Sheets so I can easily share them with trusted people back home for both our peace of mind. Be sure to include lodging and transportation details, links, and any other information that would be useful should someone need to get ahold of you from afar.
Alert your bank that you're traveling. This step isn't always necessary but it's better safe than sorry, especially when you're traveling by yourself and don't have back up if you're suddenly strapped for cash. You can usually do this through your banking app or chatbot.
Register with STEP, which stands for Smart Traveler Enrollment Program, and is a free service that registers your trip with the nearest U.S. Embassy or Consulate to your destination.
Review insurance options. This includes medical and dental insurance, auto insurance if you plan to rent a car, and travel related protections like lost luggage, trip interruption, etc. I recommend this travel credit card because it includes all of the above!
Learn key phrases in the local language. Download Google translate to use on the go. Common phrases to practice include:
Hello
Thank you.
Do you speak English?
I don't speak [language].
Excuse me.
Where is the restroom?
And here's a special piece of advice for single women traveling solo: Learn the phrase "I'm married" or "I have a boyfriend, husband, partner, etc.
Read Next: How to Travel on a Budget
Packing Tips
Pack light. This is my forever top travel tip for any kind of trip! You don't want to be weighed down unnecessarily and luggage mishaps are much more of an inconvenience when you're alone and can't borrow missing items from a travel companion. And pack key items in your personal item instead of your carry-on or checked luggage.
Use a crossbody bag or bum bag instead of a traditional purse to keep your belongings conveniently in reach for your and out of reach for pickpockets. If you wear a backpack, consider wearing it on the front of your body when in high-traffic tourist areas like around the Eiffel Tower or Statue of Liberty.
Dress for the destination. I like to balance blending in with the local mode of dress and my own personal style when traveling. You don't want to draw unwanted attention or be disrespectful of cultural practices. This ties back to researching your destination.
Shop Jazzmine's travel outfit inspiration!
Wear a fake ring. This applies whether you're single, engaged, or married. In some countries and cultures, married women receive better treatment. It sucks but your real or perceived connection to a man may be what deters a harasser. And if you have an engagement or wedding ring already, it's good practice to replace it with a fake, less pricey version while traveling, anyway.

Read Next: How to Travel in Style with Just a Carry-On Bag, Essential Travel Products for Women
Hotel, Hostel, and Airbnb Tips
Don't blab about where you're staying when out and about. You never know who's listening but also, it's nobody's business. Think about it this way: Would you talk about your home address in the middle of a mall in your hometown?
Double check locks on doors and windows. And consider buying a door stopper or other alarm that sounds when a door is opened. This provides extra peace of mind in an era where we hear horror stories about hotel staff and vacation rental owners entering rooms without consent.
Read Next: Solo Trip to Tulum, Mexico | 4 Solo Days in Paris and Champagne, France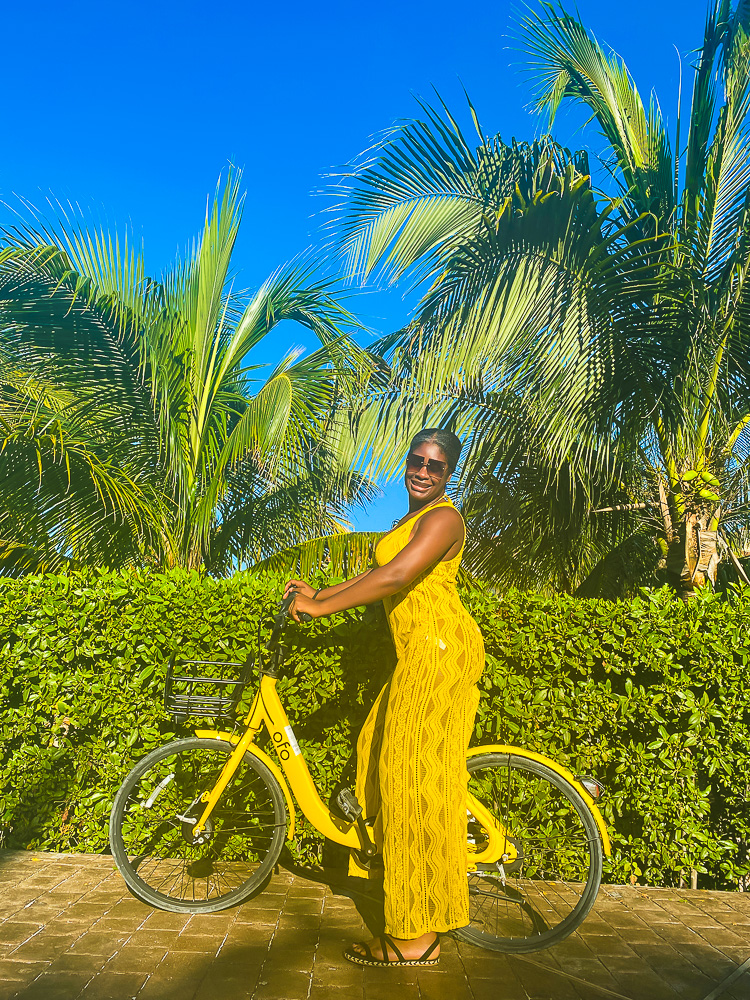 Transportation Tips
Walk like you know where you're going. Chin up and shoulders back. You'll blend in and draw less attention.
Wear headphones when using GPS so that you can walk around without everyone knowing that you don't quite know where you're going.
Consider hiring a guide, especially if you don't speak the local language so that you have the protection of companionship and can support the local economy.
Share your rideshare status with someone. This is a handy feature available on Lyft and Uber that I recommend using even when you're local.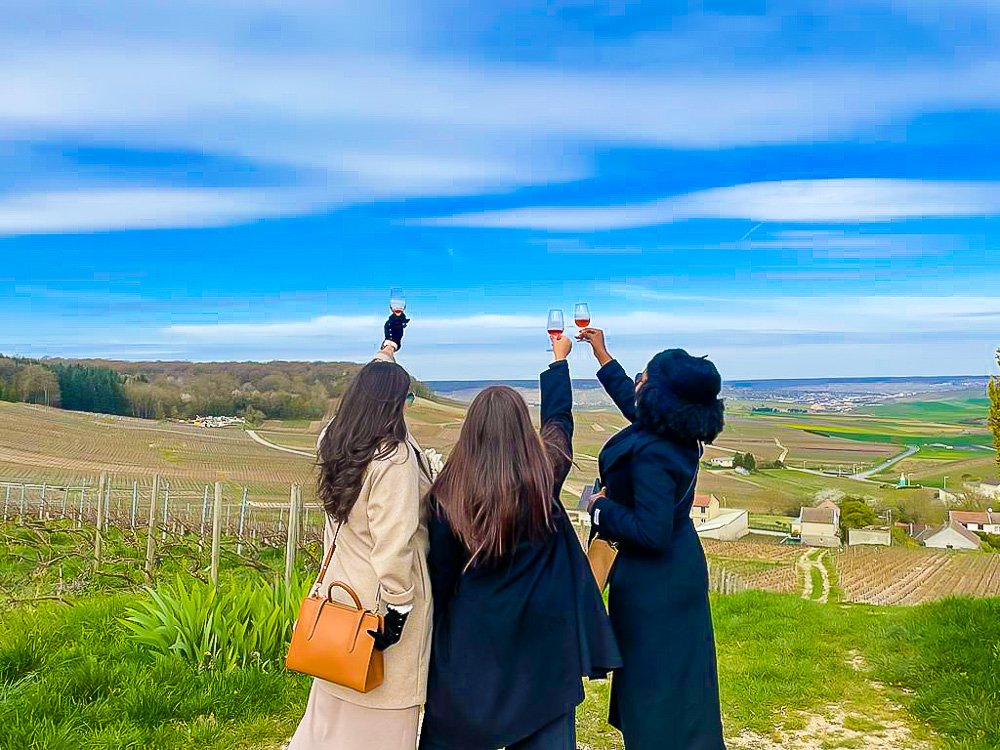 Activities & Dining Tips
Party responsibly. Taking advice from women who have traveled alone, you have to party a little differently traveling on your own. I follow a two-drink maximum in general but especially when traveling solo. There's nobody to get you out of a sticky situation or take care of you if you get sick/hungover so this is not the time to overindulge in substances.
Eat at the bar. This is a great solo travel tip for introverts or anyone not comfortable with solo dining yet. It's also easier to strike up conversation and make friends with other people at the bar versus when sitting at a table.
Book group experiences and excursions. This is a great way to meet people, including other solo female travelers. I've had fabulous experiences through Get your Guide, Airbnb Experience, and Viator.
Read Next: How to Take Amazing Self-Portraits while Traveling By Yourself
Safety Tips
Don't geotag your location and don't post in real time. I recommend this for safety reasons since you don't want to let strangers on the internet know exactly where you are at each moment. And I recommend it so that you can stay in the moment and enjoy your trip!
Trust your instincts. This is not just about how to travel alone. Far too often, we women compromise our own comfort to avoid being braided as ruse, stuck-up, or bitchy. There is absolutely nothing wrong with setting boundaries and putting your need to be and feel safe first–especially in an unfamiliar place.
Check in back home. If you can, designate an interval at which your family or friends can expect to hear from you via text or Whatsapp or phone call or email. And if you won't be able to make a check-in, let them know so they don't worry.
Use common sense just as you would at home. Travel should inspire a sense of adventure but don't go off with strangers, avoid isolated and poorly lit areas, don't volunteer personal information, etc.
Use "we" instead of "I" Say you're waiting for your friends to arrive or that your partner is back at the hotel. If you feel uncomfortable or something feels off, lie.
When talking about women's solo female travel, people often ask me if I feel afraid or unwelcome in other locales around the world and, honestly, I haven't so far. I mean, being a Black woman in America can be isolating, uncomfortable, and scary in its own right and I haven't experienced anything worse than that yet.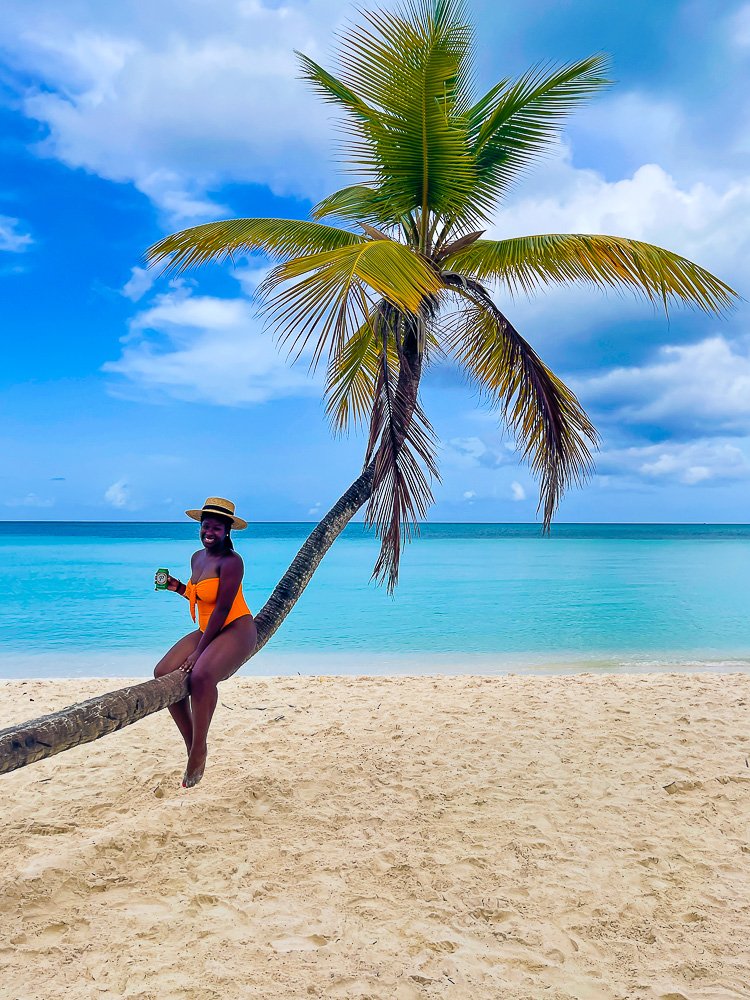 Final Tip
Have fun! Solo travel is a privilege and can be empowering and freeing if you overcome the fear of traveling solo and commit to having a good time. So don't let fear hold you back from living your best life! And don't let anybody else put their assumptions on you either.
I hope you find encouragement in my women's solo travel advice and make amazing memories. And sharing is caring so be sure to pin these 25 tips for solo traveling as a woman for later and follow me over on Pinterest. Thanks for reading!