Destin Travel Guide – Socially Distanced Beach Vacation
This Destin travel post is sponsored by Expedia. As always, all opinions are my own.
This August marked my 31st birthday, which I had originally planned to spend on a tropical faraway island. But like so many other things this year, that didn't go according to plan. With all the ups and downs of 2020 so far, I very much needed to find a way to celebrate this trip around the sun and shifted my travel plans with the help of Expedia. I only had a few weeks to come up with a plan B itinerary and Expedia helped me put together a beautiful trip to Destin, Florida–one where I could spread out, enjoy the beauty of the beaches, and relax. Get into this Destin travel guide for tips on everything I enjoyed in about five days' time.
More unique U.S. destinations to check out!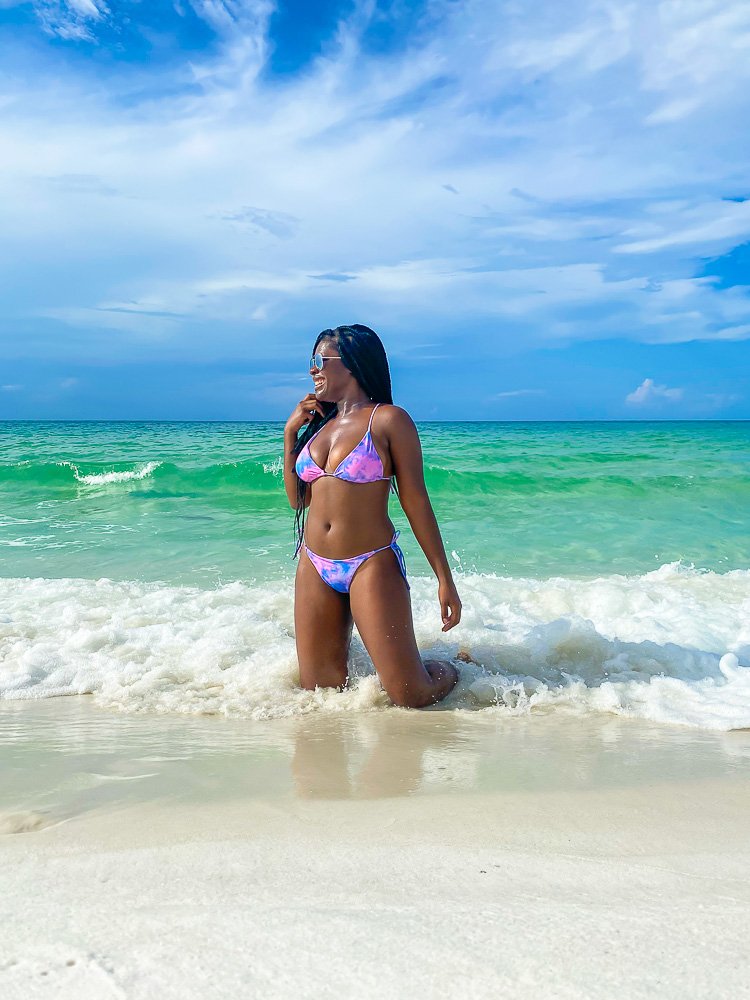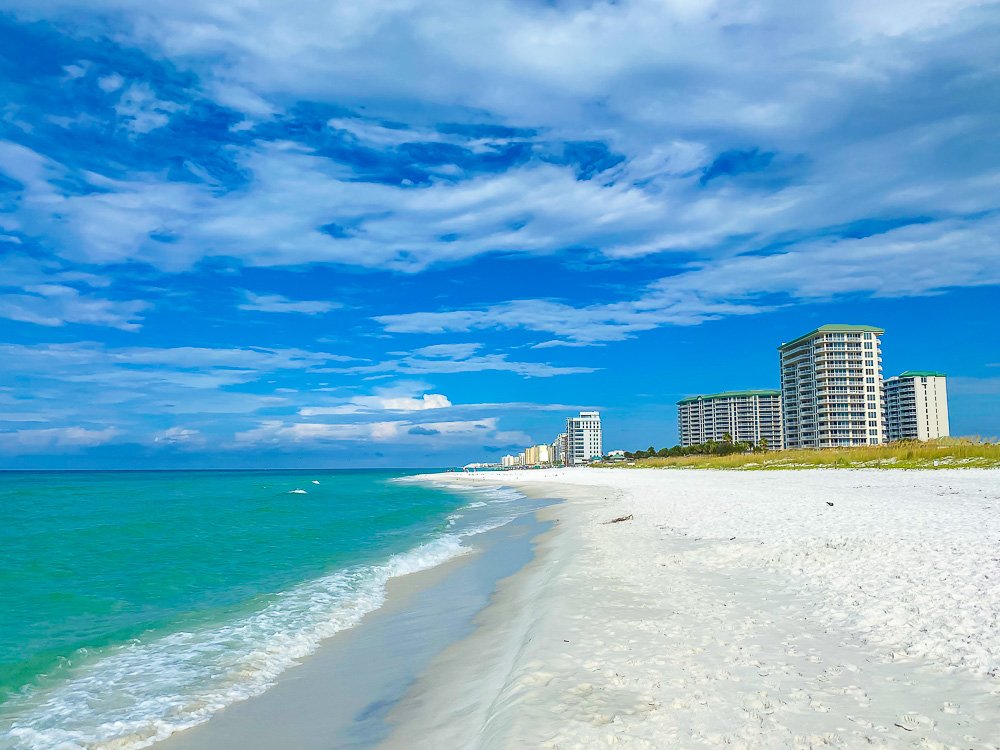 Table of Contents
How I Booked my Destin Travel
I was able to research and compare hotels, book flights, and even check out things to do in Destin, all on Expedia. It was very important to me to find activities that allowed for social distancing and I needed to know as much as possible about each hotel's policies and cleaning procedures. Expedia recently added the cleaning and safety practices for every hotel they list to their site, so I was able to quickly and easily incorporate this information into my decision making.
I booked my flight through Expedia and flew directly from Houston to VPS on a Monday morning. VPS is a small airport also known as Northwest Florida Regional Airport and Eglin Air Force Base but don't let that confuse you. It's the closest airport (about 25 minutes away) to Destin. Picking up a rental car to get around Destin was quick and more than painless thanks to a free upgrade. Per usual for my solo trips, I had reserved something small. What I got was a luxury SUV and guess who was cruising? Me!
Precautions I Took While Traveling
I wore a mask anytime I was indoors or in outdoor areas where I was in proximity to other people.
Also, I washed my hands frequently and carried hand sanitizer.
As much as possible, I maintained a distance of six feet between myself and others and avoided lingering in crowded areas.
For dining, I either took my food to-go (eating on the beach was fun!) or opted for patio seating if there was adequate space from other patrons.
Where to Stay in Destin
Flexibility was also important to me because, frankly, we're in uncertain times. So I took advantage of Expedia's "Reserve now, pay later" filters when searching for hotels and Destin things to do. Speaking of, several of you were interested in my accommodations based on what I shared on Instagram and I must share again here that I stayed at the Henderson Resort Beach & Spa. The service was wonderful and you simply can't beat the private beach access! Upon check in, I was delighted with another nice little upgrade to a room with a water view. I arrived early in the day and flew out in the evening at the end of my Destin vacation and was able to stow my bags at the resort on both ends of the trip and still enjoy access to amenities during these times. After reading up on their reviews and safety & cleaning procedures in the Expedia app, I was confident in the booking and they certainly followed through.
Beaches to Visit in Destin, Florida
Crystal Sands Beach just sounds wonderful doesn't it? I didn't make it out there but it's on my list for next time.
Destin Beach is a good start! Most all of the beaches have soft, white sand and blue-green water (hence the nickname Emerald Coast). The strip I spent time on is private to resort guests and was so serene at sunset.
Henderson Beach State Park is simply pristine. I swam with schools of little fish and laid out watching crabs tool around in the sand. I woke up early on my last day in town to visit and highly recommend getting there first thing to have the beach all to yourself. Admission is $4 to $6 depending on how many people are in your car (cards accepted) and umbrellas and chairs are available for rent. There are also covered picnic areas, restrooms, and beach showers onsite.
Navarre Beach is about 40 minutes from Destin and worth the drive out. There's plenty of space to spread out and the sparkling, shallow water seems to go on forever.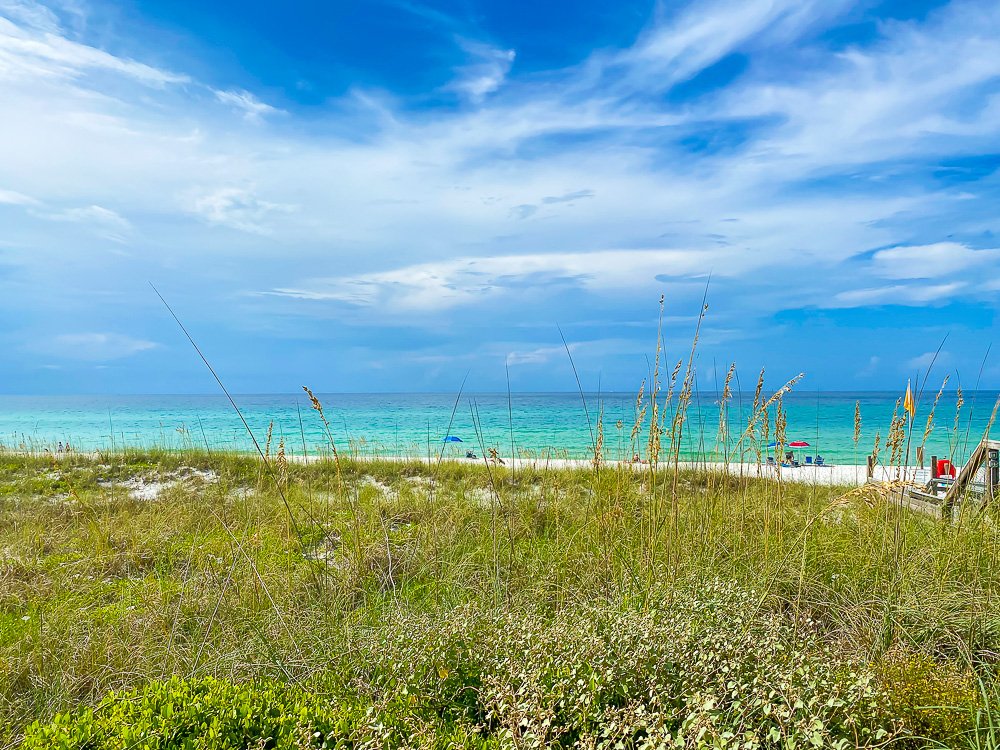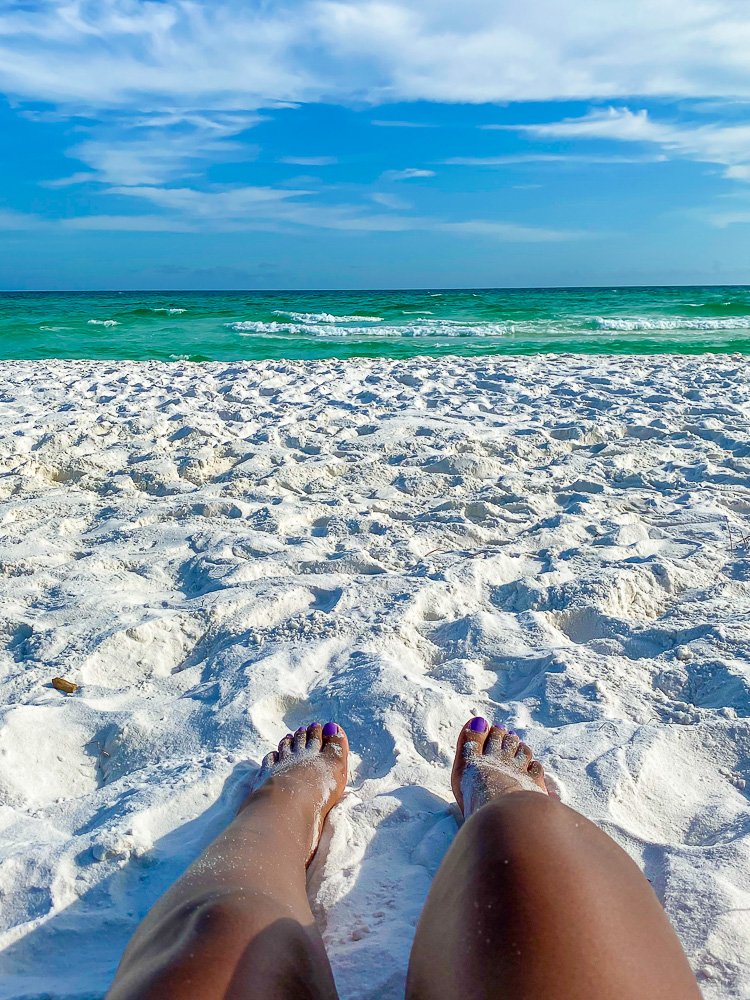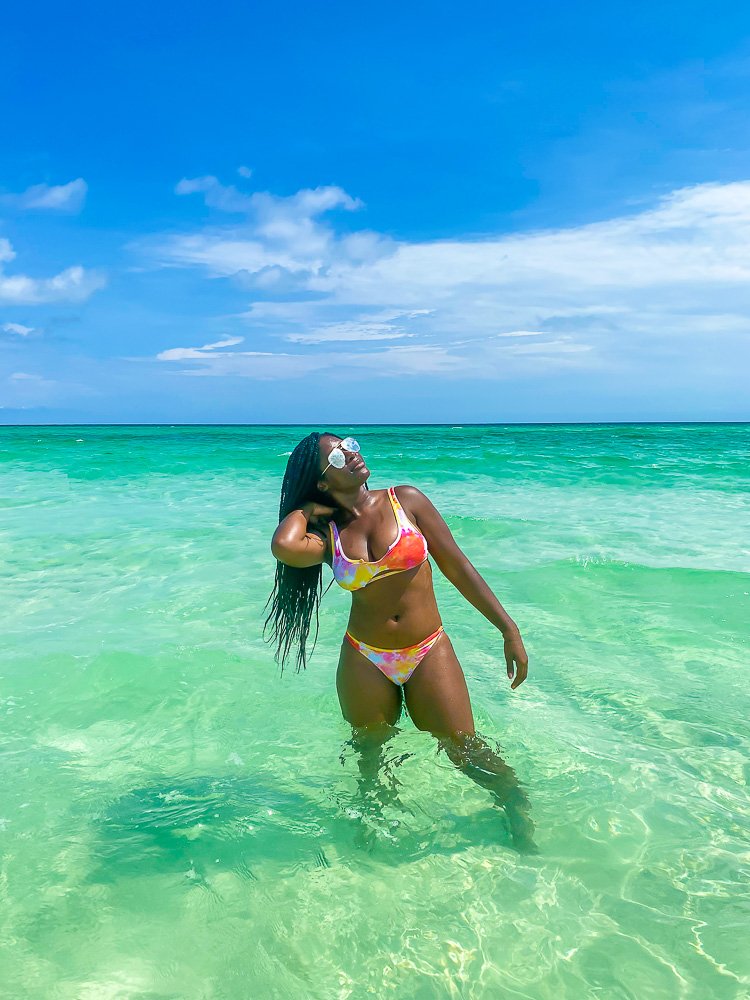 I honestly didn't know we had such gorgeous beaches anywhere in the continental U.S. and was so taken with the warm, crystal clear, blue-green water at each one. The sand was crystal like, too and a just-off-white color. It reminded me of raw sugar!
Where I Ate in Destin
Boshamps was the best food of my trip! It was also the priciest and had a 1 1/2 hour wait time but was well worth every penny and second. I had the fried green tomatoes with jumbo lump crab, Makers shaker cocktail, and the original red snapper Destin. All were amazing.
Burrito Del Sol is southwestern/California style Tex Mex (if that makes sense) I ordered the shrimp tacos, a strawberry margarita, and queso but you can skip the queso. Take this tip from a Texan. 🙂
The Donut Hole comes highly recommended but was just OK to me. I tried the caramel cake on my birthday and went back and tried the pineapple upside down cake on my way out of town. Maybe the key lime pie is where it's at?
Favorite Place is a stand at the Destin Harborwalk known for their crepes, waffles, and smoothie bowls. I had the Brazilian style Acai bowl, which was on point.
Primrose is one of the five restaurants on property at the Henderson and I ate there twice and got the same order both times because it's that good:

The Henderson Caesar
Roasted Tomato Soup
Miraval Blossom cocktail (with gin instead of vodka!)

Where Y'At Seafood is a Louisiana food truck and seafood market off Navarre Parkway. My cousin lives in the area and put me onto it on our way out to Navarre Beach from Destin. We enjoyed the smoked tuna dip and blackened grouper po' boys.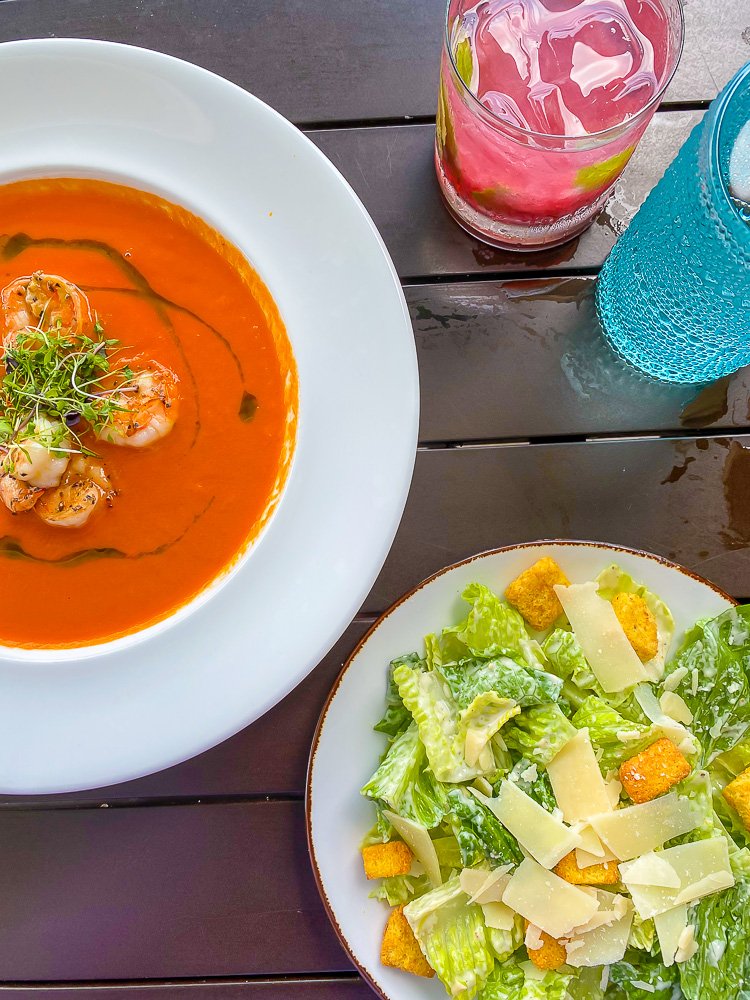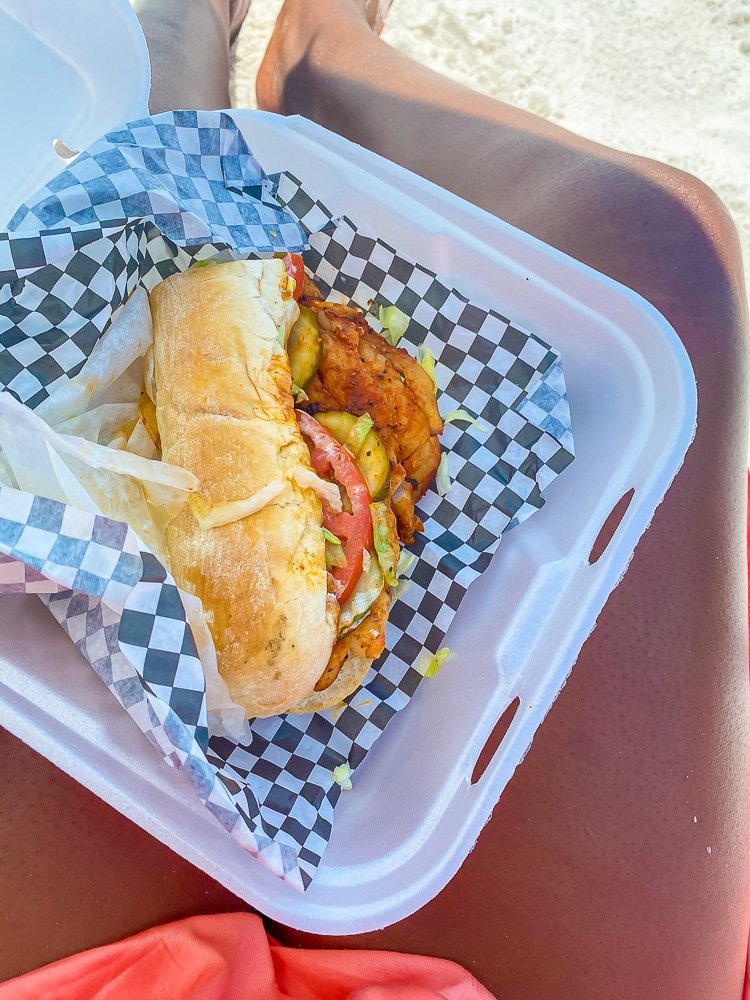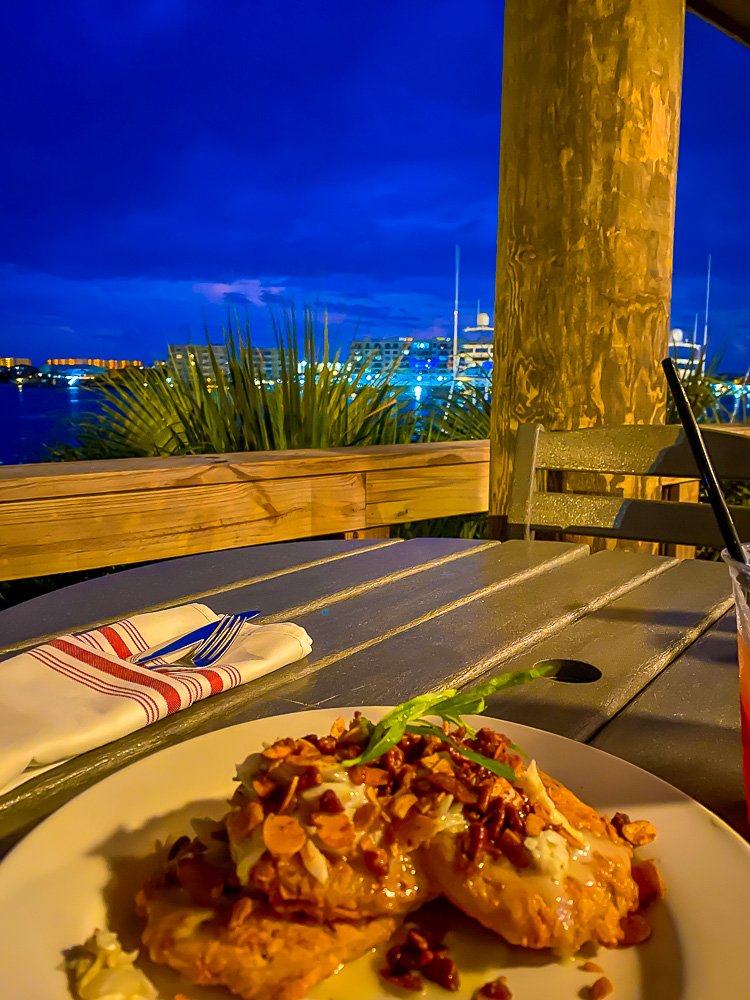 What to Do in Destin
Crab Island is a unique experience for Destin travel. It isn't actually an island but rather a sand bar that goes for miles. The water is chest deep at the highest point and came up around my calves at the lowest point. (I'm 5'6″ for reference.) There are floating restaurants and vendors everywhere and it's very family friendly (no alcohol is sold onsite but you can BYOB). Apparently, the best time to visit Crab Island is during high tide, which is when you'll enjoy the crystal blue waters you see in photos. At low tide, the water is still clear but more of a green color. Bring cash and a card with you to take advantage of the eats and shopping onsite. You'll also want a float because it's a workout walking all around through sand and water. I rewarded myself with a burger and virgin daiquiri from Reef Burger! I booked my Crab Island tour through Expedia here.
Harborwalk Village is where you'll find access to several cruises and other water excursions. There are also restaurants, games, and other things to do onsite. I went twice and took a rideshare there one time and drove the other. Cost-wise, I recommend driving and parking, which is $10, cash only.
Hike. There are a number of outdoor activities nearby. I went to Henderson Beach State Park not just for the beach but for their nature walk and let me tell you, hiking through sand is no joke! But it was a nice start to the day and working up a sweat made my subsequent dip in the water even better.
Relax. There's no shortage of spas and golf courses, depending on what it is that relaxes you. 🙂 I opted for a therapeutic birthday massage at the Salamander Spa (onsite at the Henderson). It was wonderful and just what I needed.
Spend endless amounts of time on the beach. That's what so many people go to Destin for!
Water sports are abundant. Whether you want to kayak, snorkel, swim, jet ski, or paddle board, you'll find something to do in Destin.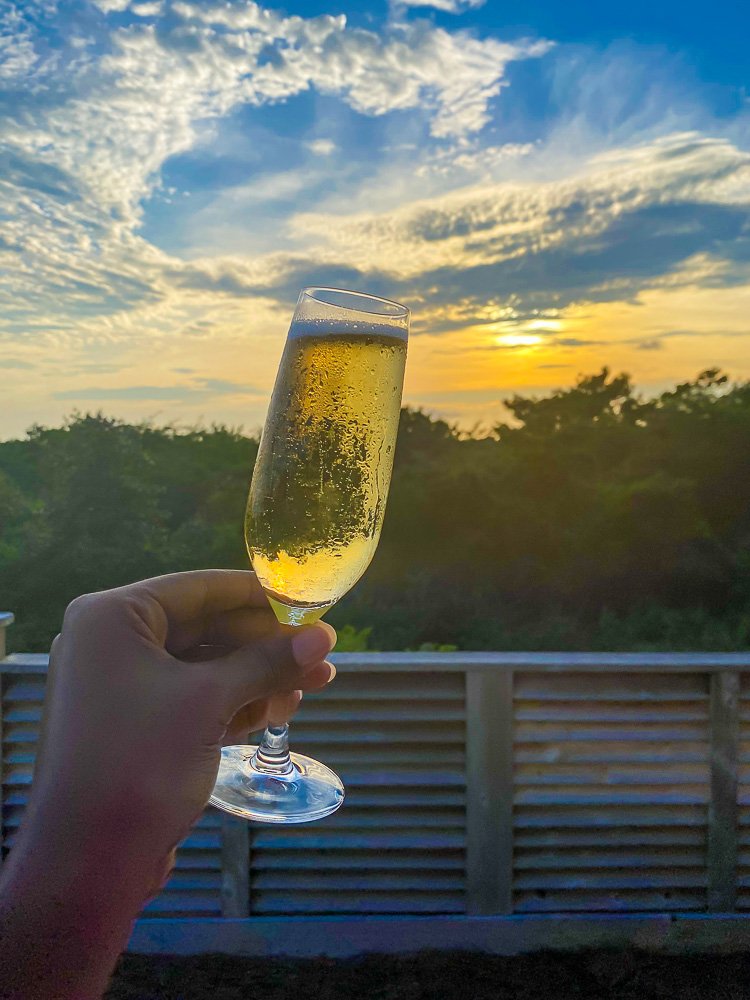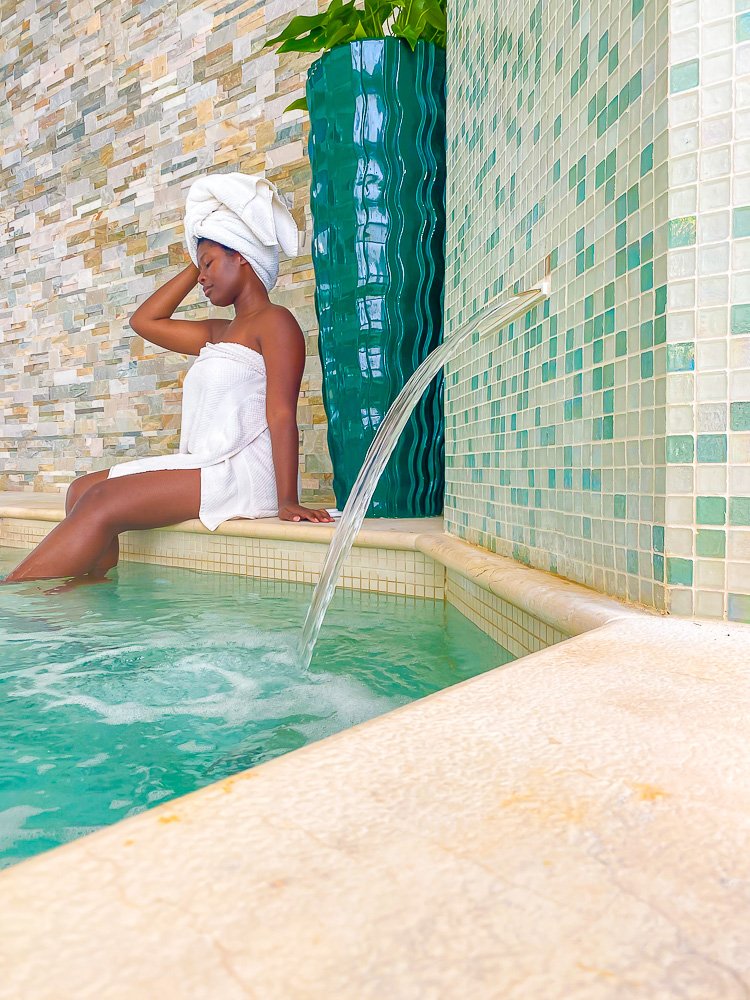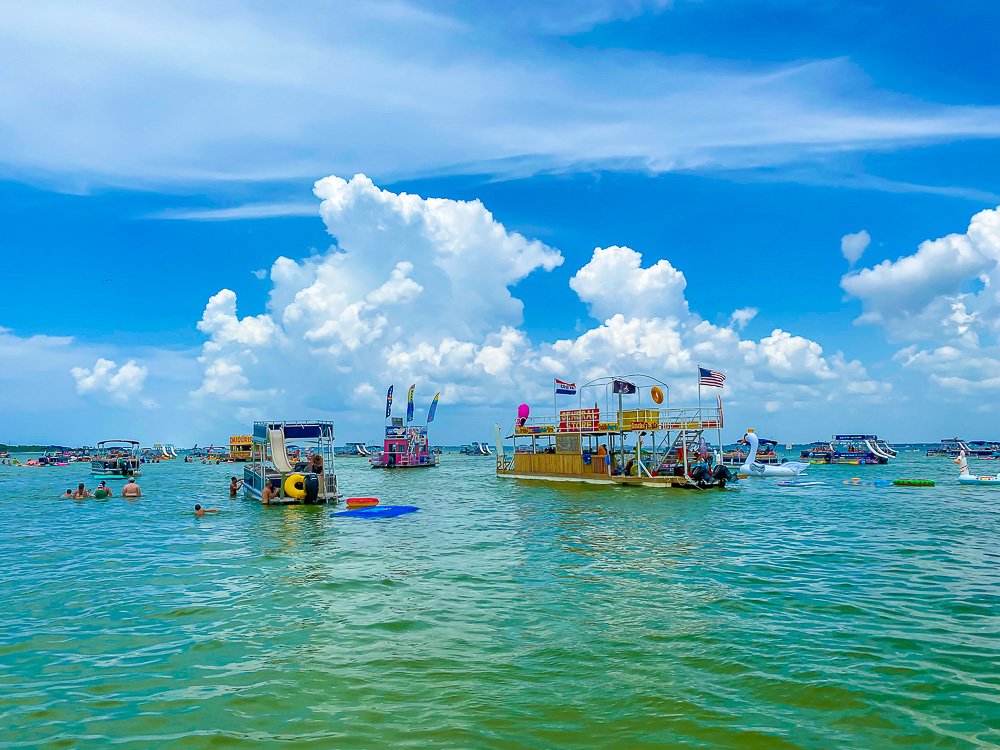 A Detour to Seaside/30A
One morning, I drove out to the Seaside/30A area and chilled at Seagrove Beach. 30A is a largely residential strip along the 30A highway and each community in this cluster has its own beach named for the neighborhood. It can be a little confusing trying to get to the 30A beaches if you aren't staying in the area so use this map to scope out all the public entry points and amenities.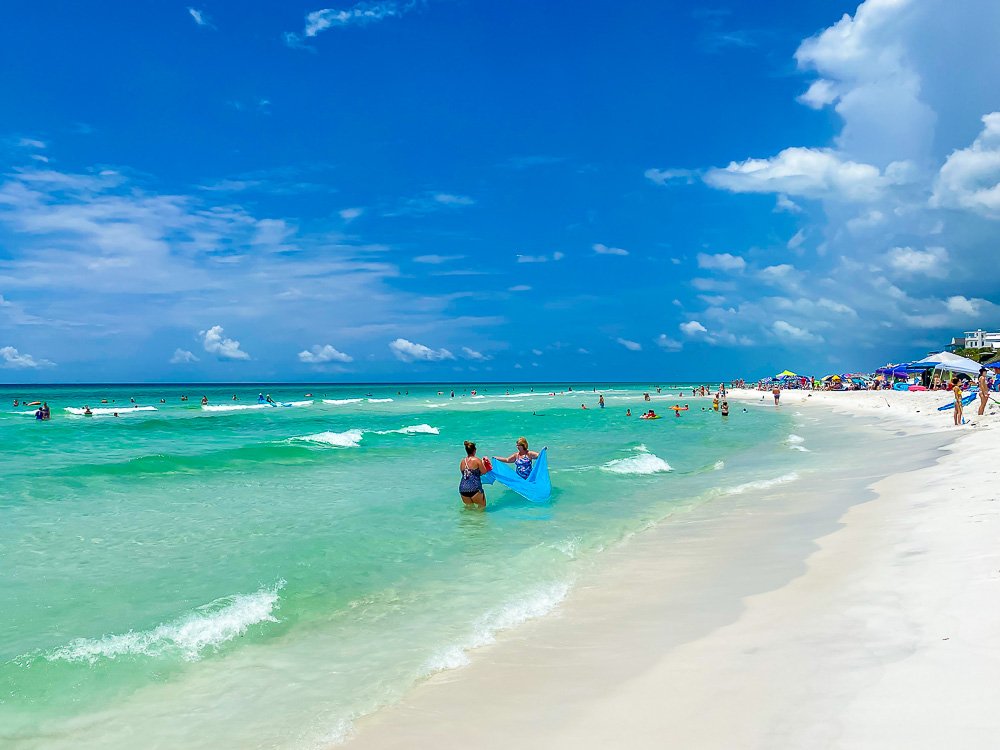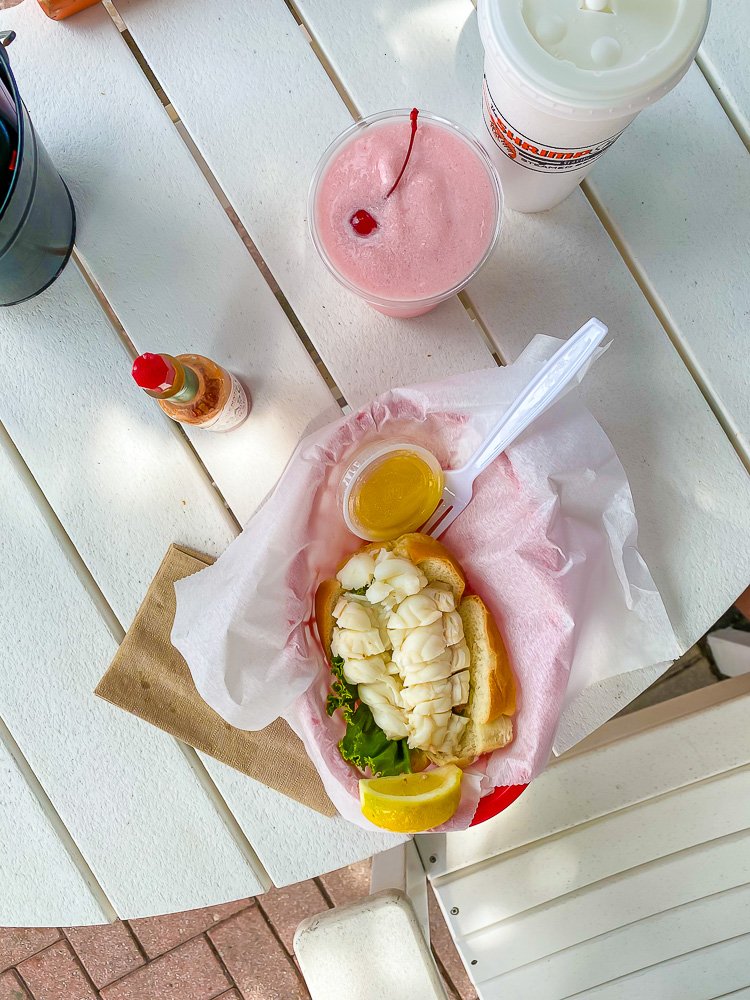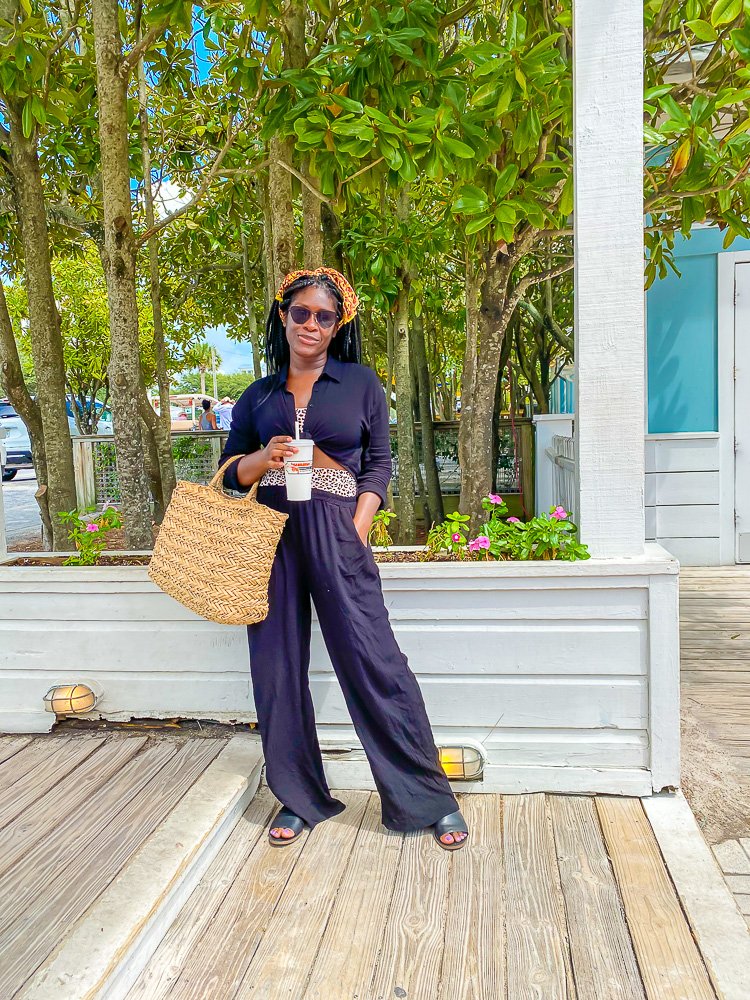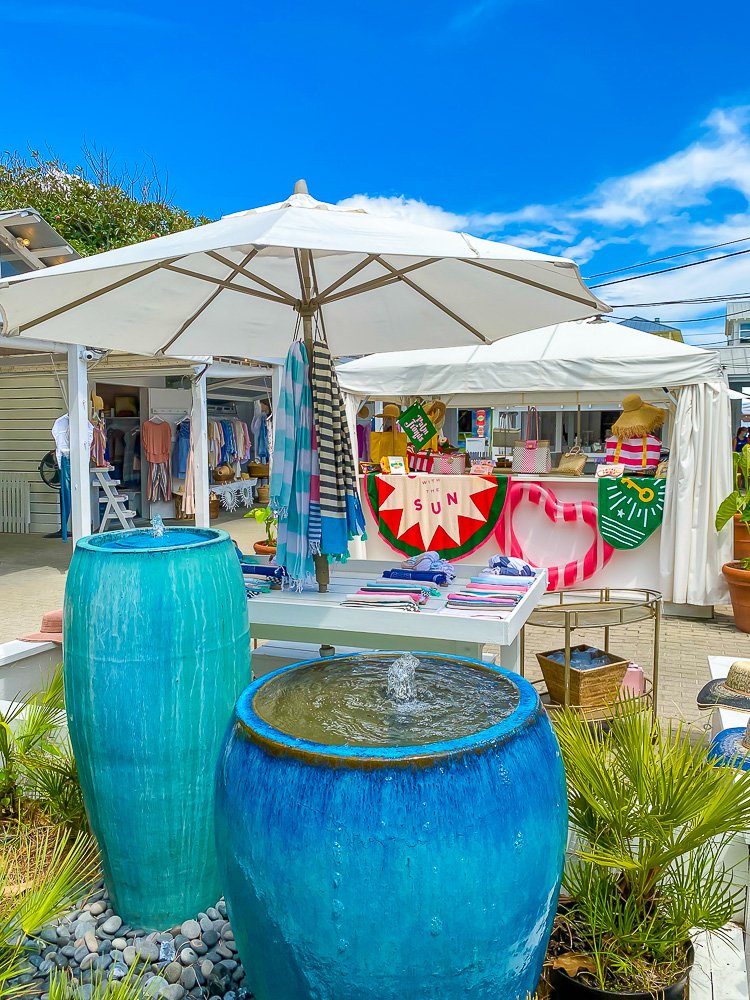 I worked up an appetite lounging under a beach umbrella and playing in the warm waters so my next stop in 30A was The Shrimp Shack, which came highly recommended. I sat out front under the magnolia trees and had the lobster roll and Miami Vice frozen cocktail. Both were delicious. I will definitely be taking a trip to 30A in the future!
Travel Tips for Visiting Destin
Be prepared for that infamous Florida weather. For the most part, the weather was just perfect: gently breezy and not too hot. But I did catch a patch or two of scorching heat as well as a handful of showers over the course of the week.
Rent a car. Because of traffic, rideshare options aren't available with the quickness you might be used to at home. And Destin isn't extremely walkable. Even if you wait until you arrive to decide on renting a car, the Expedia app has last-minute options to give you flexibility.
Make time to drive out to Seaside. Especially if you're staying for a few days or more, the change in scenery is nice and you'll be able to check out different beaches, shopping, and eateries!
All told, I booked my Destin vacation flight, hotel, and activities through Expedia and earned Expedia Reward points for all of them. I even earned double points when booking on the app so be sure to take advantage of that! Using the Expedia app, I was able to access my trip itinerary on the go, even when I was offline, which is very important when visiting an unfamiliar area, especially solo.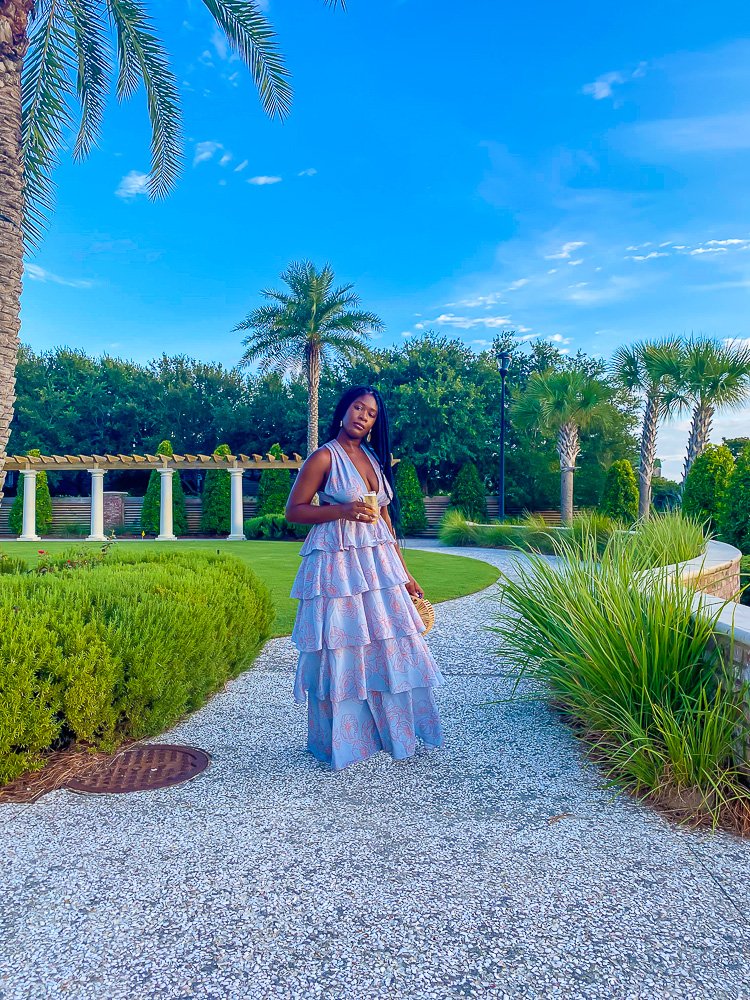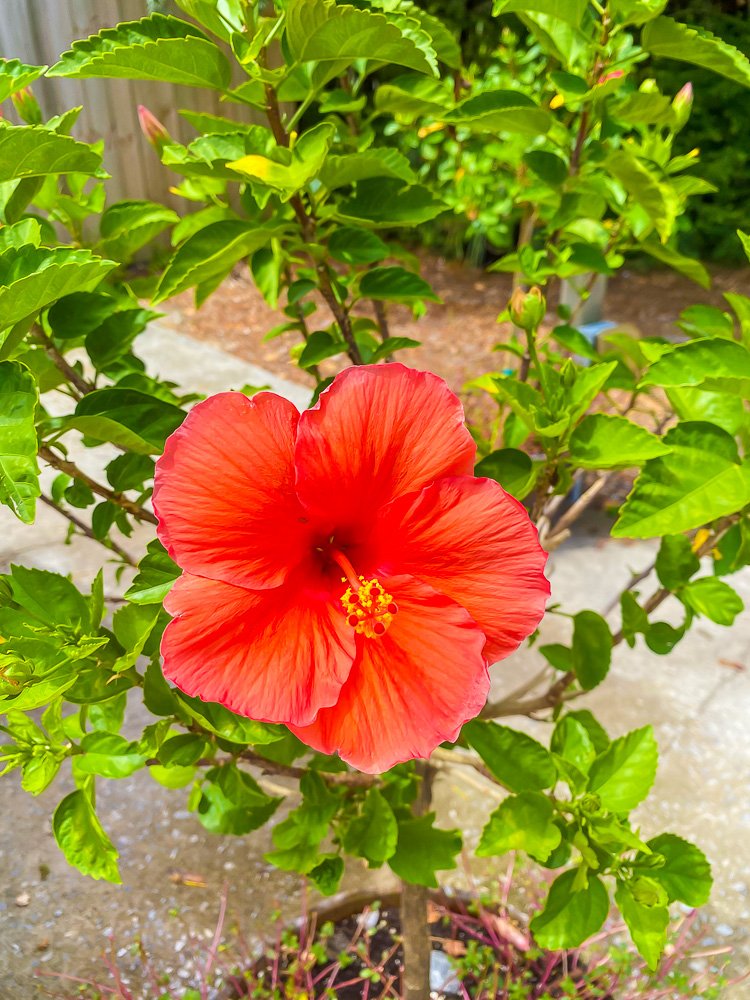 I hope this solo travel guide inspires your Destin travel plans. Let me know if you have any questions I didn't answer below. And sharing is caring so make sure you pin this Destin trip planning guide to Pinterest. Thanks for reading!

Thanks to Expedia for sponsoring this Destin travel post!