Belize Travel Diary + Tips for the Solo Traveler
A travel diary of my first solo trip to Belize. Check out these tips for your next trip or just visually transport  yourself through the pictures.
---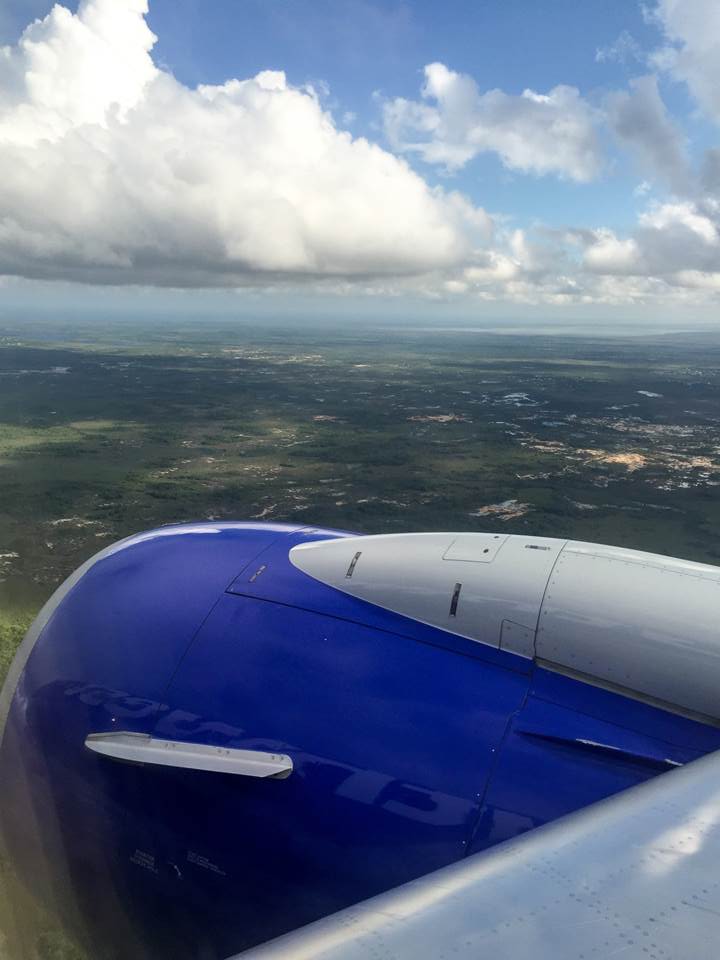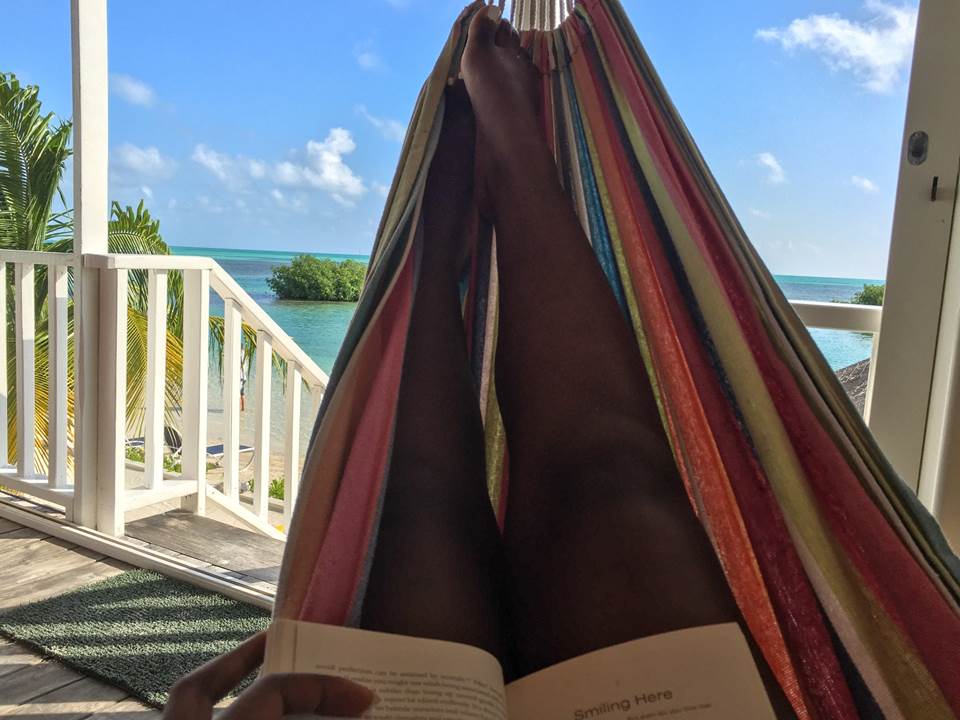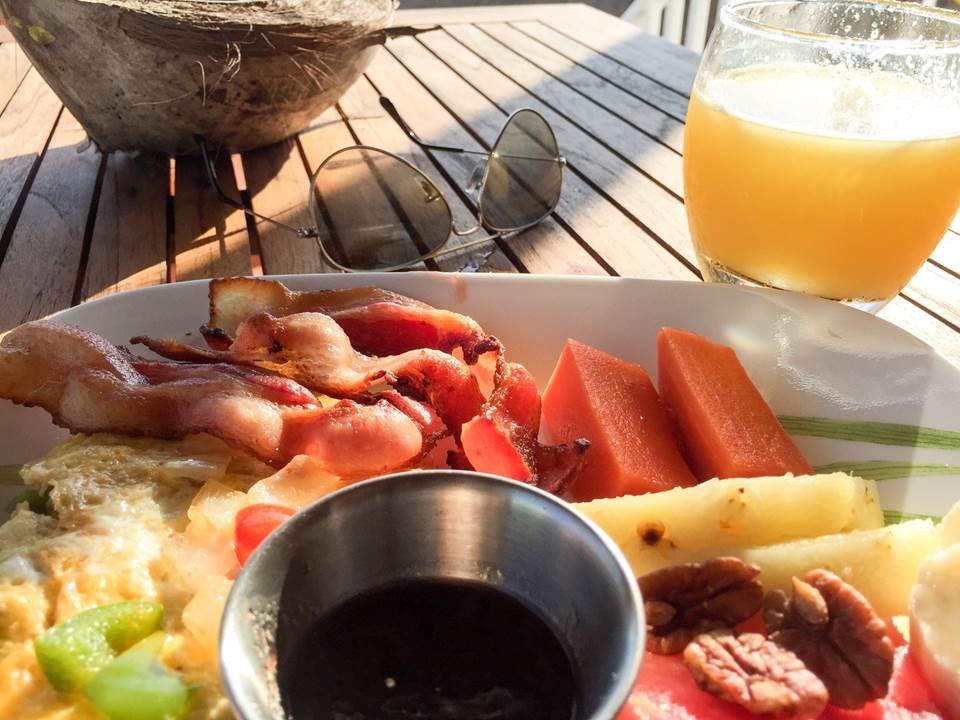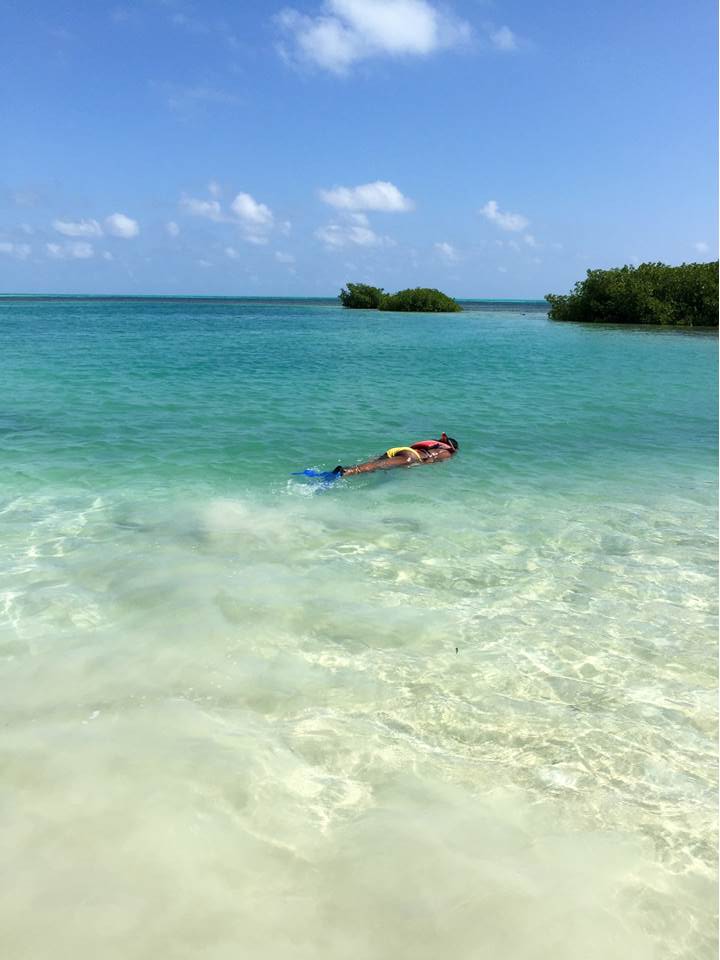 My Travel Details
Airline – Southwest (I caught an amazing sale when they first opened the international terminal at Houston Hobby Airport.) From Texas, you can fly to Belize for the same price as Colorado or Florida, most times of the year!
Accommodations – I stayed at the Royal Palm Island Resort on Little Frenchman Caye and highly recommend it. My personal highlights: excellent service, beautiful surroundings, and no bugs! I combed reviews on multiple sites and even cancelled a reservation elsewhere because that last one is a deal-breaker for me. This is an all-inclusive resort with different packages but I found a great a la carte deal through Hotels.com. I added on a few things like excursions and an amazing deep tissue massage but their basic amenities include breakfast delivery to your beachfront door each morning and activities equipment (more in the "what to do" section below). Make sure to determine what is most important to you in a hotel or resort then do your research. TripAdvisor is one of my go-to sites for this.
Time of Year – Late October through early November. This is during the low season for Belize–the weather tends to be wetter as this is the tail end of hurricane season. It rained for under an hour one evening while I was there but otherwise, clear blue skies. I believe the timing of this trip had to do with the accommodations deal I got.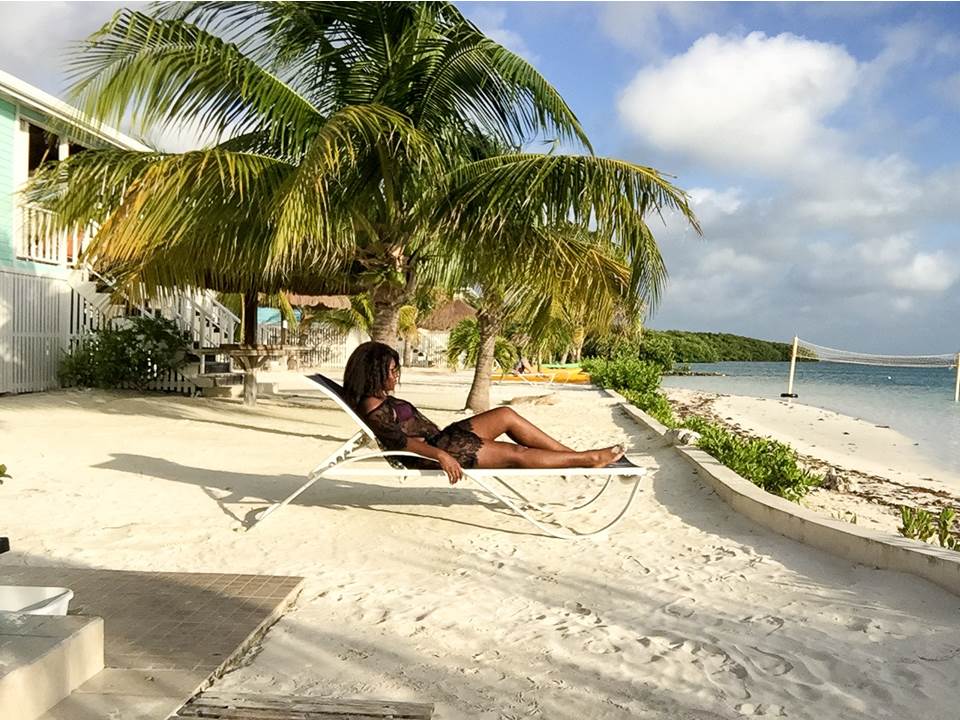 What to Pack
sunscreen, bug spray, and dramamine
sunglasses, swimsuits, and cover-ups
comfortable athleisure and sneakers (for activities)
light, breezy clothes and sandals (for nightlife and shopping)
cross-body bag or wristlet
water shoes (check if your hotel offers them)
minimal makeup–you'll sweat it off, trust me.
lightweight, mini photo-taking tools from 

this post

)
cash (more on that below)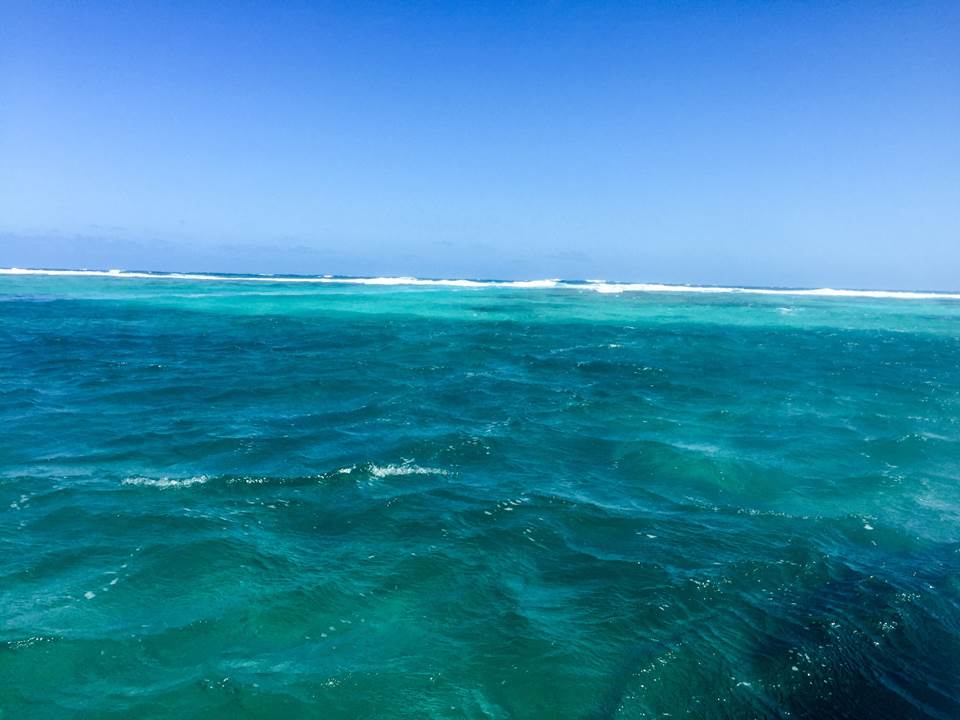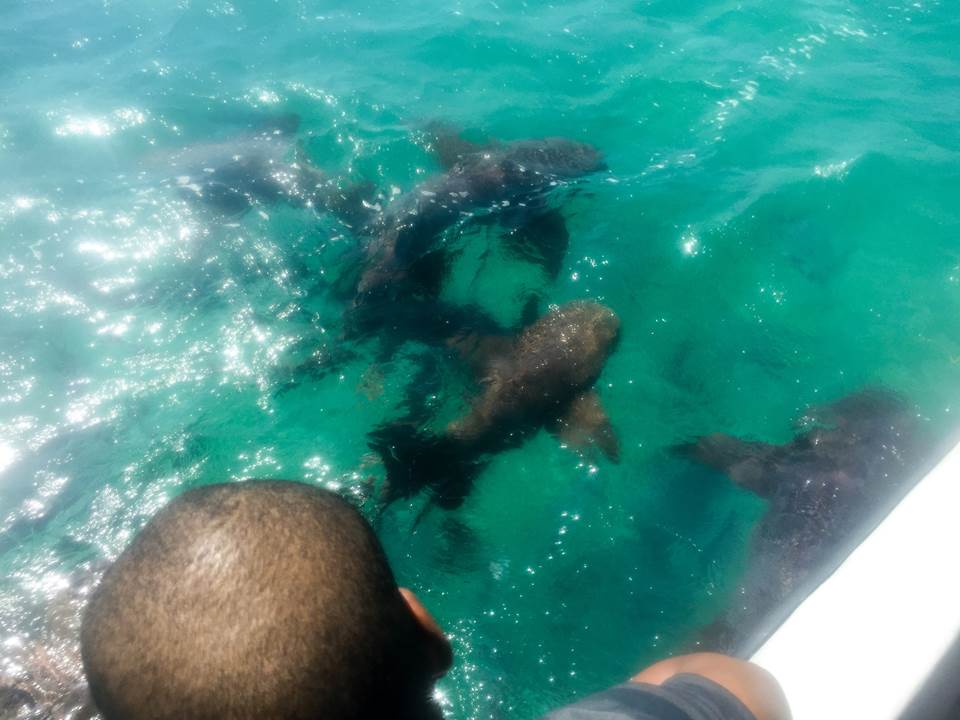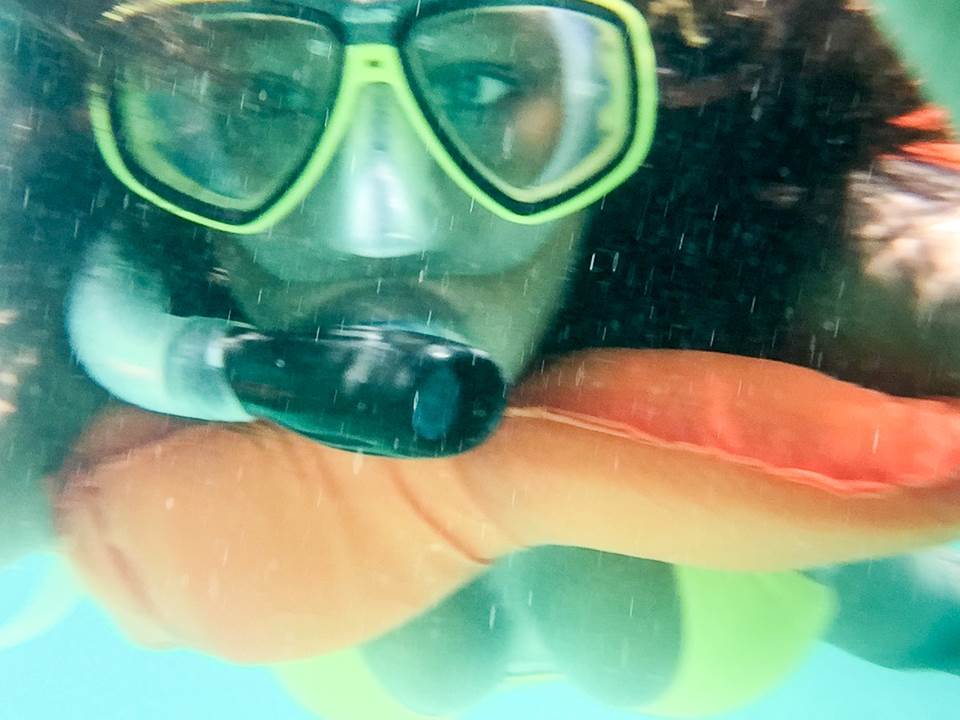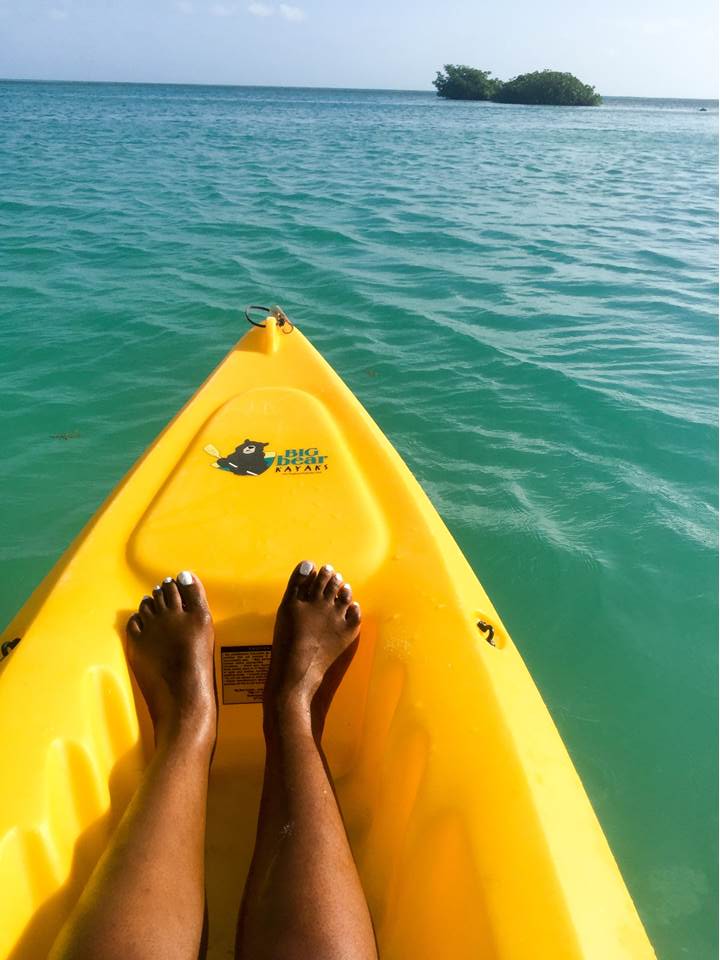 What to Do
Shopping – Before heading to the resort, I went to Traveller's Liquor for Belizean rum and a facilities tour as well as Caribbean Spice Belize for local spices, sauces, etc. Check out this post for a review of Caribbean Spice Belize.
Kayaking and paddleboarding – kayaks, paddleboards, and life jackets were available to guests of the resort free of charge. I kayaked and paddled all around the island one day and halfway to another the next.
Snorkeling – I went on two excursions through the resort and they were truly magical. My Dive Master was extremely knowledgeable and considerate of each snorkeler's experience-level (I'm not an Olympic swimmer). We went to Hol Chan Marine Reserve and Shark Ray Alley. Of the two, you'll likely see more diverse marine life at Hol Chan. It's typically more expensive but worth it, in my opinion. En route to the dive sites, we saw dolphins and other wildlife before even getting into the water! The Belize Barrier Reef is the second largest in the world and home to all manner of marine life, including manatees. We saw no less than a dozen different types of fish, rays, sharks, etc. I even got a few underwater videos with my phone in this waterproof bag.
Exploring – I visited walk-up bars, restaurants and unique shops on Caye Caulker with my snorkeling excursion group I didn't realize we wouldn't be going straight to the dive site and jumped on the boat with no shoes. Don't make that mistake because the sand on Caye Caulker can be a little gravel-like. Not cute!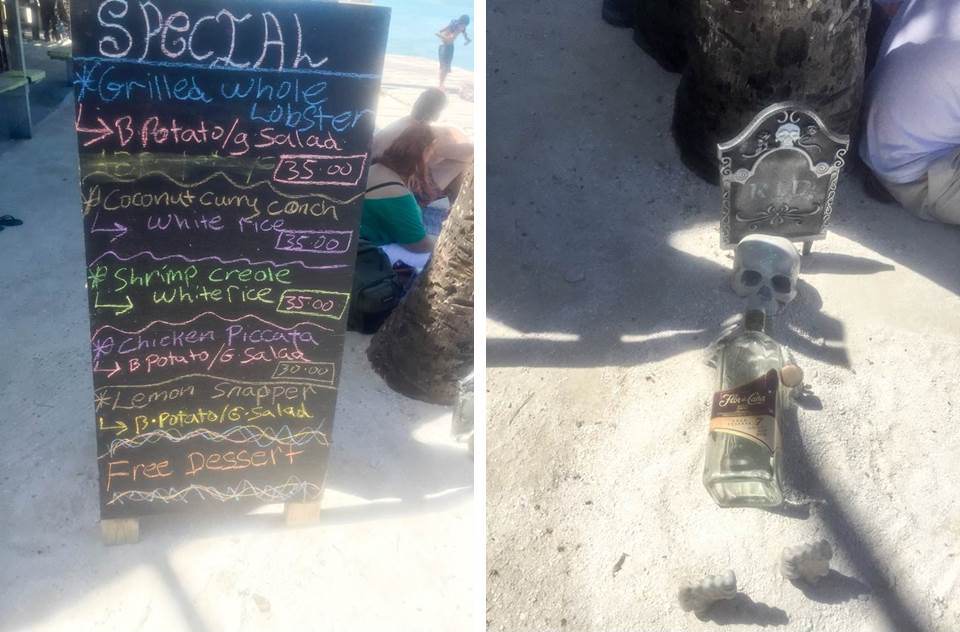 Major Keys
You won't get jet lag. Belize is on Central Standard Time so no need to worry about coordinating call times with people back home!
Don't bother exchanging currency before you leave. Belizean currency converts 2:1 to USD at the time of this posting and every place I visited accepted USD. I budgeted out my cash for souvenir shopping prior to leaving the states and used a credit card that has no foreign transaction fees for larger purchases on the resort.
Skip the international calling plan. I used iMessage, FaceTime, and email to keep in touch with family and friends back home while using the resort wifi network. It was down for a brief period of time but otherwise, no sweat! Here's a visual on how to turn off your cellular data while roaming. And while we're on the subject of communication…
Sharing is caring. In this case, it's just smart. Share the details of your itinerary and accommodations with someone (ideally, your emergency contact) back home so that if you wind up in a Taken or Unsolved Mysteries type of situation, they'll be somewhat informed and have a starting point. Similarly, you may want to provide emergency contact information to the concierge or another member of the staff where you're staying. This is not specific to travelling in Belize but is especially important for solo travelers!
Pay attention. Belize City is not a major tourist attraction and is not immune to crime, especially after dark. Be aware of your surroundings if you'll be spending time in the city before departing for your island destination. If you're traveling alone, like I did, it's best to have a companion of some sort. When shopping in Belize City, one of the resort staff members was my guide.
There's a little paperwork involved. Upon arrival, you'll need to give a declaration form to customs. Your airline carrier should provide you with the form on the plane as well as instructions but more information can be found here. Also be mindful of what you bring back with you. US customs will be specifically interested in the amount of alcohol you're packing so don't wild out! I brought back a few minis, one full-size bottle of rum, and two bottles of wine with no issues.


I hope this Belize travel diary+ tips are helpful to you. Let me know in the comments if you have any questions or tips to share, as I plan to go back to Belize as soon as possible. Thanks for reading!