Dominican Republic Multi-City Travel Guide
Use this Dominican Republic itinerary to visit multiple cities on the eastern side of the island, including Santo Domingo, Miches, and Punta Cana! Last updated January 2023.
I recently took a solo vacation to Punta Cana with the goal of visiting several cities in Dominican Republic during just about a week's time and definitely plan to go back. If you're planning a trip to DR, read this post first to find out where to go for natural beauty, culture and history, unspoiled beaches, and, of course delicious Dominican food!
If you enjoy this guide and are looking for more Caribbean destinations, you'll love Little Frenchman Caye, Belize or Providenciales, Turks & Caicos. Check out San Juan, Puerto Rico, too!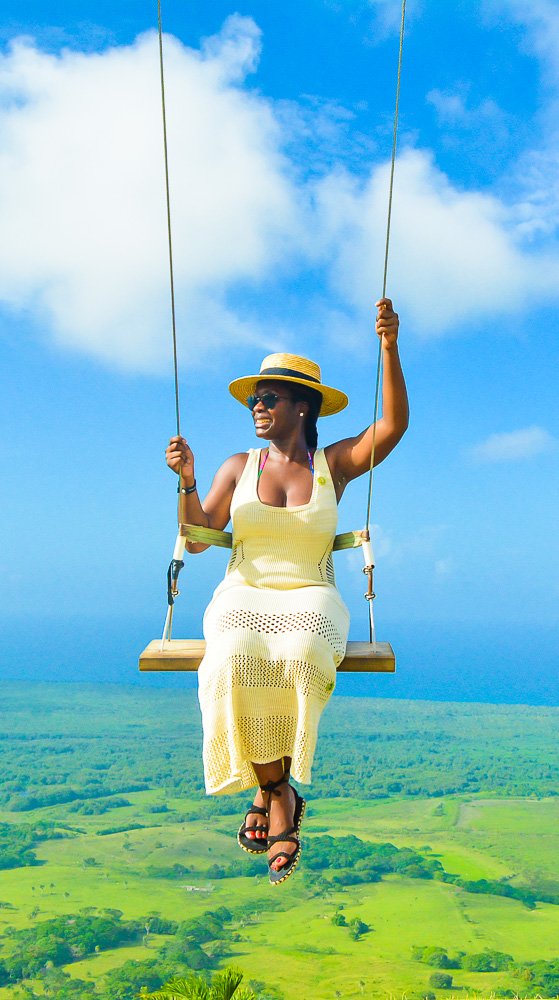 Table of Contents
Where Not to Stay in Punta Cana
Tips for Driving in Dominican Republic
Warning for Black Travelers to Dominican Republic
What to do in Punta Cana
Punta Cana was my basecamp for this Dominican Republic road trip of sorts and is a super popular tourist destination because that is what is was designed for. I found it pretty charmless and catered to the typical American tourist palate. If you find a good flight deal to Punta Cana, I still recommend taking advantage, though, because there are plenty of easy day trips from Punta Cana and a few gems in the area!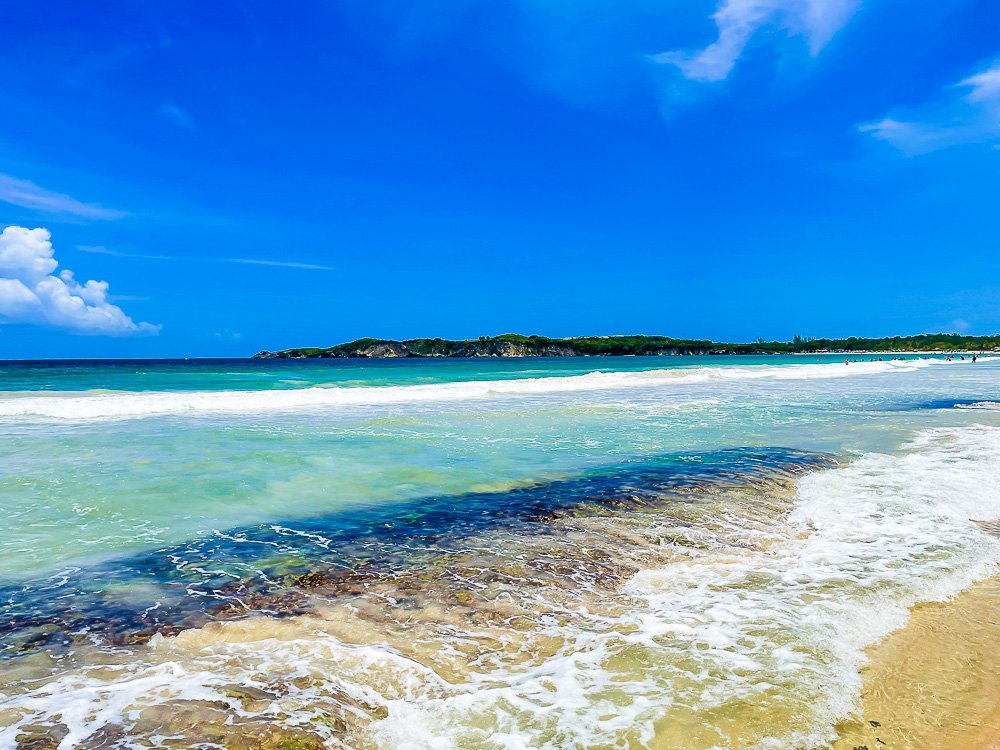 Playa Macao is rated one of the best beaches in Punta Cana and very easily accessible–about a 20 minute drive from Bavaro. All beaches in DR are supposed to be public by law but mileage varies. There are lots of amenities at the beach, including a restaurant, chairs, and showers, so bring pesos.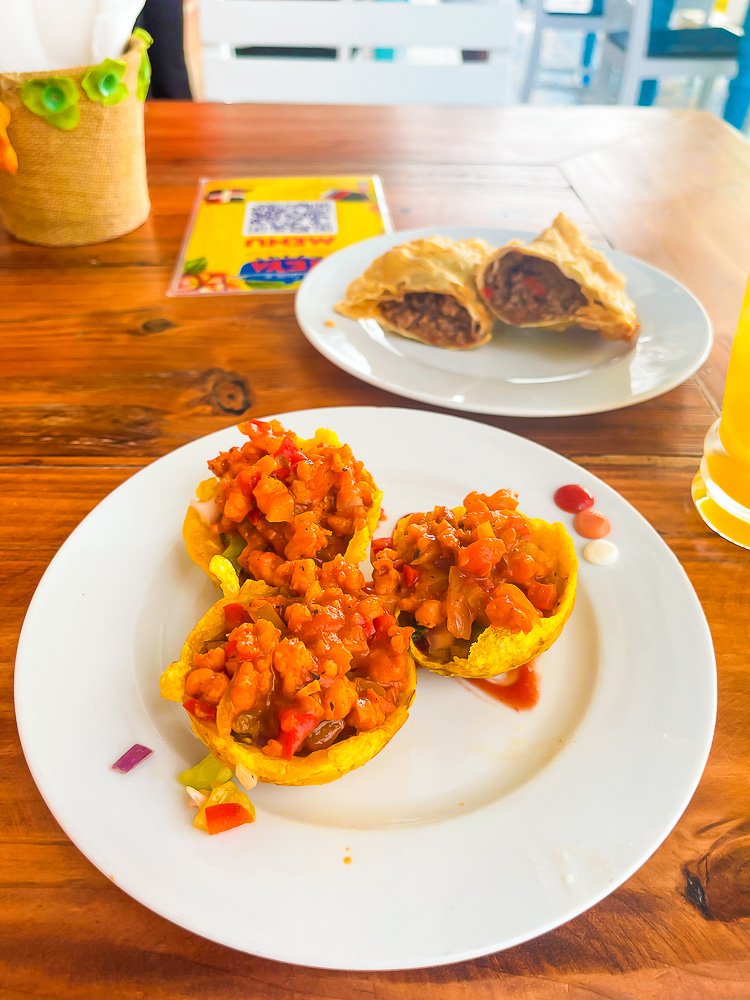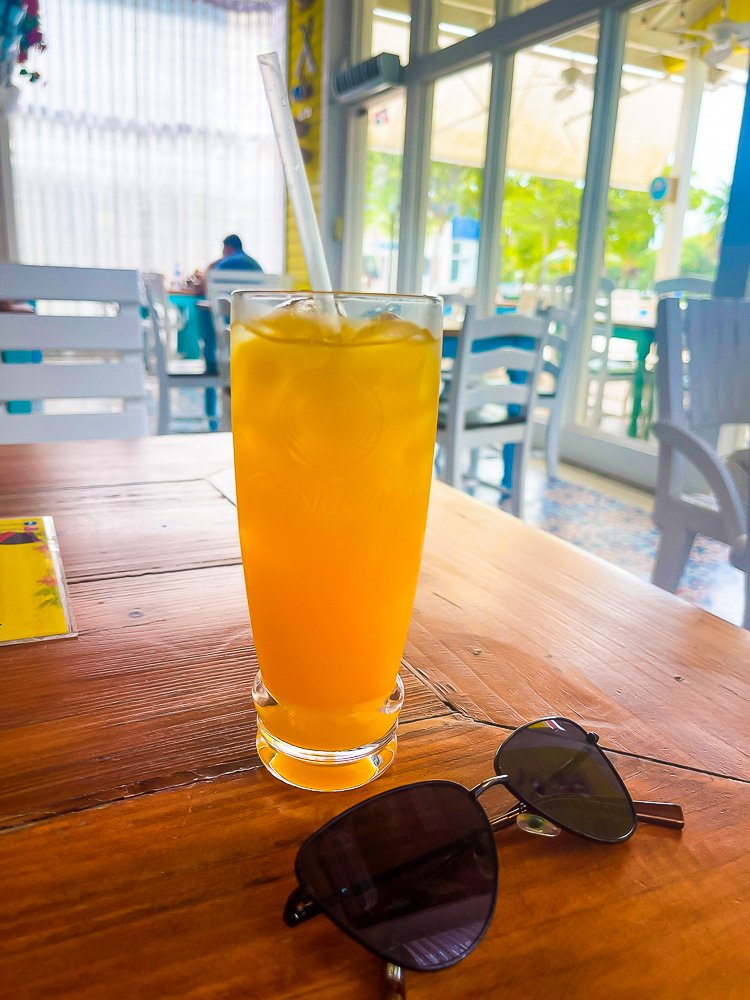 If you're wondering where to find authentic Dominican food in Punta Cana, you aren't alone. Authentic eats are hard to come by but can, surprisingly, be found in downtown Punta Cana near the Hard Rock Hotel & Casino. I highly recommend La Casita de Yeya! Order the passion fruit juice and canasticas camarones. Hurricane Cafe also comes recommended for Dominican coffee and hot tea.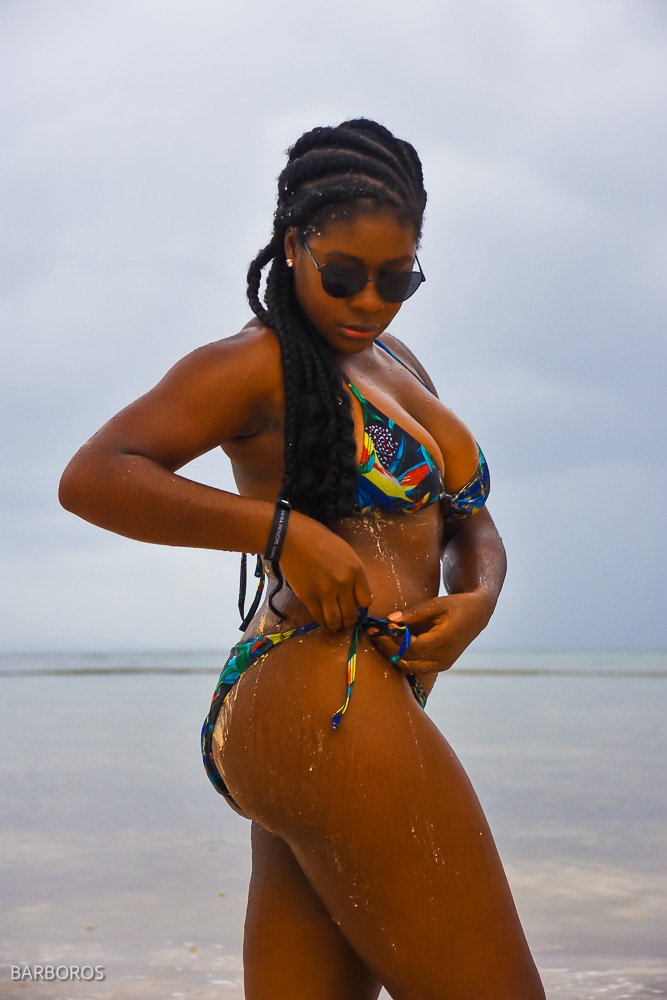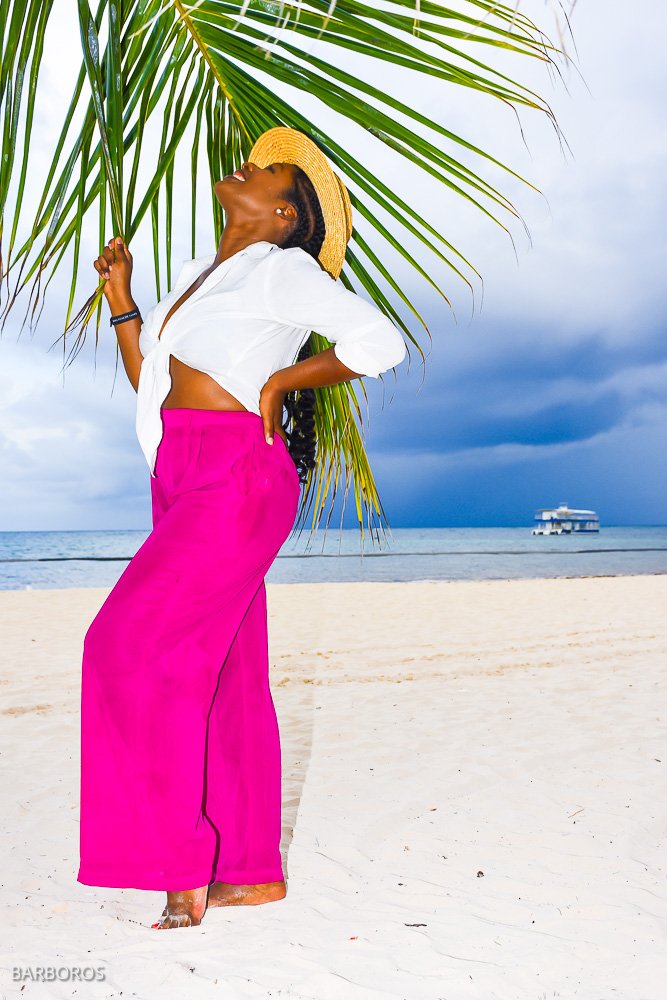 I booked a professional photoshoot in Punta Cana during golden hour and would recommend this experience whether you're traveling by yourself or in a group. We got rained out but made the most of it. Travel photo shoots help memorialize a trip and relieve some of the pressure to document as a content creator! Knowing how to take your own travel pictures is helpful, too.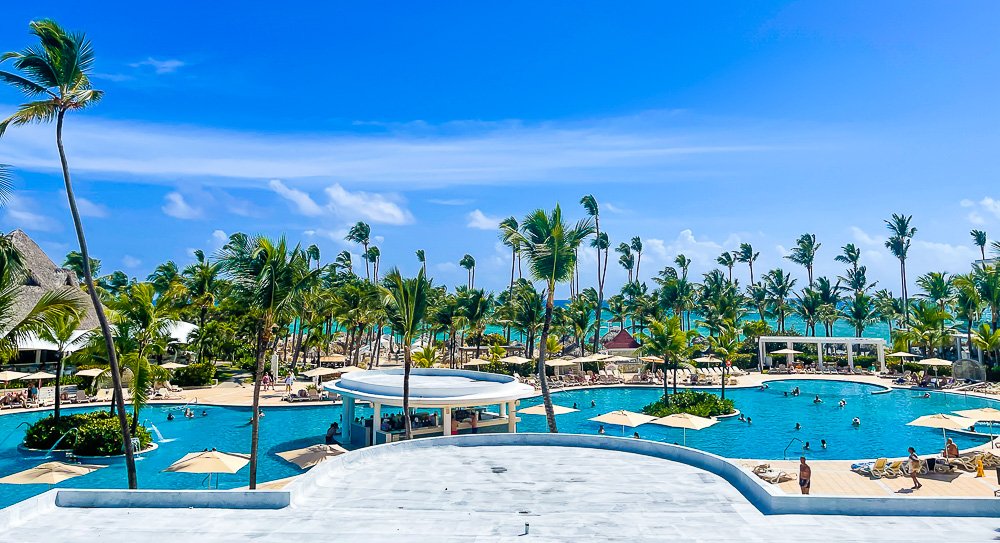 Punta Cana Hotel to Avoid
Unfortunately, I spent just enough time at my Punta Cana resort to have a negative experience. Bahia Principe Luxury Ambar is the "upscale" adults-only resort in a sprawling set of several sister properties. Star ratings are relative, so I didn't put a ton of stock in the five stars, especially knowing that food was included in the price.
Within the variety of themed restaurants onsite, there was no Dominican Food, which was a let down. Between meals at the Italian, Hibachi, Brazilian, and Indian restaurants, only the latter actually had flavor and tasted like what it was supposed to. And room service items were even worse–borderline inedible. I was so glad I wasn't dependent on the resort food for my entire trip!
The worst part, though, was that my room at Bahia Principe was infested with bed bugs. My arms and legs were covered in bites and I observed a live bug near the base of the bed. I was subsequently switched to another room that left a lot to be desired in other ways. Fixtures were hanging off the walls, the linens were full of sand, and the shower head didn't work, making getting clean a challenge. I flagged these issues with staff onsite and a resultant email from the Bahia Principe Luxury Ambar customer service team took zero accountability and shifted blame to the customer.
The bright spot was the onsite staff, for sure. Most everyone I encountered was kind and as helpful as they could be. Is this the worst Punta Cana hotel? Since I don't have another point of comparison, I can't say for sure that Bahia Principe is the worst hotel in Punta Cana but would be remiss not to warn you about this unacceptable experience. Among my frequent travels, this hotel stands out in the worst way. But let's get into the best parts of visiting Dominican Republic!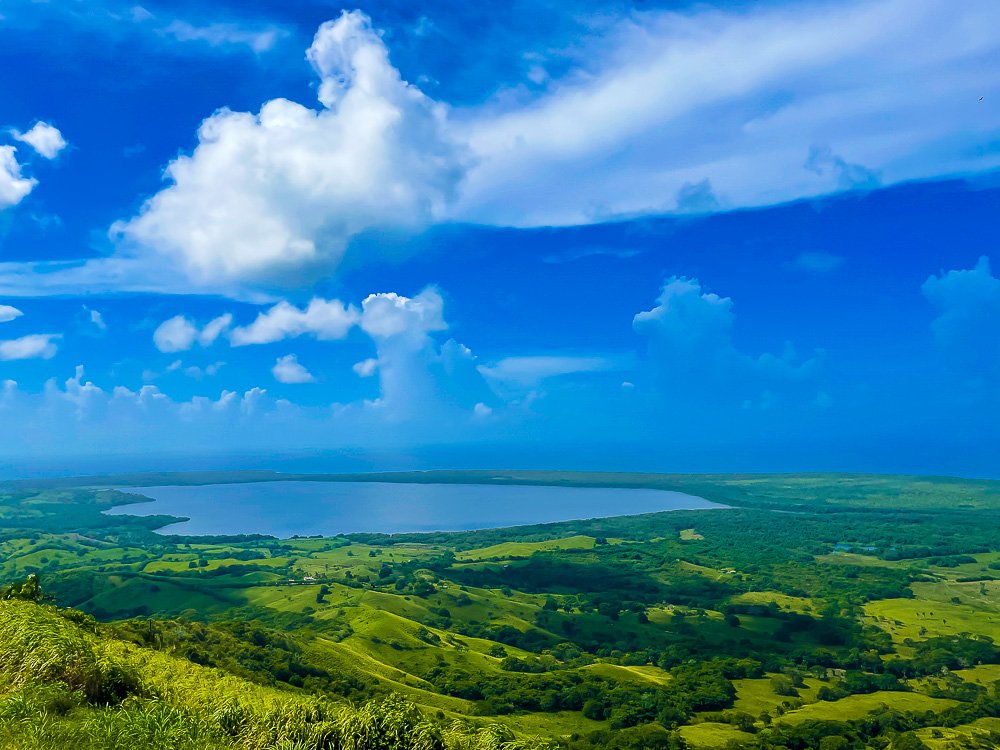 Unique Experiences in Miches
The drive to Miches from Punta Cana is quick–about an hour–but it's a world away from the crowded commercialism of a resort development. Miches is calm, picturesque, and more residential so the pace is slower. Literally. The speed limit is much lower and you're likely to share the road with livestock!
Go to Montaña Redonda for 360 degree views of the surrounding town, beach, lagoon, and landscape. It's truly breathtaking. I recommend doing the onsite photo experience as the staff is awesome and the photos are incredible. Even if you don't try any of the other activities, taking in the views and relaxing in a hammock makes for a solid afternoon. I booked a guided experience in advance but it's honestly not necessary. Just buy a $10 ticket upon arrival.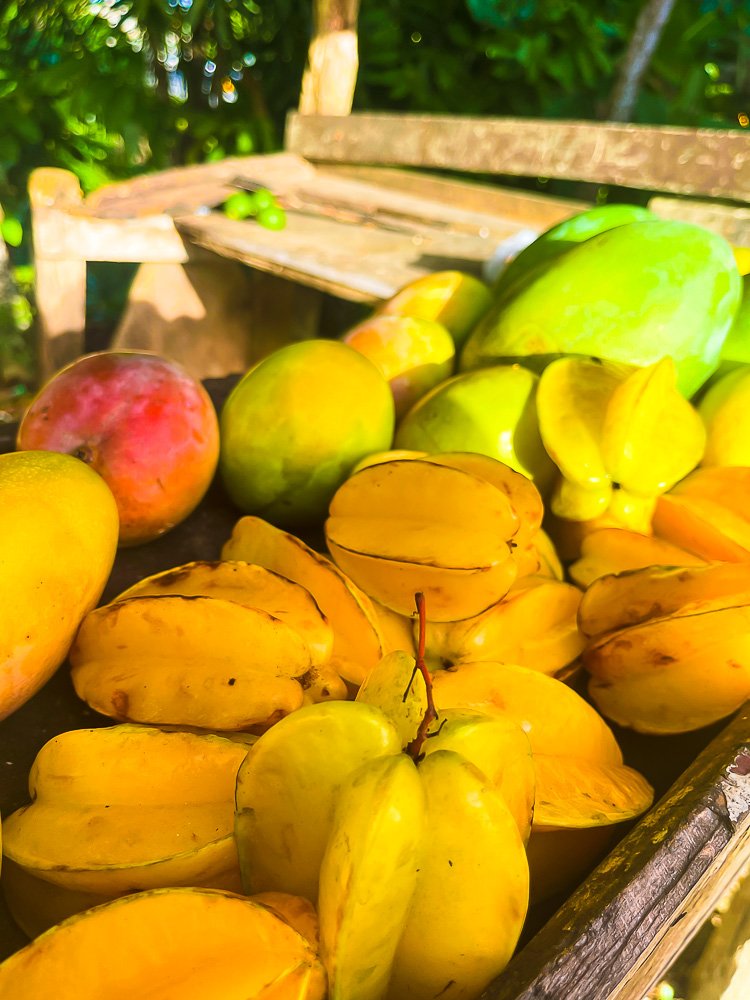 At the bottom of Montaña Redonda is a small souvenir shop and fresh fruit stand, which made me so glad I got to visit the Dominican Republic during mango season! The starfruit was also excellent and I purchased a few bottles of Mama Juana.
Miches is thought to have some of the best beaches in Dominican Republic, and I headed to Playa Costa Esmeralda for that reason. It's an unspoiled, undeveloped beach, although some construction was underway at the time of my visit. Still, I was able to spend a morning in warm water and solitude for which I'm truly grateful.
Playa Costa Esmeralda almost feels like a deserted Dominican beach. There are no amenities but that also meant no trash, crowds or salespeople. No seaweed either! GPS directions are spotty so you'll need to follow the road signs to get to Playa Costa Esmeralda.
You can also enjoy authentic Dominican food in Miches at one of the roadside paradors. I had a delicious fried fish lunch at Parador Felicia and ordered multiple cups of their ice cold passion fruit juice. I tried to drink some every day of my visit, and the passion fruit juice at Parador Felicia was the best.
Excursion to Saona Island
Saona Island is a beautiful, partially inhabited island off the eastern coast of Dominican Republic and home to several gorgeous beaches. The crystal clear water reminded me of Sapodilla Beach on Turks & Caicos and Playa Culebra near Puerto Rico.
We first enjoyed a beach breakfast and learned about local conservation efforts in Mano Juan, where we also had the opportunity to shop with local artisans. I purchased delicious honey made from flowers that don't grow anywhere else in the world!
Among our stops were Playa Abanico, which is home to the famous curved palm tree where everyone gets photo ops. But here's a secret: Playa Toro also has a (smaller) curved tree that's away from all the crowds for unspoiled pictures. That's where I took mine!
Playa Palmilla and Starfish Lagoon were two more highlights of the day trip to Saona Island. Between these stops and Playa Toro, we swam with rays, starfish, and schools of fish, and saw baby turtles all before snorkeling in Bayahibe! I should note that we had ample time at each stop and never felt rushed. This is a great activity if you're visiting DR solo because I was able to bond with my excursion group!
I cannot recommend Visita Republica Dominicana enough to get from Saona Island from Punta Cana. This specific tour got us to the island early so we had peaceful time to enjoy the natural beauty before other excursion crowds arrived. Visita Republica Dominicana focuses on sustainability and provides a unique experience that highlights culture on Saona Island and gives back to the community rather than taking from it. They offer different excursions from Punta Cana and I wouldn't hesitate to book them again.
Visiting Santo Domingo
The drive to Santo Domingo from Punta Cana is straightforward. Make sure you bring money for tolls. Driving in Santo Domingo, however, can be nerve-wracking. Be cautious and assertive if you want to get anywhere. It reminds me of a cross between driving in Lagos and Tulum.
My primary reason for this day trip was one of the most unique tours in Santo Domingo: Afro Historia RD Decolonial Tour. Our expert guide, Ruth, took us through the Santo Domingo colonial zone, centering the West African and Taino history in Santo Domingo that is largely unacknowledged and even obscured in other tours and museums. This super detailed and illuminating tour is definitely a bucket list experience in Dominican Republic!
And here's a quick video of the tour.
I also enjoyed the best meal of my Dominican vacation at El Conuco, which serves traditional Dominican food in Santo Domingo. They also have live singing and dancing but I didn't catch either on the Monday afternoon I stopped in. Add El Conuco to your list of Dominican Republic restaurants to try.
While visiting Santo Domingo, you should also check out El Parque Nacional Los Tres Ojos. There are guided tours available or you can explore at your own pace. Bring pesos for the small entry fee. The park encompasses underground caverns that house three lakes (called los tres ojos). There's a surprise fourth lake that you'll need to reach by boat so keep some extra change for that ride! Despite the seemingly cool, dark underground environment, it gets hot and humid so you'll likely emerge very sticky. Bring bug repellent, as well.
DR Driving Tips
Where to rent a car in Punta Cana? Renting a car in Punta Cana proved to be the most involved part of planning a vacation to Dominican Republic. Car rental agencies in Punta Cana have a terrible reputation and the reviews are bad across the board. Of course, people only tend to leave reviews when they're bad but I was hard pressed to find any redeeming accounts so I went through a private auto broker, Abreu Rent Car Punta Cana, and had a five star experience.
How safe is driving in DR? Statistically, the Dominican Republic is one of most dangerous places to drive in the Caribbean. If you aren't comfortable driving in different environments and don't speak enough Spanish to interpret road signs, I recommend using transportation instead.
If you're road tripping in Dominican Republic, bring cash and exchange to Dominican Pesos for tolls. Small bills and coins are best so that you don't have to stop for too long and have the toll operators make change.
Do you have to bribe Dominican police to drive there? I read lots of advice about keeping some small bills separate to pay bribes in case I got stopped by the police but that didn't happen. I only saw Dominican police officers closer to major cities and didn't see them stopping many folks so can't speak to that. I will say this is my typical practice when driving abroad anyway.
Slow down and pay attention to speed limit changes, which are often enforced by nearly indistinguishable speed bumps. There are also lots of drivers on mopeds you'll want to be mindful of.
Visiting Dominican Republic Solo
Solo travel is my default and this trip was no different. I'm not really one to blab to anyone who will listen that I'm by myself in a foreign country but got so many surprised comments from local people and other travelers whenever I did share. Most folks said they had never seen a woman travel solo to Dominican Republic, which makes me think the other girls just weren't as chatty as me because I definitely know a few!
All of this is to say that I felt very safe going to DR alone but took the same precautions I would take as a woman traveling by myself or honestly a woman in her hometown. Here's my detailed advice for that.
Traveling to the Dominican Republic while Black
In late 2022, The United States Embassy issued a warning to "darker skinned" Americans to take precaution and carry passports at all times when visiting DR. This is related to Dominican officials stopping and questioning Black people based on their skin color in order to potentially deport them to Haiti.
Discrimination based on skin color is an open secret in the Dominican Republic and whitewashed Census reports among other misrepresentation allow the notion that Haitians are Black and Dominicans are not to persist.
In fact, I was often mistaken for a Dominican woman during my time in each city and most people approached me speaking Spanish. However, it didn't escape my notice that some people referred to me as la morena, which means the dark [skinned] girl–sometimes affectionately, sometimes matter-of-factly, and sometimes with disdain.
I also heard accounts of Haitians being harassed despite being in DR lawfully while white foreigners from European countries without papers were never scrutinized. As a Black woman visiting Dominican Republic solo, I recommend keeping identification on you at all times.
Dominican Republic Women's Packing List
And here's what to pack for six days in the Dominican Republic. I was able to pack just a carry-on bag and backpack for my personal item.
Breezy outfits for day and night (2 for each day)
Bug Spray – I love these stickers you can put on your clothes. They even repelled flies from around my plate when placed on a table!
Cash to convert to Dominican Pesos
Handheld Fan
Hat for shade from the sun
Passport
Plug Converter
Small Crossbody Bag or Backpack
Sunglasses
Sunscreen for face and body
Swimsuits and Coverups
Toiletries and Cosmetics
Travel Tripod + Remote
UV Light to check for bedbugs
I hope this Black girls DR vacation guide helps you with how to plan an epic trip to Dominican Republic, including what to wear in Punta Cana and beyond. And sharing is caring so pin this multi city Dominican road trip guide for later and follow me over on Pinterest. Thanks for reading!