What to Do in Oahu, Hawaii – Travel Guide
This is a pretty long post because I spent a week on Oahu and packed quite a lot into that time. I took nearly 1,300 photos, edited over 300 of them and about 50 made it into the post (insert shrug emoji here). I debated a bit over whether to do a travel diary style post that went day by day or a true travel guide. Based on the questions I received and how I research before a trip, I decided an Oahu, Hawaii travel guide would be most helpful. For an example of a travel diary, check out my Cancun recap and, for more of a travel guide, our NOLA girls' trip details. Hopefully, this post answers any questions you have and inspires you to book a Hawaiian vacay if you haven't already!
How I Planned My Oahu Vacation
Traveling to Hawaii was on my wishlist but not necessarily any time soon…until I found a flight deal last fall. I quickly booked then checked with my girlfriends to see if anyone was available to join. It wound up just being me but I'm no stranger to solo trips. From there, I looked up hotels and booked at the Marriott Resort & Spa on Waikiki Beach. It's literally across the street from the beach and near several other hotels, shopping, and dining. It had all the basics but they were just that–basic–so I wouldn't really regard it as a resort. There's no such thing as an inexpensive hotel option on Oahu but, for the price, I'd book elsewhere next time. The staff was wonderful, though and the hotel is slated to undergo extensive renovations next month.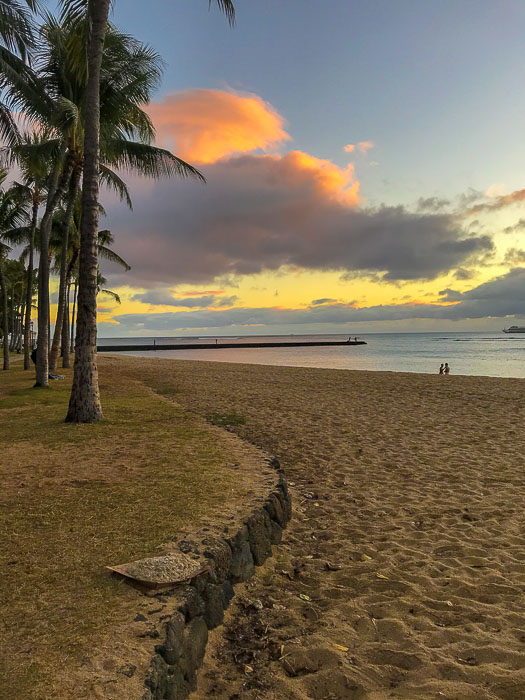 I mentioned in my Oahu packing list post that I wasn't sure I'd actually take this trip until just a few days before departure, so I didn't plan activities and such as far in advance as I normally would have. TripAdvisor and Google were my best friends in building a list of hikes, sites, and beaches I wanted to hit up. A couple of other Houston bloggers had visited Oahu in the two years before I went so I also checked out their posts here and here and noted things that sounded interesting to me. I put together and packed Oahu vacation outfits to work for a variety of activities. Lastly, I booked a couple of experiences through my credit card's travel site. My route to Oahu had a short layover in Phoenix during which time I fleshed out an itinerary. I used Google Maps to group activities from my running list by area to make the most of my time and gas. Speaking of which, I highly recommend renting a car to get around if you plan to explore different parts of the island as public transit won't cut it and Uber would be too expensive. I drove to another part of the island almost every day and it was definitely worth it to see and experience so much. Be sure to check out my tips for driving on Oahu at the bottom of this post.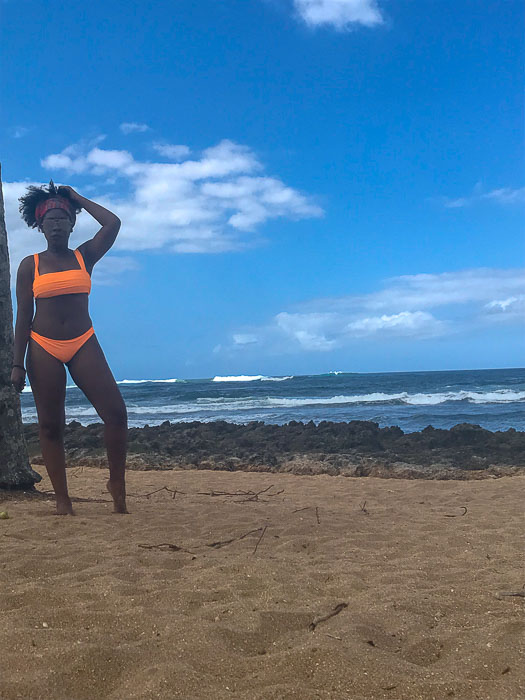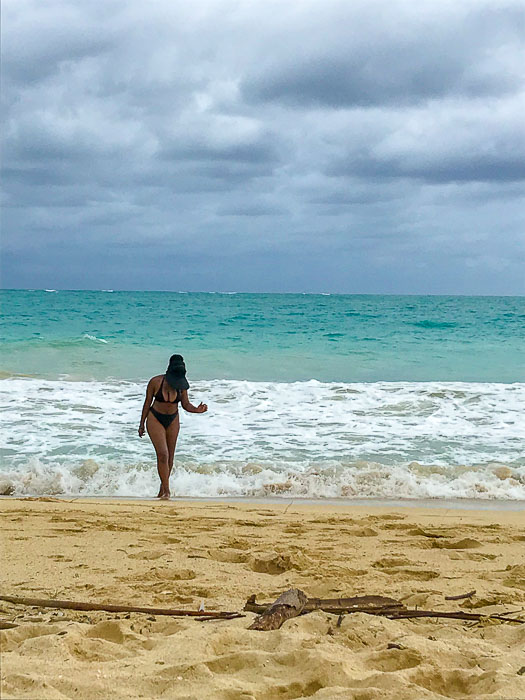 Oahu Beaches
I visited Oahu during the last week of January and the weather ranged between the 60s and 80s the whole time, meaning pretty much every day was a beach day! I hit up seven beaches in eight days and each one was a little different. Here's the rundown in alphabetical order.
Ala Moana Beach is on the other side of the marina from Waikiki Beach and near a number of hotels and shopping. Parking was a little rough when I went as the lot is under construction. The park was packed with families barbecuing and kids playing.
Bellows Beach is in Waimanalo and it's park has wooded campgrounds available for camping by permit. As this beach is part of Bellows Air Force Base, it's closed to the public Monday through Friday for military exercises. Because of glowing online reviews, I drove out on a Sunday to see for myself. It was clean, quiet, and nearly deserted with beautiful blue-green water. I definitely recommend it for that private beach feel.
Haleiwa Ali'i Beach is on the North Shore and full of surfers. The water was a beautiful deep blue and the waves were quite strong when I went, which was perfect for all the surfers out that day. They were getting. their. lives, honey! Like every other beach I visited, there's a park around the beach and parking lot with areas to change, outdoor showers, tables, benches, etc.
Kailua Beach is stunning. It's just on the other side of a natural rock formation from Lanikai beach and they look pretty identical from above but, apparently, are regarded as being very different. Kailua is thought to be slightly less beautiful than Lanikai but I'm not sure why. I went to Kailua Beach during a kayaking excursion (more on that below) and the ocean views in one direction are as breathtaking as the mountain views in the other.
Lanikai Beach is not far from Kailua Beach and, as I mentioned, about the same. The vibe is a little different, though. Maybe that's because locals regard Lanikai as being more pristine. It's great for snorkeling and you'll likely see a sea turtle or two in the clear, turquoise water. Both Kailua and Lanikai Beaches are on the windward side of the island.
Waikiki Beach was just across the street from my and many other hotels and a great spot to watch the sunset but definitely the most heavily trafficked and least clean, comparatively speaking. Of course, the water was still light blue and I could see fish swimming around. The water and sand were much prettier than what we have on Galveston, for example, but I did see the odd cigarette butt or empty bottle. There are sound stages, volleyball games, hammocks, etc. and you'll see plenty of people taking surfing and scuba lessons in the water, as well as boats of all sizes further out as there's a marina nearby. 
Waimanalo Beach was also quiet with crystal waters but the day I went was far too windy to lay out and read a magazine, as I had planned, so I didn't spend the whole day there. I cannot overstate how blue the water is, though. Another thing I'll note is that the parking lot is literally lined with tents belonging to people with no place else to go so keep in mind that you're essentially visiting someone's home when you go.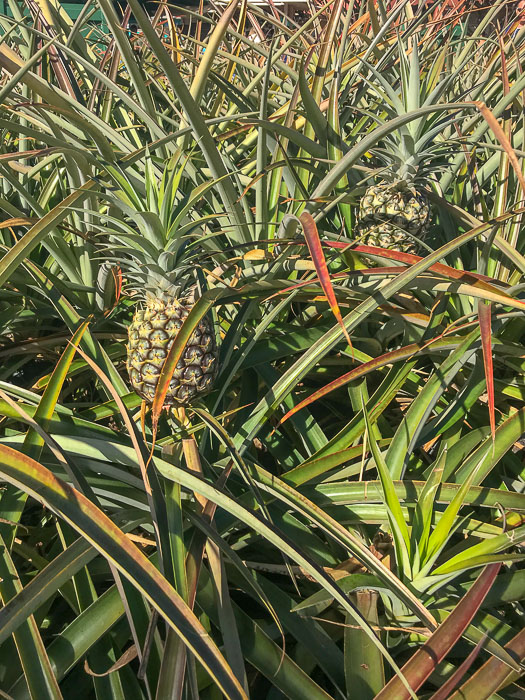 Oahu Museums and Tours
The Dole Plantation was one of my first stops on Oahu and is a touristy attraction but a great way to pass some time on the North Shore. I'm not typically interested in touring plantations because I'm a black woman from the American south and some of my ancestors were enslaved but, thankfully, this wasn't that kind of plantation. I did the garden tour, which I highly recommend and the pineapple maze, which I found underwhelming. Definitely grab a cone of dole whip, though! It's exceptionally dreamy and sweet, especially to be made with only fresh pineapple and coconut milk. Also, be sure to take notice of the gorgeous rainbow eucalyptus trees all around the grounds. Despite the Dole Plantation being a popular attraction in Oahu, I didn't feel bombarded and had an easy time taking everything in. This was my first stop of the day so the weather was nice and mild.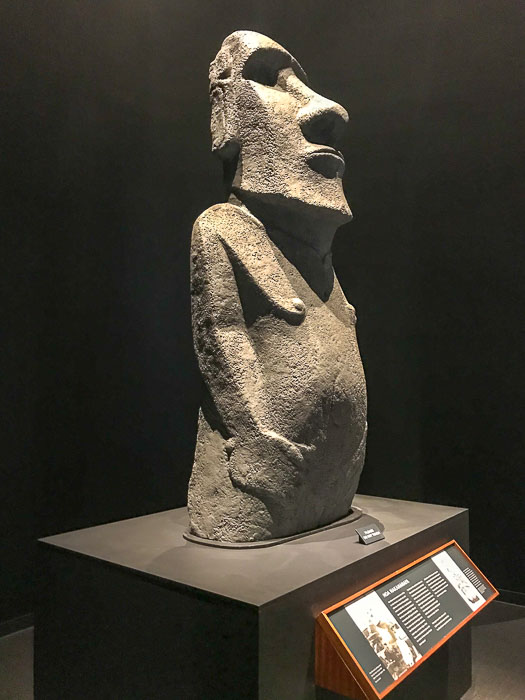 Bishop Museum was one of my favorite and most memorable experiences on the island–who would think since it's indoors?! This museum is named after the late Bernice Pauahi Bishop, a member of the Hawaiian royal family, and largely supplied by her own collection of artifacts. The collections fill several floors across multiple buildings to tell the beautiful and wrenching story of Polynesian and Hawaiian history, culture, and art. It's a must visit to gain perspective on the paradise all around you when visiting Oahu and the other Hawaiian islands. I didn't take many pictures inside because it was so engrossing that I honestly forgot.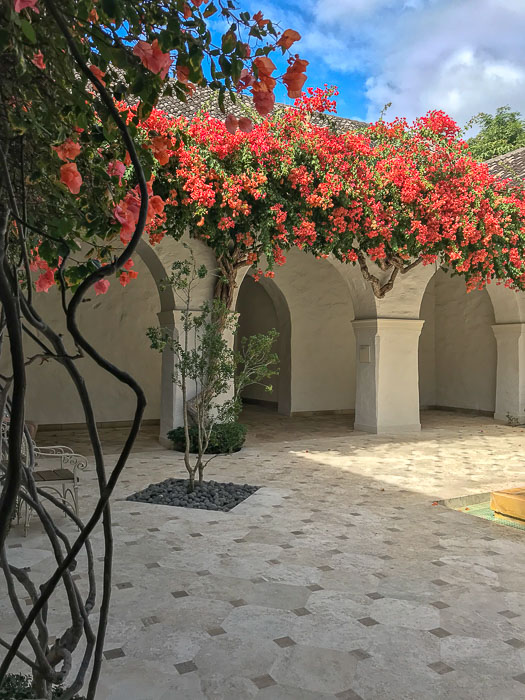 The Honolulu Museum of Art rivals every other art museum I've visited. It's so well laid out and includes extensive collections from all over the world, grouped by region. One complaint I have is that the section of African continental art was only part of a room whereas some countries and regions from elsewhere took up entire buildings. That problem isn't unique to this museum but worth mentioning, to me. There's a cute little cafe onsite but I didn't get the chance to dine as I was trying to take in all the art I could. There are also many beautiful courtyards between the buildings that feel like art themselves.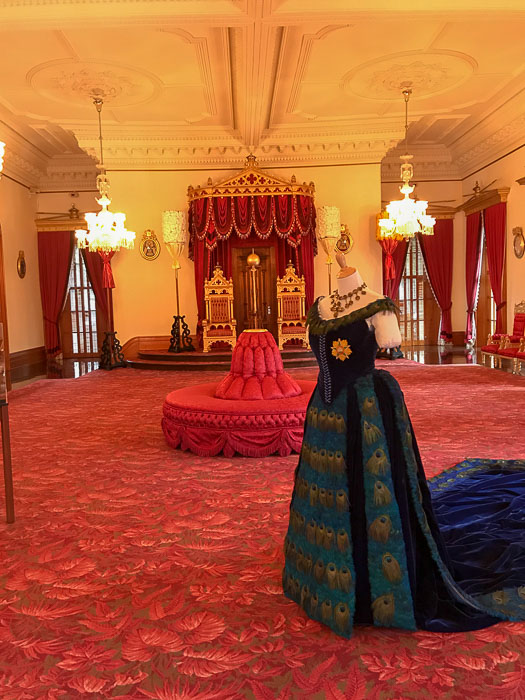 Iolani Palace is the former home of Hawaii's last monarchs and was one of my last stops on the island. I recommend you purchase tickets/book your time slot in advance, which I failed to do until a couple of days beforehand. I did the self-guided tour because it fit best with my schedule and wasn't disappointed. After checking in and watching a brief "orientation" video, you're set up with a headset and hand-held screen to dictate your path through the palace. Both museums I visited and the palace all tied together very well and reinforced the beauty and the tragedy of Hawaii's history and how it came to be the 50th state of America. I recommend incorporating each one into your itinerary.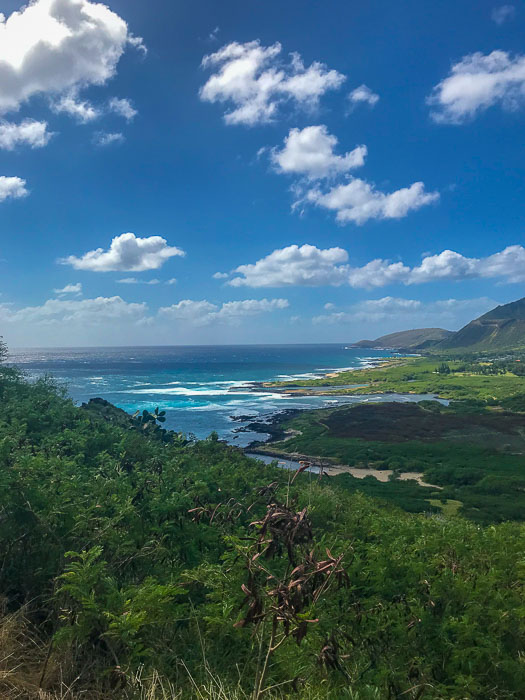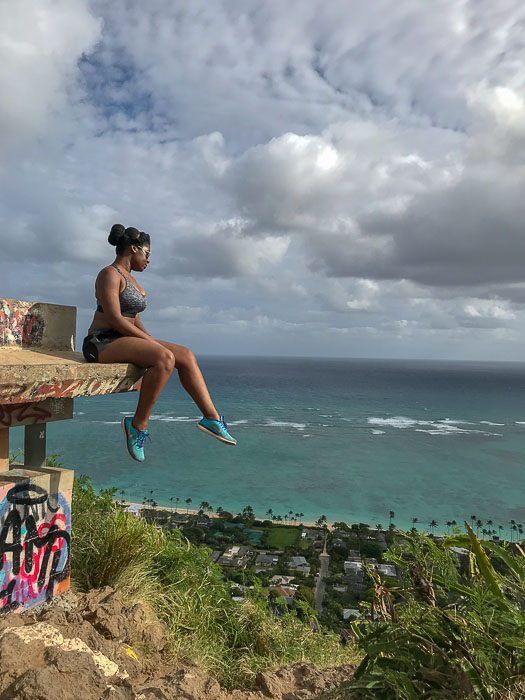 Oahu Hikes and Excursions
Kealia Trail was my first hike on Oahu and, without a doubt, the most difficult. It's on the North Shore and not nearly as heavily trafficked as some of the trendier hikes like the Lanikai Pillboxes (which I also did). I only encountered a handful of other people as it's mostly utilized by locals. Kealia is a 7.6-mile summit filled with boulders and not for the faint of heart. To be honest, I didn't even realize that until I was nearly six miles in and chatted with a couple on the trail. The views are spectacular and well worth the sweat. You will sweat!
Lanikai Pillbox Hike was a must do for the photo ops but don't get it twisted: this hike starts off steeply. As in, so steep that there are ropes tied to trees to help you get up. While not as physically challenging as Kealia Trail, Lanikai was precarious and there were more than a few nervous slip and slide moments. The incline gets less steep as you ascend and it's a well-trafficked hike so you'll see many others, especially on the iconic pillboxes. Everybody is trying to do it for the gram and get photos of themselves up against the beautiful views of Lanikai Beach, the ocean, and homes below.
Makapu'u Point Lighthouse Trail is a very approachable hike. It's completely paved but there's no shade to be found so I recommend wearing a hat and extra sunscreen. You'll likely see people walking in flip flops, pushing strollers, and riding scooters up the trail. For the more adventurous, there are a number of unpaved side trails you can go off on, as well. The views at Makapu'u were my absolute favorite–the true definition of breathtaking. This trail goes up and along cliffs that overlook deeper ocean waters inhabited by whales–spotted a few on my hike! It's one mile up and one mile back down.
Kualoa Ranch ATV Tour takes you through a lush private nature preserve where films like Jumanji and Jurassic park (among over 100 others) were filmed. All around you is wildlife, breathtaking mountains, and greenery and it's just as fantastic as it looks in the pictures–even better, actually. You can book a one or two-hour ATV tour here. There are also tours on horseback, bus, and more. Afterward, I recommend you stop by Aunty Pat's Paniola, a cafeteria inside the visitor's center for a plate lunch. I got the Kualoa burger and some of the best fries I've ever tasted!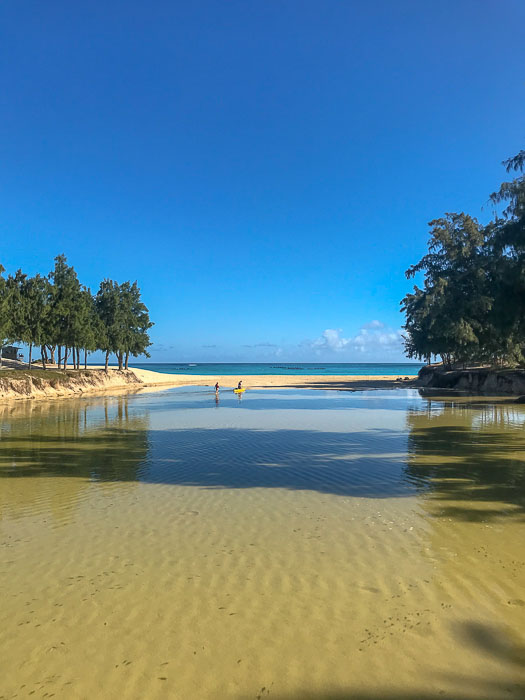 I also went on a Kayak & Snorkel Excursion facilitated by Two Good Kayaks, which included transportation to and from my hotel in Waikiki to Kailua on the windward side of the island. Despite having rented a car, I opted to take the ride there so that I could spectate at the scenery on the ride over. That was a good decision. Two Good Kayaks outfitted us with sack lunches, snorkel gear, dry bags, life vests, etc. and had things like water shoes for rent or sale in their shop. We kayaked from Kailua Beach over to Popoia Island, which is a bird sanctuary with tide pools and beautiful views. Our guide took us all around the giant coral head and even snapped pictures (which I definitely posed for) before we paddled over to Lanikai Beach for snorkeling. If you go on this excursion, you're bound to see cute little sea turtles both while kayaking and while snorkeling!
Yoga Under the Palms Beach yoga was one of my must-dos on the island and there are a number of options available. Summer teaches this Power Vinyasa class under the palm trees on Waikiki Beach park. Savasana to the sounds of live birds chirping and waves crashing is unmatched, in my book. Kind of made it difficult to go back to my lunch-hour practice in the office gym! I booked this class on Groupon here.
Where to Eat on Oahu
Oahu is known for great food, which reflects a variety of influences–from Polynesian to American, Asian, and European. For whatever reason, my appetite doesn't kick in until a couple days into a trip. I didn't eat like crazy on this trip but got to try quite a bit of food, some of which wasn't very good. I've only included the Oahu food I enjoyed and would recommend below.
Barefoot Beach Cafe is right on Waikiki Beach and I visited a couple of times. They sell whole pineapples filled with pineapple smoothies, fresh coconut water out of the coconut, plate lunches, and entrees made with the catch of the day. I try to pick up a fresh coconut whenever I travel somewhere tropical because the flavor just cannot be beat by anything in a bottle. I also enjoyed the whole pineapple smoothie but would caution that both the coconut and pineapple had a strong fishy smell, likely because Barefoot Beach Cafe bring fresh fish on site every day. I also recommend the Keiki Banzai Box, which is essentially a kids meal but quite filling. Prices are pretty much on par with most other eateries on Oahu.
Buzz's Steak House is a two minute walk from Kailua Beach and famous for their potent Mai Tais. They actually come with a required warning from the server and a two-drink maximum! I stuck to whiskey based drinks and stared out at the beach while enjoying their old fashioned and another cocktail called 38 seconds made with bourbon, peach, and mint. They also make a wonderful bread pudding. Despite it being a steak house, it's a very casual environment and you wouldn't be out of place in a coverup and sandals.
Eggs n Things is a popular chain on the Hawaiian Islands and Guam. It can get crowded with long lines but service is very fast. I went to the Waikiki location for an early breakfast before a full day of activities and was seated very quickly. The setting is like a small, quiet diner with big open windows facing Waikiki  beach. It was lovely for a sunrise breakfast. I enjoyed the Hawaiian whipped pancake sampler with pineapple, coconut, and macadamia pancakes topped with pineapple whipped cream and guava syrup.
Haleiwa Bowls I ventured to the North Shore my first full day in town and heard that this place was a must do. I'm so thankful I heeded that advice because the Mana Acai bowl is LOVE. Don't try any other acai bowls after this one because, trust me, you'll be disappointed. It was so delicious that I considered making the 1 hr+ drive back to the North Shore multiple times during my trip.
Hula's Bar & Lei Stand I didn't actually enjoy the drinks here taste-wise but they came recommended for nearly round-the-clock happy hour pricing. I took in some live music my first night in town then returned for a watch party of Rupaul's Drag Race and would recommend it for that.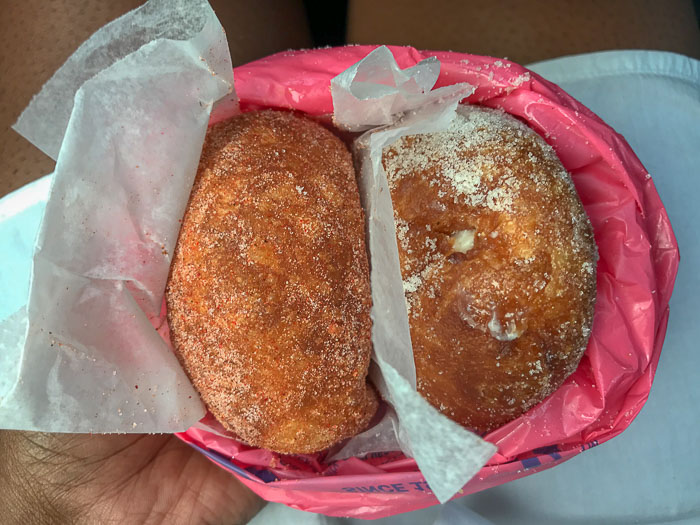 Leonard's Bakery is another cult-classic on the island known for their malasadas, which are Portuguese donut-like pastries. I went twice at the recommendation of one of my excursion guides and wasn't disappointed. Between the two visits, I tried three malasadas: original (sugar dusted), macadamia cream filled, and hi ling (sweet and sour dusted–kind of like tajin). Note that Leonard's is cash only for transactions under $5.00. 
MoKu Kitchen is in the hip Kaka'ako area of Oahu, which is known for street art, coffee shops, and community. Think Deep Ellum in Dallas or Montrose in Houston. On my last day in town, I stopped in during happy hour, tried a couple of cocktails there and loved the mezcal-based Pauahi as well as the lobster deviled eggs and the Waipoli Farms mixed green salad with chicken.
I sit on an a national HR advisory council for young professionals and our council members are spread out all over the states with no two of us in the same city or even state, for that matter. Last year, I took a fellow member, Lina, who lives in Honolulu, to one of my local faves, Peli Peli while she happened to be  in Houston for work. So while I was in Oahu, Lina took me to Sweet Home Cafe, which is, apparently, the best hot pot place in town. Hot Pot is very popular on Oahu and Sweet Home Cafe regularly has lines out the door and 1-hour+ wait times. We slid in just ahead of a rush (a line started forming as we ate) and got the all-you-can-eat option with two broths, a variety of sauces, and lots of veggies, noodles and proteins! Every meal comes with shave ice dessert and the prices were extremely reasonable.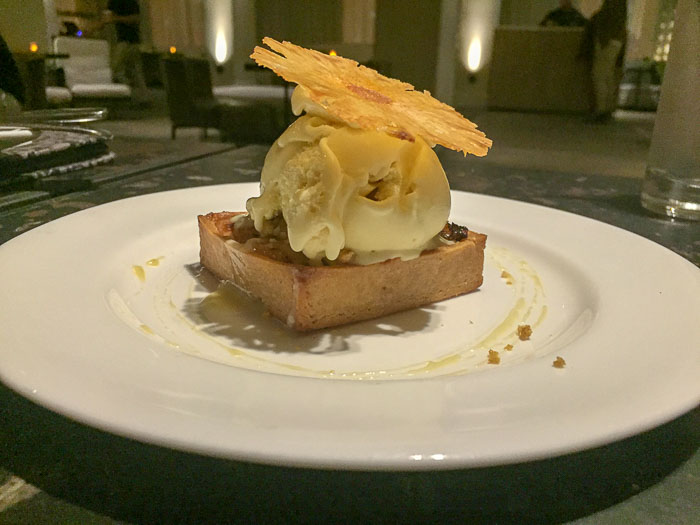 The Study is a hip lounge inside the Modern Honolulu Hotel that features live music every night of the week from different local artists and is known for it's cocktails–specifically whiskey. So y'all know I was all over that! I got dolled up and went on a Sunday evening when Jeremy Cheng was crooning and let me tell you, I was getting my entire life as he did a mix of original songs and hits by Ginuwine, Daniel Cesar, Marvin Gaye, and the Isley Brothers. Add to that delicious cocktails like the Champagne Haze, menu items like the beet poke and an unforgettable dessert–the grilled pineapple tart–and it was a very good night.
Tiki's is a grill and bar on the second floor of the Aston Hotel in Waikiki. I stopped in on my first night for a late light dinner and was treated to absolutely bomb appetizers. Even better, there's live music every night and the bands are incredible, covering everything from Bob Marley and the Wailers to Justin Timberlake. Since it was across the street from my hotel tower, I could actually hear the music most nights.
Tucker & Bevvy has a couple of locations on the island and I stopped in at the Waikiki Beach one a few times for smoothies and juices, which were delicious but, if you're looking for a classic Hawaiian acai bowl, this is not the place. Their acai health bowl tasted mostly like bananas, to me. Aside from that, it's good for healthy grab-and-go options.
Waiola Shave Ice has two locations on Oahu. I stopped by the one on Waiola Street for their rainbow shave ice, aka Obama style. Shave ice in Hawaii is not like the sno cones we're used to here in Texas–it's better. It's shaved so finely that the texture is almost creamy. Note that Waiola Shave Ice is a cash-only establishment but has very reasonable prices, especially considering how pricy most everything else is on the island.
Where to Shop on Oahu
Ala Moana Mall has pretty much any shop you could think of as well as restaurants and sports bars. It's the seventh largest mall in America and the largest open-air shopping center in the world. Also, the hotel strip within Waikiki is filled with luxury shopping outlets, including Prada, Gucci, etc.
Aloha Stadium Swap Meet is where you want to go for low-price souvenirs, according to locals. I missed out on it because I was late to the game but it's open Saturday, Sunday, and Monday mornings through early afternoons. There are two sides, one for local looking for housewares and the like and one for tourists looking for touristy things.
Bailey's Antiques is the go-to place for classic Hawaiian print shirts, if you're into that kind of thing. They also have the cutest Betty Book out front to greet you.
Haleiwa Town Center is a walkable area known for eateries, art galleries, and shops. I picked up a few souvenirs here, including my customary shot glass and saw some of the same things closer to my hotel for higher prices.
Kaka'ako SALT is a shopping and dining plaza in Kaka'ako.
When all else fails you can actually find great souvenirs at Honolulu's airport–from exotic plant cuttings to Christmas ornaments. I did some shopping there to pass time ahead of my late departing flight.
Things to Know When Traveling to Oahu
Hawaii's ecosystem has been heavily impacted by invasive species of animals and plants brought over by visitors and invaders. You'll have to fill out a form on your arriving flight declaring any wildlife you might have with you and dogs are subject to quarantine.
Driving on Oahu is a little different than in Texas. For one thing, the speed limits are much lower. I'm talking 25 mph standard and only up to 45 on the highways. I was a bit of a fish out of water. The drives are unbelievably scenic and you're likely to spot chickens randomly crossing the road. Street parking is also very cheap (75 cents to $1.50 per hour at the time of this posting). Also, 99.1 is the station you'll want to set your radio to–hip hop and R&B hits from the 90s and 2000s with very few commercials. I was pleasantly surprised.
I recommend buying sunscreen once you get to the island (especially if you're trying to

travel carry-on only

) and looking for a bottle with a big "reef safe" sticker. The sunscreen we use elsewhere actually has components that bleach and kill the coral reef so please be mindful of that.
With the ocean literally all around Hawaii, it's not surprising that residents and businesses tend to be environmentally conscious. Water refill stations are common, as are plastic-free food service establishments. And plastic bags come at a cost (15 cents at the time of this posting).
The time will get you! Honolulu Standard Time was four hours behind CST in Houston, where I'm from and it took me most of the trip to get adjusted. I couldn't sleep past 6 am (10 am at home) the whole time and would often start getting sleepy round 8pm (midnight at home). The upside of that was that I could get an early start to all my activities and caught a few gorgeous sunrises, which is very helpful for hikes and sites that get crowded quickly. Definitely take the time change into account when planning.
I hope Oahu travel tips are helpful. If you have any questions I didn't address or Oahu knowledge of your own to share, please drop it below. Also, be sure to check out my Hawaiian vacation lookbook for full outfit details. What are your upcoming travel plans? As always, Thanks for reading!