Washington DC Weekend Travel Guide – Black Girl Magic Edition
Planning a weekend DC trip in 2023? Read this first for the best DMV activities, restaurants, and experiences, with a focus on Black businesses and culture. Last updated January 2023.
I have a love affair with the DMV area going back almost 10 years. Washington DC has been my most-visited US destination except for the handful of Texas cities I've lived in. There's just something about it. So I've had several girls' long weekend trips to DC full of #blackgirlmagic with my sisters and sister-friends.
Today's travel guide is a culmination of my favorite experiences across multiple trips to our nation's capitol, aka Chocolate City, with a focus on Black-owned businesses, to help you plan a quick DC getaway in 2023!
More domestic destinations for your 2023 travel planning: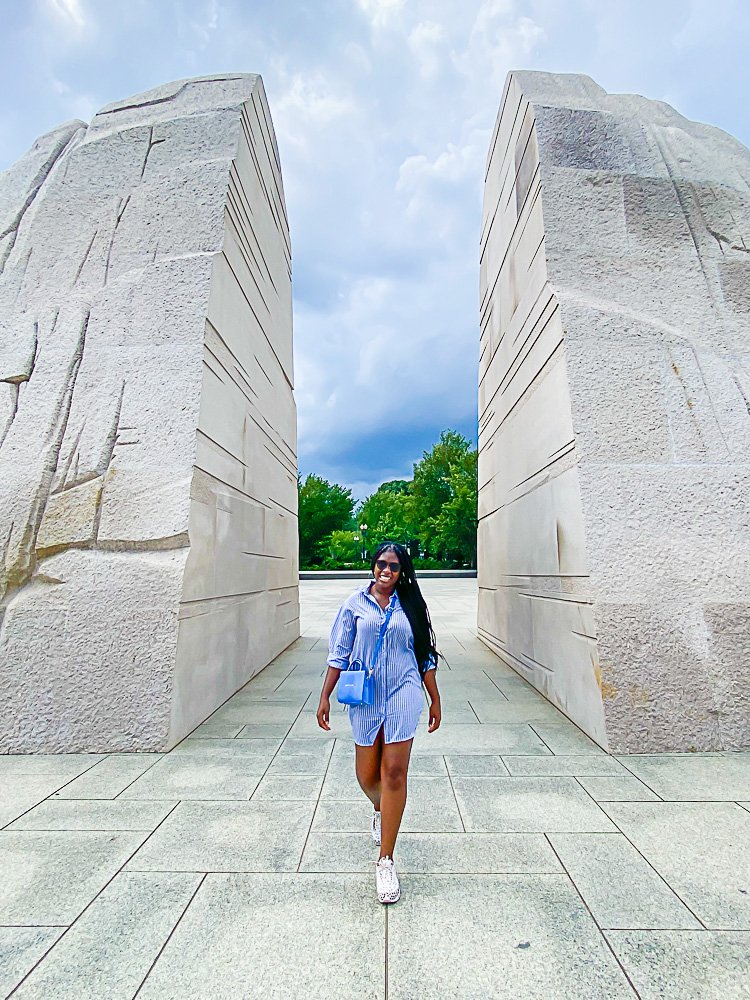 Table of Contents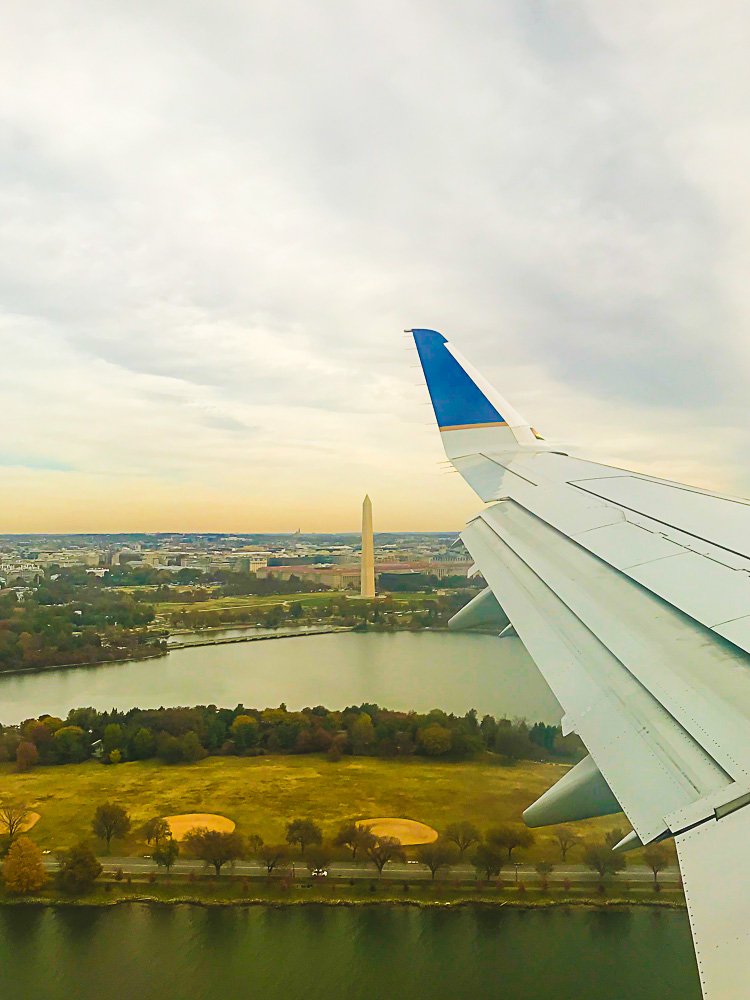 When is the Best Time to Visit Washington DC?
I have traveled to the DMV area in every season and really prefer the late spring or early fall. The scenery is absolutely gorgeous at both times and this part of the country has gorgeous drives through natural landscapes.
If you're planning to go to DC in the spring, try to time your trip to line up with cherry blossom season. The photo ops are not to be missed! When is cherry blossom season in DC? Roughly mid-March to mid-April is the best time to see the blooms. Check out the National Cherry Blossom Festival.
Autumn in the DMV provides gorgeous color-changing foliage that we just don't get down here in Texas. Temperatures are mild and it's a great time of year to hike or bike a DC nature trail. DC winters are cold, which kind of enchants me as a southern girl but does put a damper on some activities. And the summers are hot. Like…this can't be the same sun our ancestors marched under hot!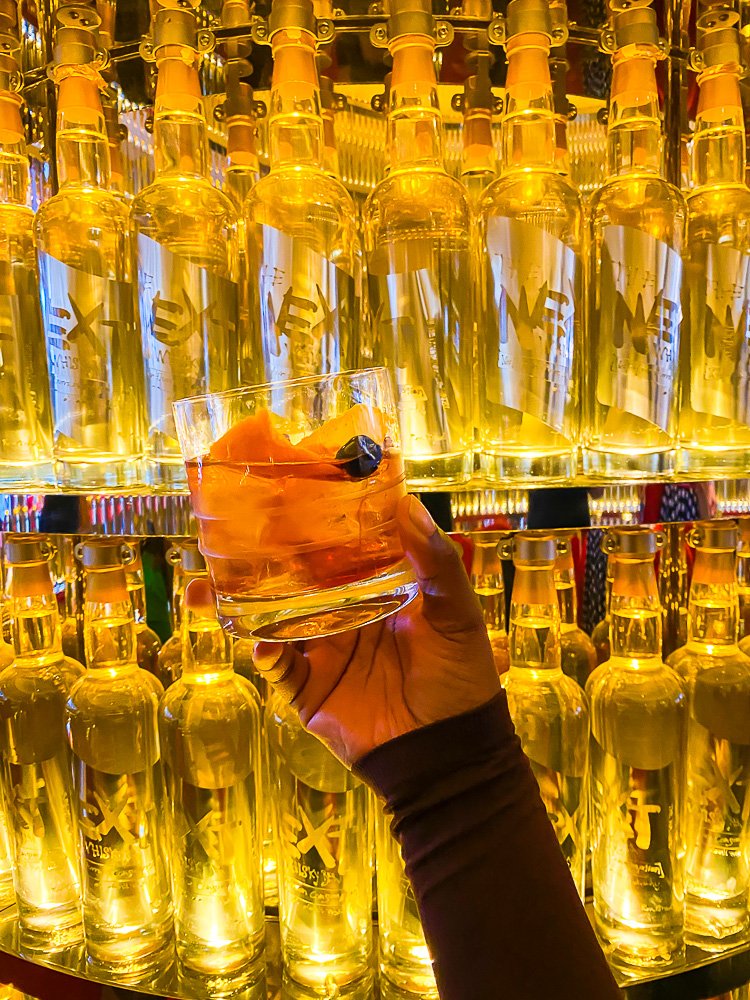 My Favorite Washington DC Restaurants
You know I live for a good meal and cocktail. So I tend to do lots of research to create a hit list of local dining spots when I travel. DC is no different. Here's a list of places I love to eat and drink when in The District, including excellent Black-owned restaurants.
I also highly recommend you check out Feed the Malik's Black-Owned DC Dining Directory as you flesh out your own trip. Let's get into where to eat in DC.
Ben's Chili Bowl is a DC fixture known for chili dogs, half smokes, and celebrity sightings. As such, you can expect a line but service is very quick. Black owned and literally a Washington landmark that has been around since the 50s.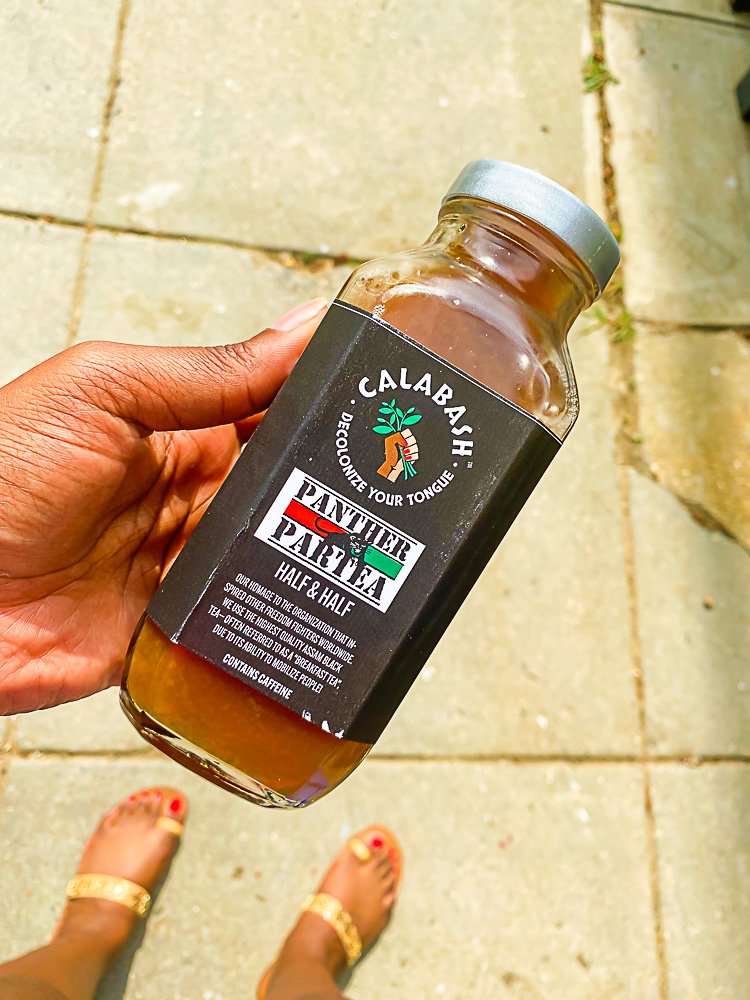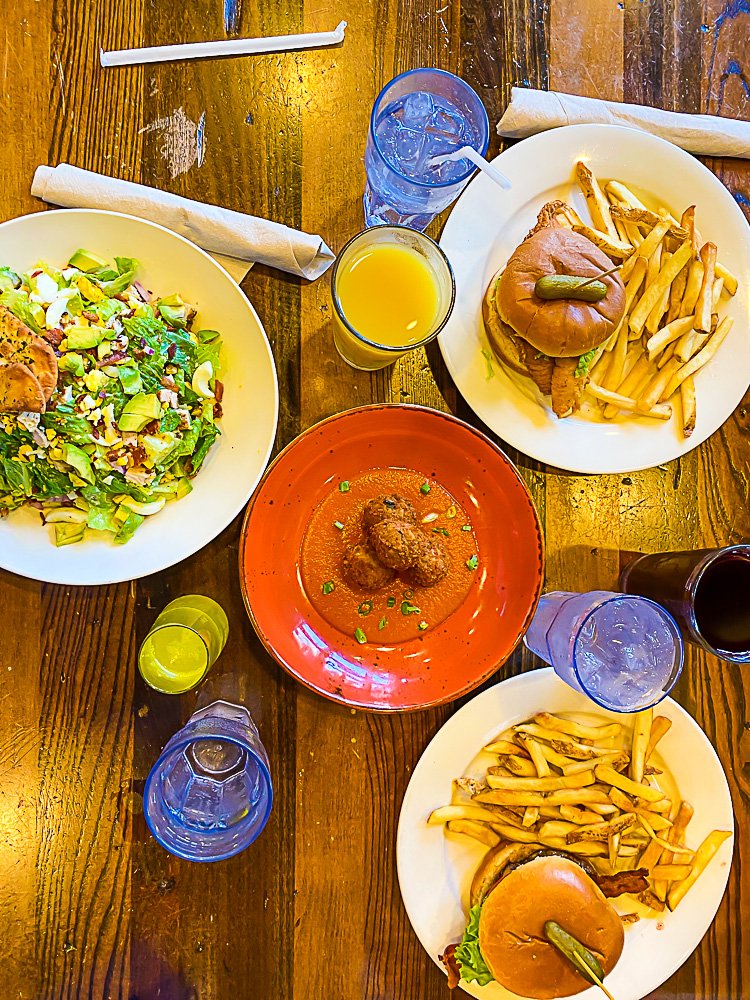 Busboys and Poets is a staple with lots of locations in the DMV area and has an expansive menu for all times of day. The vibes are on point and they have the right champagne to OJ ration in their mimosas so you can even hit them up as a DC brunch spot.
Calabash Tea & Tonic is a Black woman-owned tea shop and cafe with delicious food and drink options to enjoy onsite or take to-go. I recommend the Panther Par-tea and a consult to find the perfect herbal tea blend to buy and brew at home. There are two locations–in Shaw and Brookland.
Georgetown Cupcake is the iconic cupcakery near Georgetown University. Even before capacity limits and social distancing guidelines, they have had lines out the door. I have too many flavor faves to even attempt to list here. There's also a location in Bethesda and they ship nationwide. Ask me how I know!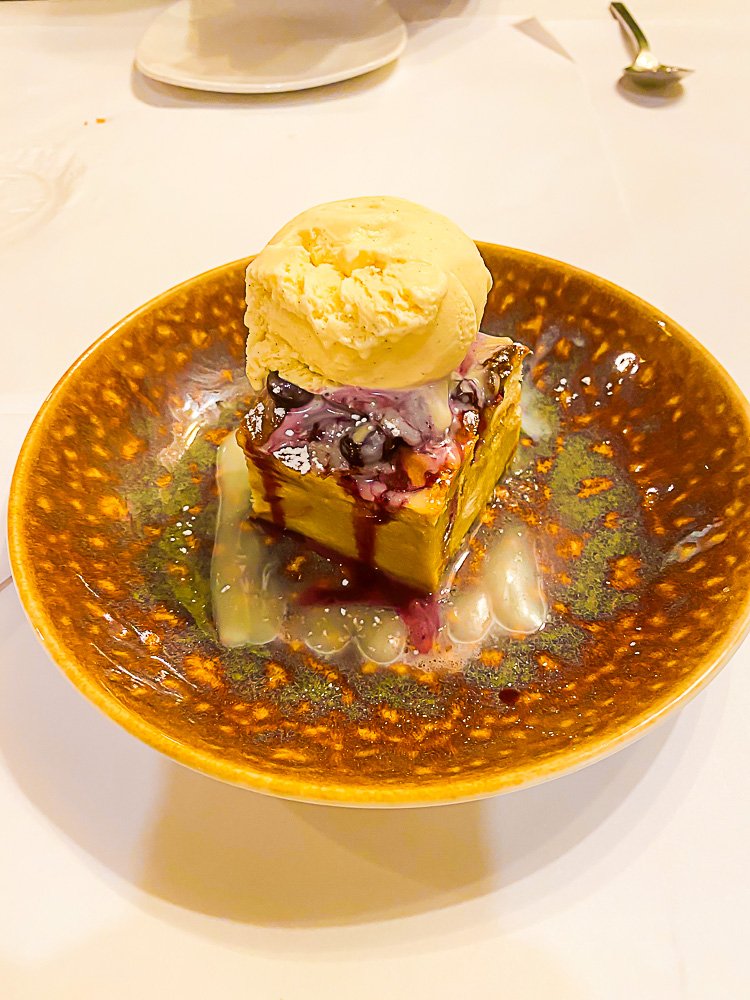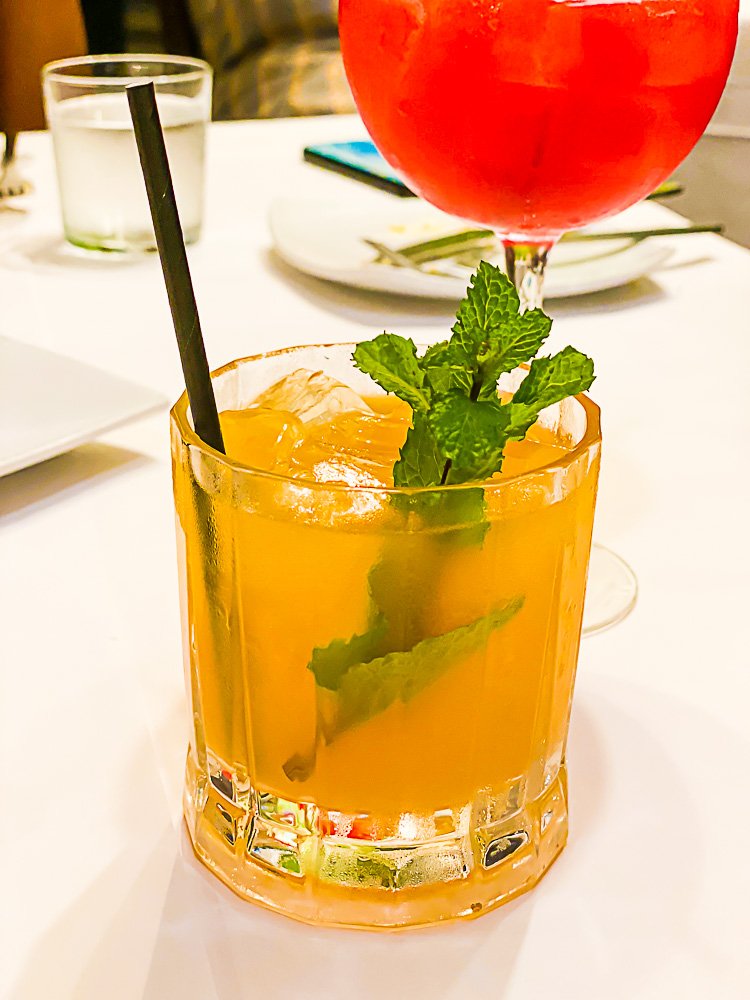 Georgia Brown's is the place to go for upscale dining with a down-home feel. It's Black-owned and just a couple of blocks over from Black Lives Matter Plaza. I recommend the fried green tomatoes and blackened salmon. Don't skip the cornbread with honey butter.
Here's the Scoop Ice Cream has unique ice cream flavors and Jamaican patties! I can't think of a better combination. This Black-owned DC ice cream spot is within walking distance to Howard University.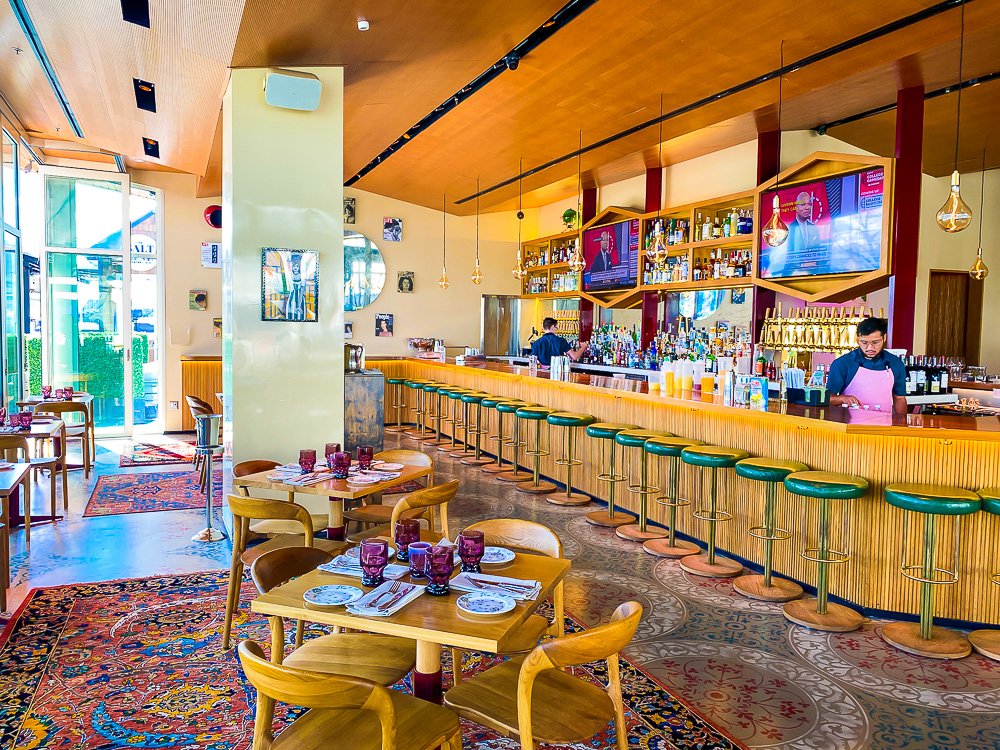 Jackie American Bistro is a beautiful waterside restaurant with colorful retro-inspired decor and a terrace. Former first lady Jackie Kennedy is the inspiration here and you'll see here reflected in the artwork and aesthetic. Go for a DC girls brunch and order the salmon caesar salad.
Marvin is a lovely live music bar and restaurant with two stories dedicated to DC native, Marvin Gaye. They are currently closed but I highly recommend penciling in a visit if and when they reopen. The pandemic has hit the dining industry hard and I am so hopeful that Marvin's is not a long term casualty.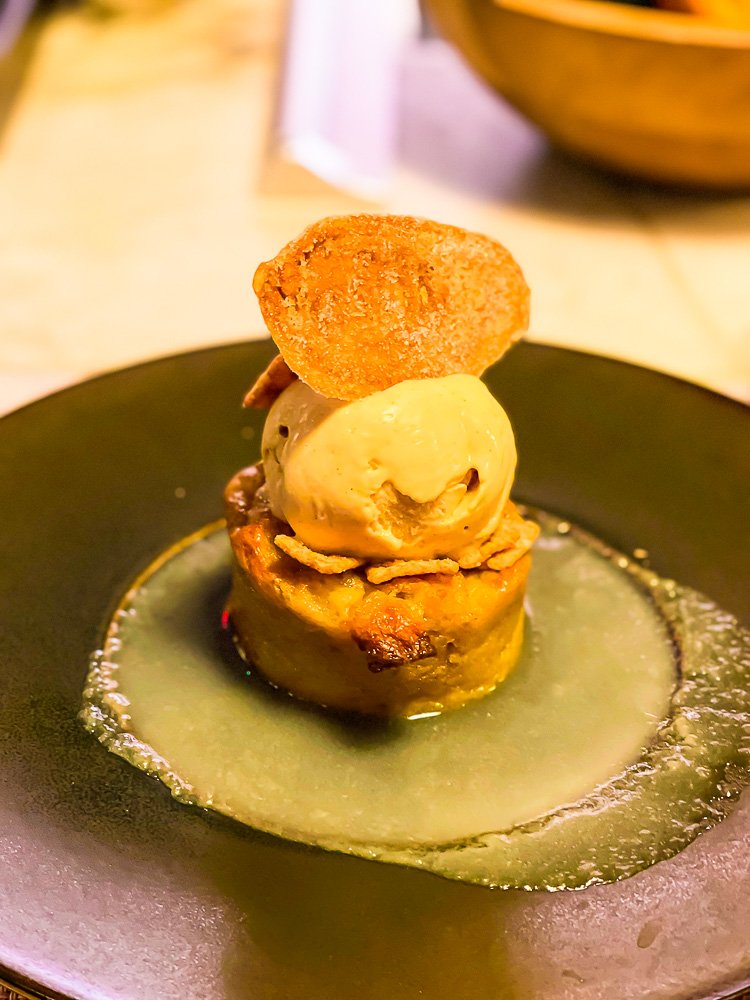 Michele's is located inside The Eaton (more details below) and serves French-American food as well as creative cocktails and mocktails. The Michelin-starred chef actually has Houston roots, which must be why I enjoy the food so much!
Nando's is a chain not unique to DC but that's where I got my first taste. They specialize in peri peri chicken and South African influences are apparent in the decor as well as the food. If you go to DC during the summertime, get the blood orange mango lemonade.
Roof Terrace Restaurant inside The Kennedy Center is definitely worth a stop if you're taking in a show in the area. Come for the bougie and flavorful menu, fantastic service, and beautiful views of the DC skyline.
Service Bar is a solid DC night move. I can't give you a #blackgirlmagic DC guide without letting you know where the Black young professionals hang out in DC, right? This is a great starting point. Did I mention it's Black owned?
The Mirror is a classic speakeasy with an unassuming entrance, stellar cocktails, and good music.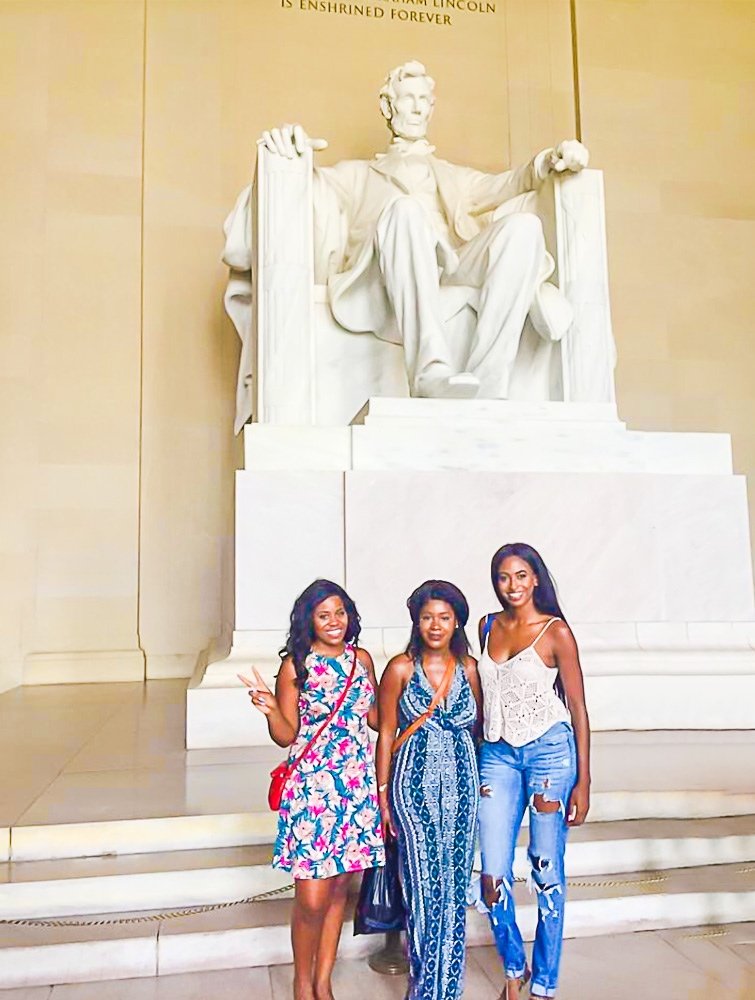 DC Monuments and Museums
If you're planning what to do in DC for just a weekend, chances are a museum or landmark is on your list. These DMV attractions are generally free to visit and can fulfill anything from a simple photo op to hours of exploring, depending on what you can squeeze in. In my opinion, these are the Capitol monuments and museums worth visiting.
Mary McLeod Bethune Statue honors the late civil rights leader and educator and is located in Lincoln Park. I consider it a must-see as the first monument for a Black woman in a public park. To learn more about her, check out the National Archives for Black Women History, also in DC.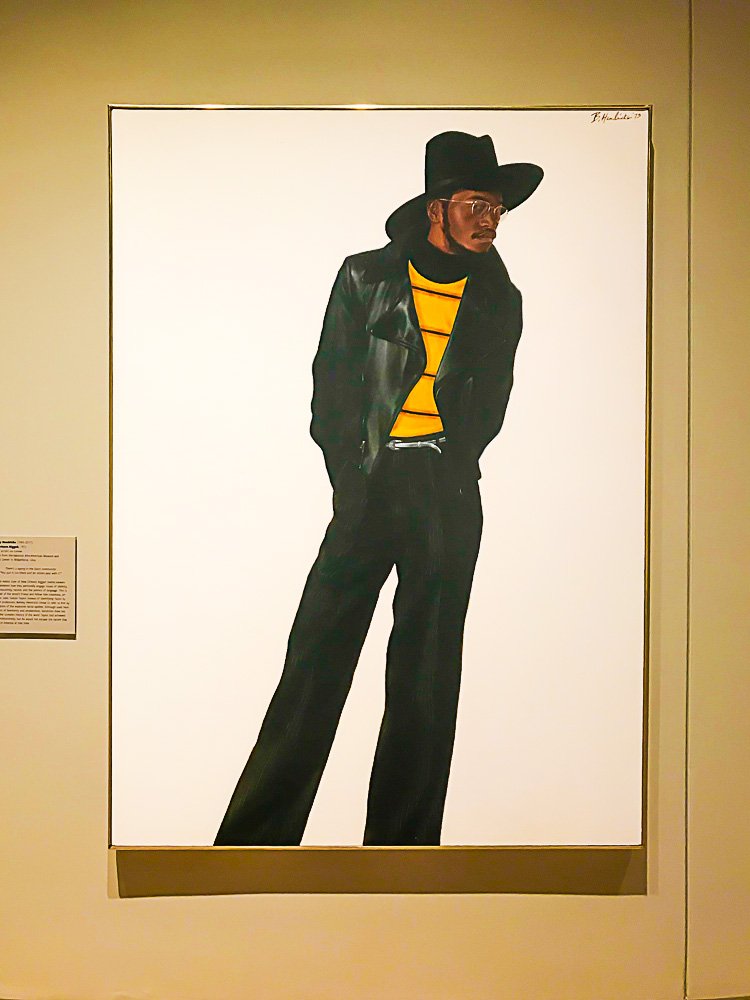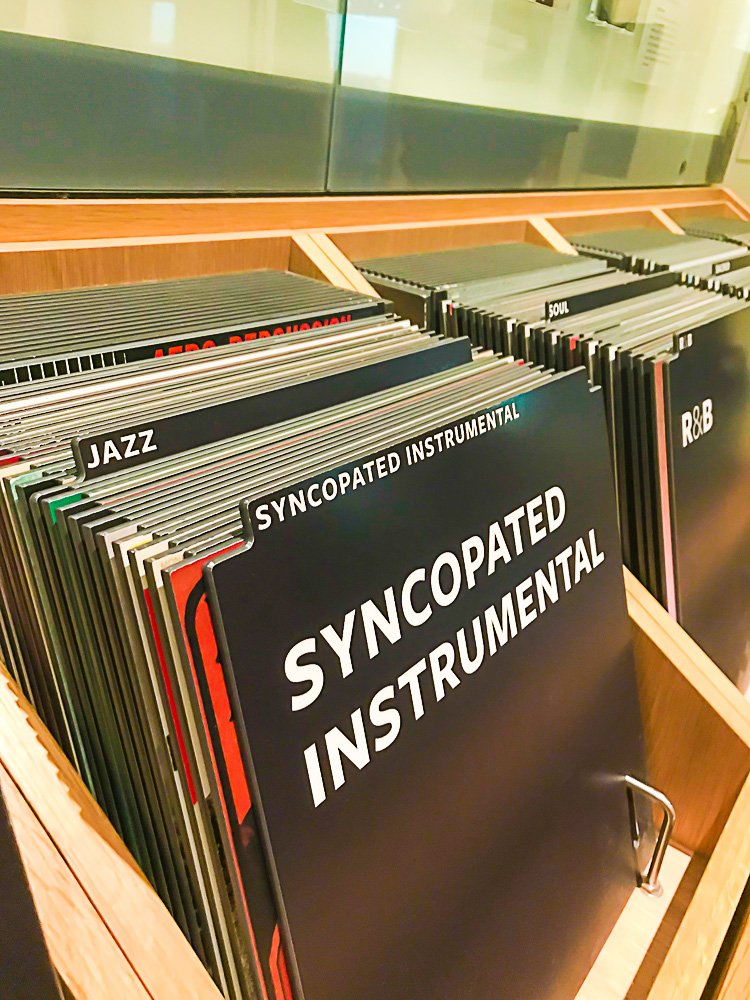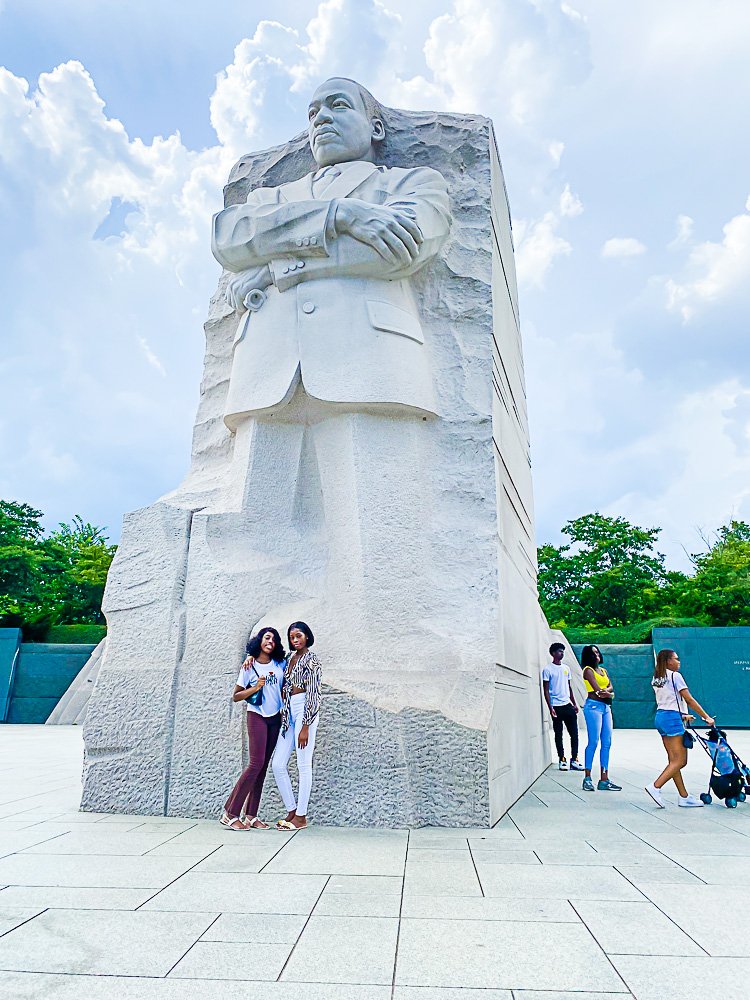 Martin Luther King, Jr. Memorial is known for the statue of Dr. King depicted as the stone of hope out of a mountain of despair but is actually an entire park with a walkway lined in some of his notable quotes near the Potomac River and overlooking the Tidal Basin.
National Museum of African American History and Culture honestly deserves it's own standalone section if not a whole post. This is an impressive, immersive and ever-evolving account of Black culture in America that doesn't shy away from any part of the truth of our history here. It is both wrenching and validating.
The first time I went, it was pretty easy to get a pass as a walkup visitor. Right now, they are only open to those with timed-entry passes, which are free and must be acquired in advance. Click here for how to visit the National Museum of African American History and Culture in 2023.
National Museum of African Art showcases art that honors and/or originates from The Continent with exhibitions centered around specific time periods, materials gender representation, and perspectives, from ancient to contemporary. They're officially reopened since their pandemic closure and you can review in-person and online exhibition options here.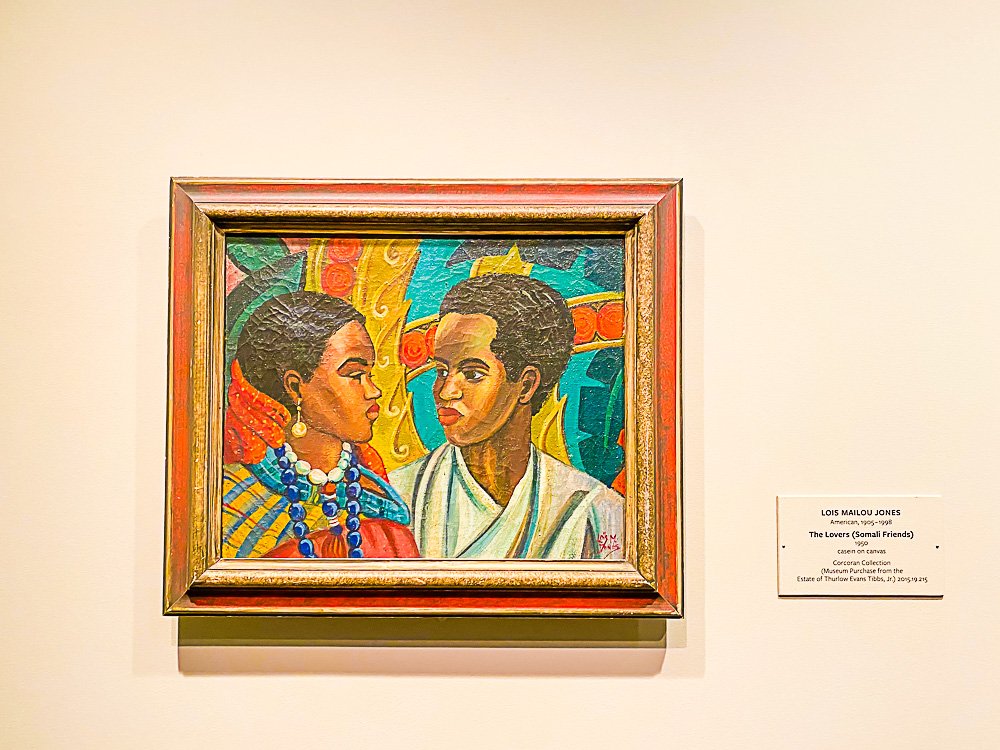 National Gallery of Art and Sculpture Garden encompasses two buildings and an outdoor garden. I gravitate toward the modern art in the East Building but you can easily spend several hours combing the entire gallery, not even including the sculpture garden.
National Museum of Women in the Arts focuses on works by women artists in various mediums and includes dedicated exhibitions to specific artists both past and present.
National World War II Memorial – The first time I visited the National Mall, I was overwhelmed by all there was to see and couldn't even take in the solemnity of this particular monument. Go if you get a chance to and be sure to find your home state in the lineup.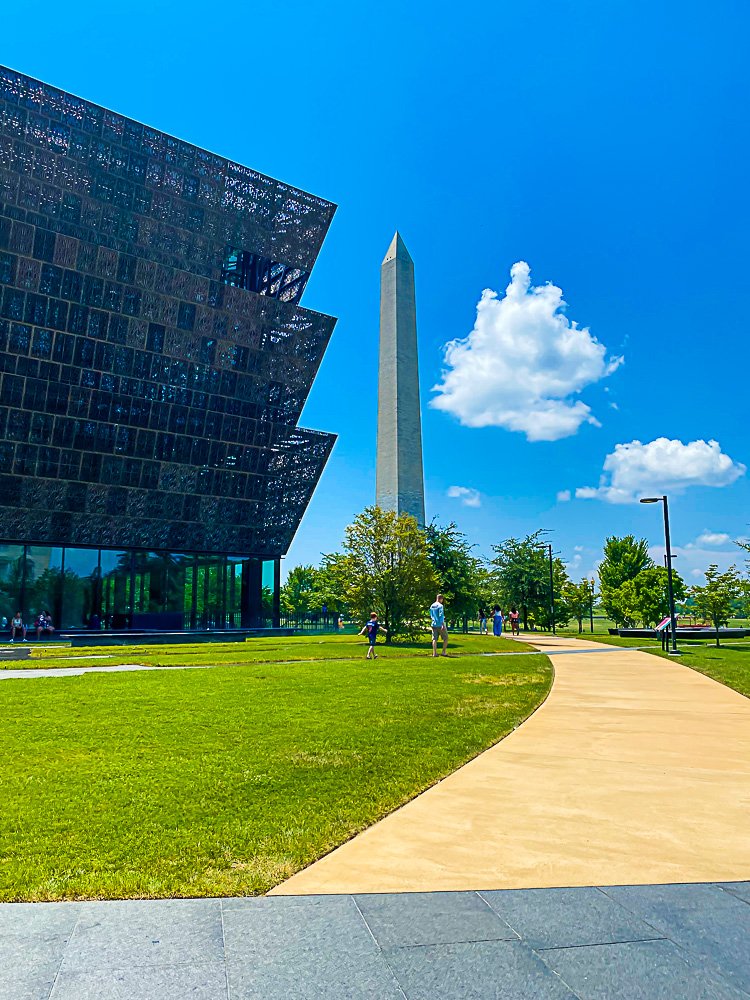 Washington Monument can be seen from many spots, including your plane window if you fly into Reagan (DCA) but is worth an up-close visit. You can go inside and all the way to the top via elevator.
White House is an obvious DC bucket list item. I have only done drive and walk-by looks at it but hope to do an internal tour once they're available again.
This list of DC memorials, museums, and monuments is based on my personal visits and certainly not exhaustive. There are many many more to check out. Check out the full directory of monuments in DC.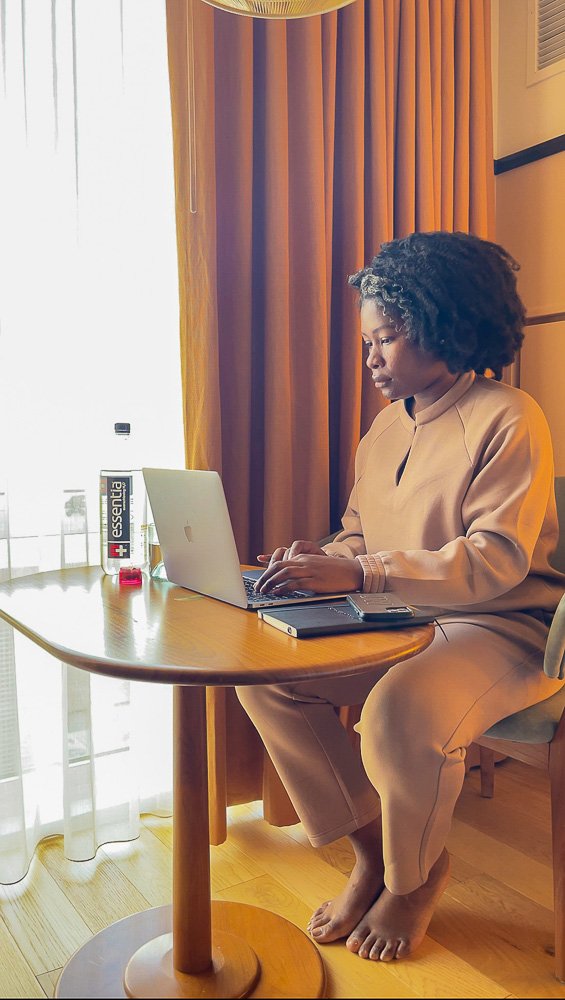 Where to Stay
Which DC hotel is the best for business travel? I've stayed at a few DC-area hotels whenever I'm not visiting family and my favorite has been The Eaton. As a remote worker and solopreneur, I love the expansive co-working space. And there are several onsite restaurants, including a rooftop, speakeasy, grab-and-go cafe, and French-American eatery with a Michelin-starred chef!
The rooms at The Eaton are gorgeous and they're located within walking distance to lots of nightlife and eateries and just a short drive to the monuments.
When I have traveled to DC by myself or for business, hotel prices were about on par with other parts of the country I've been to. Most times, I stay with someone I know, though. I would liken it to a visit to New York but it's definitely not as pricey as say, Oahu, HI.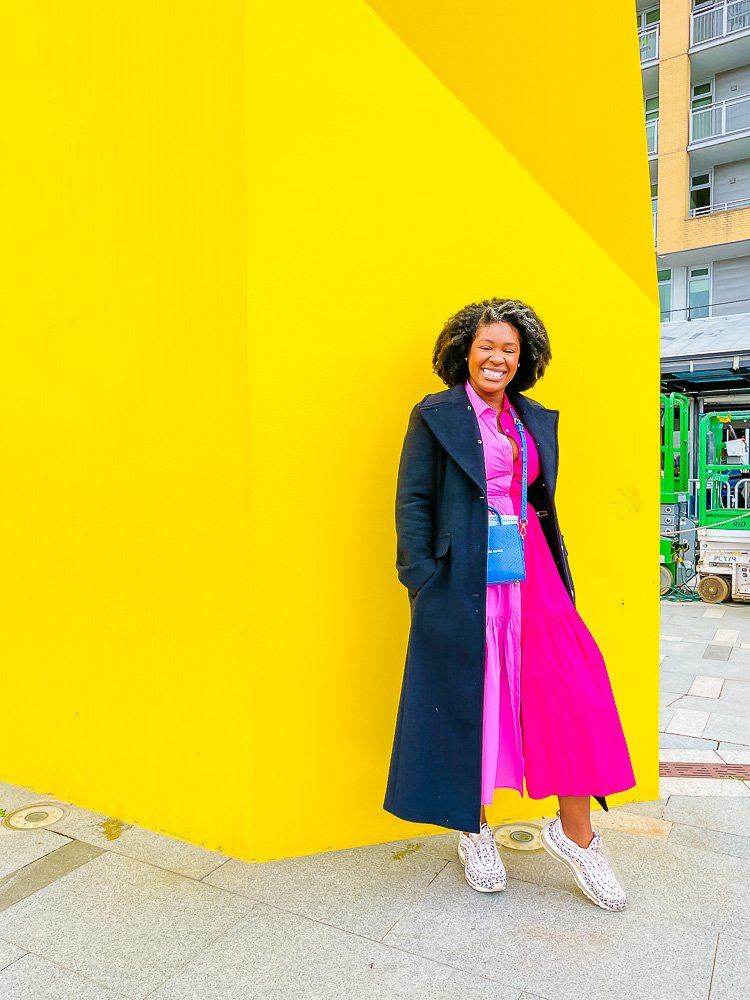 What to Pack for a Weekend in the DMV Area
DC has all four seasons, with the summers and winters being pretty severe. In fact, the past couple of years have seen heat waves and deep, bitter freezes. What you pack will largely depend on your activities but I recommend at least one dressy look for drinks and/or dinner. DC nightlife is vibrant and there is always an event happening.
If you plan to visit any of the monuments, memorials, or museums, pack comfortable walking clothes and shoes. Getting to your desired site from parking can be a hike and, of course, you'll do a fair amount of walking once there.
And although we think of DC as an urban, cosmopolitan destination, there are lots of parks and nature trails so pack your hiking shoes and athleisure for that. Even if you're visiting the DMV area during the cold winter months, you can likely get away with packing just a carry on for DC. Just wear your Oliva Pope pea coat and boots on the plane.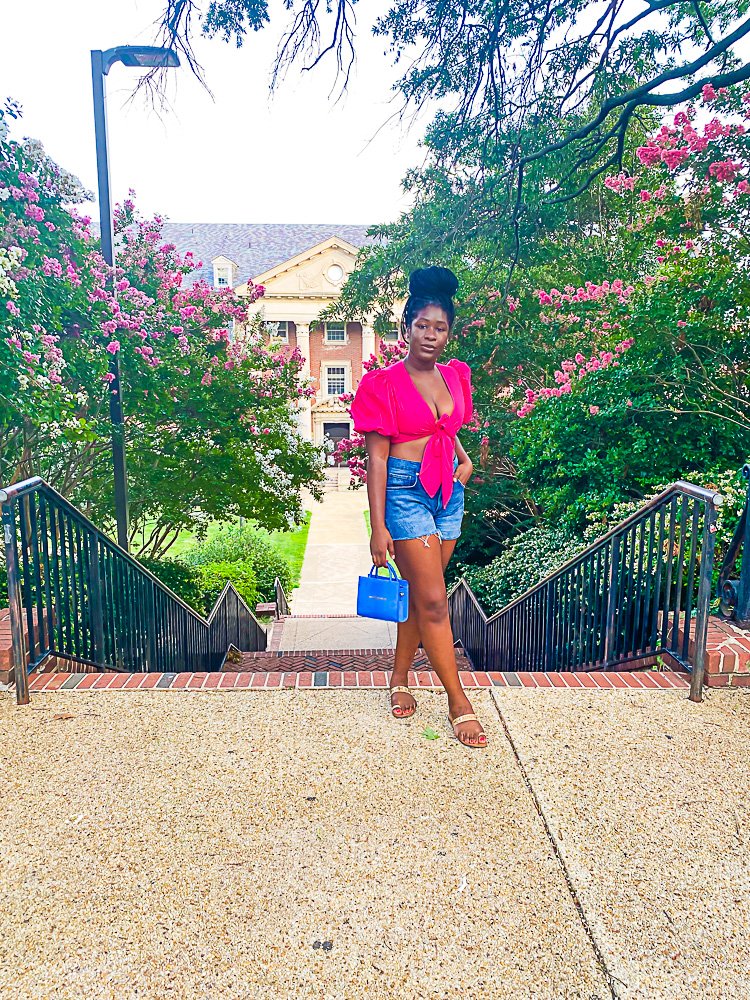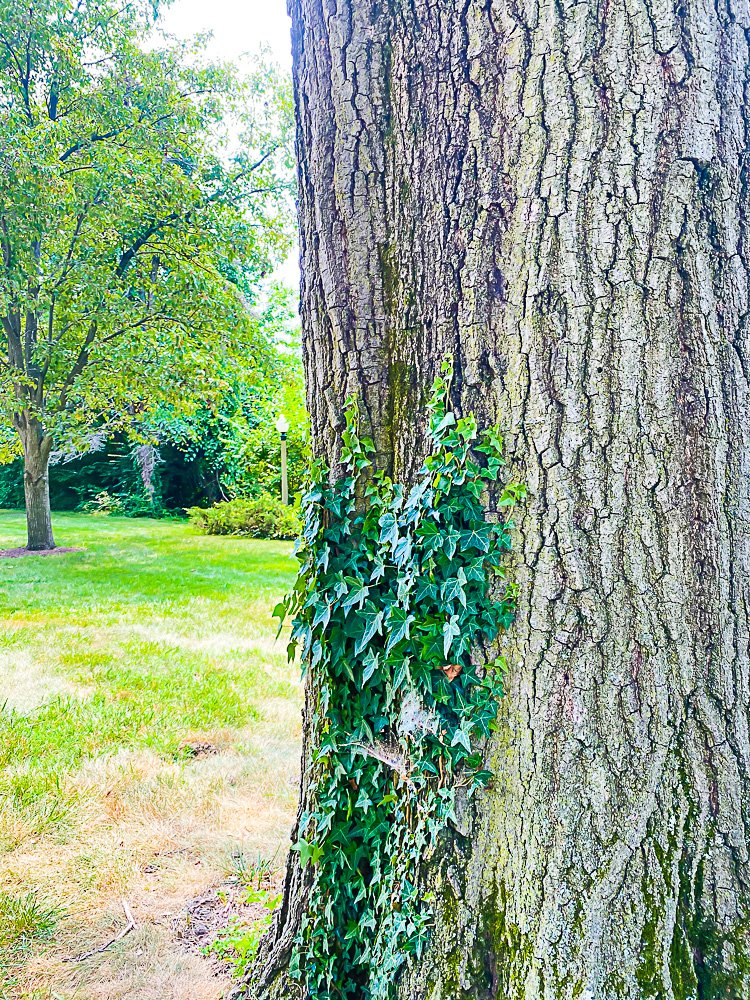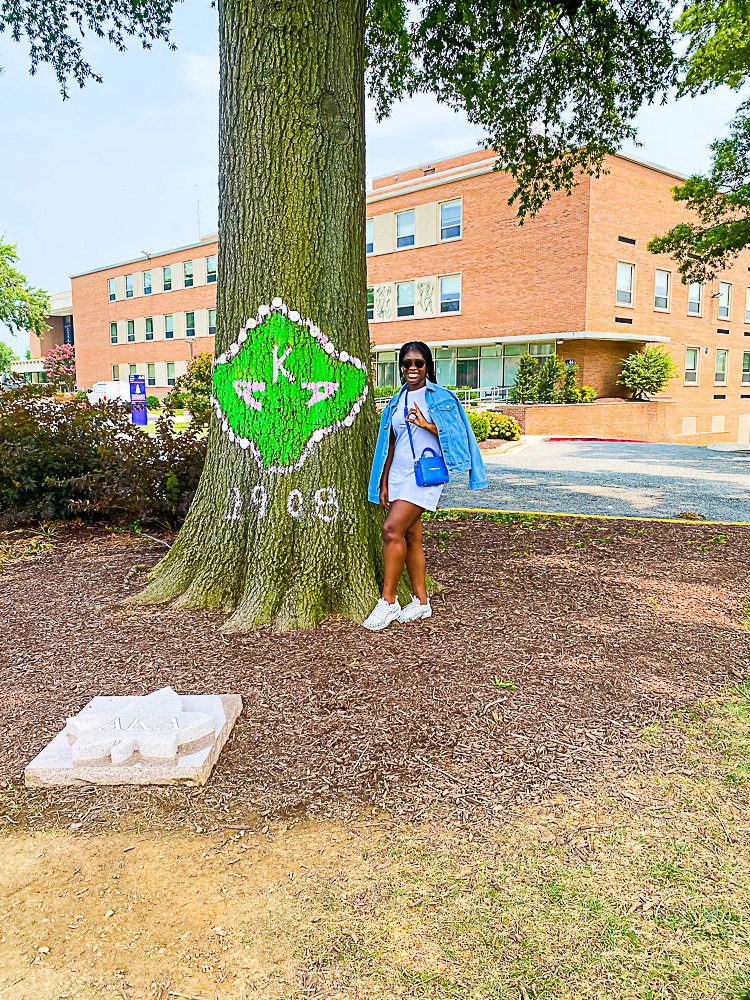 Black Girl Magic Things to do in DC
There are plenty of things to do in DC, even during Covid. Here are a few ideas to add to your DMV weekend itinerary, with a focus on Black culture and Black-owned business to check out in the area.
Above all, I recommend you spend money with Black-owned businesses in historic DC neighborhoods. Gentrification is a nationwide problem that is erasing the cultures and presence of people of color from neighborhoods they've lived in for decades and sometimes over a century. Shopping and dining with Black and POC-owned businesses in their locales is an important part of the pushback.
As a resident of a historically-Black neighborhood in Houston, this issue is top of mind for me.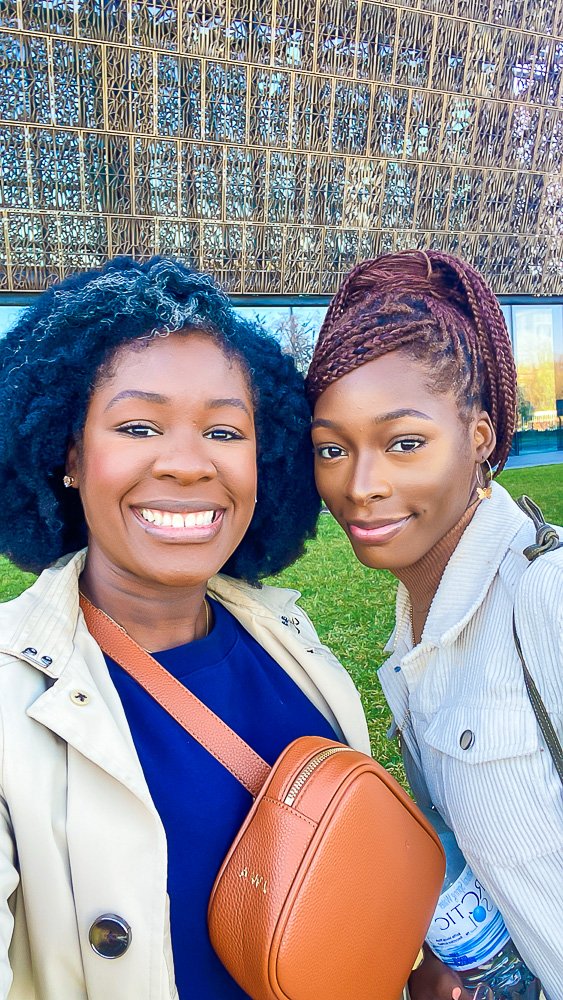 Tips for Visiting Chocolate City
Why is DC called Chocolate City? From the 1950s up until 2011, DC was a majority-Black city. The term Chocolate City is used in Black circles so, even though I first started going to DC in 2011, I have always heard it regarded as such.
Is DC expensive to visit? As any DC-resident will tell you, yes, DC is expensive. There are lots of free things to do, as noted above, but it's not a cheap destination. Read my tips for traveling on a budget and keep an eye peeled for flight deals.
Should I rent a car in DC? If you plan to visit sites in and around, DC, and won't just be staying within city limits, I recommend renting a car. Keep in mind that parking is primarily parallel street parking in garages.
How to get around as a tourist in DC? If you don't rent a car, you can rent a bike. DC is a very bike-friendly city. You can ride scooters by the hour in the downtown areas. Ride-share options are also abundant and there's also public transit in the form of buses, DC Metro subways, and MARC.
I hope you found this DC travel guide helpful. If you have questions about anything I might have missed, let me know in the comments. And sharing is caring, so pin this post of how to spend a weekend in DC area over on Pinterest. Thanks for reading!