The Ultimate Houston Visitor's Guide from a Native Houstonian
Fill up your Houston, Texas travel itinerary with these Houston Have To-Dos from a native Houstonian and travel blogger! Originally published January 2017. Last updated August 2023.
In Houston, like many other big cities in the South, you get the best of both worlds. There is no shortage of urban amenities and the simple life is just a stone's throw away. We were raised to say "Yes, ma'am/sir." We had Go-Western days in grade school.
We keep cowboy boots in our closets not just for the Beyoncé concert as well as designer pumps. It's a good mix that feels like home to me. I love my city and will gladly elaborate to anyone who will listen! So you're in the right spot if you're new in town or planning a trip to Houston. Let's get into this Black girl's guide to Houston, Texas!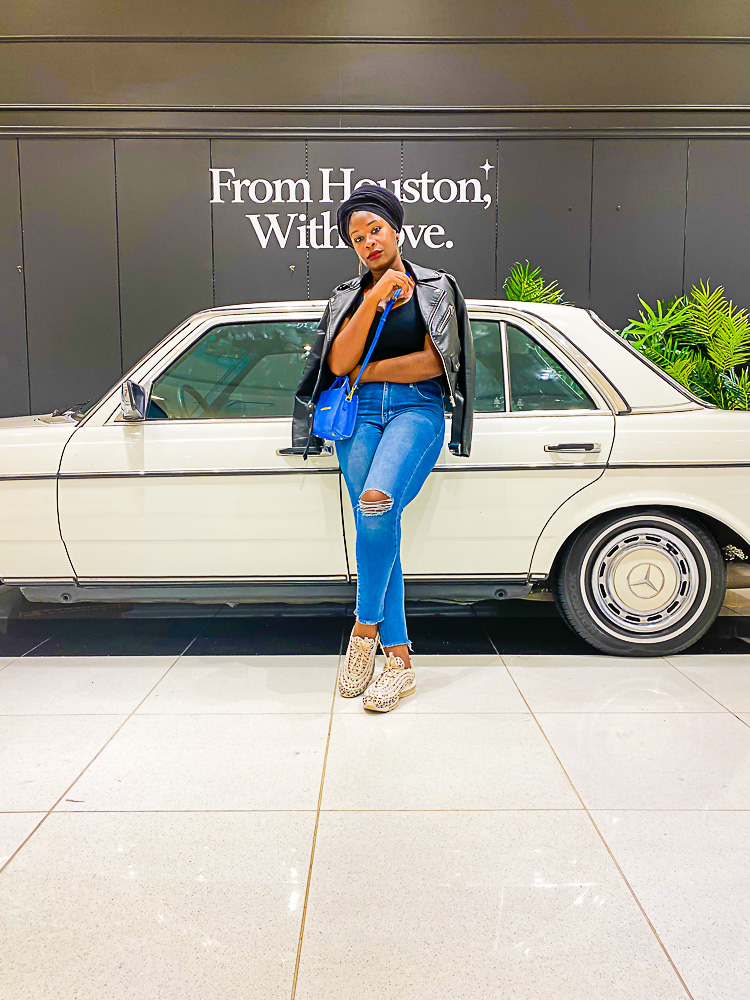 Houston (pronounced YU-sten) is also called "The Bayou City" or "H-Town," for short. And while you might see us throw up the H symbol to rep the city or celebrate our WORLD CHAMPION HOUSTON ASTROS, don't refer to this place as "The H" as that's a dead giveaway for an out-of-towner.
If you enjoy this city guide, you'll love my Getaway Houston Girls' Weekend Recap, too!
Table of Contents
How big is Houston? Houston is a big city by just about every metric. 2.3 million Houstonians across 665 square miles make for the third largest city in America and on track to become the second. Being a native Houstonian is becoming rarer and rarer these days as our population is skyrocketing with transplants from the Midwest, East and West Coasts.
Our population is also incredibly diverse. We are the Culinary and Cultural Capital of The South and have the variety of languages, food, and more to back it up. There's even more when you factor in the greater metro area of cities like Katy, Sugar Land, Pearland, Cypress, etc.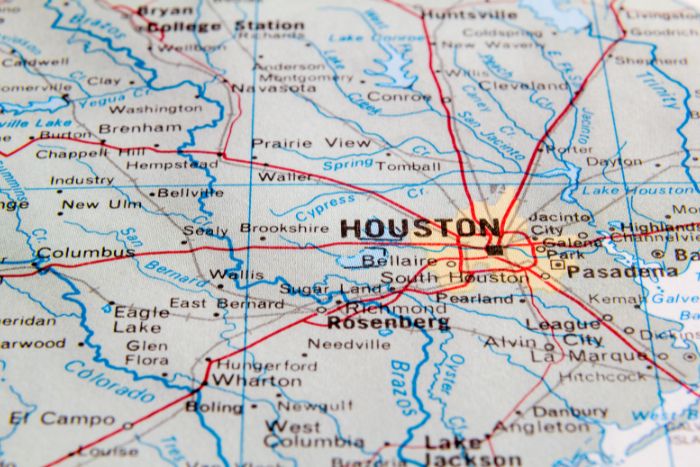 Getting to Houston
Houston is located in Southeast Texas, not far from the Third Coast, aka the Gulf Coast. We're just about one hour from the beach in Galveston. You can easily take a road trip to Houston from major Texas cities like Austin, Dallas, or San Antonio in four hours or less. Or even New Orleans, Louisiana in six hours.
Which airport should I fly into for Houston? By plane, you'll fly into either Houston Hobby (HOU) or George Bush Intercontinental (IAH) airports. HOU is the smaller airport about 10 miles from downtown and Houston IAH is larger, with more routes and airlines, and just over 20 miles from downtown. If you're flying into Houston on business, it's possible you might arrive via Sugar Land Regional Airport (SGR).
Here's how to catch a flight deal to Houston or anywhere else you want to go.
Bus companies like Greyhound, Megabus, and Vonlane also service Houston and typically drop you off downtown. Vonlane is a luxury bus company unique to Texas.
Check out destinations within driving distance like Bryan's Messina Hof Winery and Shreveport/Bossier City!
When is the best time to visit Houston, Texas?
The short answer is crawfish season! Longer answer, Spring and Fall. If you are not used to heat and humidity, avoid coming to Houston in the summer. That's easier said than done because our warm weather truly lasts from about March to early December. We usually can wear sleeveless and sandals on Christmas Eve!
What is Houston weather like? Houstonians would describe it as "funny acting" or "sometimey," which is to say unpredictable. We have heat waves, hail, hurricanes with flooding, tornadoes, and the rare freezing storm. Sometimes this all happens within the span of a week! So check my packing tips below.
In case you're going to Houston for Renaissance World Tour, you're in luck because Houston weather end of September is typically cooler with highs in the 80s and lows in the 70s.
More Favorite U.S. Cities Guides
Chocolate City AKA Washington D.C. Guide
Girls Weekend in Phoenix, Arizona
Unapologetically Black New York City Itinerary
Houston Hotels
Wondering where to stay while visiting Houston? There are great lodging options in every part of town so I'll just run down a few. If you're seeing a show in Houston's Theatre District, I highly recommend the Lancaster Hotel. The rooms are gorgeous, service is great, and it's conveniently located. The Four Seasons, C. Baldwin, and The Laura Hotel are nice upscale options nearby and Embassy Suites is a solid budget-friendly one.
Uptown Houston is home to lots of great shopping and dining, I recommend the Westin or JW Marriott in this area. And if you're looking to be in the Midtown, Montrose, or Third Ward area, check out Wanderstay Hostel* or Wanderstay Boutique Hotel*–both Black woman-owned!
What are the best Houston luxury hotels? Hands-down, the most popular luxury hotels here are The Houstonian, Hotel Zaza, The Post Oak Uptown. The Marriott Marquis is also a great choice for Houston staycation or vacation.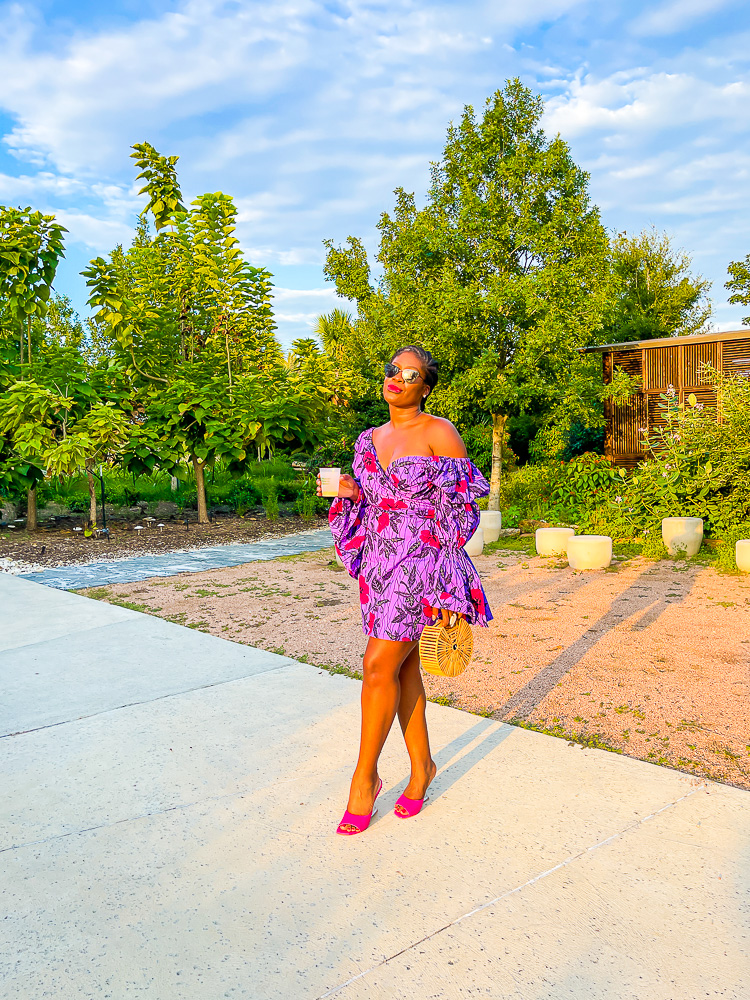 What to pack for my Houston trip?
Check the weather forecast twice before you come down! As far as what to wear in Bayou City, we tend to be on the dressier side of the spectrum. This is not a very walkable city, so you won't need to worry about sensible shoes. Here's my Houston women's packing list.
Haircare Products are a must because the humidity here will cause your baby hairs to frizz and your wand curls to fall quickly!
Handheld Fan
Cosmetics and Toiletries–grab your long wearing and matte finish products to stand up to the weather.
Daytime Outfits like athleisure, sundresses, or jeans and tanks
Nighttime Outfits should be a bit dressier depending on your venue
Power Bank to keep your phone charged as you run around. The city is spread out so you may go long stretches without getting back to an outlet.
Small Handbag that zips or snaps shut to deter pickpockets in touristy areas. Especially if you're going to one of our entertainment venues where small and/or clear bags are required!
Sunglasses
Sunscreen preferably SPF 50 or above. This ain't the same sun our ancestors marched under!
Swimsuit and Coverup if you're hitting up one of our pool clubs or the one at your hotel
Travel Credit Card to get reward points for every purchase
Walking Shoes if you plan to go sightseeing, to a museum, or to one of our beautiful parks
What do you wear in the Houston heat? Post up indoors with the AC and ceiling fan going and you can wear anything. But if you're doing a patio brunch or outdoor activity, I recommend shorts, sandals, and sunglasses. And Houston girls love to wear sundresses!
Driving in Houston
To experience Houston like a local, you should rent a car and drive. That said, be prepared for huge highways, traffic, and potential road rage.
What are Houston drivers like? In one word, vindictive. Despite the southern hospitality, we take abrupt lane changes personally. You definitely need to drive defensively here and use your horn sparingly.
Rideshare apps like Uber and Lyft are widely available but not the most cost-effective option for extended periods of time. You can check out B Cycle bikes to get around on two wheels. And public transportation via the Metro system is also available.
Where to Eat in Houston
H-town is known for good food and we have the best Tex-Mex food plus pockets of culture all throughout the city and surrounding areas so you can get authentic African food from across the continent, Vietnamese, Soul Food, Mexican, and more. *My Houston Black-owned restaurants to try are marked with an asterisk!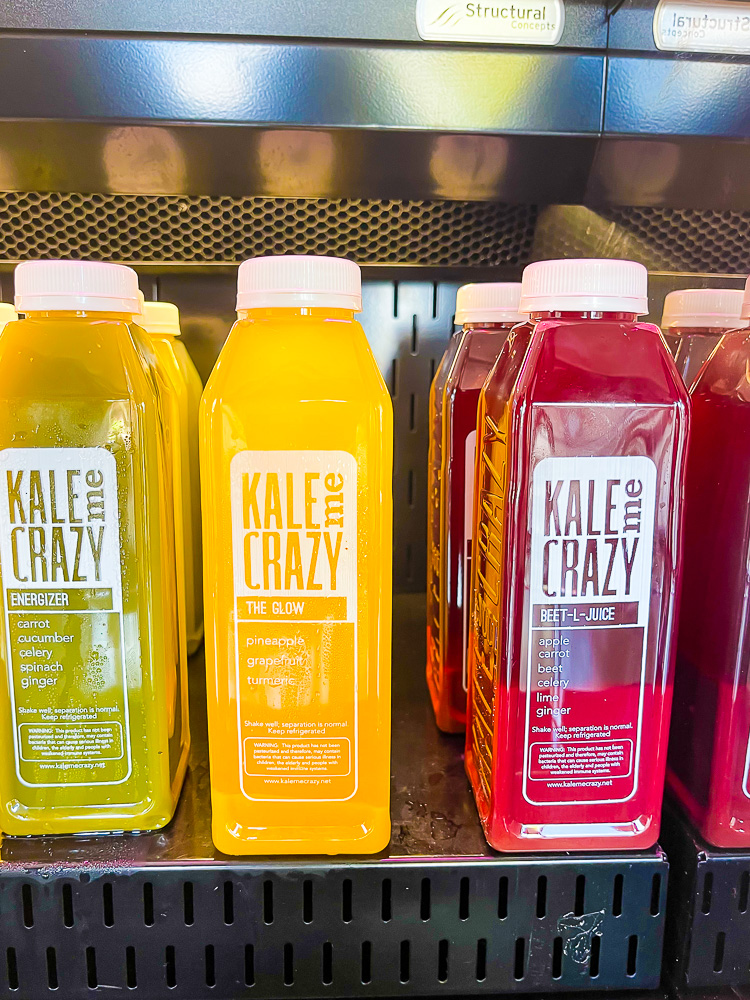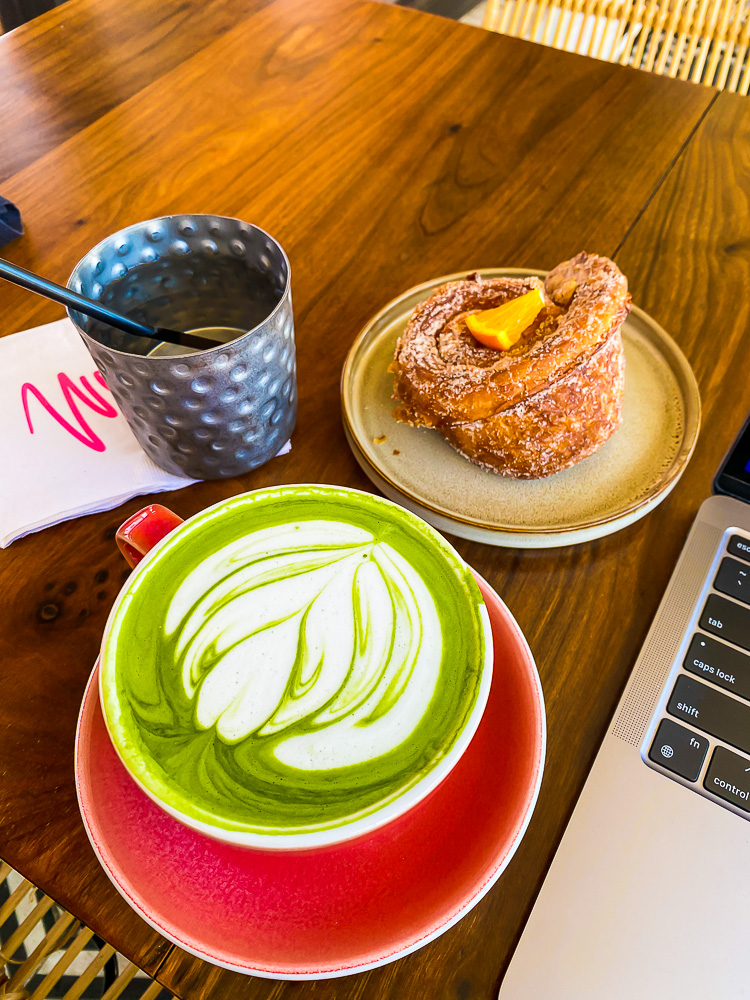 Start your day with local Houston eats at one of my favorite cafes and healthy food spots.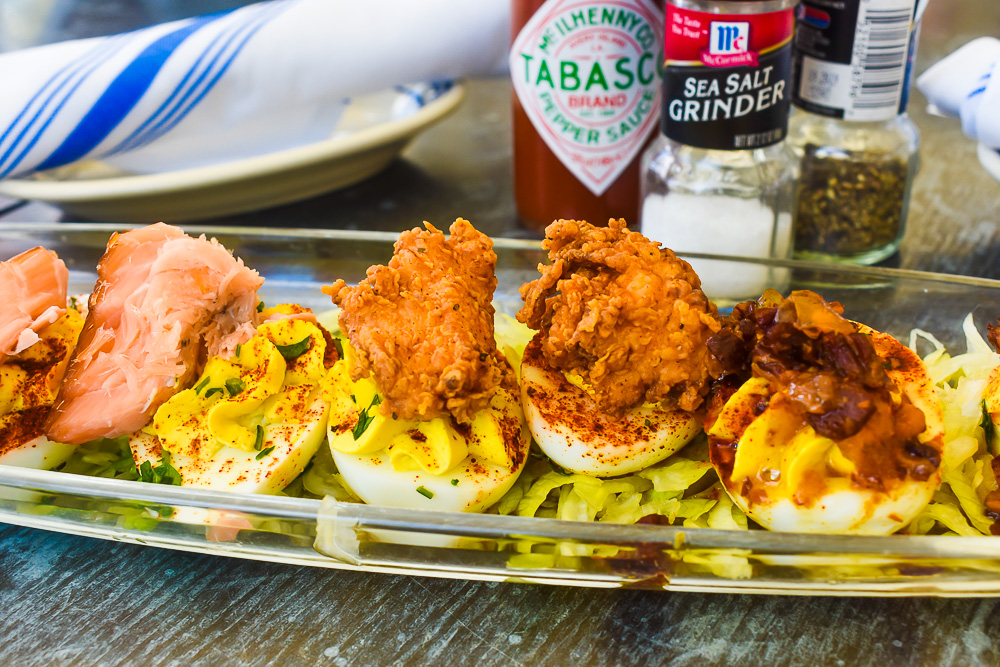 Houston's brunch scene is legendary and Sunday Funday is an all-day affair! So let's get into breakfast and brunch spots I highly recommend. Everybody is visiting Houston nowadays so lines can be long and reservations are recommended.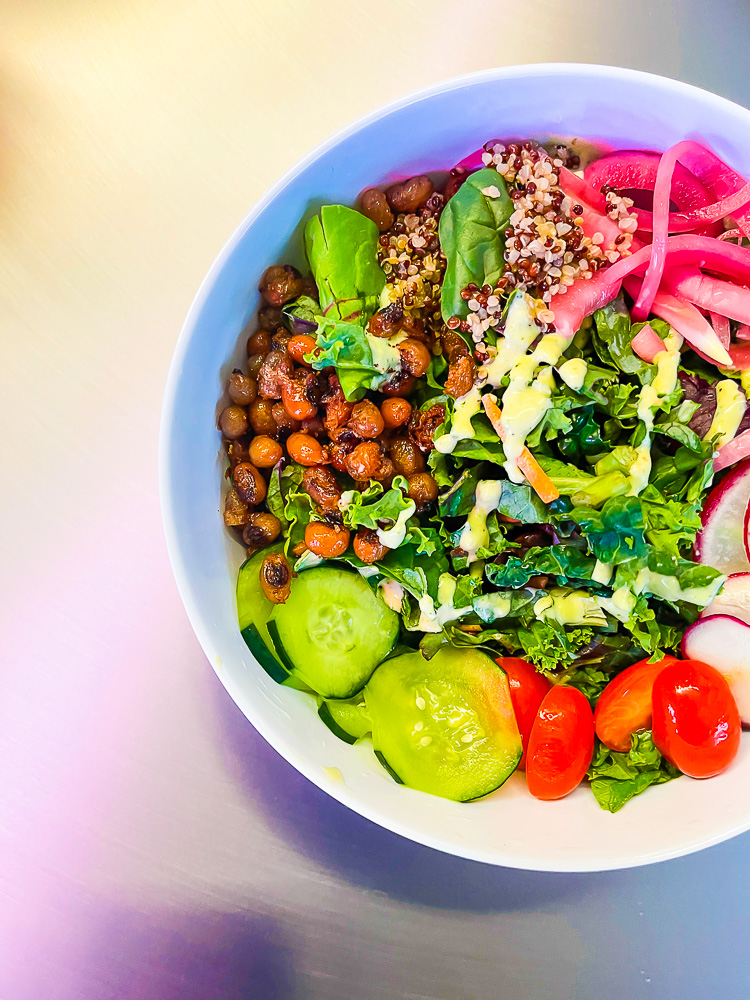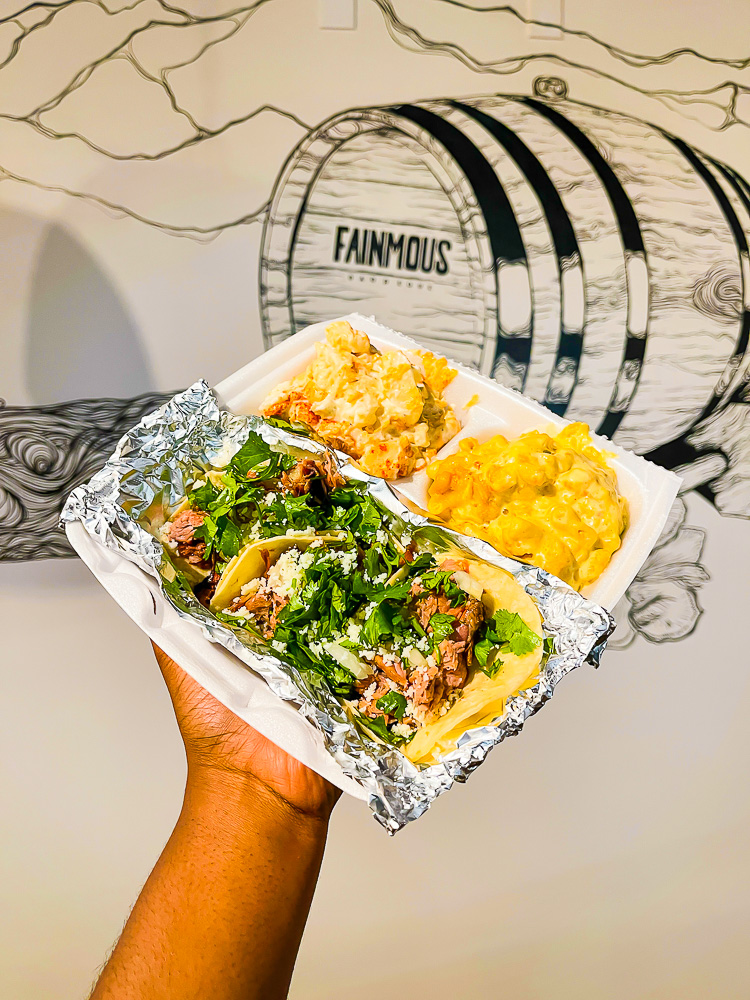 And on a regular weekday, here's where to grab lunch around Houston.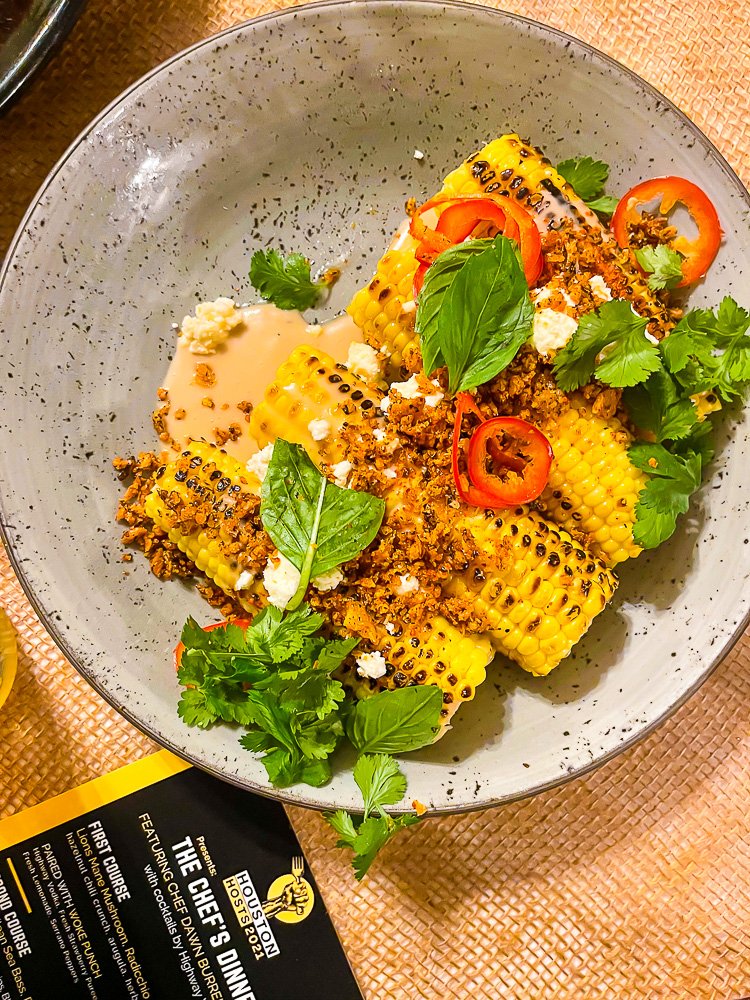 Planning a Houston birthday trip or wondering where to eat in Houston before the Rennaisance concert? Here are my favorite local dinner spots for date nights, girls nights, and special occasions like birthday dinners.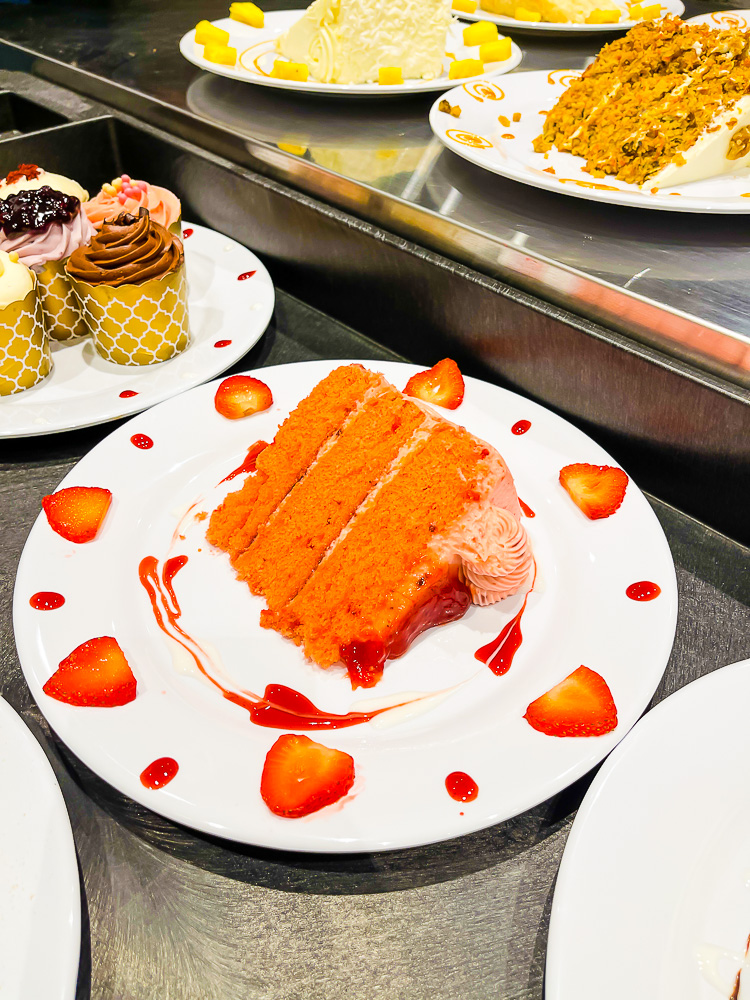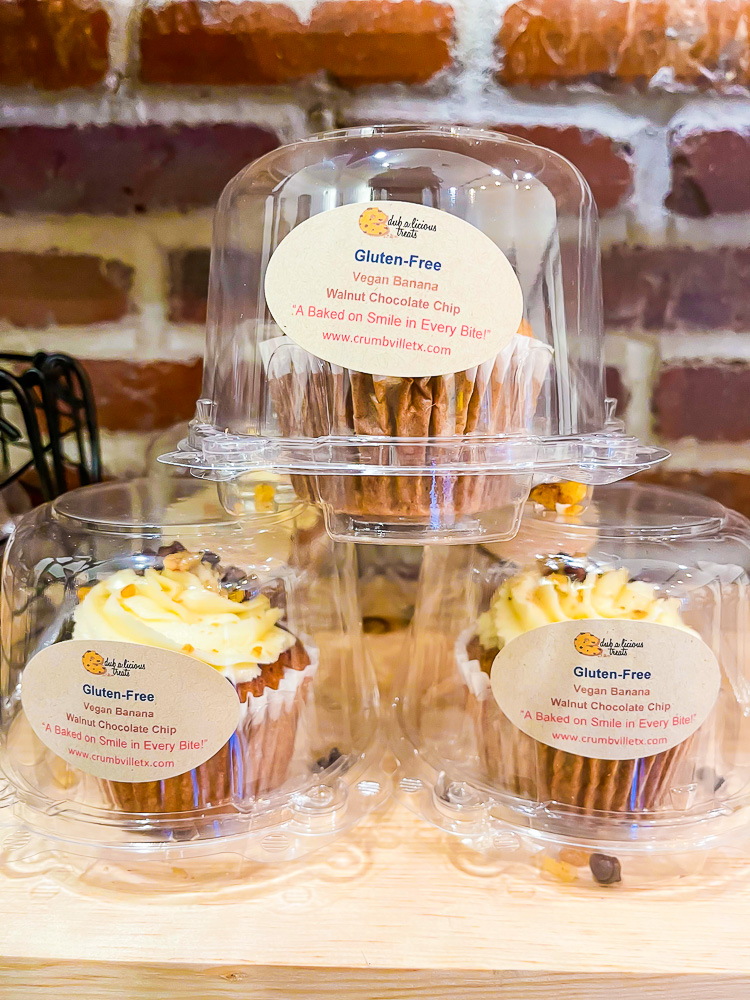 If you have a sweet tooth, I see you and I feel you! Here are my top places for dessert in Houston, aka, the sweet spots.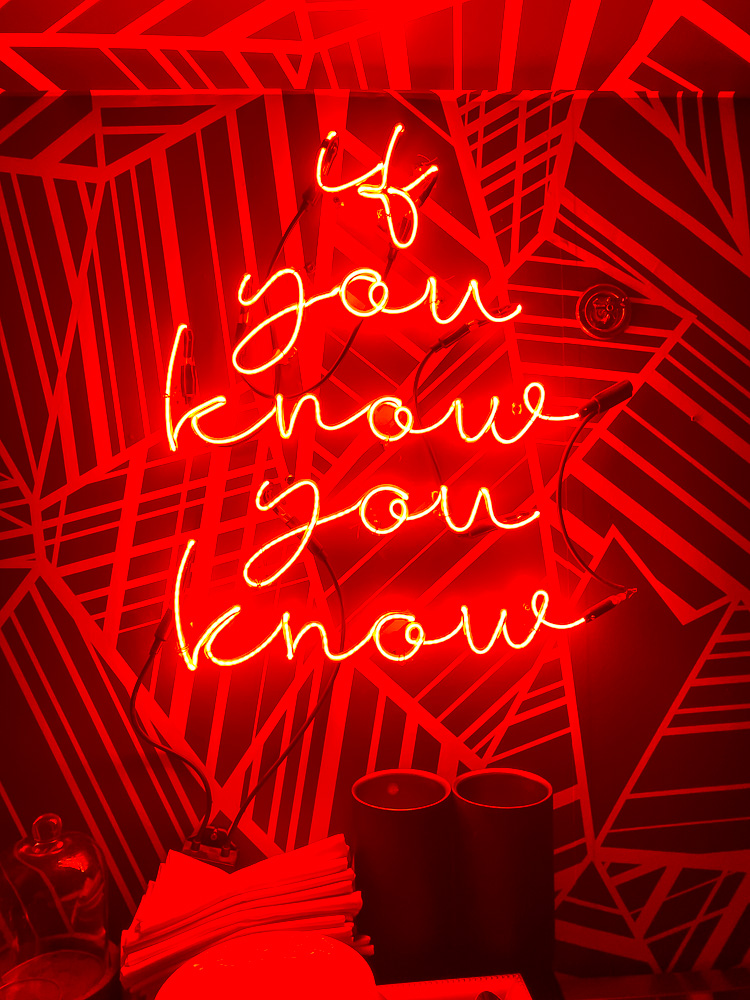 H-Town Nightlife
Houston nightlife is more than cocktail culture And if you're wondering where do Black singles hang out in Houston, pay special attention to the spots with an asterisk* as they're Black owned. But don't limit yourself because Houston's social scene can be diverse.
If you want to ease into the turn up, start off light. Here's where to grab an ice cold beer or cider or a glass of wine in Houston.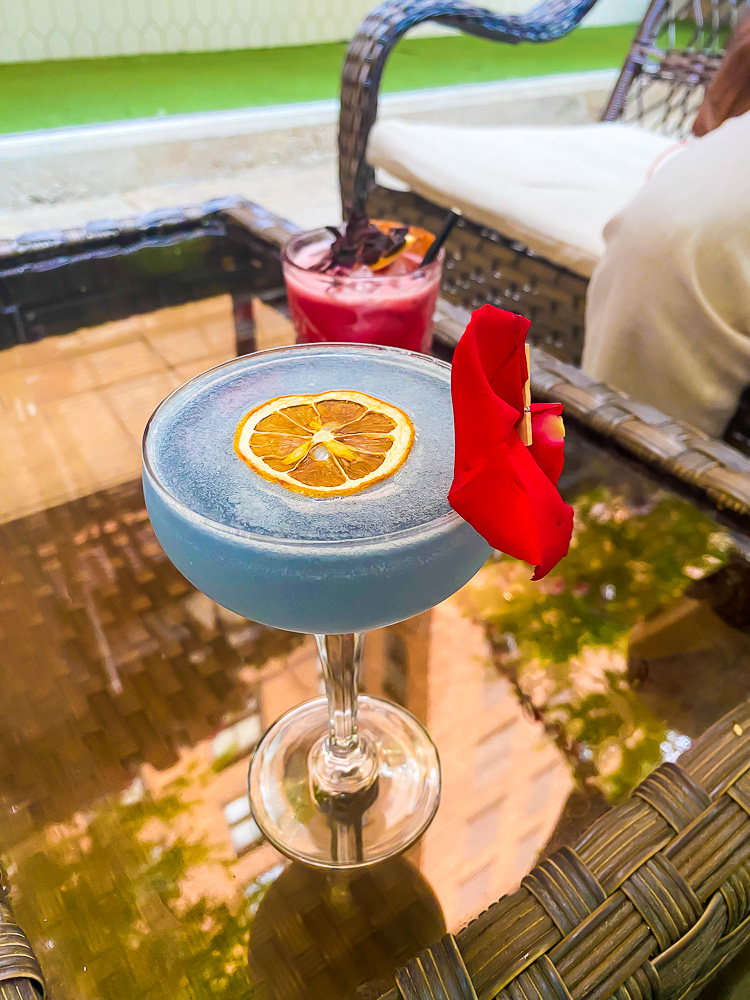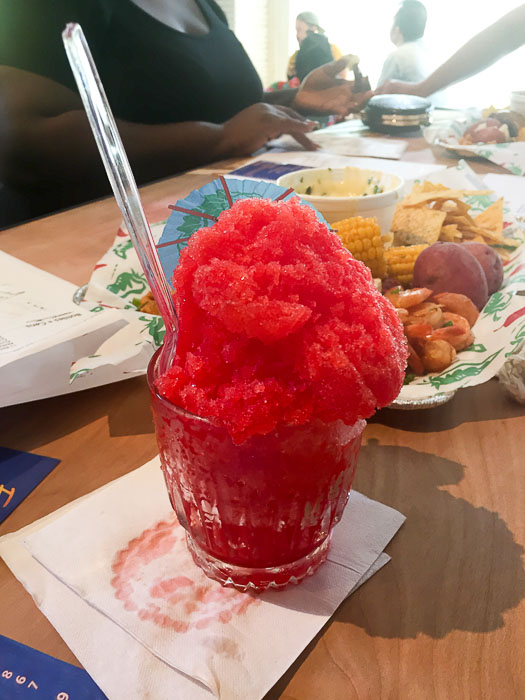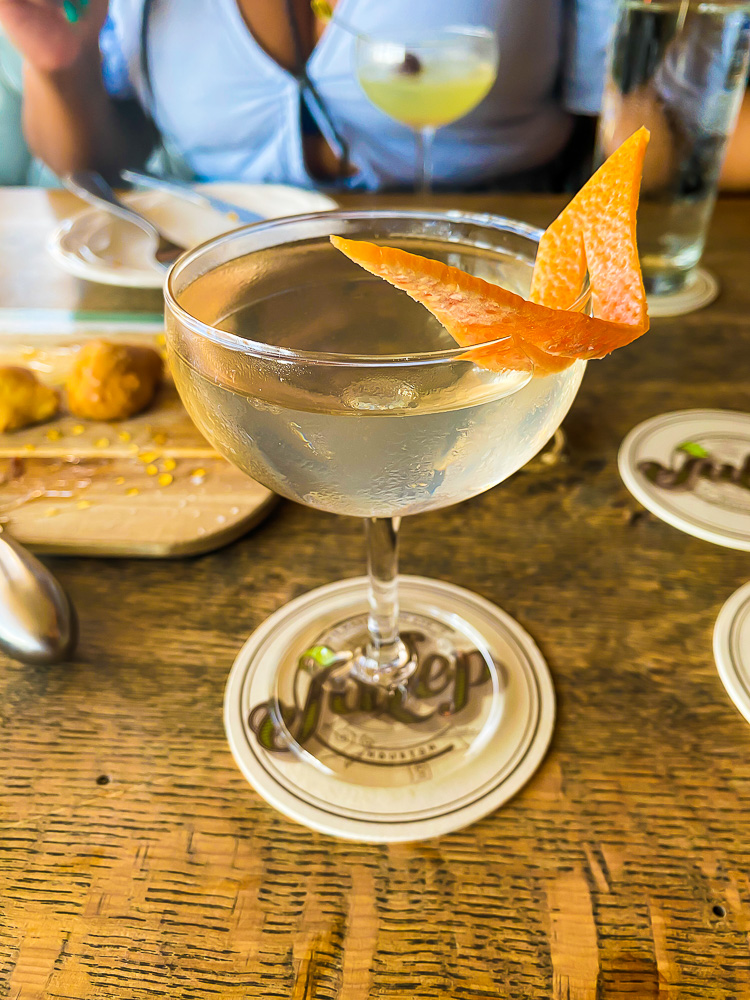 And for cocktail and mocktails, these are the bars and watering holes that Houstonians and visitors love. Take note of where to grab a drink in downtown Houston for post show convenience.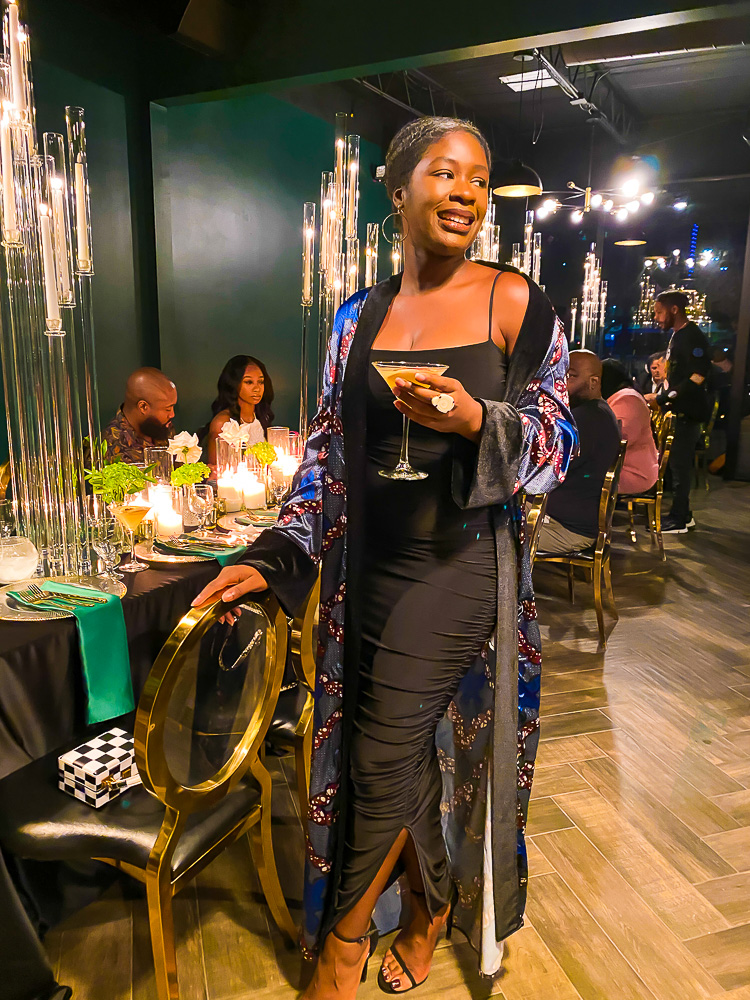 Lastly, these are the speakeasies and lounges I recommend for full vibes and amazing drinks with a crowd, as a couple, and even solo.
Black owned businesses aren't only restaurants here. You can build an entire Black Houston itinerary just in one neighborhood alone. Planning a Houston trip is not complete without supporting local Black businesses and this is a sure-fire way to find out where do Black people hang out in Houston!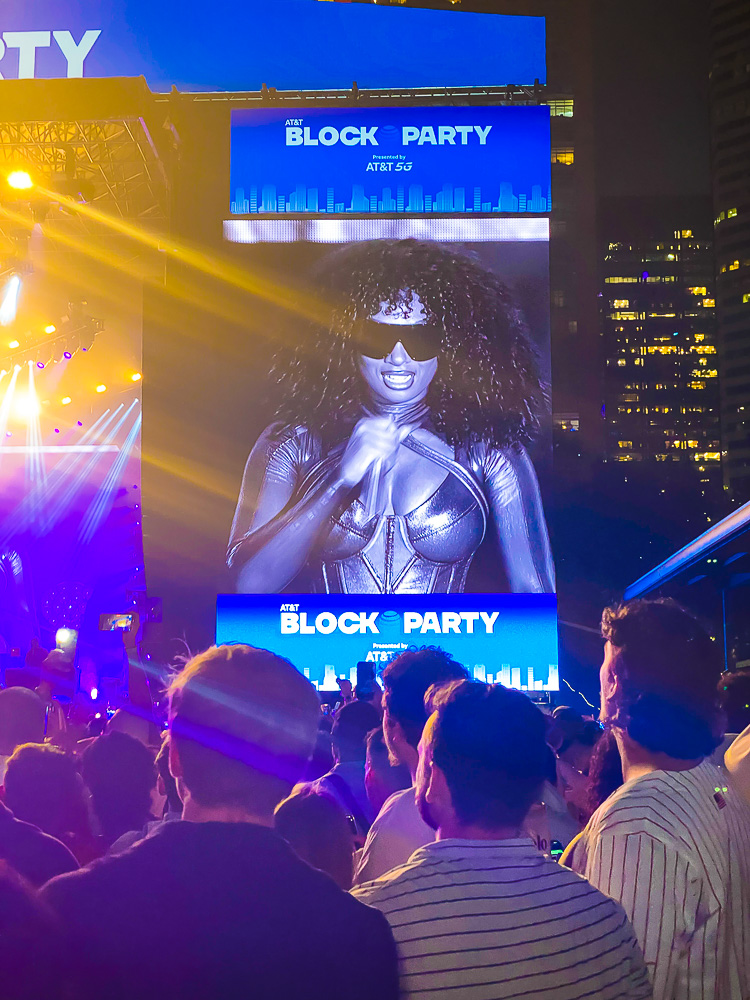 Arts & Entertainment
Our Museum District is home to 19 museums and in the heart of the city so it's conveniently located near public transit and lots of other cool things things to do in Houston. But art isn't limited to museums and galleries here. Check out the thousand or so murals and local street art using the Houston Mural Map. These are some of Houston's most Instagrammable spots!
Speaking of photo ops, you have to check out the We Love Houston Sign and The Water Wall near the Galleria Mall.
Houston concerts and festivals are as diverse as the city so you can catch all kinds of acts in town at one of these entertainment venues:
Bayou Center
Cynthia Woods Pavilion
House of Blues
Miller Outdoor Theatre
NRG/Reliant Stadium
Post HTX
Toyota Center
White Oak Music Hall
Houston is sometimes called "Baby Lagos" because of the huge Nigerian population, which is heavily concentrated on the Southwest side of town (where I grew up). So Afrobeats and other Naija artists always stop here. I've seen Burna Boy, Tobe Nwigwe, Wale, and several others at these venues in the last few years alone.
And of course, hometown artists like Beyoncé, Megan Thee Stallion, Bun B, and The Suffers always include H-Town on their tour lineups.
As a big foodie city, you might also be coming down for one of our food festivals. Come to ChopandStewd Fest if you want an immersive Houston Nigerian experience. And Honeyland Festival is happening in Sugar Land this November with Fawn Weaver and Marcus Samuelsson at the helm!
Unique Houston Things to Do
As a born-and-raised Houstonian, I probably take for granted some of the unique H-Town experiences for granted so I sometimes enjoy seeing them through the eyes of out of towners. Consider these your Houston have to-dos!
The Art of Fufu combines Nigerian cuisine with DIY art experience, similar to a paint and sip night but infused with West African culture, which is a big part of Houston culture.
Houston Livestock Show and Rodeo is actually the world's largest livestock show. This is a Texan heritage experience you can only get in Houston. Come for amazing food, live music, and local art exhibits in addition to the rodeo competitions. Leading up to the rodeo, it's common to see trail rides with people on horseback alongside the highway!
Love + Make hosts public chandling workshops as well as private events. Make your own custom scented and sized candles here with friends or even meet new ones.
Oxtail Mashup only happens in Houston and brings chefs from all over the country to compete with unique oxtails bites. Admission gives you a sampling of every dish plus custom cocktails. It's always a vibe.
Pappadeaux is a Houston staple that has spread to other locations. But here's a secret: the Pappadeaux Flagship Location is where all the recipes are tested so you can preview menu items that aren't available anywhere else! You can only get this here.
Learn all about Third Ward, HTX, which also happens to be my hood. Beyoncé is Houston's mic drop and if you're coming for the concert, you'll be within a few miles of her childhood neighborhood.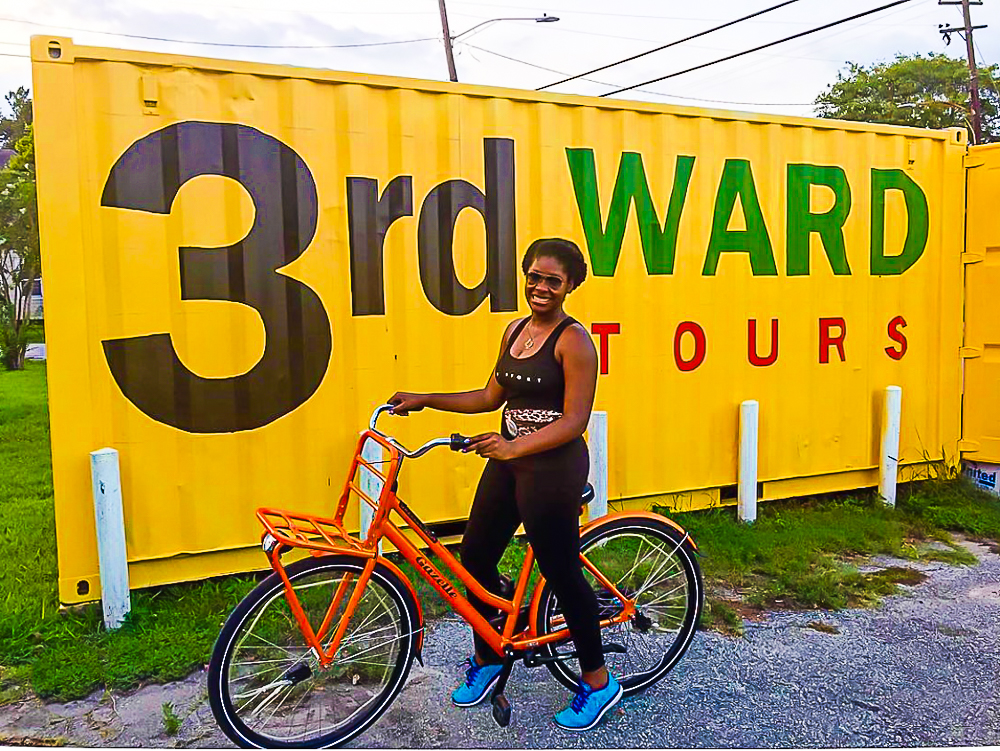 Vibe & Ride is a pop-up biking experience set to curated playlists and in partnership with local restaurants so you can catch a vibe, get active, and grab a bite with friends.
Waugh Bridge Bat Colony is a unique bat-watching opportunity that's part of the Houston bayou system. And the surrounding Buffalo Bayou Park is wonderful for birding and outdoor music performances.
Shopping
If you have questions about anything not mentioned in this insider's Houston city guide, don't hesitate to ask me–I love talking about how to plan a trip to Houston. And sharing is caring so be sure to pin this Houston girls guide over for later and follow me over on Pinterest. Thanks for reading!