West African Fusion Dining at ChòpnBlọk in Houston
Tour Houston's hip new West African restaurant bringing a fusion of Motherland flavors to Texas and beyond. ChòpnBlọk should be on your list of new Houston restaurants to visit in 2022.
As a native Houstonian, I can tell you that there is no shortage of Black-owned restaurants in Houston–enough to build an itinerary around–including African and, specifically, Nigerian eateries. ChòpnBlọk is the newest and most unique African restaurant in Houston because it fuses flavors and techniques from West African countries like Senegal, Nigeria, Cameroon, and Ghana, and presents them in vehicles more familiar to a Western audience. To help you plan your visit, let's get into their beautiful space and my picks from the menu!
If you're looking for more Houston experiences, check these out, too.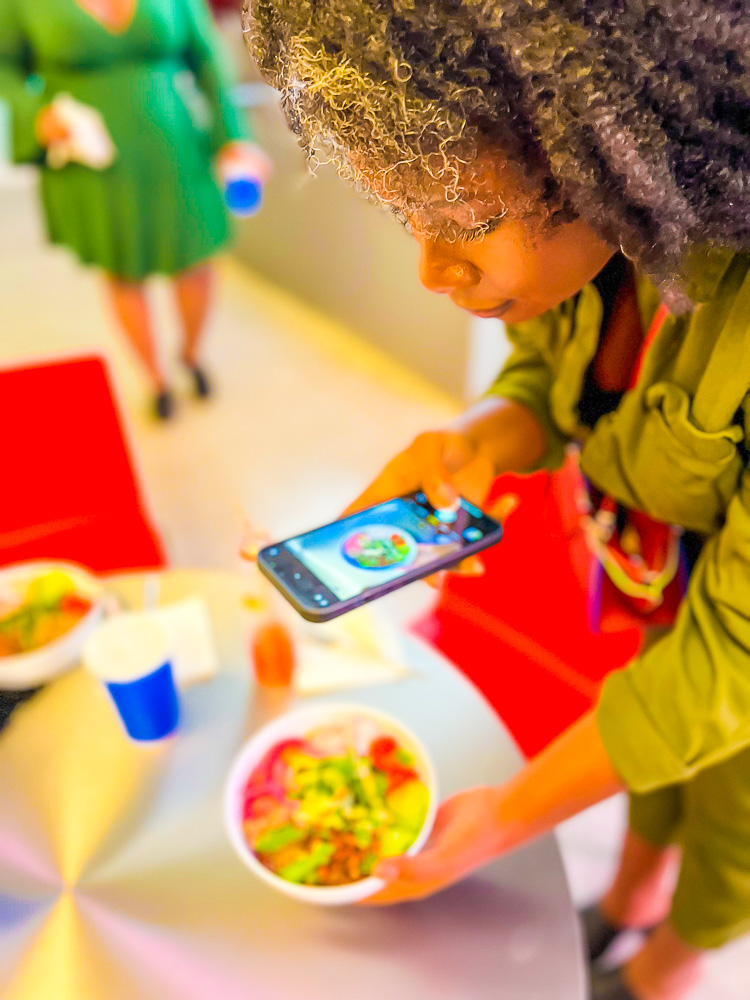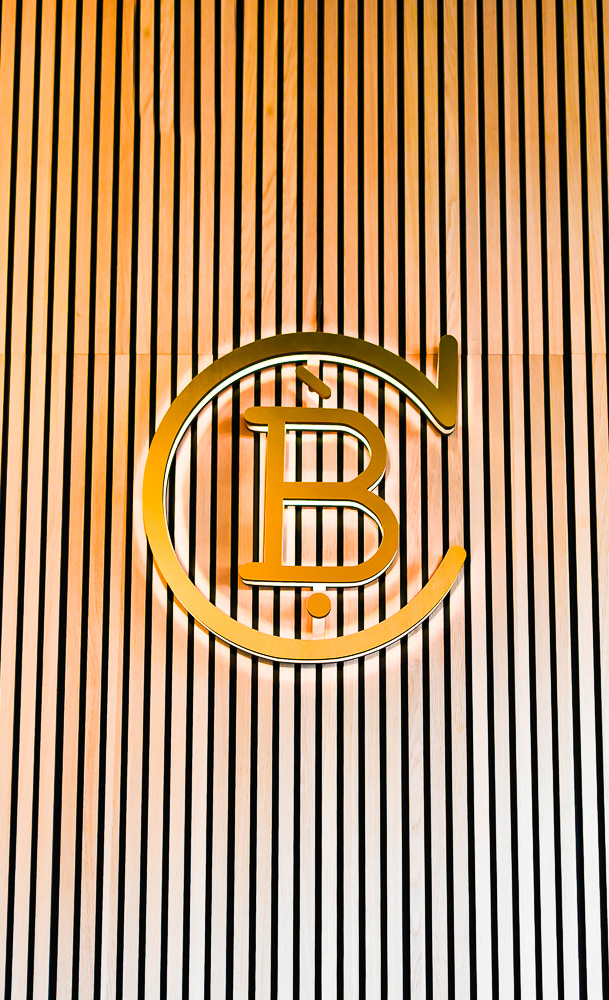 What is Chopnblok?
I was first introduced to ChòpnBlọk four or five years ago through a friend who invited me to one of their pop-up private dinners, which were a blend of culinary adventure and market research. After dinner with a diverse crowd reflective of Houston, we each shared our perspectives on the food, format, and more, to help inform ChòpnBlọk's eventual brick and mortar move. Over the years, I've gotten my family and friends hooked on ChòpnBlọk, too, through various pop-up events. This space at Post HTX is that brick and mortar move realized!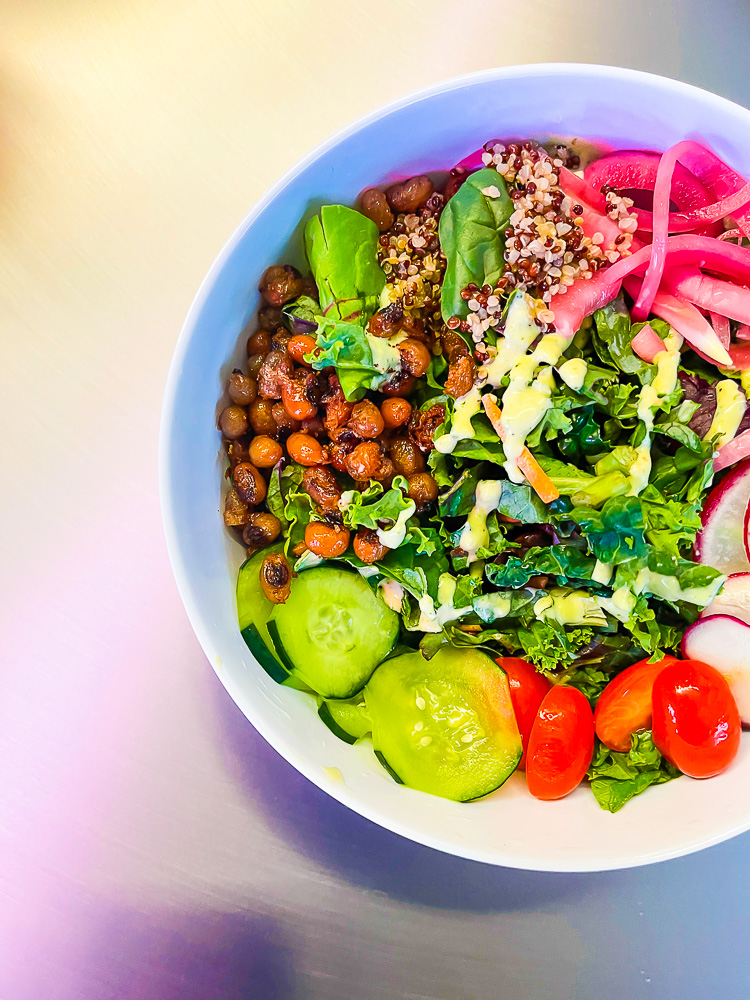 What to Order
If you're intimately familiar with Nigerian restaurants in Houston or elsewhere, you'll recognize the familiar flavors at ChòpnBlọk but don't expect explicitly traditional menu items. This ain't your uncle's restaurant! As someone who grew up on Nigerian food in Southwest Houston, here's what I gravitate toward.
Chop'd Salad with African Goddess Dressing – I love this take on green goddess dressing featuring yaji spice.
Minnie Pies – Don't sleep on the small chops!
Oga Palmer – A West African take on the Arnold Palmer tea and lemonade combination made with zobo tea (try making my zobo lemonade to get an idea)
Trad Bowl – Smoky chicken and veg + jollof rice jambalaya
ChòpnBlọk's food has been enjoyed by West African-American superstars like Yvonne Orji, Jidenna, and Wale. I honestly want them to cater my wedding but probably couldn't afford them after such notable clients. Whether you're local or visiting and wondering where to each in downtown Houston, ChòpnBlọk is worth a stop. Also, order some food to-go because the cravings will hit you later on!
Inside ChòpnBlọk at Post Houston
Beyond the food, this Black millennial-led business has a look and feel that is distinctly African. So, I felt it important to share the space with you. The ChòpnBlọk team is passionate about sharing the culture and promoting young Black entrepreneurship in our city, and it shows. It's a vibey space filled with color, texture, and wares from other Black food business owners and creators.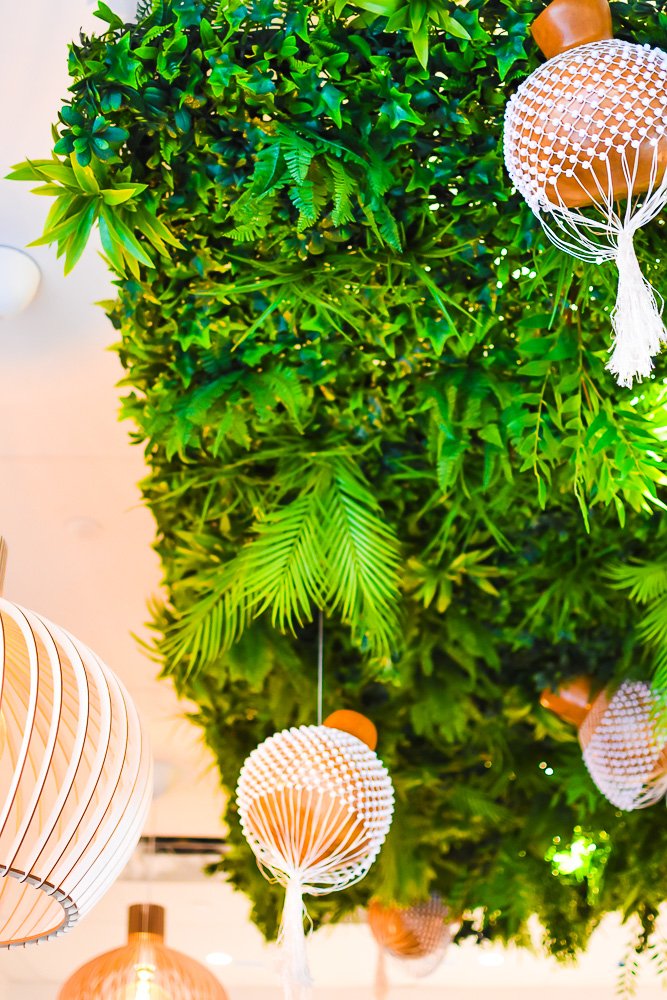 I hope you enjoyed this look around my favorite African food spot in Houston and make plans to experience ChòpnBlọk for yourself very soon. And sharing is caring so be sure to pin this post and follow me on Pinterest. Thanks for reading!