Girls Weekend Getaway to Phoenix
Highlights from a last-minute girls' weekend getaway to Phoenix, Scottsdale, and Sedona, Arizona, including things to do, where to stay, and restaurant recommendations. Last updated March 2022.
My cousin and I recently spent a long weekend in and around Phoenix, Arizona. This was a girls getaway that we honestly didn't do much planning for ahead of time. In fact, we booked our hotel on the day of departure. We both had a LOT going on leading up to the trip and didn't flesh out our Phoenix weekend itinerary very much ahead of time. This was a little nerve-wracking for a planner like me but it ultimately meant we could explore with less structure and take recommendations from local folks. I think they call that going with the flow? Anyway, we had a good time out in the desert and I've pulled together the highlights for your own Phoenix travel planning. Let's get into it!
If you're planning to travel around the US, check out these destinations, too.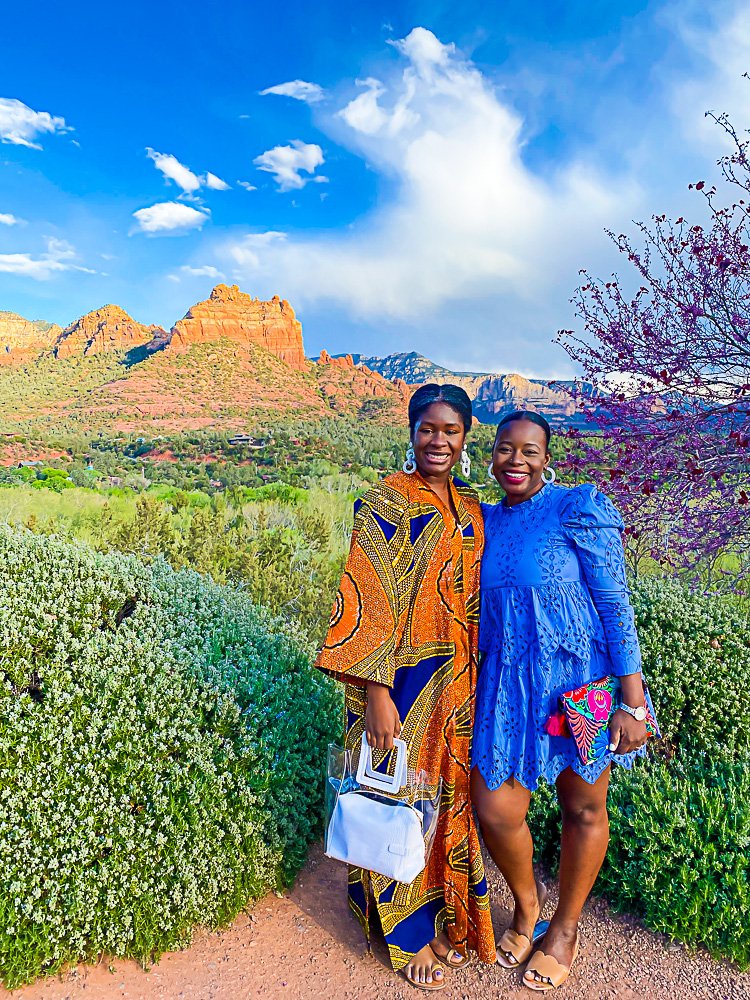 Table of Contents
Phoenix and Scottsdale Restaurants
Phoenix Weekend Packing List
Despite having no strict itinerary, we did have a variety of types of activities in mind, so, in addition to my go-to travel essentials, here's what I made sure to pack for Phoenix:
Active wear and Sneakers for Hiking
Casual Outfits for Day and Slightly dressier Looks for Night
Face Masks and Hand Sanitizer
Over-sized Denim Jacket (so easy to throw over any outfit when it was breezy)
Swimsuits and Books for Lounging Poolside (more on that in a minute)
Visor (Shade is limited, especially while hiking in Arizona.)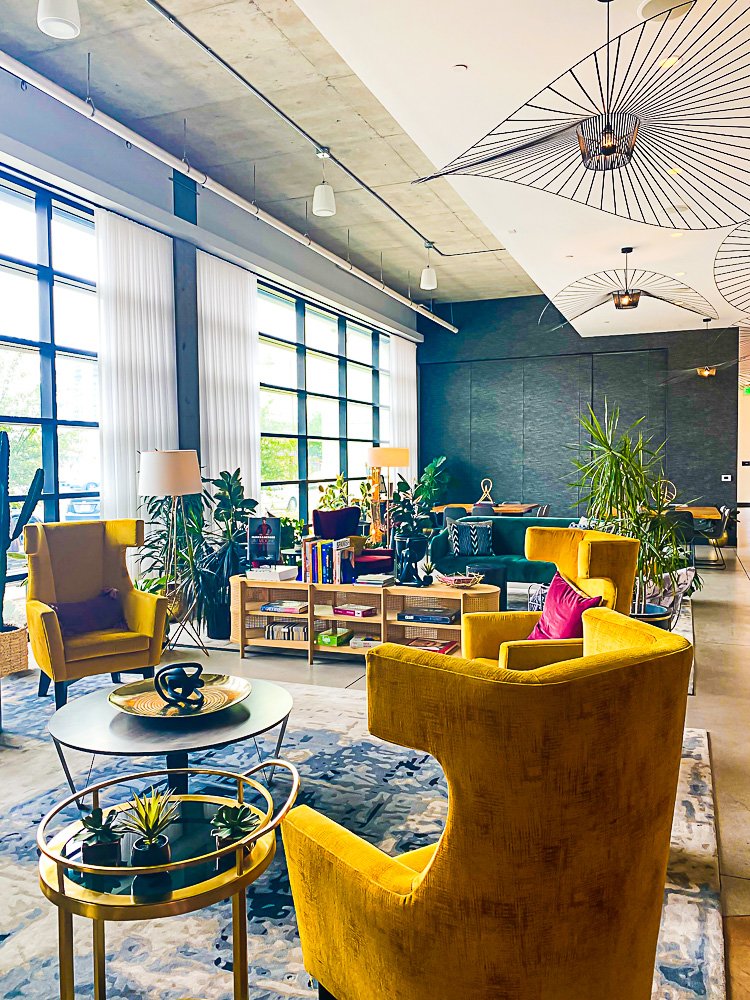 Where to Stay in Downtown Phoenix
We stayed at the Cambria Hotel Phoenix Downtown, which is super cute. It's a three-star hotel and was priced accordingly but it looked much more stylish and polished online, which is what led us to book. Thankfully, it was just as nice in person! The staff was extremely friendly and the amenities were lovely. One thing we missed out on was a pool. The third party booking sites we looked at listed a rooftop pool but the hotel describes it as a water feature. I'm not exactly sure how else to describe it. It is on the rooftop, which was a nice scene to hang out and have cocktails. We even enjoyed a bomb brunch up there our last morning in town. The water feature is only a few inches deep, though, and definitely not suited for swimming or even wading, though we did see a few kids get in it.
Staying in downtown Phoenix, we liked being in walking distance to lots of things to do and Phoenix restaurants. There is an abundance of street art, too, so make sure your phone is charge to get pics in front of the various murals! I'll also note that the Cambria Hotel doesn't have onsite parking available so we did mostly street parking which can get tight since there's an extremely popular restaurant connected to it. Worst case scenario, you can park in the adjacent church lot for $10/day.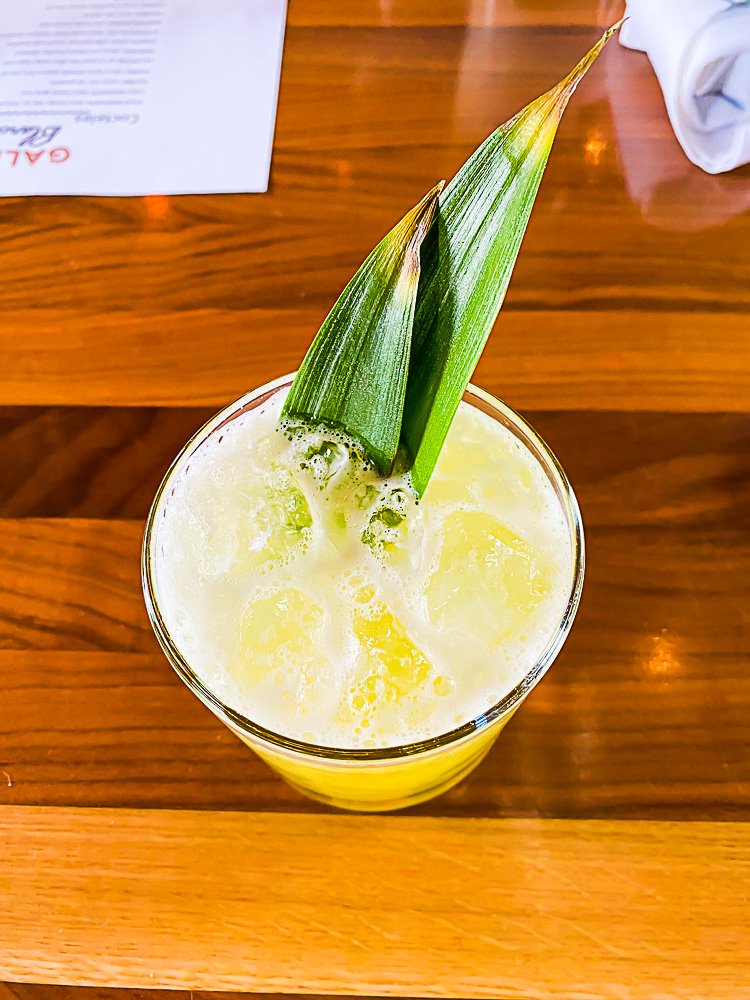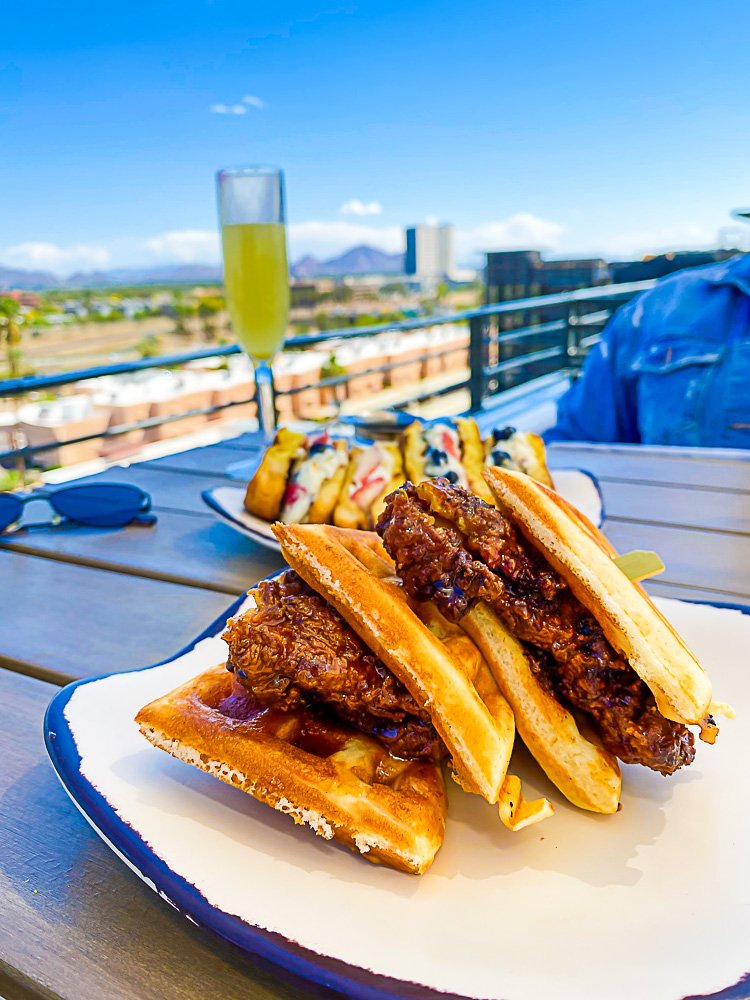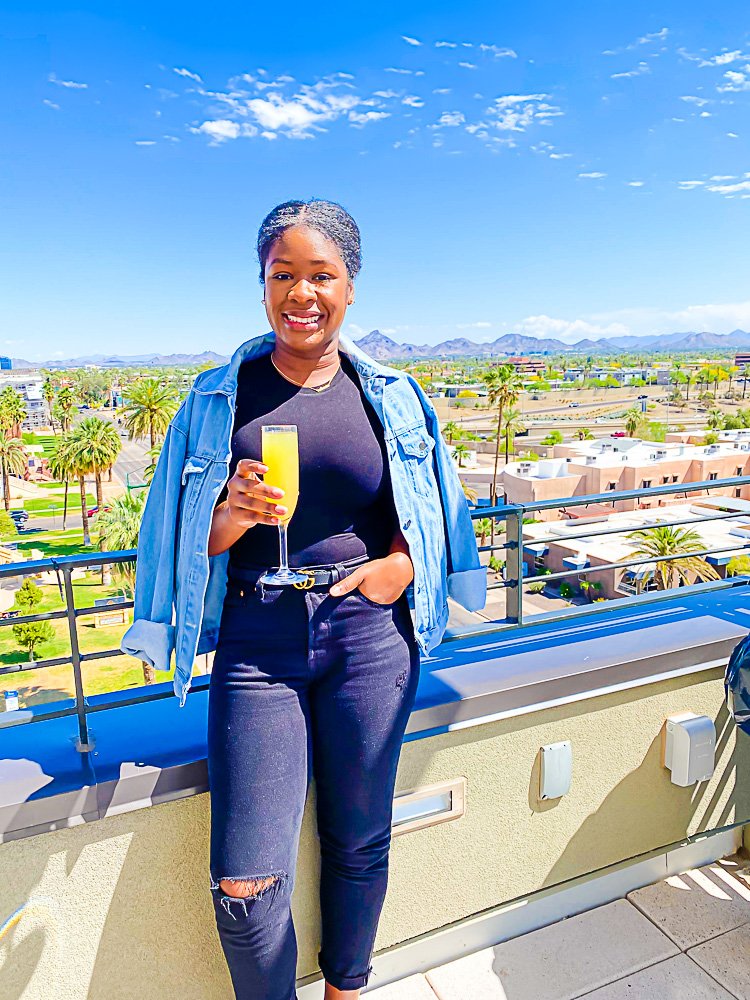 Jacket | Bodysuit | Belt | Jeans
Where to Eat in Phoenix & Scottsdale
Since we didn't create much of our itinerary in advance, we went to more Phoenix eateries than anything else. Phoenix weather in the spring is perfect for patio dining so we did a lot of that. Here are the places we enjoyed most:
Breakfast Club has a few locations in the Phoenix/Scottsdale area and we went to the CityScape one on our first morning in town. The service was hit or miss but the food was great. Together we had the BC French toast, eggs, lemon poppy seed pancakes, and a chicken club salad for later (which was scrumptious). We sipped on grapefruit gin fizzes at the bar before our table opened up outside.
From the Rooftop is on top of the Cambria Hotel, completely outdoors, and partially covered. You have 360 degree views–of the downtown Phoenix skyline on one side and mountains on the other. We went for Sunday brunch, which included the best stuffed French toast I have ever had in my life. The chicken & waffles sliders were also great and the drinks were generous. I had a mimosa and my cousin had a couple of their mojitos.
Gallo Blanco is a really cute Mexican restaurant and cafe with authentic food and generous portions. I had the arrachera salad and a monchito cocktail. It's mezcal based with pineapple, coconut, and spices–very yummy. My cousin had their ceviche and a beef taco. And we shared one of their tortas. All delicious.
Lux Central is a cafe where we grabbed pastries and lattes before heading out to Sedona. They had just closed their full breakfast menu so I can't speak to it but the selections sounded good.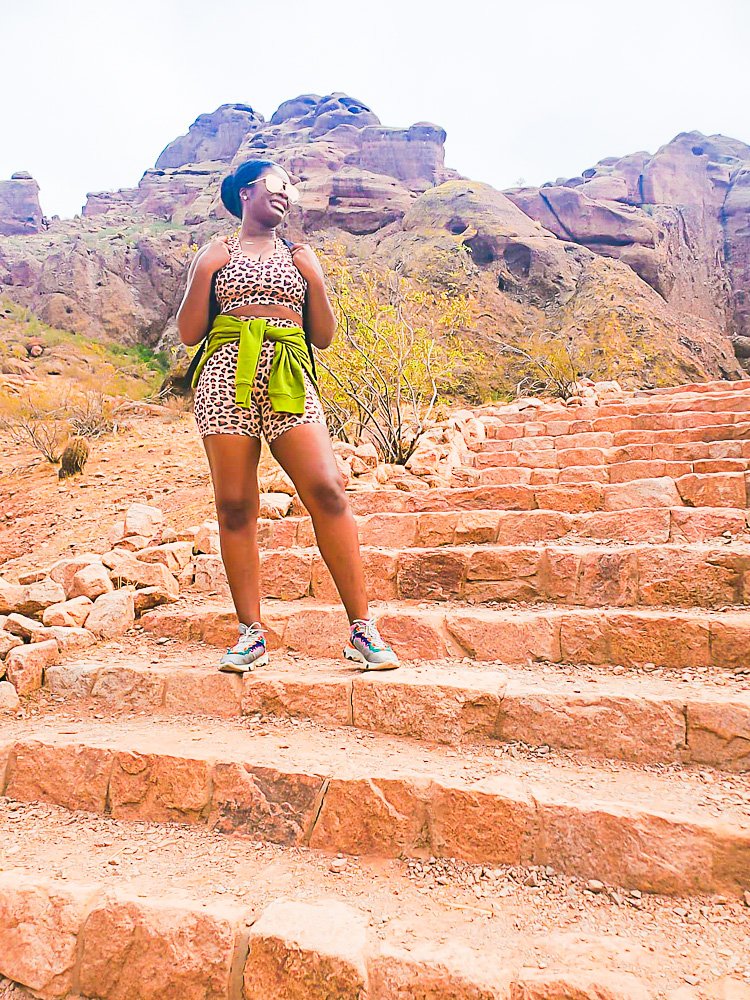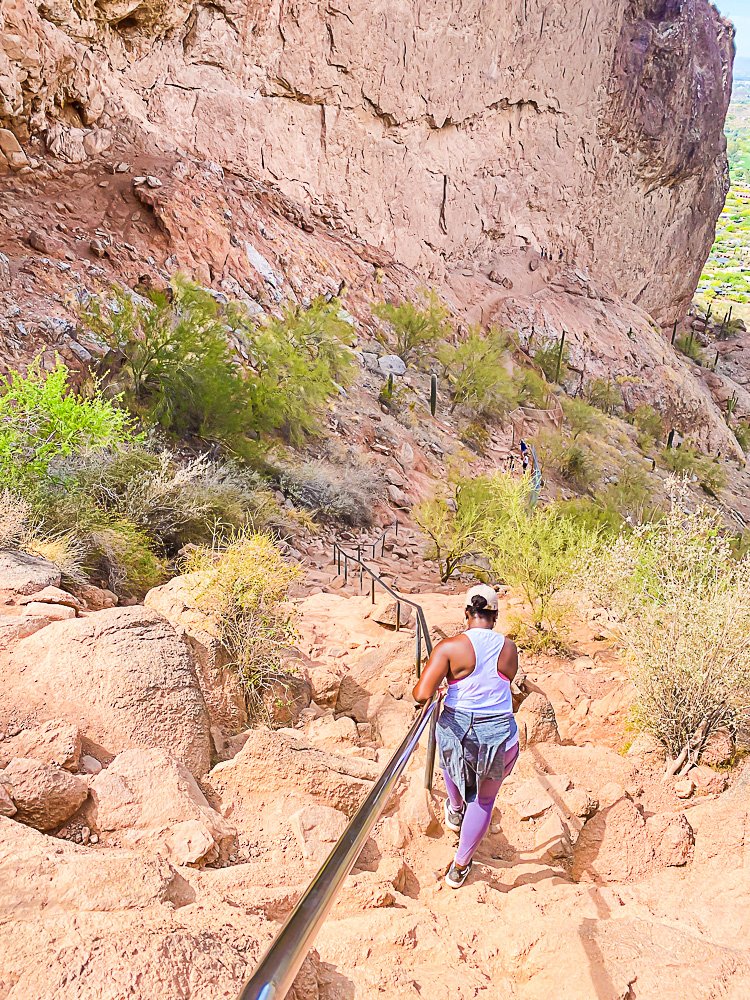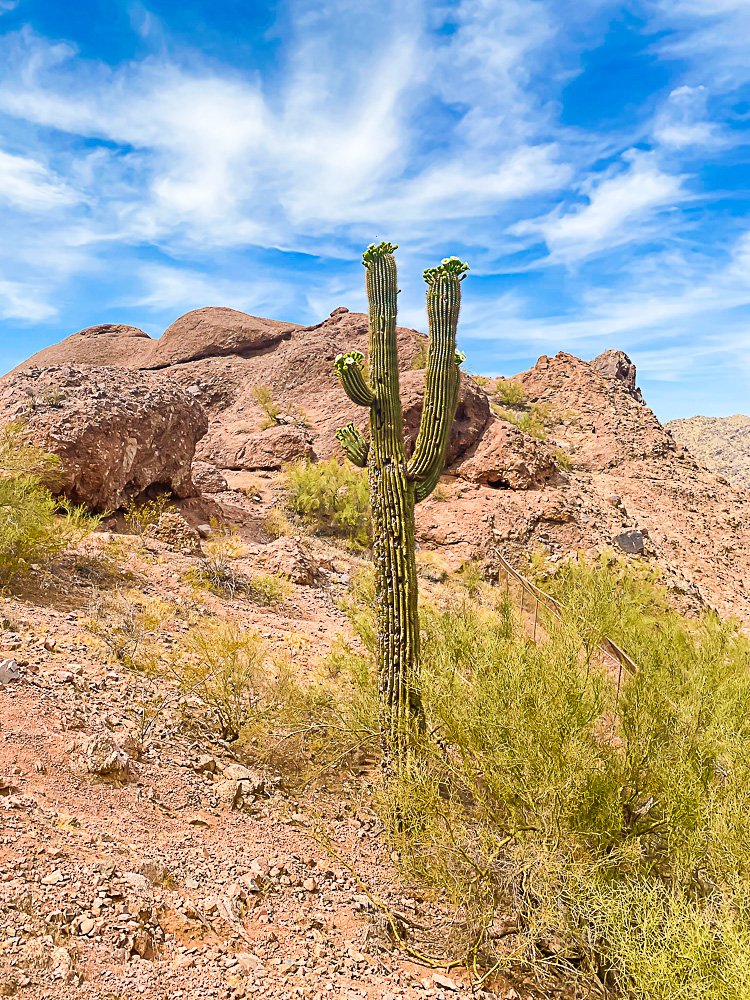 Hiking Camelback Mountain
Climbing Camelback Mountain is one of the most popular things to do in Phoenix but we didn't find the hike to be congested at all. Neither of us are expert hikers but enjoy exploring different trails whenever we travel because much of Texas is quite flat. We hiked the Echo Canyon Trail. Here are a few Camelback hiking tips that we found helpful.
Bring salty snacks and water. Although it wasn't peak-of-summer hot, that dry heat is not a joke and you will become parched pretty quickly.
Bring a sun hat. I packed this obnoxious visor just for that and it was voted "best hat" by our fellow hikers.
Start early in the day. Camelback Mountain opens at dawn so you have plenty of time to take advantage of the cooler temperatures before the sun starts to beat down on you.
Don't stop for too long. Per my cousin, we lost momentum (and my will to finish) with longer rest breaks. I don't have Megan Thee Stallion knees so it was a struggle after a certain point.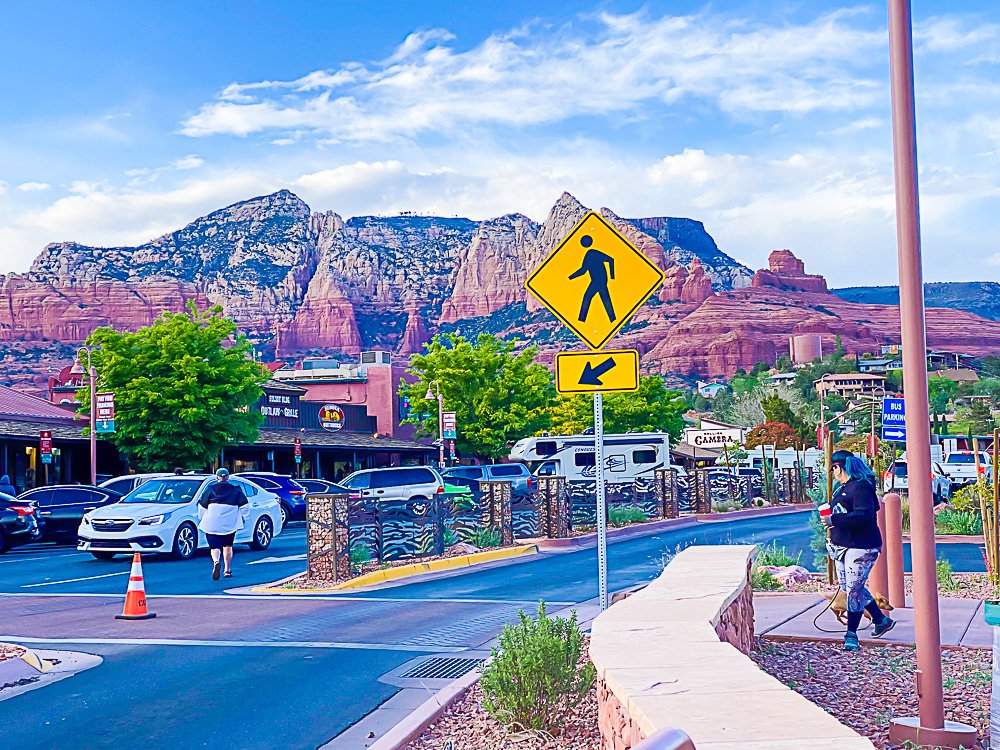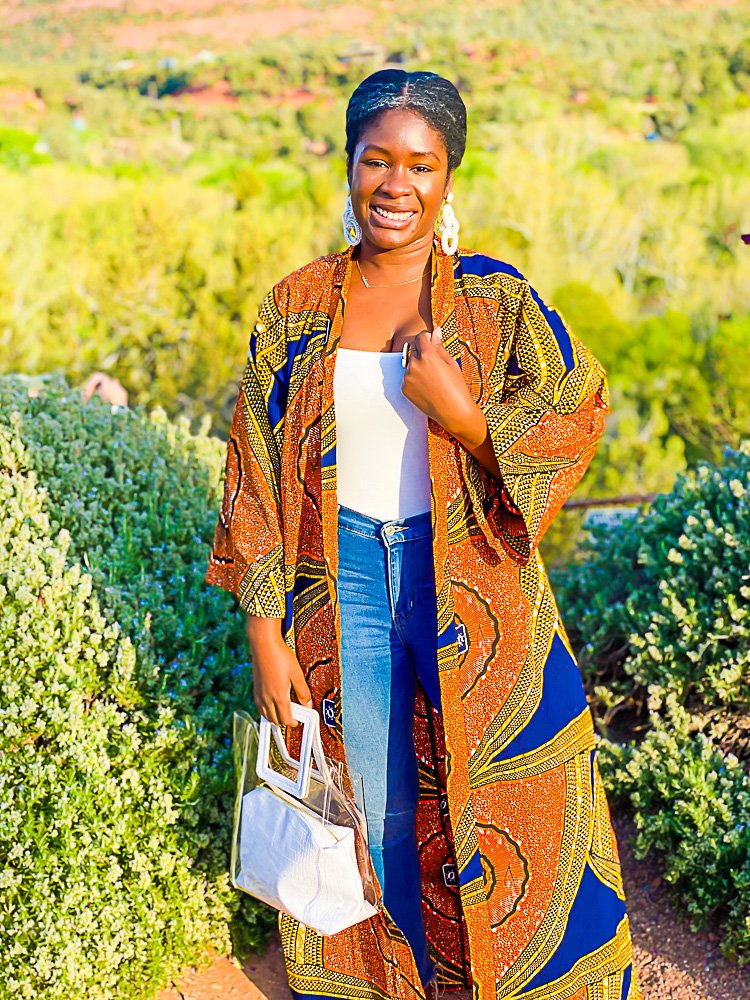 Day Trip to Sedona
Sedona is simply beautiful. If you plan to visit Phoenix, pencil in some time to go to Sedona. The views are nothing short of breathtaking and it feels like stepping into a movie backdrop or something. In fact, hundreds of movies have been filmed in Sedona–probably for this very reason. We spent a bit of time in downtown Sedona, where lots of shops, restaurants, etc. are literally surrounded by jaw-dropping mountains. This is where you want to shop when visiting Sedona, AZ. Make sure to pack a jacket because the Sedona is still quite chilly this time of year. The elevation is higher and we watched the temperature drop on our car thermostat as we ascended to the mountain area.
Oh yeah, the scenic drive to Sedona is photo worthy in and of itself. It can also be a little unnerving if you aren't used to driving on winding mountain roads. Not too bad, though. I'm sure there's no shortage of scenic drives in Arizona.
Sedona Wineries to Visit
Sedona is also Arizona wine country. There are several wineries in the area and wine tours are really common and a great option if you want to sample from several stops. We saw lots of birthday and bachelorette groups doing this. In fact, I think that Phoenix/Scottsdale and Sedona would be great destinations for a US bachelorette weekend. Page Springs Cellars is where we spent most of our time, including quite a bit of waiting because they're popular. This winery and vineyard is technically in Cornville, AZ but not far off from Sedona. You can buy a bottle and charcuterie and picnic anywhere on the property or visit their tasting room. We tried the chilled and mixed wine flights and found their wines to be very light and even refreshing, with the exception of the deeper reds, which were still good. Try the Colibri Roussanne and the Rosé!
There is also a full-service bistro onsite, which was one of the reasons we decided to visit. Most other wineries in the area do not have food. And Page Springs Cellars offers massages! I can't think of a more relaxing day trip than one spent sipping wine and getting a massage. Can you? Add this spot to your list of Sedona wineries. Here are a few others we looked at:
Alcantara Vineyards is the largest estate wines producer along the Verde river.
Vino Zona is known for having lots of sweet wines so check them out if that's what you like.
Winery 1912 is, surprisingly, in a kind of strip center in downtown Sedona. There are mountain views but it's more indoors than out.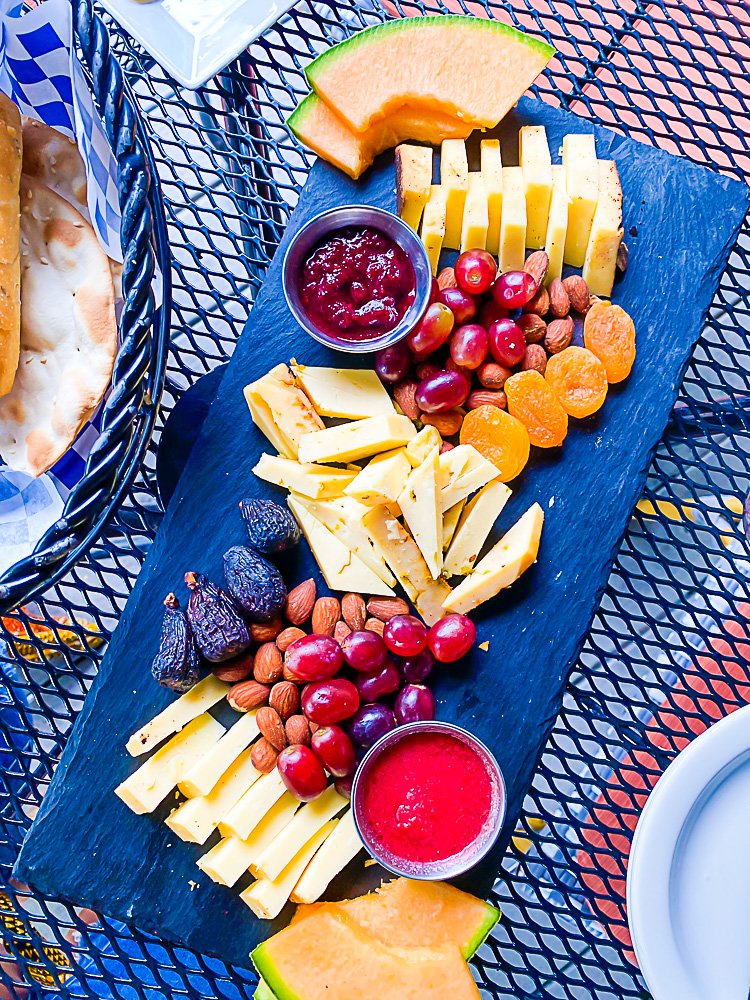 Tips for Visiting Arizona
The air in Arizona is dry, which makes sense because it's a desert, right? Grab a case of water once you land to have on hand in your hotel room. We also picked up thicker lotions and found the need to reapply throughout the day. Not only is Phoenix very dry but we are from a very humid place so it was a real adjustment.
The best time of year to visit Phoenix to avoid severe heat is November through April. We were right in that pocket and found the weather to be warm (but not uncomfortable) for the most part. The evenings were breezy and the temperature was as low as the upper 50s when we went to Sedona.
At this time, masks are required in the city of Phoenix. The Arizona governor issued an Executive Order that lifts the statewide mask mandate, though, so keep in mind that surrounding cities may do things differently. We found that only some businesses in Sedona and the towns in between required masks, for example.
With some advance planning, Phoenix is a great place to travel on a budget. We flew into Mesa airport, which is about 35 minutes from downtown Phoenix and home to smaller (cheaper) airlines. We did pay an arm and a leg for our rental car because, like everything else, we booked last minute. As a smaller airport, stock is limited to begin with so keep that in mind when planning your Arizona travel.
Phoenix is a diverse destination to visit. As I mentioned, we didn't know much about the city or state prior to this trip and I even wondered Do Black people travel to Phoenix? Is Arizona a welcoming destination? On both counts, the answer was yes.
I hope our little Arizona itinerary is helpful to you in planning a girls trip to Phoenix. Be sure to pin this Phoenix girls weekend travel guide and follow me over on Pinterest. Thanks for reading!