Turks & Caicos Solo Female Getaway Guide
Planning a quick getaway to Turks & Caicos islands? Read this guide to where to eat, stay, and play + helpful tips for your trip.
I recently took a solo trip to Turks & Caicos for a few days of sun, rest, and reset. And it delivered. Turks & Caicos Islanders (or Belongers) take pride in the pristine beauty of this group of islands and it shows in the crystal clear blue waters, soft sand, and clear skies. I already can't wait to go back to learn and experience more. Are you visiting Turks & Caicos soon? Start scrolling through my weekend getaway guide to Turks & Caicos and take notes for things to know before you go.
If you love Caribbean island destinations, check out these guides, too!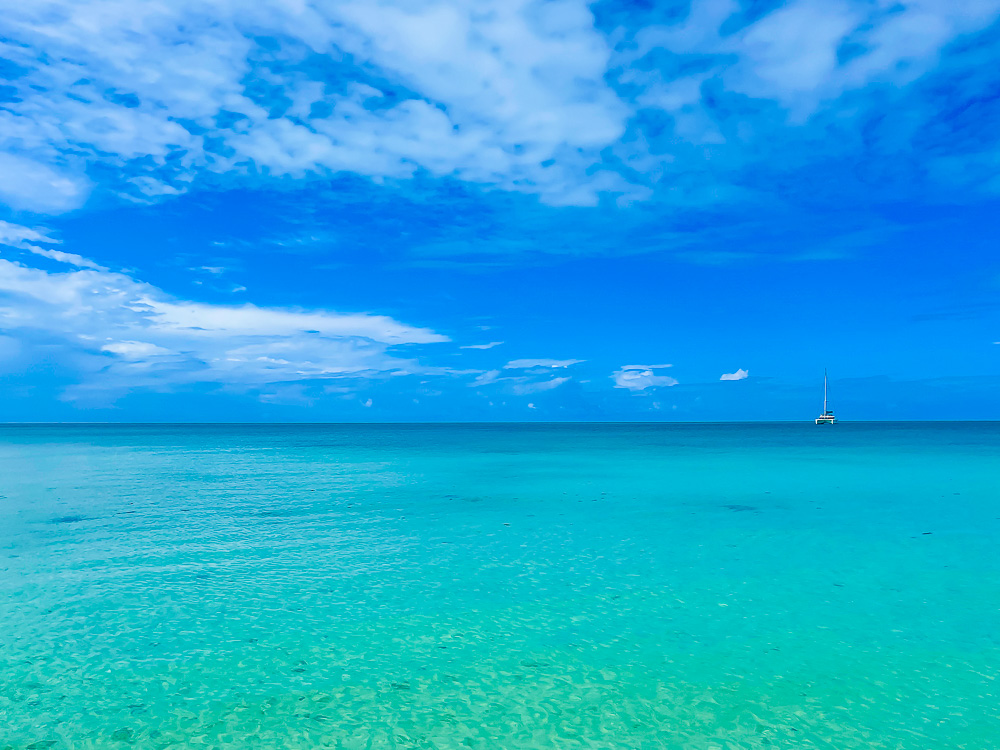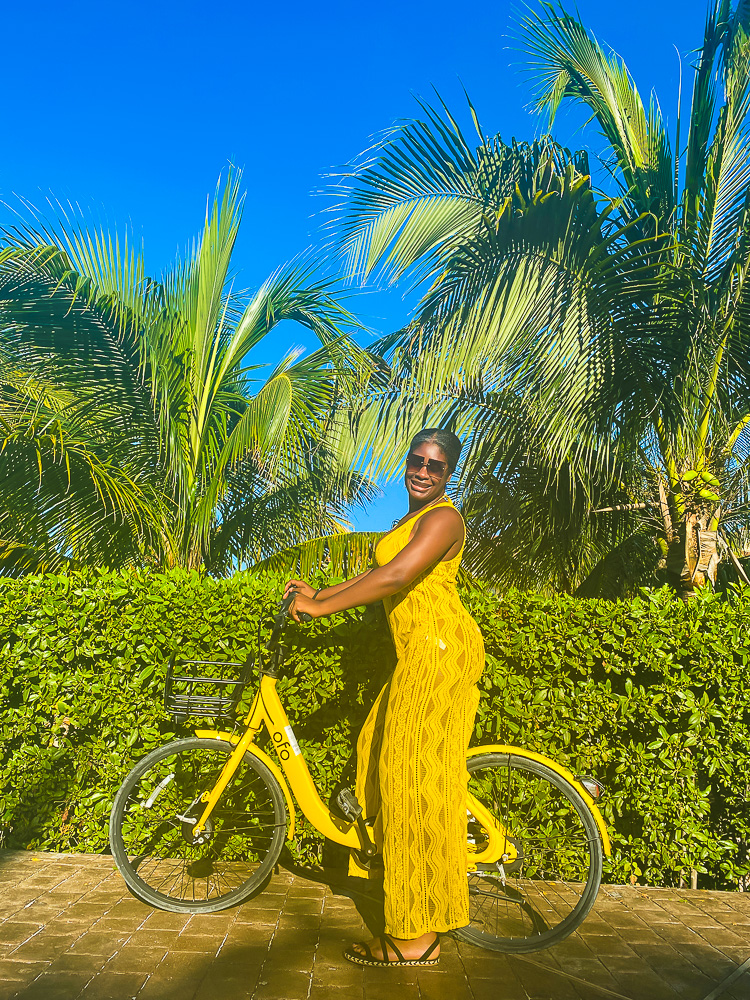 Table of Contents
Turks & Caicos Safety for Women
2021 Turks & Caicos Travel Restrictions
Black-Owned Businesses on Turks & Caicos
Is Turks & Caicos Safe for Women Traveling Alone?
I flew to Providenciales solo, as has become my custom, and felt quite safe. Both from a health standpoint, considering our current environment, and as a Black woman traveling alone. This might seem like a silly thing to mention about a country of Black majority but Turks & Caicos is an overseas British territory and I've certainly experienced micro-aggressions in other Black and brown destinations, so I find it worth mentioning. It does get blackout dark at night so keep that in mind. From a health standpoint, businesses on Turks & Caicos are contact tracing, encouraging social distancing, and limiting capacity. There are also a number of entry requirements (more below).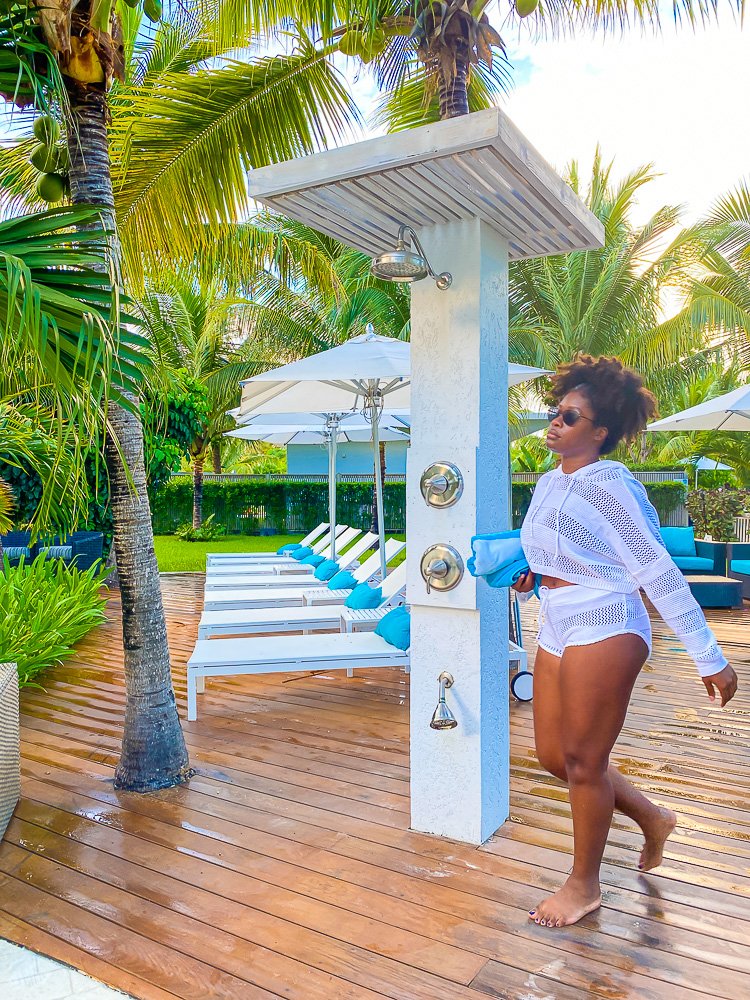 Current Travel Restrictions to Turks and Caicos Islands
When planning a trip to Turks & Caicos in 2021 or 2022, you'll need to keep their travel restrictions in mind. Compared to my Cozumel trip earlier this year, there were several more steps prior to departure. Firstly, proof of vaccination is required. You must also provide negative test results dated no more than 3 days before your flight. You'll also need to take out a travel insurance policy that covers specific things like quarantining and hospital stays. Finally, complete the TCI travel pre-authorization forms, which will prompt you to upload proof of the first three items. Visit TCI Assured to get all the specifics on what you need to travel to Turks & Caicos.
Be fully vaccinated.
Take a COVID test within 72 hours of departure.
Take out specific travel insurance.
Complete travel pre-authorization form and upload all proof.
Once you've submitted everything properly, the Turks & Caicos Assured organization will review and provide approval for travel. I recommend downloading this and taking a screen shot as you'll need to be able to show this prior to departing and again at the airport after you land. Between the entry testing requirement, travel insurance, and testing to return to the United States, I spent roughly $300 so be sure to factor that into your travel budget for Turks & Caicos. And here's what to pack for the trip.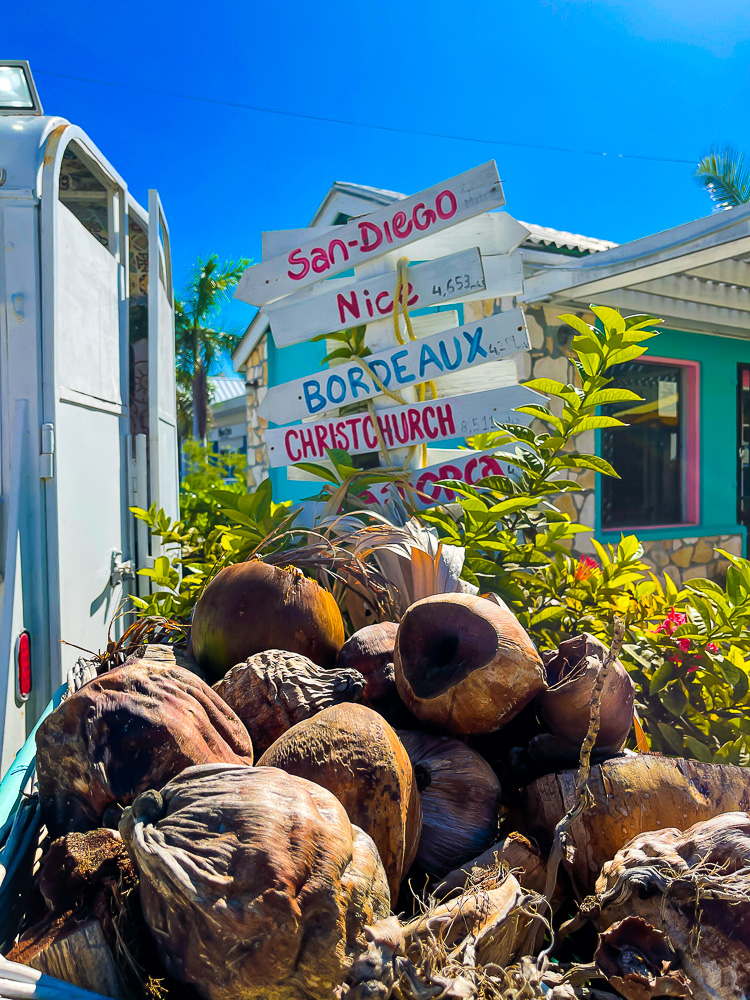 What is the Vibe like in Turks and Caicos?
Turks and Caicos is located in the Atlantic Ocean so not technically a Caribbean island but is considered as such. The majority of residents are of African descent and there's also a significant number of folks from Caribbean nations like Jamaica, Dominican Republic, and Haiti. You can expect to hear lots of Caribbean, Afro Beats, and American Hip Hop and Pop music. The overall vibe is laid back and island time is certainly in effect. Turks & Caicos is an ideal destination for just about any kind of traveler, from honeymooners to friend trips. In fact, I met several groups of women, especially Black women, traveling together during my few days around Providenciales. Some were on vacation from US states like Mississippi and Georgia and another group of friends was on vacay from the UK. So if you're considering a girls trip to Turks & Caicos, here's your sign. And if you're wondering how to dress for this vacation, I've got you covered with a style guide plus packing list!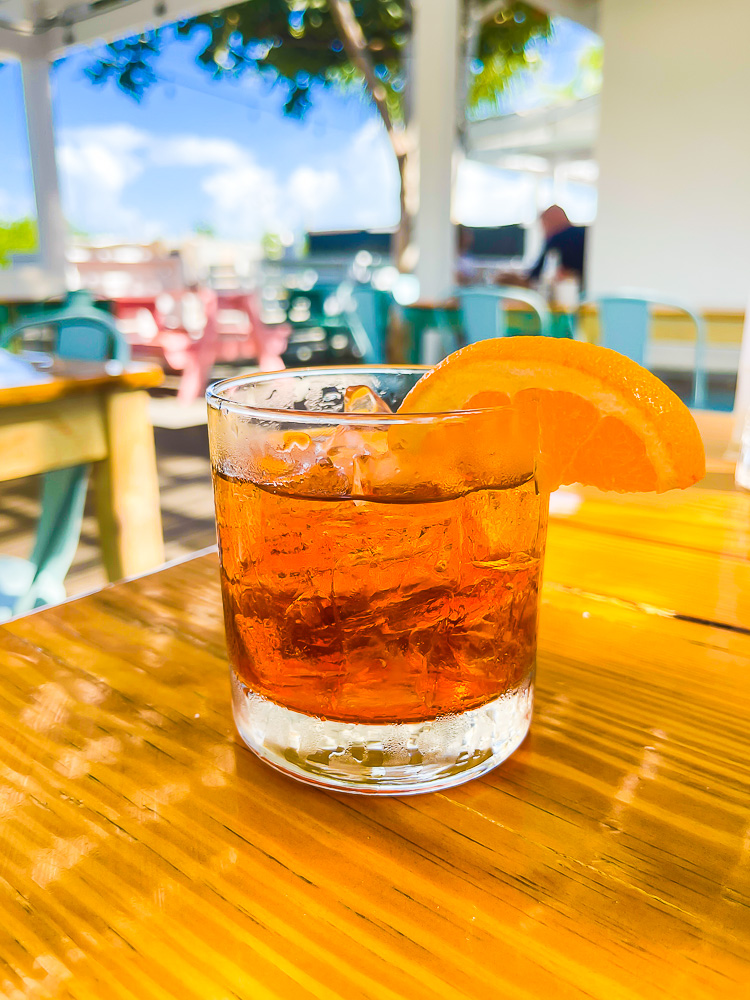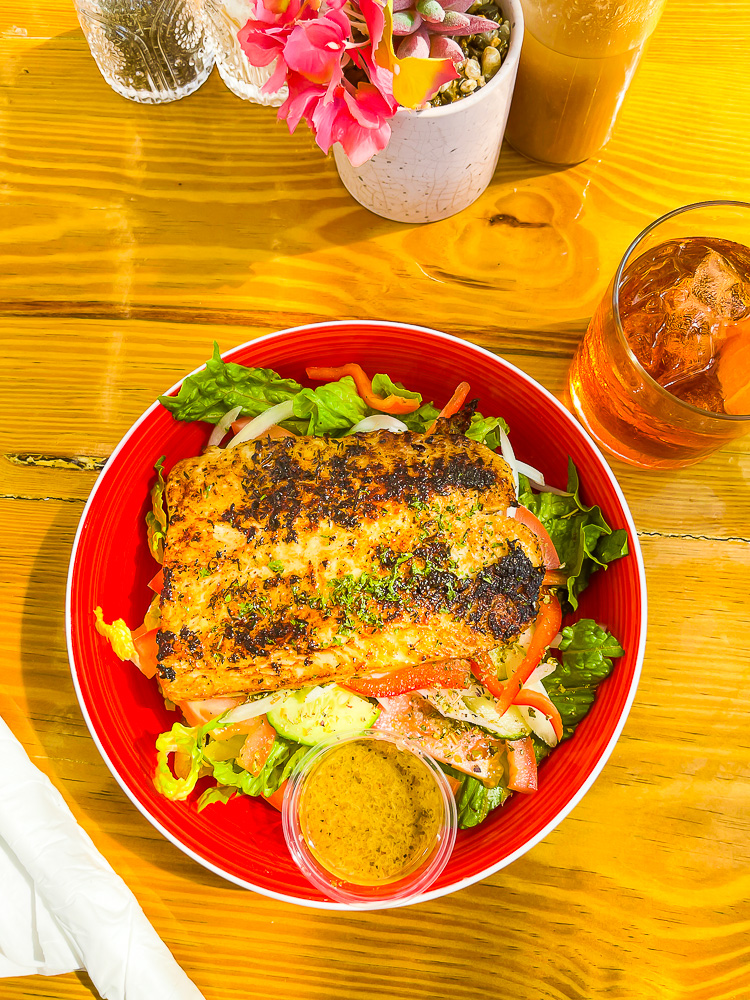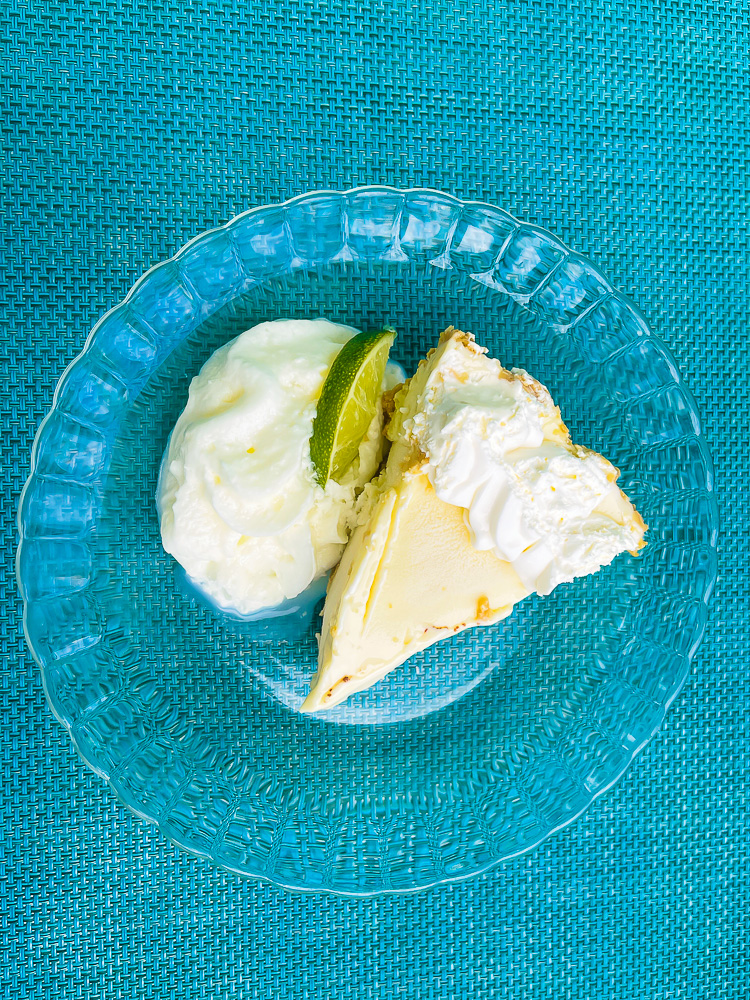 Black-Owned Businesses on Turks & Caicos
Coming from Houston, Texas, where Black businesses abound, I think I took for granted that Turks & Caicos would be similar. It was really jarring and disheartening to learn that Black ownership isn't common around Providenciales and Grace Bay, where I was staying. This includes hotels & resorts, restaurants, shops, and activities vendors. Thankfully, I found a couple of Black-owned restaurants on Turks & Caicos from online research and through an Instagram chat.
Mr. Groupers is a two-story indoor/outdoor restaurant with an extensive menu and dozens of cocktails. I had the strawberry mule (two actually), conch fritters, jerk shrimp skewers, and a slice of key lime pie. The patio is bright and shrouded by flowering plants so I highly recommend having lunch there when you visit.
Turks Kebab is a Black woman-owned restaurant with Mediterranean influences. I enjoyed the jerk fish salad, a strawberry Negroni, and baklava. This was probably my favorite meal on the island. The fish was perfectly seasoned and everything paired together so well. The aesthetic of Turks Kebab is chic and simple.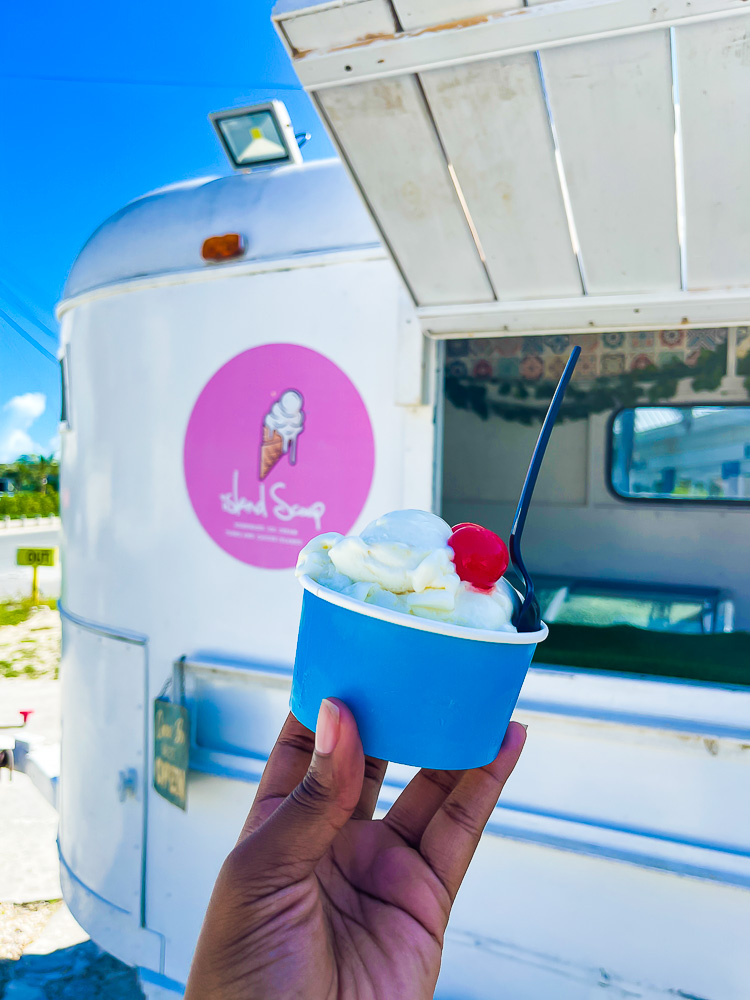 Turks & Caicos Restaurants to Try
Conch is a national symbol for Turks & Caicos and one of its chief exports. The island is home to the world's only conch farm so you'll find it on almost every menu. Make sure you try conch a few different ways during your visit. Aside from the abundance of conch, I didn't notice a definitive food identity in Providenciales. The food is a hodge-podge of multiple influences, including Caribbean, British, South Asian, and American.
Bugaloo's Conch Crawl: Go for an early dinner on the water. The coconut shrimp is phenomenal and I also loved the guava daiquiri. I made a reservation via OpenTable, which was totally unnecessary at the time as there were only two other full tables. It was so peaceful to eat dinner right on the ocean–the tables are literally in the sand and they have seating in the water, as well, but it was too high for my outfit. Next time, I'm coming in my swimsuit. Also, they have wifi! Note that this is NOT the Grace Bay location by a similar name.
Hemingway's: Go for lunch and order the rum punch because it was the best I had the whole trip! Most of the servers were older ladies that reminded me of my aunties so the service was amazing. This restaurant is part of the Sands at Grace Bay Hotel and mostly situated on an expansive deck right on the beach. The view and sounds are lovely. Try to sit under a palm tree as the sun can be unrelenting.
Island Scoop: Go for breakfast or dessert. I had two scoops of the rum raisin, which was thick and creamy with strong rum flavor and plump, juicy raisins. Service was super friendly here. They also have breakfast and cafe items and sell fresh coconuts!
Mango Reef: Go for a fancy dinner. Mango Reef is on Turtle Cove Marina so I had dinner set next to a docked yacht and the sounds of water. It is a huge space with all open-air seating and an extensive menu. I enjoyed the spicy lobster curry, which was delicious, although not spicy, to me. I'll note that none of the food on Providenciales was what I would consider spicy so this is not unique to Mango Reef. I also enjoyed the tropical passion cocktail.
Mr. Groupers: Go for the vibes. Two-story indoor/outdoor restaurant with an extensive menu and dozens of cocktails. I had the strawberry mule (two actually), conch fritters, jerk shrimp skewers, and a slice of key lime pie. The patio is bright and shrouded by flowering plants so I highly recommend having lunch there when you visit but they also have breakfast!
The Patty Place: Go for a quick bite. They have an assortment of patties, coco bread, and soft drinks, as well as an ice cream/smoothie shop in the same place. There are a few different locations.
Turks Kebab: Go for a fresh, light meal. Black woman-owned restaurant with Mediterranean influences. I enjoyed the jerk fish salad, a strawberry negroni, and baklava. This was probably my favorite meal on the island. The fish was perfectly seasoned and everything paired together so well. The aesthetic of Turks Kebab is chic and simple.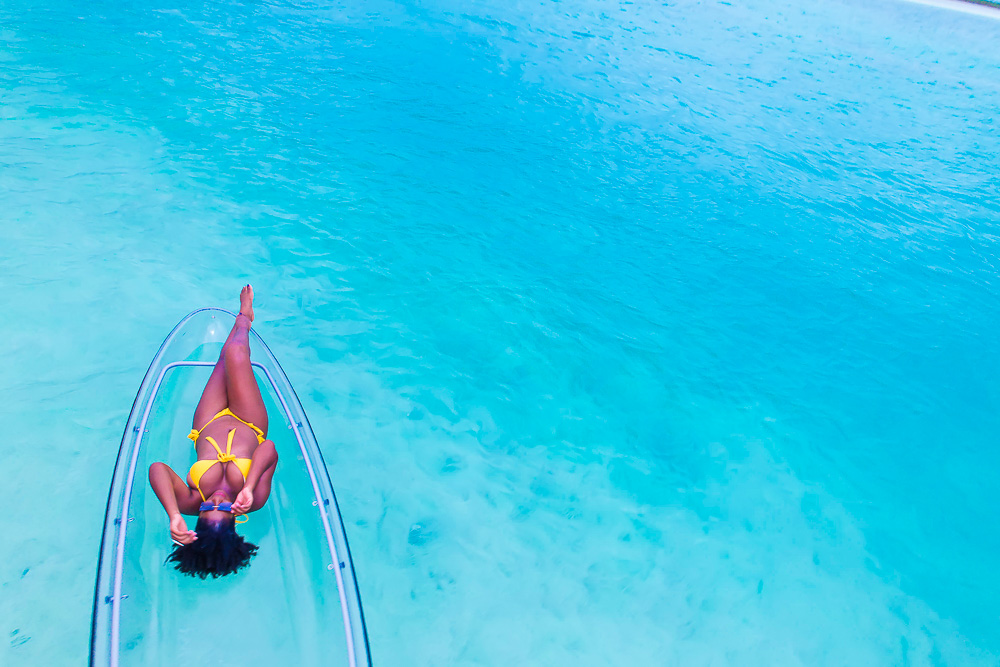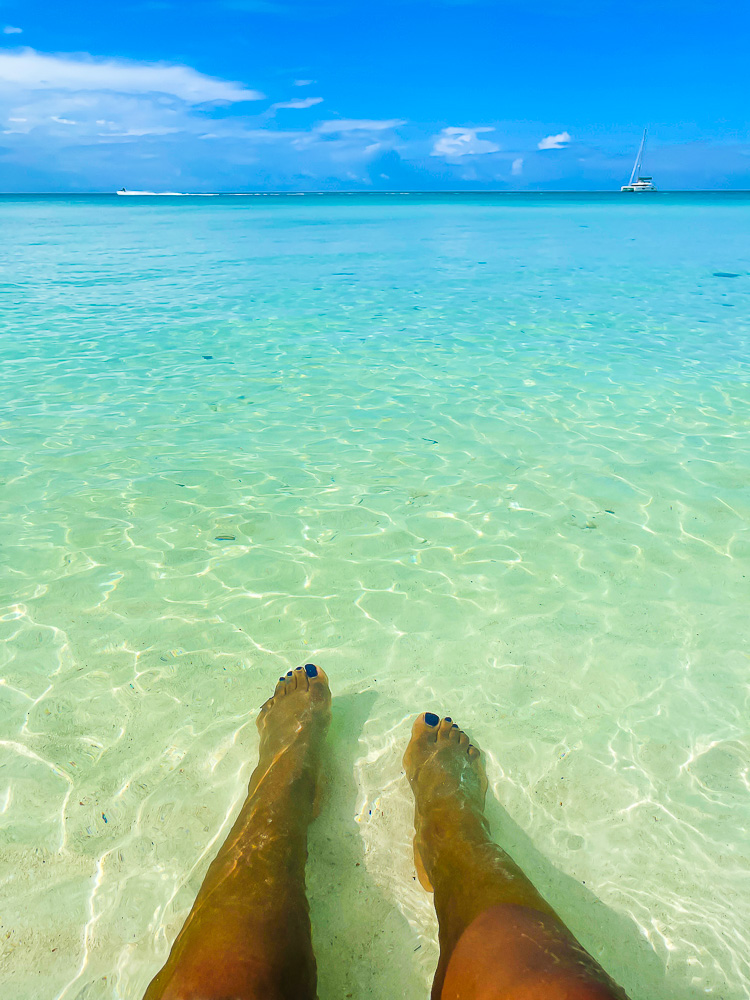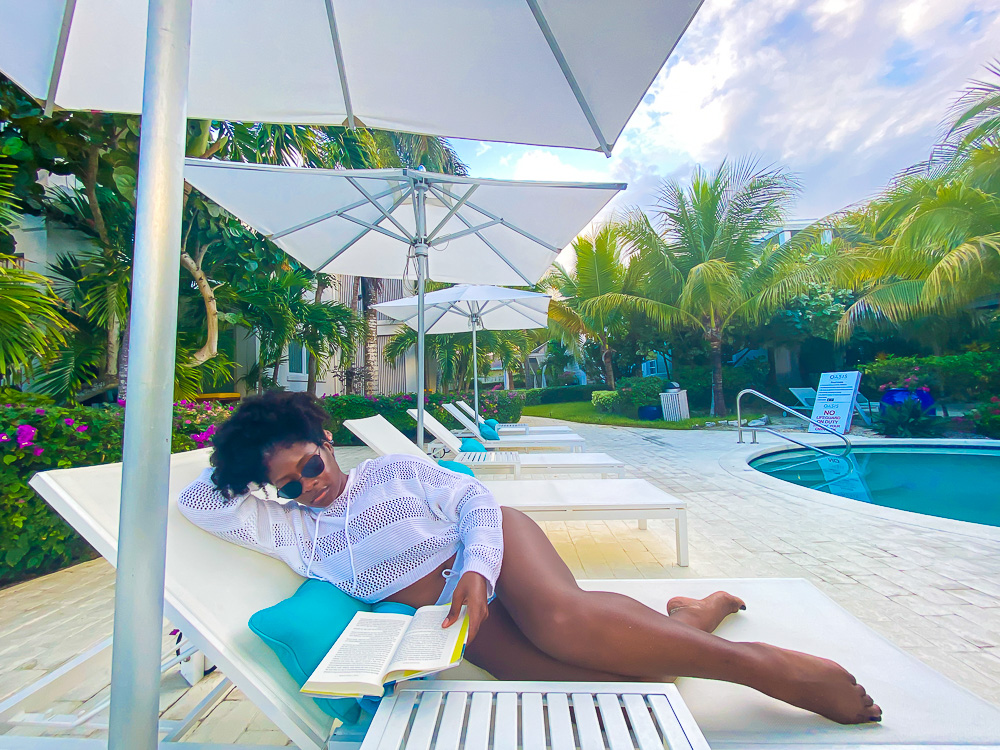 Fun Things to do in Providenciales
Beaches – You can't go wrong with any of the beaches on Providenciales. The water is warm, clear, and shallow for farther out than you could likely walk. They're also well-maintained so you won't be inundated with seaweed at the shore or litter in the sand. My favorite was Sapodilla Bay Beach with its fine, soft sand. It's a great spot for snorkeling and water sports. There are beach chairs and umbrellas for rent, an outdoor bar, and you're likely to see fish and crabs in the water.
Clear Kayak Photo Shoot is a must-book experience on Turks & Caicos, in my opinion. Whether you are a shameless influencer like me or a couple wanting to get steamy pictures, you will enjoy it. The staff here are part talent wranglers, part drone operators, and part artistic directors. All you have to do is pose then appreciate how they make you look like a professional model. I booked with roundtrip transport from my hotel. Taking a clear kayak or paddle board through the cays and mangroves around the islands is another solid option.
Fish Fry – If you will be in Providenciales on a Thursday evening, you must go to the fish fry in town. Bring cash to try an abundance of local food, drinks, and shop with vendors.
Horseback Riding in the Ocean was amazing! We got rained out before the first attempt but made it out with a slight drizzle the next day. Despite the weather, the water was warm. Fun fact: horses love seaweed and were trying to snack as we trotted through the water. The guides were hilarious and knowledgeable. And they gave clear instructions and worked hard to make sure everyone was safe and had a good time. They even snapped photos and videos, when needed. Make sure to bring a retainer for your sunglasses and a waterproof bag for your phone.
Snorkeling – Because the water is so clear and clean, Providenciales is perfect for snorkeling. Dive destinations like The Bight Reef are popular for this. Grab your gear and take in the beautiful "underwater gardens" accessible from Turks & Caicos beaches and boats.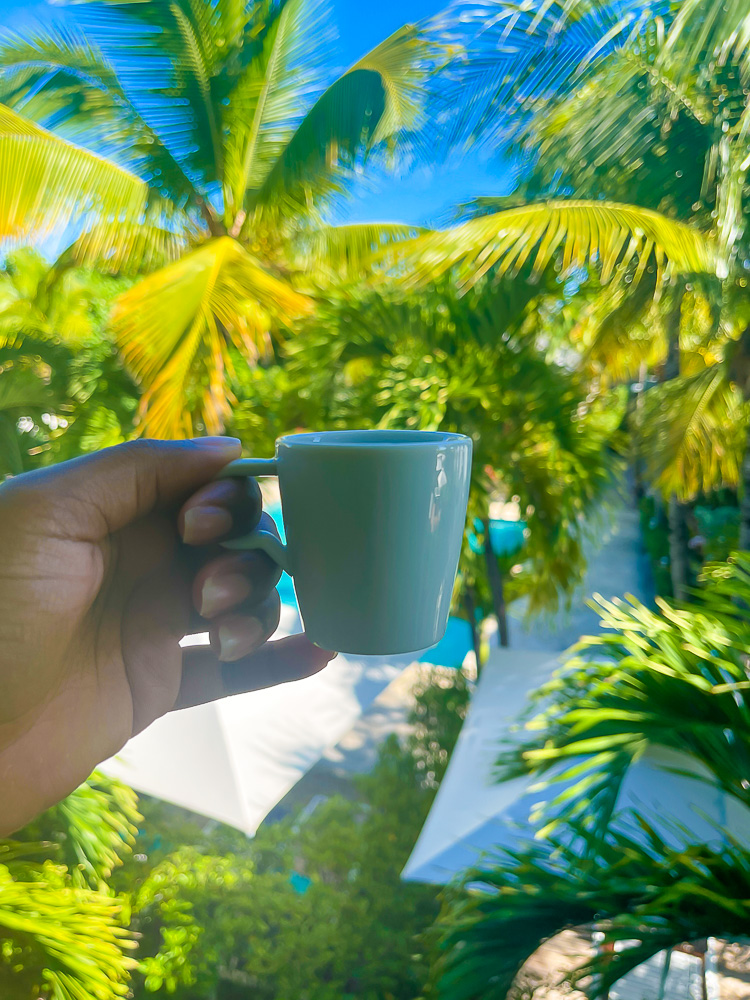 How Expensive is it to Visit Turks & Caicos?
I am no stranger to travel hacks that save money but it was not necessarily my intention to visit turks on a budget. That said, it was still considerably cheaper than normal. Turks & Caicos is consistently listed as one of the most expensive islands to visit in the Caribbean with an average daily cost of about $260. From a North American perspective, just about anything you can think of will cost more on Turks & Caicos than it would back home. That includes gasoline, groceries, and, of course, dining at restaurants. A typical meal during my trip cost $50. A few things worked in my favor with this vacation, though.
Firstly, I caught a flight deal to Providenciales via a Southwest airfare sale. For about $280 roundtrip, I flew from Houston to Turks & Caicos with a brief stopover in Ft. Lauderdale. I also traveled during the Turks & Caicos low season (June through November), which is also the tail end of hurricane season. The weather was mostly sunny with a few rain showers, and consistently warm and breezy. Hotel and resort prices are generally lower during the low tourist season and, in fact, I booked at The Oasis at Grace Bay through a sale. Lastly, the travel restrictions in place likely taper the number of tourists and thus, lower prices somewhat. I found prices for activities to be on par with other islands I've visited such as Oahu, Hawaii and San Juan, Puerto Rico. Keep these things in mind when budgeting for a Turks & Caicos vacation from the US.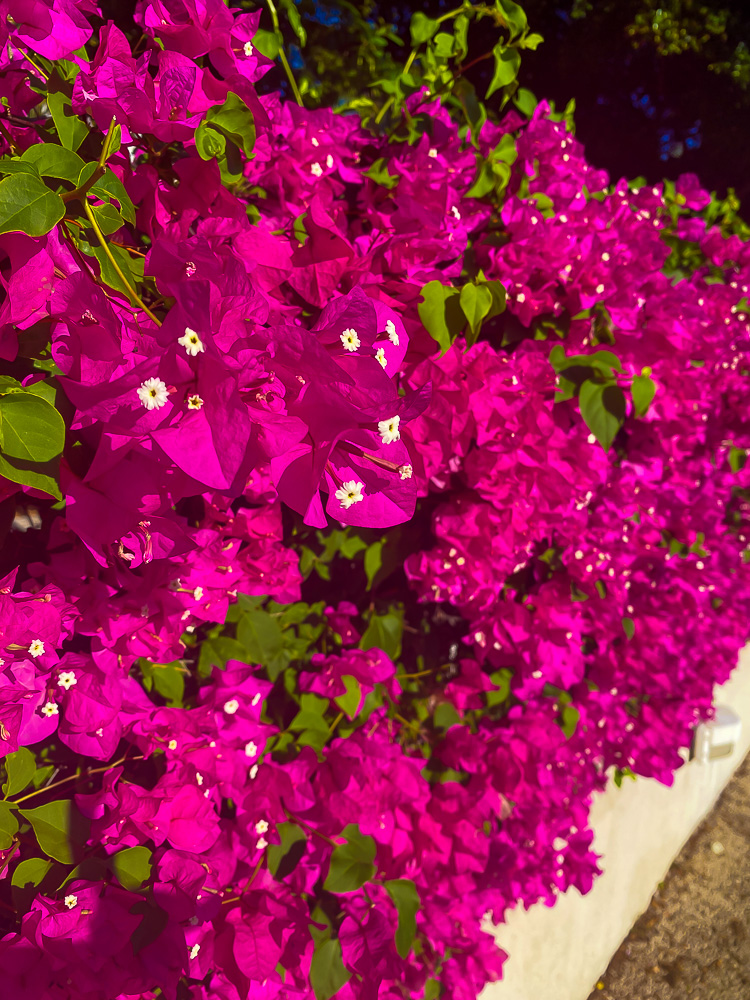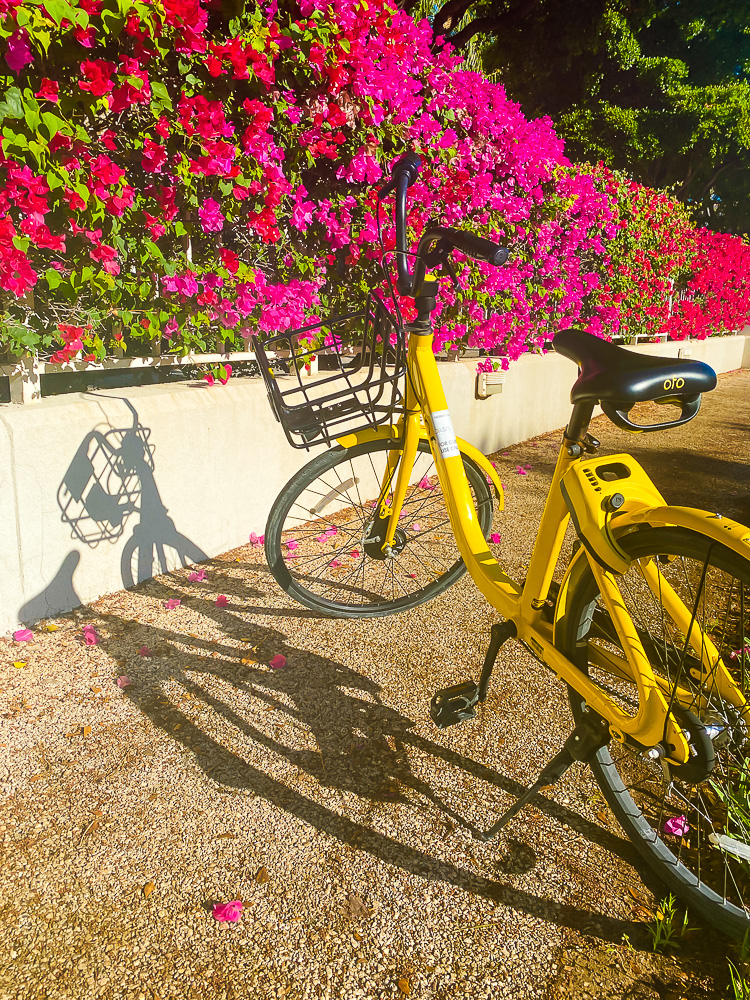 Turks & Caicos Travel Diary
Tips for your Visit
Do you need a passport to visit Turks & Caicos? Coming from the United States you will need a passport to enter Providenciales and any of the other Turks & Caicos islands. Travelers from the United Kingdom don't need a visa as this is an overseas British territory.
Do I need to convert currency? The currency on TCI is the United States dollar so it isn't necessary to convert your money at the airport or anywhere else. I do recommend bringing cash. Credit cards are widely accepted but not every single place takes them.
What side of the road do they drive on? You drive on the left side of the road on Providenciales. Not all rental cars are set up with the driver on the right side, which is a good reminder if you aren't used to driving on the left so I recommend opting for one that is, if given the option. There are also lots of signs around the resorts of Grace Bay, due to the prevalence of North American travelers that visit the islands.
I hope this post helps you successfully plan a trip to Providenciales soon. It's a beautiful place. And sharing is caring so be sure to pin this women's Turks & Caicos travel guide over on Pinterest. Thanks for reading!