Brunch at Kulture Houston
This past weekend, I tried every single thing on Kulture's brunch menu. Benedicts, hash, cocktails, all of it. I know you're probably thinking "That's a lot of food, Jazzmine." And you're right. A nap and a workout where in order afterward. But I love y'all and I'm willing to do all the legwork (stomachwork?) to make sure you have the best experience. Get into my top Kulture brunch recommendations below so that you can get straight to ordering and eating the next time you visit downtown Houston.
Kulture's brunch menu currently includes seven items. Here's how they stacked up for me:
Kulture Brunch Menu Items
Brisket Hash: Consists of brisket, chipotle, white yams, tomatoes, pickled peppers, and a 63 poached egg. I needed some crunch to balance it out texture-wise.
Country Beet Salad with Shrimp: Has so many complementary things I love in one idsh: multicolored beets, shrimp, arugula, pickled onion, local citrus, pistachio, and dukkah. A touch salty but I will definitely order again.
Fried Branzino Filet: Chef Dawn does branzino so well and I'm exited to see it back on the menu! The crispy fish over a corn grit cake with collard greens and slap sauce was my favorite dish from the meal.
Lobster Benedict: A well-executed benedict with butter poached lobster, egg, seared gem lettuce, and chili paste. It was not my favorite but if you like classic benedict flavors + lobster (I mean, who doesn't like lobster?), you'll love it.
Mutha Dunkin' Chicken Chicken & Waffles: Super crispy Nashville-style hot chicken on a bed of waffles with house pickles and syrup. I highly recommend this one. If you can take the heat, order this.
Syrup Sammich: Chocolate bread made into French toast and served with maple pastry creme, bacon jam, and raspberry. I'm not a big chocolate fan but enjoyed this.
Toasted Pound Cake: Was a surprising favorite. Perfect buttery pound cake with light coconut flavor that plays well with the cream and fruity compote.
Kulture Brunch Cocktails
To wash down our brunch food, we had to have cocktails, right? Right. Water alone wouldn't do. (But we did drink water, too, and so should you.) Here are the brunch cocktails currently on Kulture's menu and what I thought about each:
Ghanaian Bloody Mary: Perfect for bloody Mary fans…that's just not my ministry.
Hibiscus Spritz: Light, fruity, and made with Aperol and Prosecco. There's coriander in there, too, but it's overpowered by the hibiscus, in case you aren't into that.
Kulture Mimosa: Available by the glass or carafe with either orange or grapefruit juice.
Tepache Bellini: All-around group favorite. I could not get over how refreshing it was. It's a gin based bellini made with Tepache (spiced fermented pineapple), lemon, and Prosecco.
Watermelon Margarita: tequila, watermelon, lime, and chile liqueur.
Last but not least, there are two honorable mentions that aren't on the brunch menu but definitely worth your time, the Kulture Gin & Tonic and the Peanut Old Fashioned. The gin & tonic is beautifully floral and it doesn't hurt that it's Instagram-worthy. And the old fashioned is just what an old fashioned should be plus a touch of smokiness and peanut flavor that doesn't overpower. Because I think you'll love the brunch and likely want to go back to for dinner. As always, thanks for reading!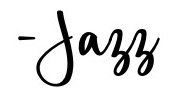 Featured photo by Michael Ma