How I Travel on a Budget – 10 Tips Updated for 2023
Here are the practices, products, and opportunities that put me on planes around the world and how you, too, can travel on a budget! Originally published November 2019. Last updated February 2023.
Years ago, I made a commitment to see more of the world and am happy to say that I've honored it. But I probably spend less money on travel than people think. And I'm about to tell you exactly how I travel on a budget. There's no single secret to traveling on a budget but rather a collection of helpful habits and things you might now know about how to travel on a smaller budget. Let's get into it!
Table of Contents
Hop on Flight Deals
Many of my most memorable travels started with finding an unbelievable flight deal. Check out trip details with roundtrip airfare costs below, so you know it's real!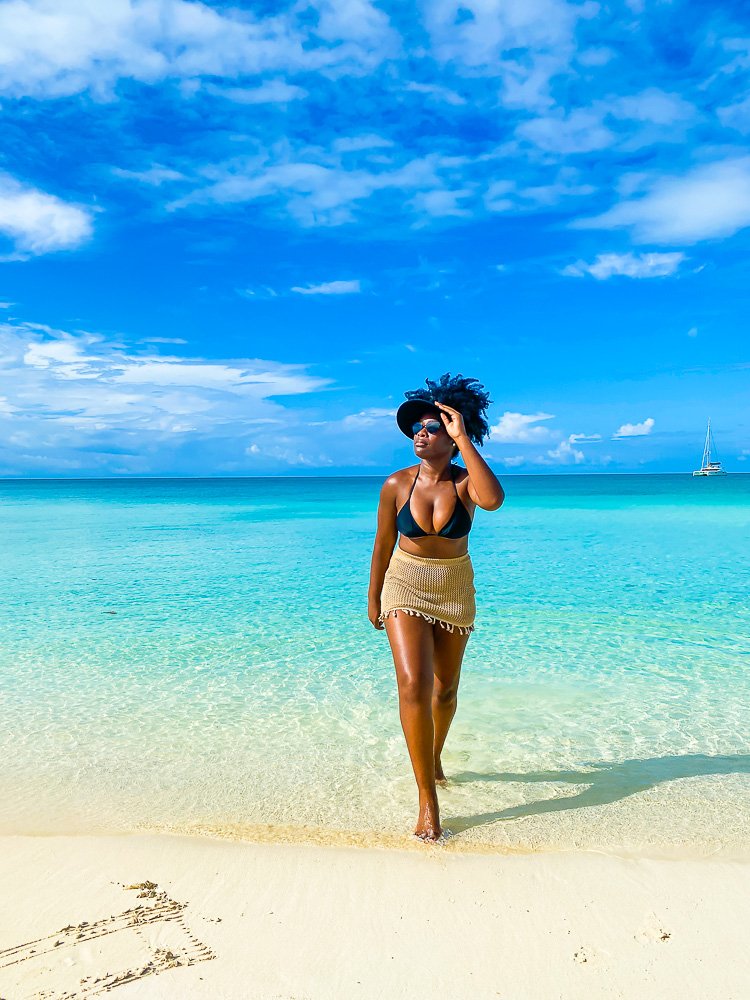 The practice of taking advantage of flight deals takes patience, preparation, and flexibility.
Patience: Chances are, you won't find a flight deal for your dream destination immediately. But keep checking. Not sure how to find flight deals? I also use apps like Hopper and follow @SecretFlying on Twitter to keep up with flight deals. Pro tip: make a habit of scanning the Google Flights airfare calendar for destinations you're interested in. I've hit a few licks that way.
Preparation: You have to keep some change in the bank for flight deals in order to be ready at any given moment. The good news is that you likely won't need a whole lot.
Flexibility: Traveling on flight deals doesn't align well with fixed travel dates. For leisure trips, I'm not as concerned with when I go as actually going. Traveling solo affords me a lot of flexibility.
Don't be an Airline Snob
If your bottom line goal is to save money on airfare, it doesn't pay to be loyal to a single airline. This is one of those underrated budget travel tips because we tend to seek status and like to be able to neatly categorize things. I definitely have preferences (and aversions) but am flexible about which company gets me there because the point is just to get there safely and on time. I recently flew (nonstop) to Phoenix, Arizona for under $100 roundtrip on a regional airline I hadn't previously heard of!
Be Good at What you Do
As a food & travel blogger, I'm grateful to have a few press trips under my belt to experience Mardi Gras, highlight safe beach travel, and learn about Texas farms. And my corporate career has taken me places, too, including international destinations.
Because I've worked remotely and on geographically dispersed teams for years, several of my travel opportunities have been for work and were paid for by my company or industry organizations I work with on a volunteer basis. These were all-expense-paid trips based off the strength of my relationships and professional track record. When you're good at what you do, people will want to invest in you. Let's talk about how to get the most out of business travel next.
Take Advantage of Business Travel
I realize that not every job includes travel but mine does from time to time, so I make the most of it. Here are a couple of ways I like to have fun on a business trip. The first is to make the most of your downtime. Whether it's hitting up a museum after a conference or making a special dinner reservation without your coworkers. I highly recommend trying unique local food away from the host hotel or office when you travel for business.
How to maximize my PTO? Extend a business trip for pleasure by arriving early or leaving late. Generally speaking, airfare won't vary too widely but check your company policies to confirm that this is acceptable. I once tacked a quick personal trip to Banff onto the end of a workweek in Calgary, Alberta and just paid for the bus ticket in-between and mountain lodging. My out of pocket was a fraction of what flying from Houston to Banff would have cost.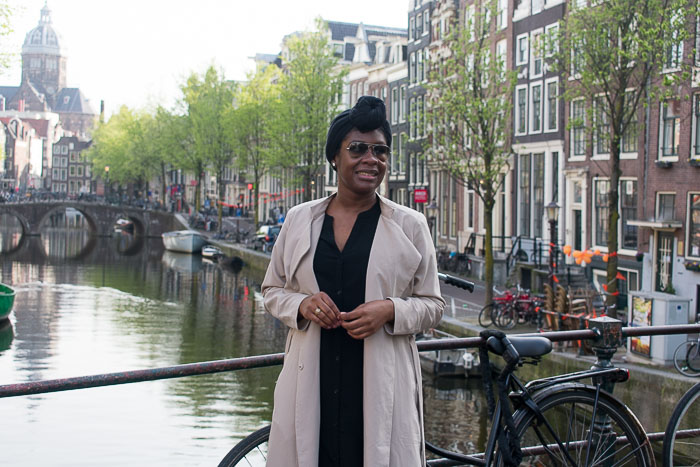 Strategize Layovers
Despite the goal to travel on a budget, I prefer to fly direct whenever possible. But I'm not opposed to an interesting stopover if it includes ample time to explore. If a layover is unavoidable due to the potential cost savings or nature of the trip, I look for one that provides enough time for me to exit the airport and see the city (and get back in time for my connection) without requiring an overnight stay. Walking around Amsterdam for a day was a wonderful use of my time during a seven-hour layover en route to a week in Lagos, Nigeria. Pro tip: Stow your luggage at the airport to get around more easily and not attract unwanted attention.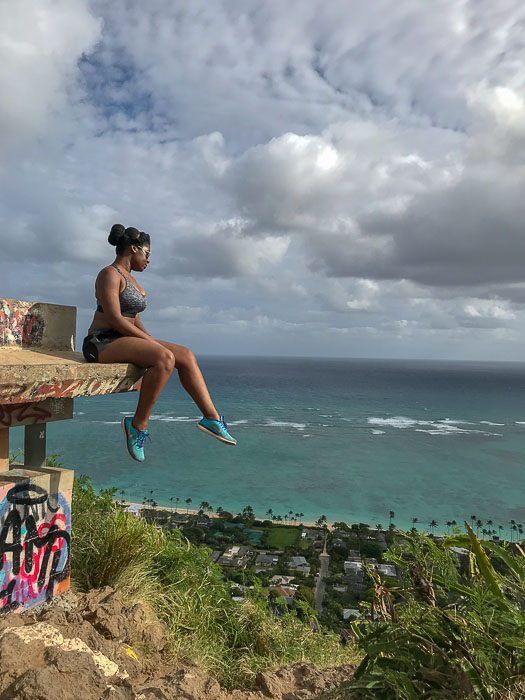 Travel Off-Peak
Traveling during the traditional Western workweek (Monday through Friday) is typically cheaper than on the weekends. And the low season is when climate, economic, social, and/or cultural factors converge to decrease tourism. This is the time for which you'll typically find great flight deals. I've visited Belize and Turks & Caicos during Halloween weekends, which are hit or miss with hurricane season, and had a blast. Hotels and experiences are typically cheaper when you travel during the low season.
Banff, Alberta was also technically a low season trip since the ski slopes hadn't yet opened. And although Hawai'i is beautiful year-round, visiting Oahu in January was much less popular than say, the peak of spring and summer. Low travel seasons vary by location so do a quick Google search for whatever destination(s) you have in mind.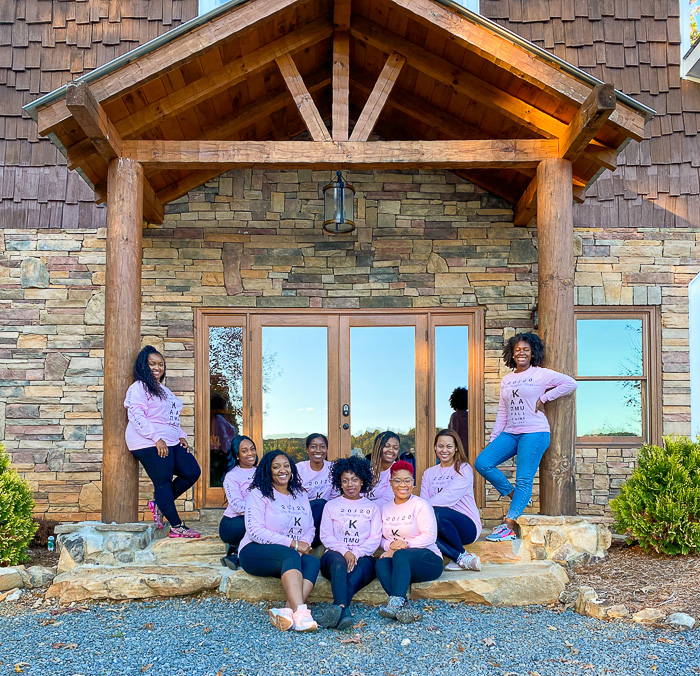 Take Group Trips to Save Money
This probably sounds strange coming from the woman who travels solo more often than not but that's the very reason I know how pricey solo travel can be! In addition to being lots of fun, traveling in groups cuts down on costs–mainly accommodations. Group travel can also yield group discounts on things like transport and excursions. When I went to Blue Ridge, Georgia, with my sorority sisters, we stayed in a beautiful luxury mountain cabin for just a small amount per person.
Pack Light to Avoid Baggage Fees
Checking bags adds up and if I checked luggage on every flight I took in a typical year, it could easily total $1,000! That's two roundtrip flights to an exotic international destination or a cute contribution to my savings account. And packing light doesn't mean skimping on travel essentials or re-wearing the same clothes. Here's how I travel in style without checking my bags. This is one of my favorite budget tips for traveling solo because it allows me to get straight to adventure when I arrive.
And you can travel even lighter in just a personal item, check out my backpack method! It's great for budget airlines like Spirit.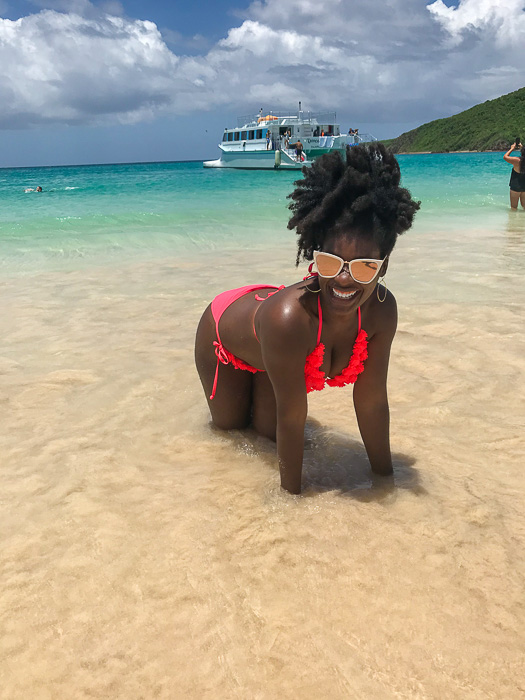 Use Credit Cards & Loyalty Programs Strategically
I signed up for the Chase Sapphire Reserve credit card when I decided to see the world without spending a lot of money and it paid off big for me in less than 12 months! I use it for both everyday expenses and travel planning then pay the balance and reap the points benefits.
Between that practice and the bonus welcome points you get when you sign up, I booked round trip flights to Atlanta, GA and San Juan, Puerto Rico and covered a couple of hotel stays with points just in the first year. This credit card has a $550 annual fee, which isn't cheap, however, I take full advantage of card benefits like airport lounge access, Global Entry, and statement credits to offset that.
Apply through this link and get 60,000 bonus points!
Also, sign up for loyalty programs to rack up free airport parking days, hotel nights, and more. Here are a few I use a lot.
Marriott Bonvoy
Open Table
The Parking Spot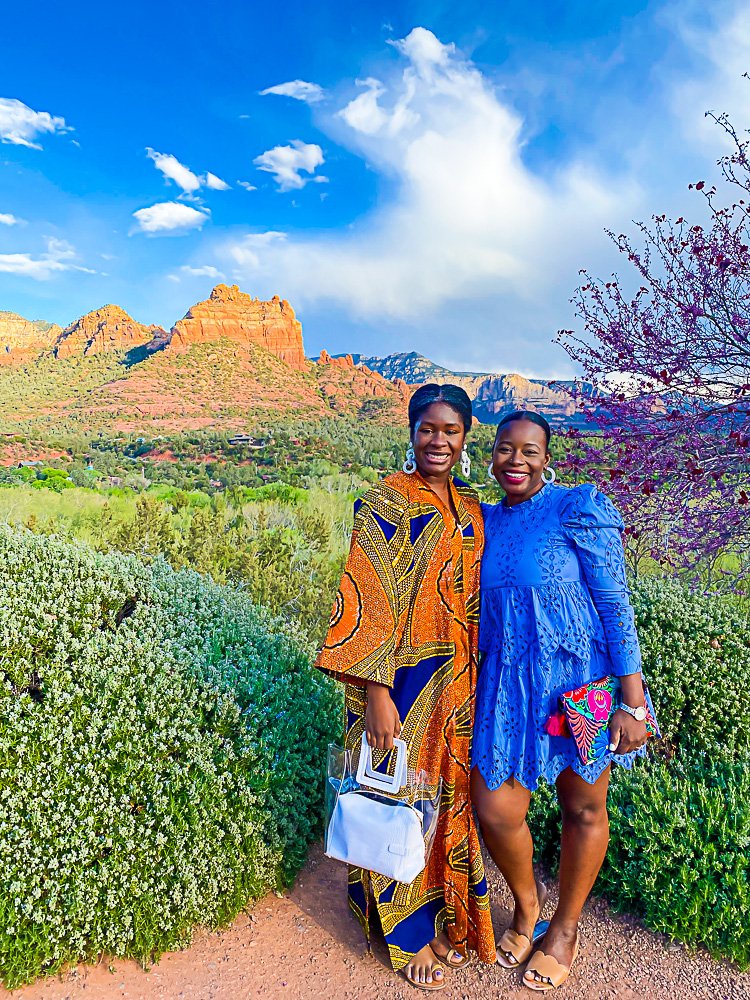 Save Money with Domestic Travel
There are several international places to visit on a budget but don't sleep on domestic destinations! The expansiveness of the United States means that you can see all different kinds of terrain, elevations, and climate without a passport or visa. You can have amazing experiences with domestic travel on the cheap through road trips and short haul flights. Here are a few budget-friendly travel destinations I recommend:
I hope these tips help you travel on a budget, too. And sharing is caring so pin this money-saving travel guide for later and follow me over on Pinterest. Thanks for reading!