Chase Sapphire Reserve Review for Women who Love Travel – Updated for 2023
Here's what you need to know about the Chase Sapphire Reserve credit card for travelers: secret perks, how to earn free flights, and a signup points bonus! Last updated January 2023.
When I committed to traveling more often, finding a good travel credit card for everyday use was the natural next step. With a solid set of core member benefits and rotating perks that change out year to year, the Chase Sapphire Reserve is the best credit card for travelers, in my opinion. Let's get into why!
Earn 60,000 Ultimate Rewards points (2 roundtrip flights) when you sign up with this link!
There are currently over 50 Chase Sapphire Reserve cardmember benefits and I'm going to break down the most important card benefits for you, including secret ones you don't know about.
Table of Contents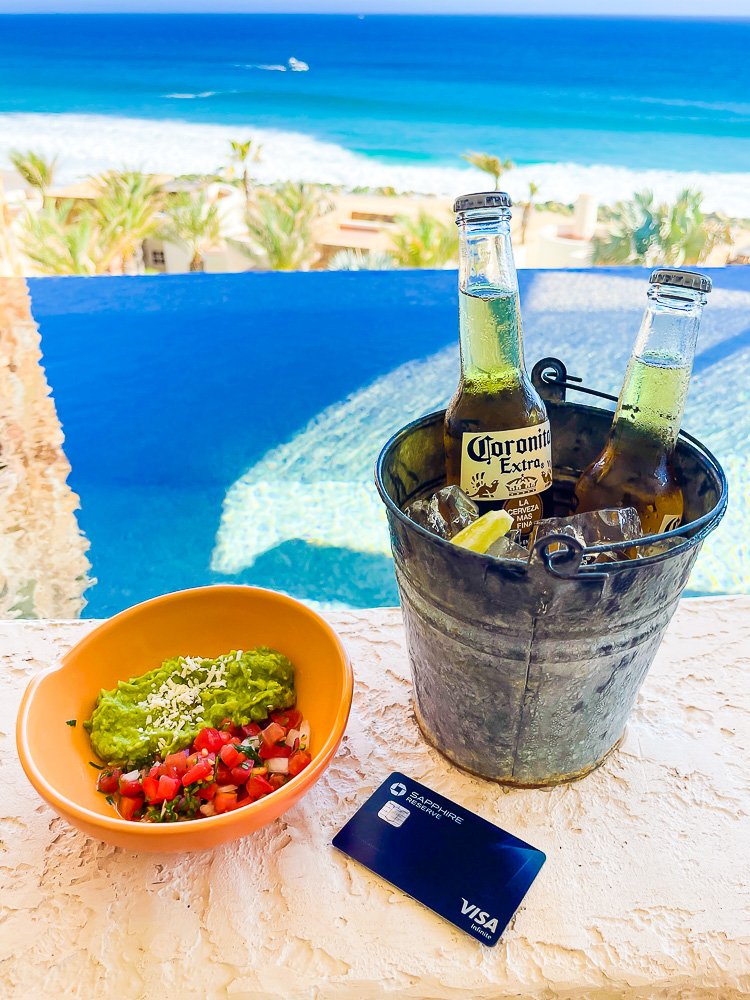 6 Cardmember Perks I Use All the Time
$300 Annual Travel Statement Credit As an avid solo traveler, I max this out every year. Qualifying purchases include airfare, hotels and other lodging options (including campgrounds), rental cars, transit, tolls, and parking. Note that these categories can change and even included groceries and gasoline during the start of the pandemic when travel was at a standstill.
Instacart Membership + Statement Credits Complimentary membership to this grocery delivery service aligns with my weekly routine and pursuit of a soft life so, while a brand new perk, I've been using it each month, including the $15 monthly statement credit on Instacart orders.
Priority Pass Membership With Chase Sapphire Reserve card, this perk gives you complimentary access to over 1,300 airport lounges and I try to enjoy the VIP treatment every time I travel. It's great for getting work done, unwinding, and enjoying a meal before departure and helps me comfortably make the most of layovers and delays. My favorite airport lounges have been the one with a swimming pool when I went to Punta Cana, the full-service lounge with beds and showers before leaving Paris, and a golf-themed lounge on my way to Alaska!
DashPass Membership + Statement Credits $0 delivery charges and reduced fees comes with DashPass and a $5 DoorDash credit pops up in my app balance at the beginning of each month.
Global Entry or TSA Precheck Statement Credit This card benefit has seriously streamlined my travel experience for both domestic and international trips. TSA Precheck minimizes security screening at US airports and Global Entry makes returning from other countries breezy. And this credit card gives you a statement credit for either one every four years. Not sure which one to get? Global Entry includes TSA Precheck so that's what I recommend!
Lyft Pink Membership includes free priority pickup upgrades for faster service, ride discounts, cancellation forgiveness, free monthly rides, discounted Grubhub+ delivery and more. I use rideshare regularly when traveling and always check both Lyft and Uber before booking. Lyft is consistently cheaper than Uber when my Lyft Pink membership is activated.
Honorable mentions include 3x Ultimate Rewards points on travel and dining purchases, car rental collision damage waiver coverage (so you don't need to purchase extra insurance), and no foreign transaction fees! This section alone clears how to earn free travel with Chase credit card.
Underrated Chase Sapphire Reserve Benefits for Travel
Baggage delay insurance, trip delay reimbursement, and lost luggage reimbursement
Emergency medical and dental benefit for expenses while traveling
Extended warranty on eligible purchases, purchase protection, and fraud alerts and liability protection
Roadside assistance for lockouts, flat tires, etc.
Upgraded status with car rental programs like National and Avis
Visa Infinite concierge access
Access to exclusive sports, dining, music, and entertainment experiences with Reserved by Sapphire.
Is the Annual Fee Worth it?
Chase Sapphire Reserve cardholders currently pay an annual fee of $550 for access to all the perks and privileges of membership and if that sounds steep, let me share how to get your money's worth for the Chase annual fee.
Pay off your balance in full each month. I know that this is 101 for how to use a travel credit card responsibly but it bears repeating that carrying a balance on your credit card will result in interest charges and you don't want to pay more for this card than the annual fee, do you?
Use the statement credits. Currently you get up to $300 back on travel purchases each year and $240 on Instacart and DoorDash orders plus complimentary DashPass and Instacart memberships. These three benefits combined nearly offset the annual fee but if you aren't confident you'll use them, it might not be worth it for you.
Weigh the value of other card benefits. Having been a Chase Sapphire Reserve cardholder for a few years now, I have my go-to perks that I use all the time and others that are just as valuable but don't come up as often. With the annual fee offset by statement credits, you can regard these as free.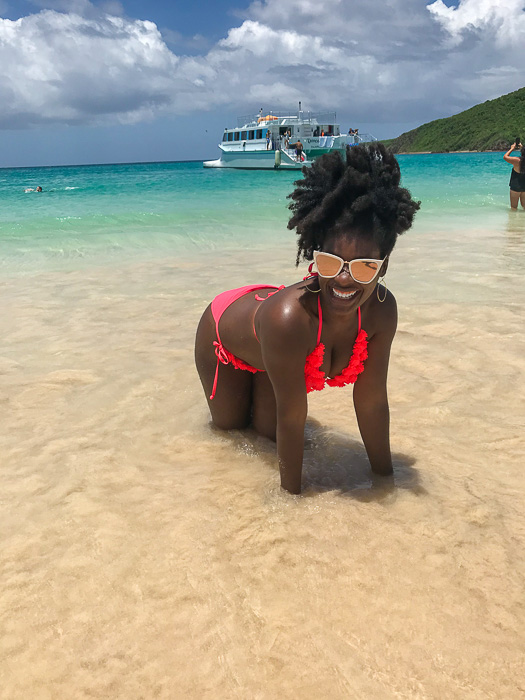 How to Maximize Chase Ultimate Rewards Points
Redeeming points through the Ultimate Rewards portal is key to getting the most out of them as you get 25% more value. But if you want to transfer points to another rewards program with your favorite hotel or airline, you can do so at a 1:1 ratio, which is one of the unique perks of Chase Sapphire Reserve.
Right now, you can earn the most points per dollar in the following categories:
10x points on hotels through Ultimate Rewards
10x points on Chase Dining purchases
10x points on car rentals through Ultimate Rewards
10x points on Lyft rides
5x points on airfare through Ultimate Rewards
3x points on travel and dining purchases not made through Chase
I use my Chase Sapphire Reserve credit card for everyday purchases and to book travel then pay off the balance in full each month. And I've redeemed the points for roundtrip flights to places like San Juan, excursions on Cozumel and hotel stays in cool destinations like Banff, Alberta. If you have other questions about earning the 60,000 signup bonus, let me know in the comments. Thanks for reading!