Night at Messina Hof Winery
What to expect from a night at Messina Hof Estate & Winery in Bryan, Texas; featuring grape stomping, wine-tasting, and Texas history.
---
You've probably seen Messina Hof wines a bit around the blog as well as my Instagram feed–from sweet red Beau in my red wine hot chocolate recipe.As a wine lover and native Texan, I naturally reach for them and was so excited to visit the winery located in Bryan, Texas. My cousin and I drove up on a Friday evening and, I must say, it felt great to be back in the Brazos Valley. We are both Aggies–she had the full undergrad experience and I'm probably something of a "two-percenter" via a pit stop for grad school.
Bryan is near College Station, TX, and just over an hour outside of Houston. We arrived in town a little early and stopped off at Fuego (a must-do) and The Warehouse for tacos and Aggie gear before heading to the winery. Upon arrival, we filled up our wine tanks then were led on a tour of the facilities and guided through the wine-making process from vineyard to vino by Paul M. Bonarrigo, the current CEO of Messina Hof.
Paul's parents, Merrill and Paul V. Bonarrigo, founded Messina Hof. They started making wine as an agricultural experiment and named the winery after their joint heritage–Italian and German. Merrill and I swapped recipes–she loved the idea of my red wine hot chocolate and I added her brownies made with port wine to my list of winter recipes to try!
And she would not let me leave without "joining the family" via the tradition of grape stomping. It was a fun activity that I recommend y'all engage in whenever you get the opportunity. At Messina Hof, you get a commemorative t-shirt as proof of your labor (and the size of your feet) after all is said and done.
My wine choices for the night included the Messina Hof Sophia Marie Rose, Orange Muscat, and Paulo Port. We also got to try some three different wines in various stages of fermentation and aging.
I highly recommend you experience a night at Messina Hof for yourself. It's worth the short trip. Let me know if you have any questions or plan to make a visit soon. Thanks for reading!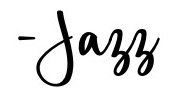 SaveSave
SaveSave
SaveSave