Paris Style Guide: What to Pack & Wear
Planning to visit Paris in the spring 2022? Consult this chic travel style guide + what to pack for Paris. Originally published April 2022. Last updated November 2022.
Paris, France is the ultimate destination for a fashion-lover like me. But what to pack for Paris in the spring 2022 had me a little nervous because the weather ranged from snowy to sunny (but still very cold) and windy. Here's what I wore in Paris for a variety of indoor and outdoor activities, plus a full Paris women's packing list for April.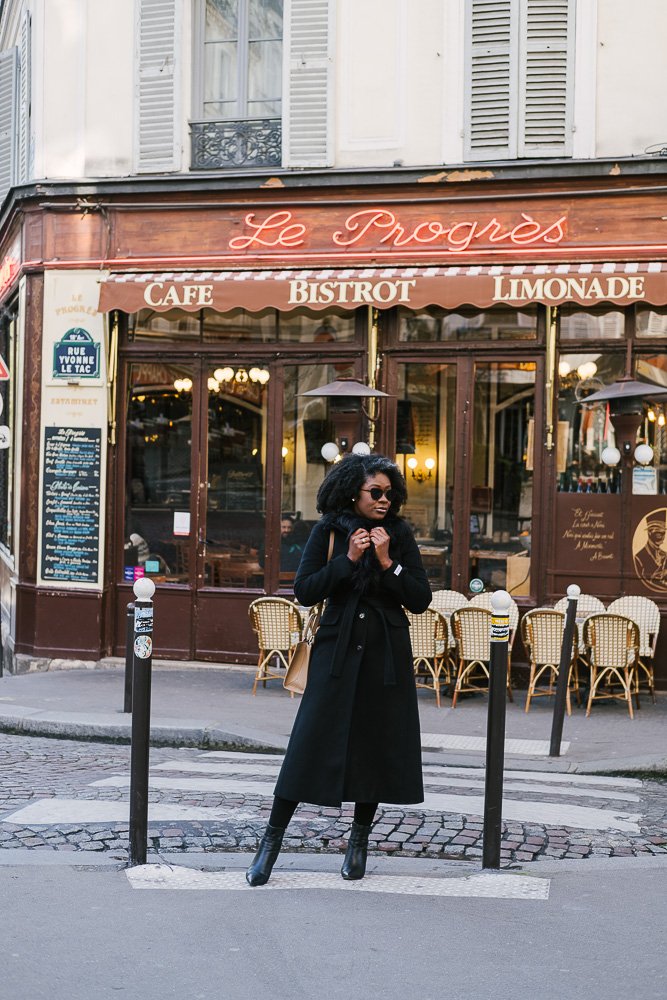 If you are into dressing the part on vacation, check out these destination resources, too!
What to Wear in Paris
I dressed in layers for this trip, in order to remain flexible and minimize trips back to my hotel for outfit changes. Pinterest and Instagram were my sources of Paris street style inspiration for packing, with some caveats for comfort due to the weather and amount of walking. Keep scrolling for my recommendations of comfortable walking shoes for a Eurotrip. A quick search of how do Parisians dress in the wintertime was helpful. And because I enjoy budget-friendly travel, everything I wore fit neatly into my carry-on bag.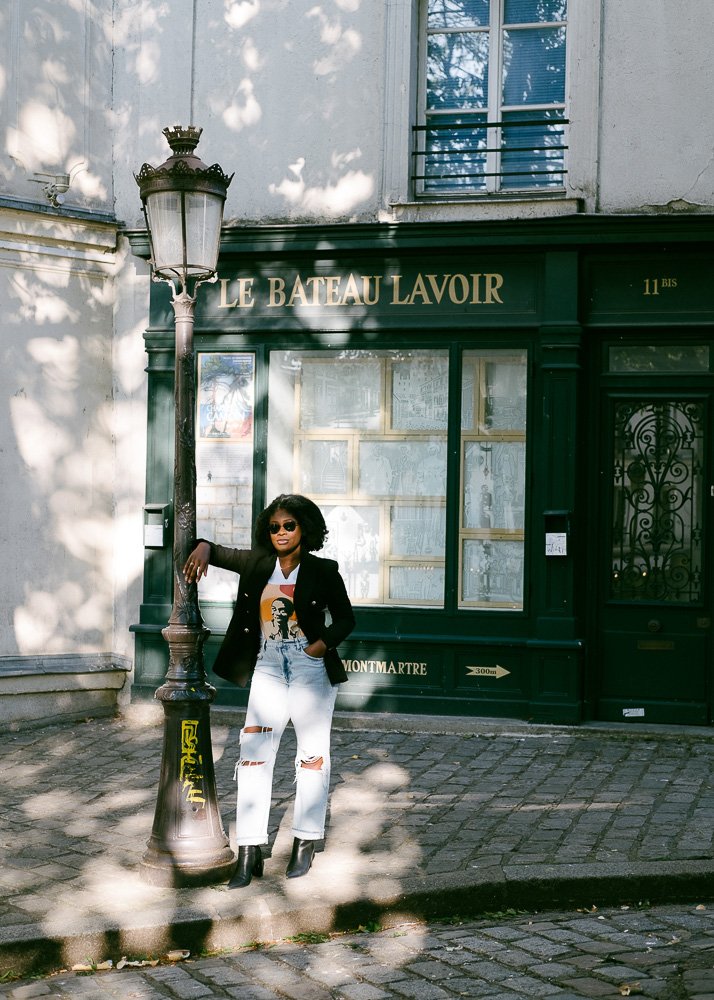 Where to buy a beret for vacation to France?
What should I buy in Paris instead of bringing with me? A beret, for one thing. They are sold in pop-up shops all over the popular tourist areas like the Eiffel Tower and Champs Elysees and inexpensive so don't bother packing one unless you already have it on hand. I also highly recommend saving room in your luggage to do some shopping. Even with my carry-on only philosophy, I was more than willing to check a bag for my stylish souvenir finds, including the Young Cut sweatshirt I'm wearing above as well as some luxury purchases I saved quite a bit of money on.
What to Pack for Parisian Vacation
There are certain travel essentials I take on almost every trip. Below are items I found particularly helpful for this one.
Broken-in sneakers or comfortable walking shoes are an absolute must. Some days I walked up to 12 miles. If you walk and/or take the metro, you'll probably have the regular urge to ask people where they purchased their cool sneakers!
Chic and substantial coat – One of my favorite parts of this trip was taking in all the street style eye candy and early spring in Paris means that stylish Parisian winter coats were the centerpieces of most looks.
Face Masks – At this time, masks are required in certain places such as the metro. I sometimes wore mine even outdoors to help keep my face warm!
Gloves
Handbag – A crossbody bag that zips is commonly recommended as the best bag for walking around Paris as a tourist. Not only is it light enough to keep up with you all day, it helps deter pick-pockets.
Headphones – These were helpful for following GPS directions while walking without everyone around me knowing that I didn't know where I was going. Also great for in-flight noise cancellation.
Plug converter – This is one of those things you might forget to pack for Paris but could possibly be supplied by your hotel so make sure you ask.
Power bank is a must to keep you untethered as you visit all the iconic sites.
Scarf
Sunglasses
Thermal tights or leggings – These will allow you to wear something other than jeans every day and might even come in clutch under your jeans, too.
Toiletries and cosmetics
Vaccine record – At the time of this post, recent vaccine confirmation is required to enter France and just good to have handy, because you never know how things may change.
What to Wear on the Plane to Paris
A tip for how to pack for Paris in a carry on–or anywhere, really–is to bring just a couple pairs of shoes. I went with a pair of black booties and white sneakers and wore my heaviest, lug-sole boots on the plane. Due to the snowy forecast, I had intended to wear them during the trip, as well but my feet swelled up in flight, making them too uncomfortable. Which is why I highly recommend packing compression socks!
I hope this post provides you with all the essentials while embracing spring and winter style in Paris on your next visit. And sharing is caring so be sure to pin these packing tips for Paris and follow me over on Pinterest. Thanks for reading!

Pieces Packed but not Pictured