2021 Cozumel Travel Guide – Is it Worth the Trip?
Here's everything you need to know to plan a trip to Cozumel in 2021, including travel tips, restaurant recommendations, and things to do on the island.
Visiting Cozumel was on my list for last year. In fact, I booked a flight deal that was subsequently cancelled due to the all the uncertainty. Thankfully, things are opening back up in 2021. Flight prices are now much higher, though, so imagine my excitement when I found a roundtrip ticket for a little less than last year's cancelled deal! I spent five days on the island and took detailed notes of everything worth doing, seeing, and, of course, eating. I've already shared what I packed and wore. Now let's get into the rest of my tips for travel to Cozumel.
More Mexican destinations for you: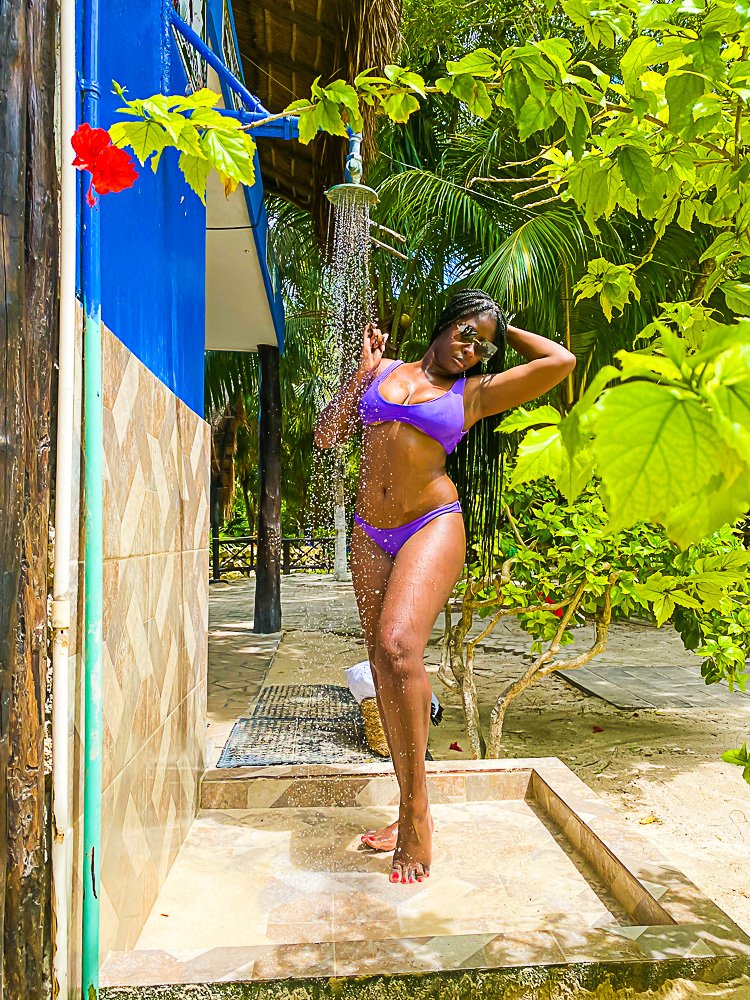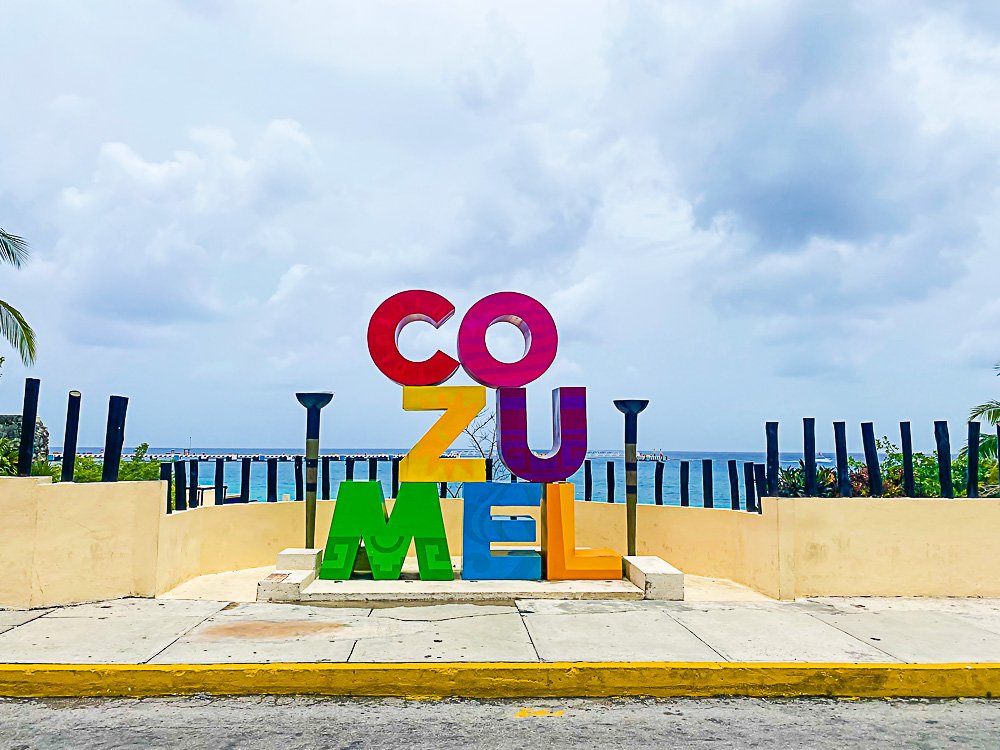 Table of Contents
How to Get to Cozumel
You actually have quite a few options for getting to Cozumel as it's an easy place to reach. There's a small airport on the island and there are currently a fair amount of direct flights from Texas, in case you're looking. You can also fly into Cancun then hop over to Playa del Carmen and take a ferry (about 45 minutes) to the island. Where is Cozumel, you ask? It's in the Caribbean Sea off the Eastern coast of Yucatan Peninsula. As such, there are lots of day trip options to Cozumel and other islands from places like Playa and Tulum if you want to island hop rather than spending all your time on Cozumel. Lastly, Cozumel is also a popular cruise ship stop, with three terminals.
Is Cozumel Touristy?
Cozumel is most certainly a touristy destination. Tourism is a big part of their economy and it's known as one of the best cruise ship destinations. Diving (scuba and snorkeling is very popular in Cozumel because of all the marine life and clear blue-green water. A lot of people have asked whether Cozumel is better than Cancun and, in my opinion it is. Cancun is all but run-through at this point and, while Cozumel has its fair share of tourist traps and Americanized eateries, it has plenty of gems and worthwhile attractions. With all this in mind, is Cozumel worth visiting in 2021? All in all, I would say yes. Though, you probably don't need to stay as long as I did. Here are the highlights for planning your trip.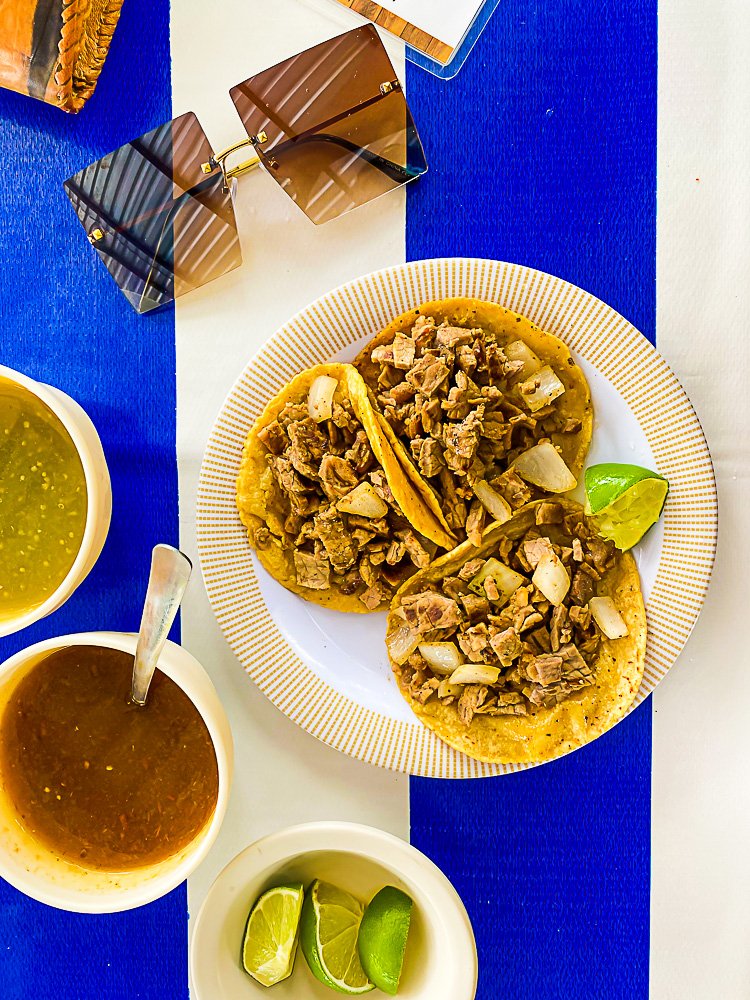 The Best Places to Eat on Cozumel
Despite the presence of American chains like Hooters and Hard Rock Cafe in the downtown area, which is near the cruise ship terminals, you can definitely find delicious authentic Mexican food in Cozumel. Here are the Cozumel restaurants to add to your list!
Buccano's at Night – Go for a fancy dinner. Buccano's was one of the most widely recommended restaurants in Cozumel for fine dining. Reservations are recommended and they don't really answer the phone so I walked over to do it in person. Their menu is expansive and available in English or Spanish. I enjoyed the Caribbean lobster tail and a mezcal mule, which is made with mezcal, Prosecco, ginger-infused agave, and passion fruit. Service was fantastic.
Diego's – Go for tacos on your way in or out of town. Diego's is a covered outdoor taco stand located really close to the airport. I enjoyed three res tacos with all the sauces, including the spiciest garlic habañero. Generous portions and great service.
El Palomar – Go for dinner and drinks. I enjoyed a really refreshing frozen gin cocktail, shrimp tacos, and a colorful leafy green salad + grilled pineapple for dessert. The vibe is laid back with good music and they have indoor and outdoor seating so I dined outside. Highly recommend using or requesting bug spray if you do this because the mosquitoes were vicious. Neither option was crowded.
Kondesa – Go for modern Mexican cuisine and craft cocktails. This restaurant is off the beaten pat and you could walk right past this place on the street and not know that a gorgeous, rustic backyard setup awaits you. This is a great spot for a romantic dinner with mood lighting, music, and sounds of wildlife in the trees. First off, the cocktails were perfectly on point. I have a two-drink limit when I'm traveling alone and was so tempted to exceed that. The Mezcalychee (mezcal-based) and Golondrina (champagne and Chambord-based) were superb. This was hands-down, the best meal I had in Cozumel. For food, I started with lion fish cakes, followed by the catch of the day, which was snapper, and ended with churros and ice cream for dessert. Prices here are extremely reasonable. My bill came in under $50 for all of that!
Key Lime Pie Factory – Go for dessert. If you love the sweet and sour creaminess of key lime pie, you need to stop in here. They have indoor seating and a walk-up counter if you want to take your pie to go. I got the small size to myself but honestly, two people could split it.
La Flor de Michoacana – Go for frozen treats. This is a chain on the island so you will likely always be close to one on the West side of the island. They have paletas, ice cream, and other cold desserts. I went several times for paletas and chamoyadas! Prices are extremely cheap and cash is preferred.
Lobster Shack – Go for a quick bite. Lobster Shack was on my list for a Mexican-style lobster roll and it didn't disappoint. It had the plump, juicy lobster and buttery roll you'd expect plus spinach, avocado, and a selection of hot sauces.
Los Sera's Taqueria – Go for authentic tacos. Listen. I live for an authentic taco spot and Los Sera's is exactly that! It is in the residential part of Cozumel so certainly off the beaten tourist track. This is where local folks go to enjoy good food so I knew I had to visit. The tacos al pastor were the best I've had and the green salsa is not to be skipped. Get an aguas frescas, too. This is a no-frills spot where you can see your food be prepared. The menu is painted on the wall and prices are low. I enjoyed three tacos and a drink for $3.25! Bring cash.
Maple Bakehouse – Go for breakfast. Enjoyed the cinnamon apple chai and three cheese grilled cheese with chipotle jam. They have private wifi and indoor or outdoor seating. The menu is completely in Spanish so keep that in mind if you don't speak the language.
Sucre y Sale – Go for a taste of France in Cozumel. This is an authentic French cafe and bakery known for their fresh baked bread and pastries. I had the chai latte, creme brûlée, and gruyere crepe, which comes with a side salad. They accept credit cards for transactions over 100 pesos and have very friendly service and wifi.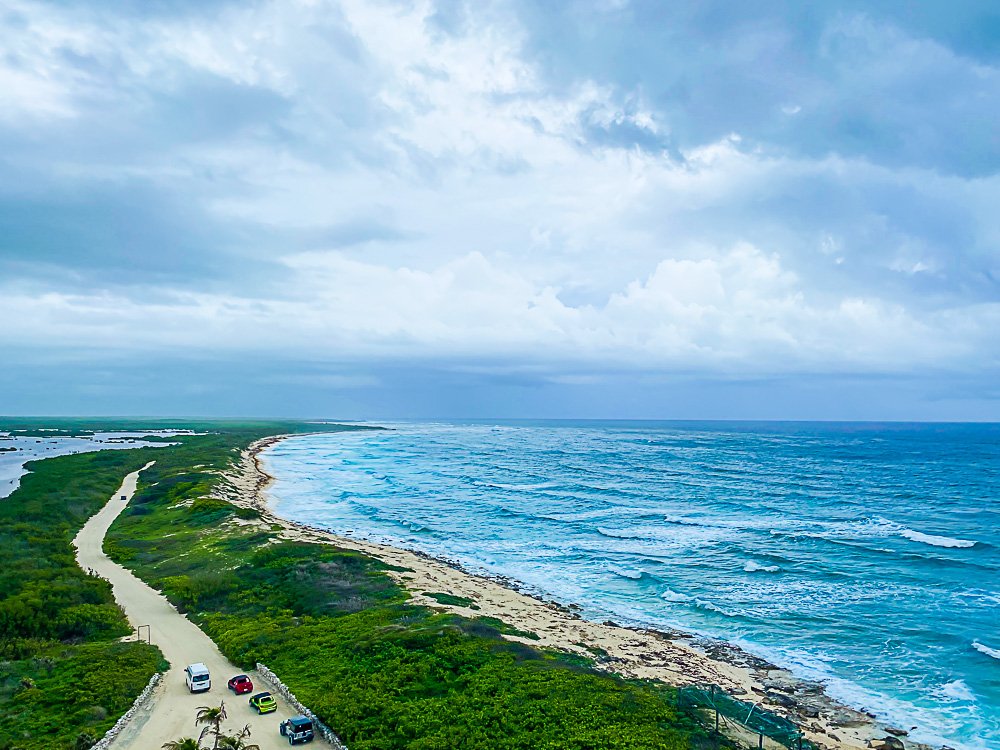 Things to do on the Island
Punta Sur Ecological Park & Beach is about 45 minutes away from the hotel zone and a good place to spend several hours. Admission is $16 USD and includes all attractions therein. The drive to and through the park itself is very scenic along a road that hugs the shoreline–LOVED it. There's a natural beach on site where I hung out for a few hours. I also took the lagoon tour to see crocodiles, and climbed the lighthouse for gorgeous views of the beach and lagoon at once!
Horseback Riding at Mr. Sancho's was high on my list and did not disappoint. It's currently the only beach horseback ride available on the island and costs $35 USD. The ride starts through the jungle then goes out on to the beach where you can get your picture taken for purchase afterward. My guide, Martín, was awesome and even took a bunch of photos for me on my phone in case I didn't like the professional one. My horse, Tequila was super sweet and I highly recommend the experience. After the ride, you'll have access to Mr. Sancho's Beach club and can pay for various activities like parasailing, aqua-biking, and massages, a la carte.
Cozumel is a great destination for snorkeling and diving and you'll find plenty of excursions to beautiful dive spots like Playa El Cielo. For more casual diving, hotels and resorts typically offer snorkeling gear for guest use on their private beaches, too.
The island is full of natural beauty and if you're wondering where to see the sunrise on Cozumel, head to the East side of the island and stop at any of the public beaches there. Restaurants and beach clubs are not open at that time of morning but you can use one of them as a reference point for GPS. Keep in mind that that side of the island is less developed and home to wildlife so keep your eyes peeled while driving and stay aware of your surroundings while outside.
On the flip-side, the best views of the Cozumel sunset are on the West side of the island. I recommend heading to the rooftop of a hotel or beach club to view. The Westin's rooftop pool or Buccano's are both great. More on that below.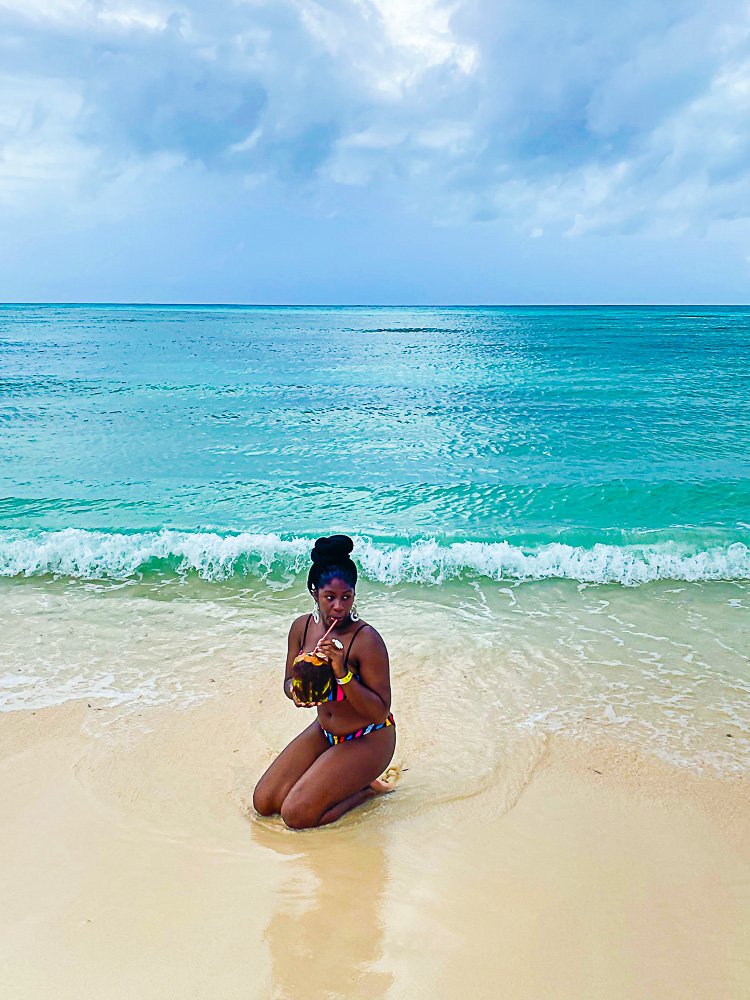 Cozumel Beaches to Visit
I noticed that every beach I visited on Cozumel had a fair amount of seaweed, which I didn't realize would be a problem in 2021. The West side of the island, which is where you'll find hotels and beach clubs is supposed to be free of problematic sargassum but there is still quite a bit of dried seaweed close to the shoreline. Once you wade through it, you'll be treated to crystal clear blue-green water filled with marine life and coral. Quite a bit of work goes into sweeping the beaches to make them attractive but it isn't possible for them to always be pristine.
Mr. Sancho's Beach Club was by far the most pristine beach I visited, which makes sense because it is professionally maintained for club visitors and not free. The water is clear, blue, and warm. There's a restaurant and bar, showers, lockers, umbrellas and activities including a floating park of inflatables. Get the Miami Vice cocktail and thank me later. An unlimited day pass is currently $60 USD.
Playa Chen Rio is on the East side of the island and a much more natural beach, meaning lots of seaweed at the time of this writing. Photos and reviews of this beach are glowing but the tide is stronger on this side of the island so it wasn't possible to swim when I visited.
Playa Palancar is technically a public beach but the advertised entry point is through a beach club/restaurant. You need a wristband to enter but there's no admission fee. There are full amenities on site, including a small parking lot, restrooms and showers, beach chairs, and umbrellas (the latter two for rent). You're expected to make a food or drink purchase in order to use the amenities and I had a fruit platter and a cocktail, neither of which was anything to write home about. The highlight was following a peacock around the beach. I think he lives at the restaurant.
Punta Sur Ecological Beach & Park is about an hour's drive from the Cozumel hotel zone. The sand was super soft and there was a bit less seaweed here than the other Eastern beaches I hit up. I made a couple of friends there who swam out to snorkel and found a fair amount of wildlife and some coral structures. There are chairs and umbrellas available for use and a restaurant with decent food and cold coconuts for sale. They have showers and restrooms onsite, as well.
Private Beach at the Westin Cozumel is small but has all the amenities you'd need plus kayak and snorkel gear available for guests to use. I took a kayak out one morning then enjoyed breakfast on the beach from their restaurant.
Where to Stay – Hotel or AirBnB?
Since I travel solo so often, I tend to prefer hotels out of consideration for safety. Hotels and resorts are your best bet for direct beach access on the island, too. I stayed at the Westin Cozumel for this trip, which is beachfront and located in the Cozumel Hotel Zone on the Western side of the island. All the rooms face the ocean and I was on the 12th floor so the view was phenomenal every single day. My only wish is that there were screens on the balcony doors so I could hear the sound of the ocean without letting bugs in. Cozumel mosquitoes are vicious. There are three restaurants onsite, including one with seating right on the water.
I hung out at the rooftop pool and bar on my first day in town and it definitely has a more laid-back, adult vibe in comparison to the ground-floor pool, where you'll see many families with younger kids. Service was fantastic and my room was just what I'd expect from a Westin property. One thing I didn't like was the smell on the lobby level, which was like a strong disinfectant with a hint of mildew. Speaking of disinfectant, they are taking precautions in the pandemic, including masks in all indoor common areas. I was able to schedule my Covid test at the hotel and had results within 24 hours.
Cozumel Travel Diary Video
Tips for Travel to Cozumel
How safe is Cozumel? I felt quite safe on Cozumel. Island destinations tend to have lower crime rates than mainland ones because there's simply nowhere for offenders to go. As a woman traveling solo, I took my normal precautions and had no issues.
Should I rent a car? I recommend renting a car if you'll be on the island for more than a couple of days. Taxis are abundant but their rates fluctuate. One thing to note when driving on Cozumel island is that parking can be tricky. Pay attention to the curbs. Red means no parking, yellow is conditional, and white means you can park. In the event you park somewhere you shouldn't, police will ticket you and remove the rear license plate from your car, which you get back when paying the ticket off.
Do I need pesos on the island? You don't need pesos in most places but I do recommend getting cash. There are lots of ATMs on the island but I got a bunch of cash before departing to avoid fees. Many places accept credit cards but it's prefer cash and, of course, you will need cash to tip.
Do I need to speak Spanish? Road signs are in Spanish but since Cozumel caters to tourists, you will find English translations in most restaurants, hotels, etc. That said, people certainly appreciate when you come to their country and speak the language so I tend to speak mostly Spanish when in Mexico and Cozumel is no exception.
I'm already ready for another trip but this one will hold me over for a while. hope this travel guide is helpful in your Cozumel vacation planning. And sharing is caring so be sure to pin this over on Pinterest. Thanks for reading!